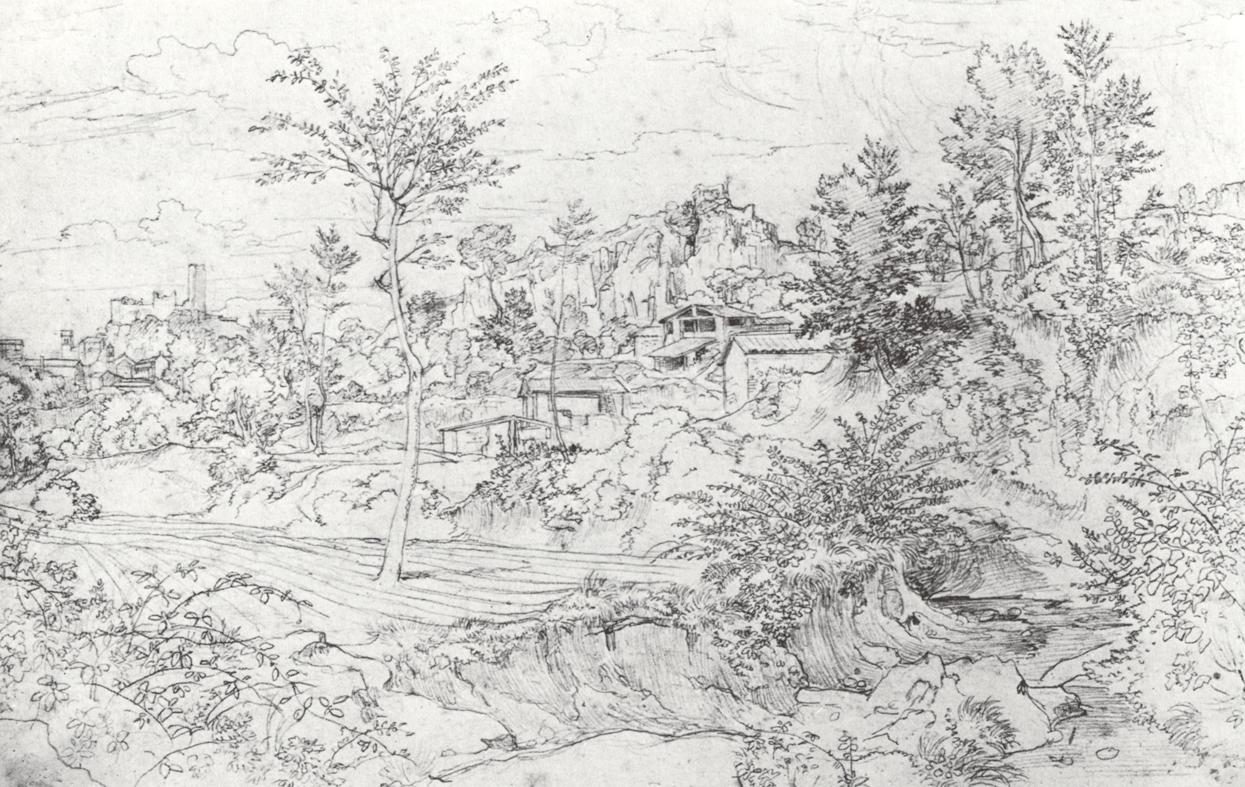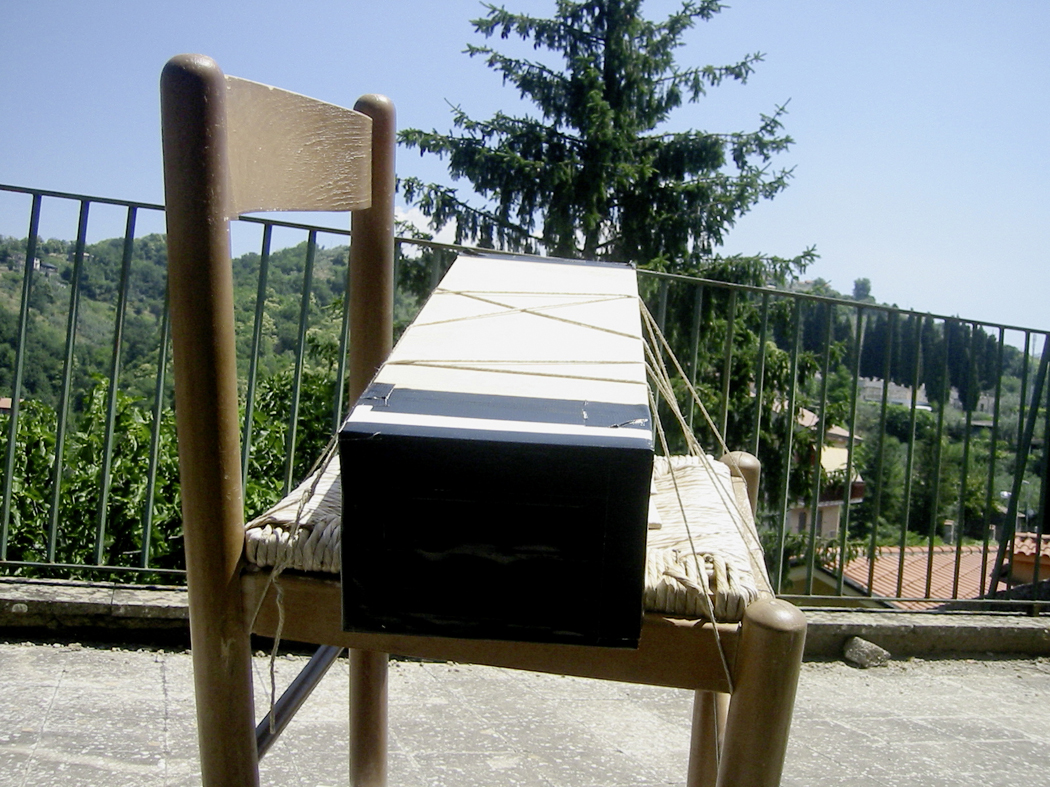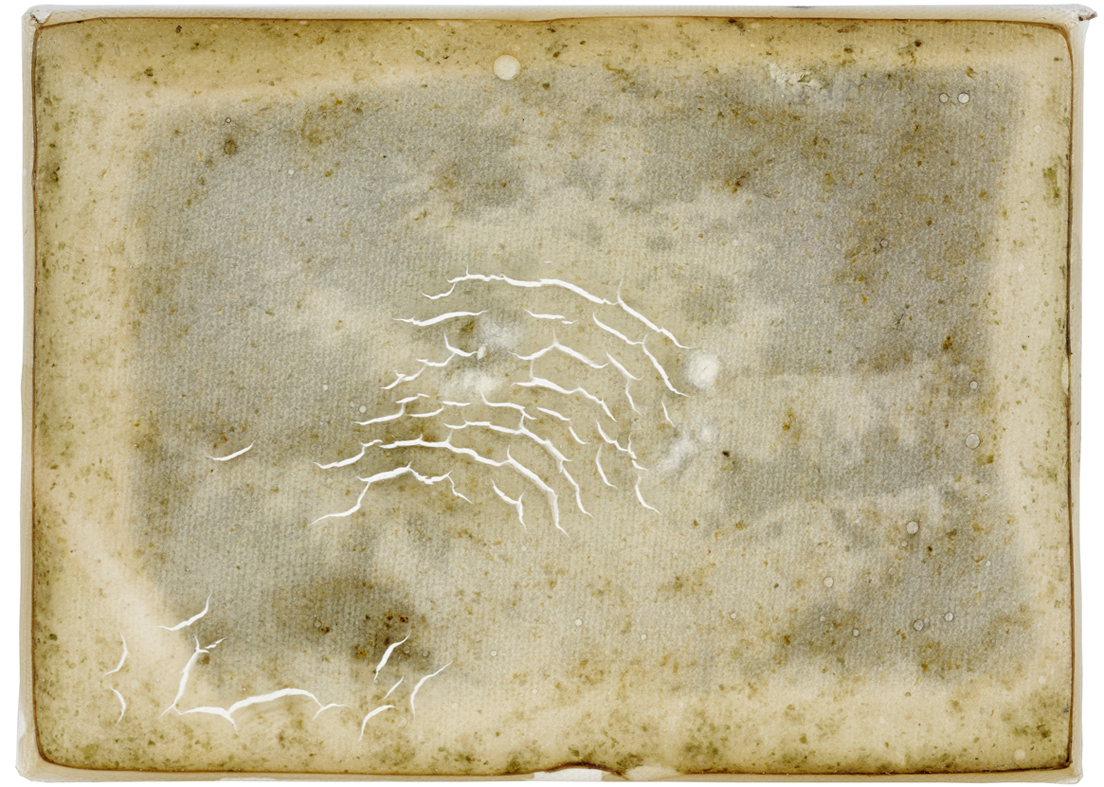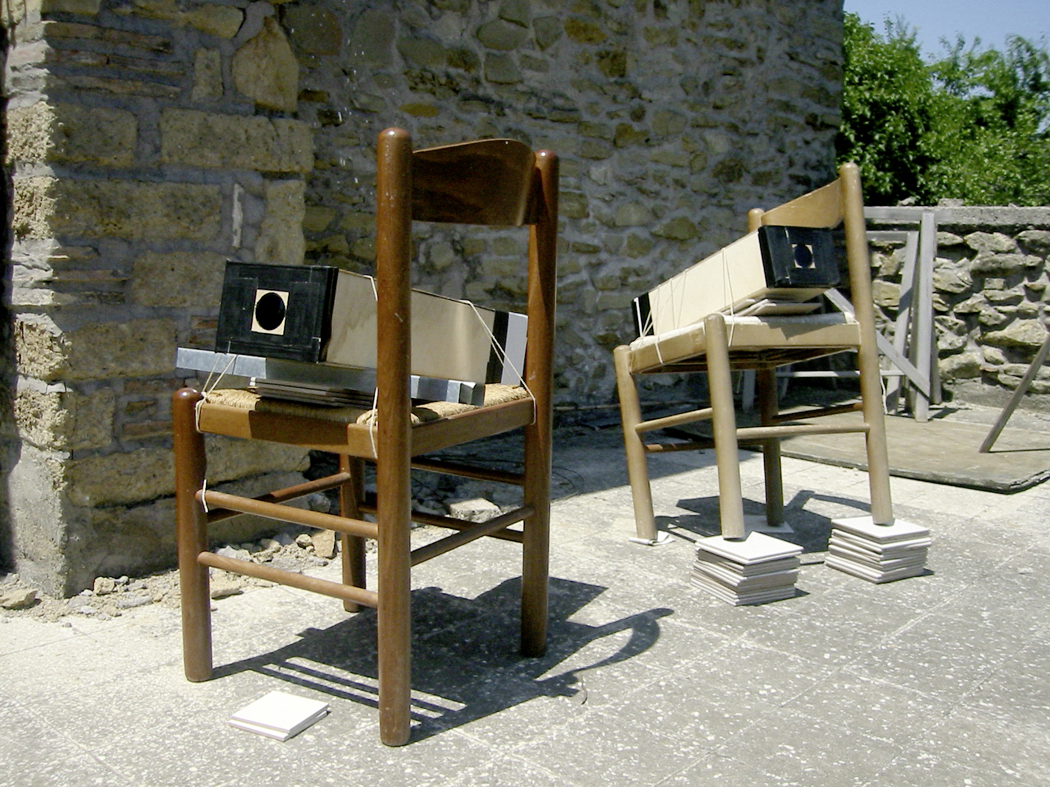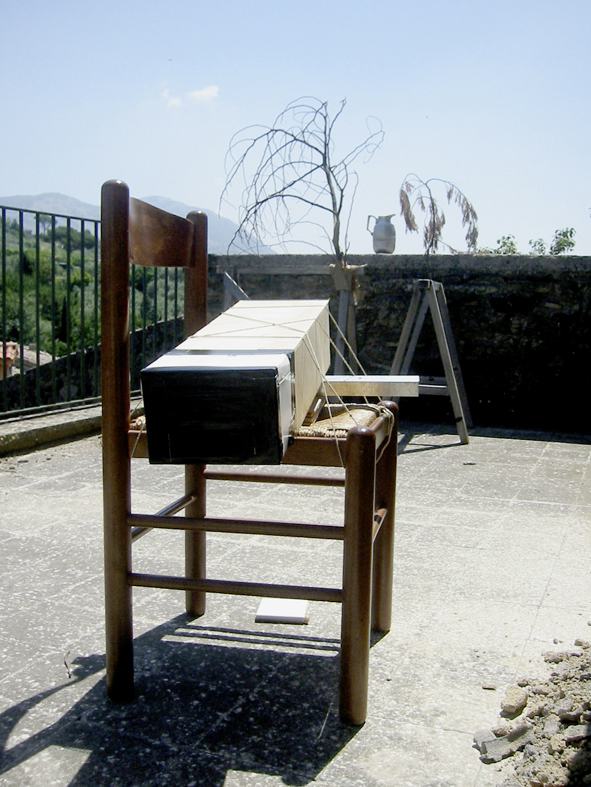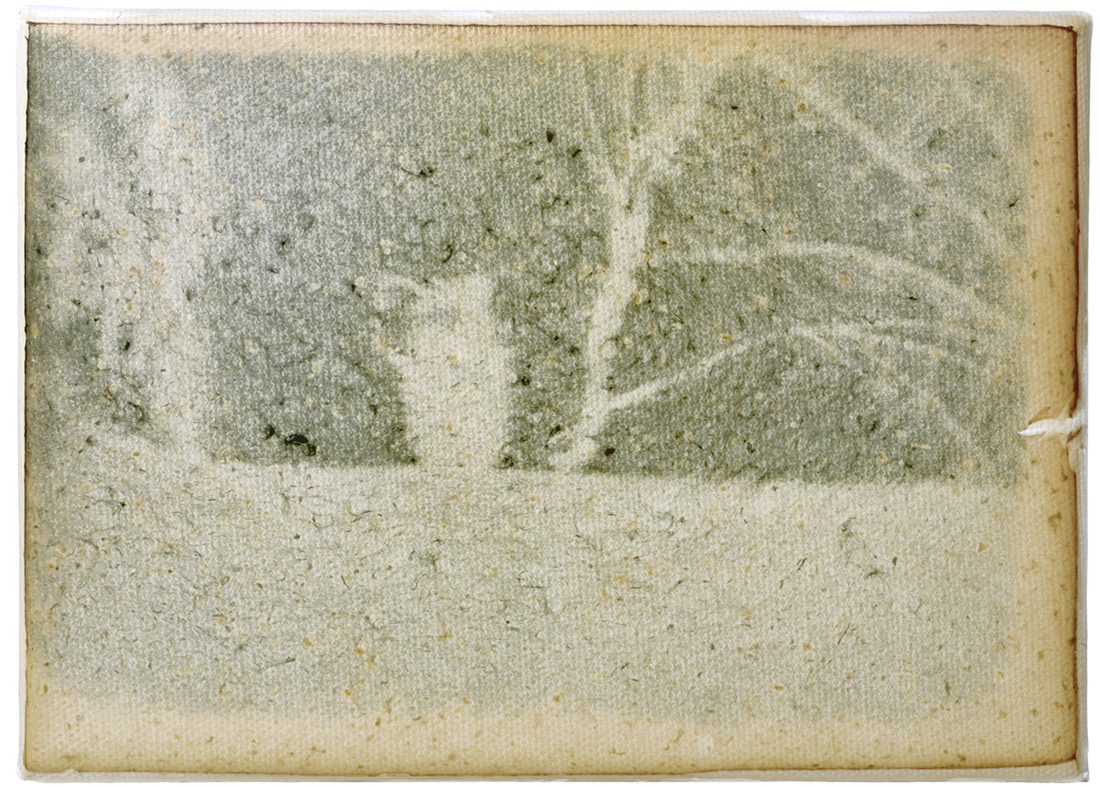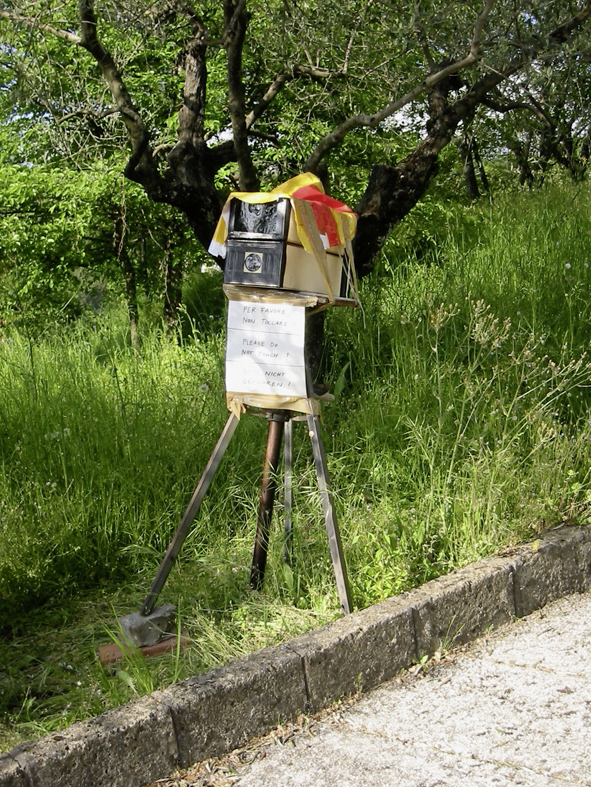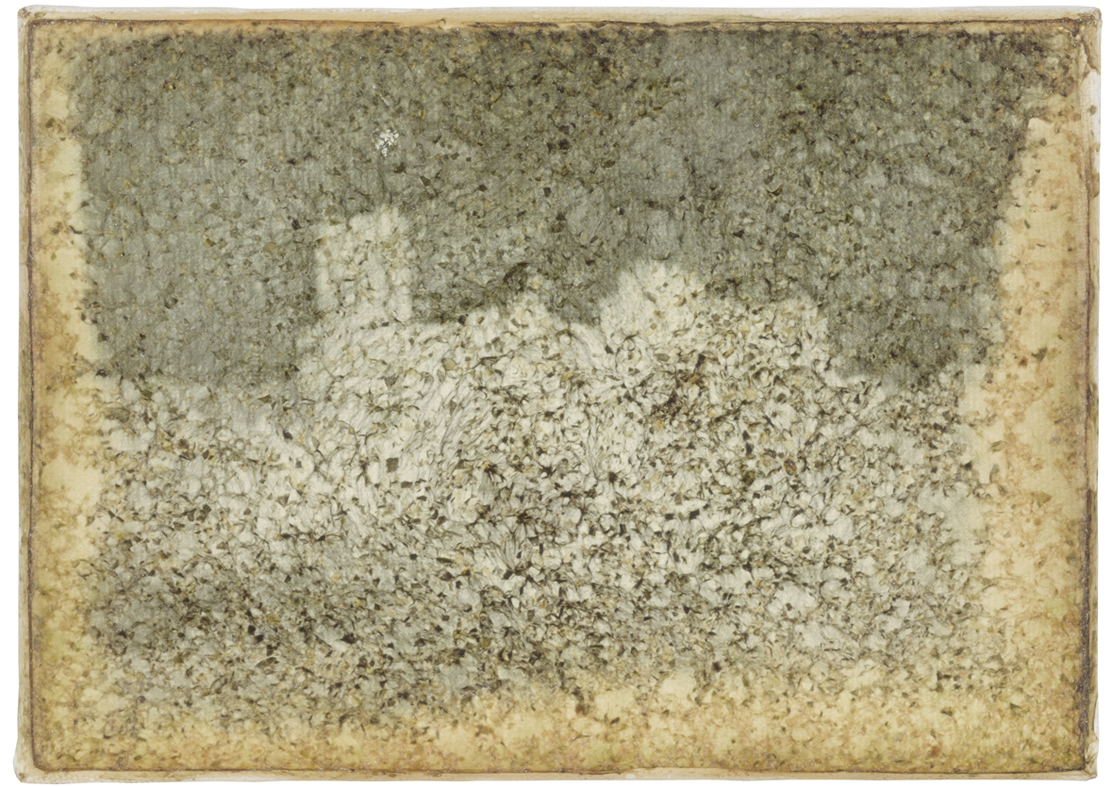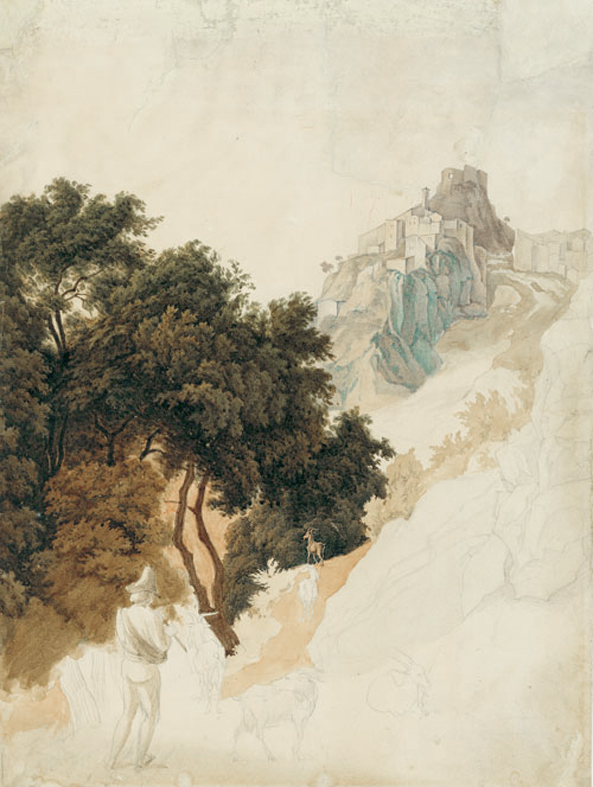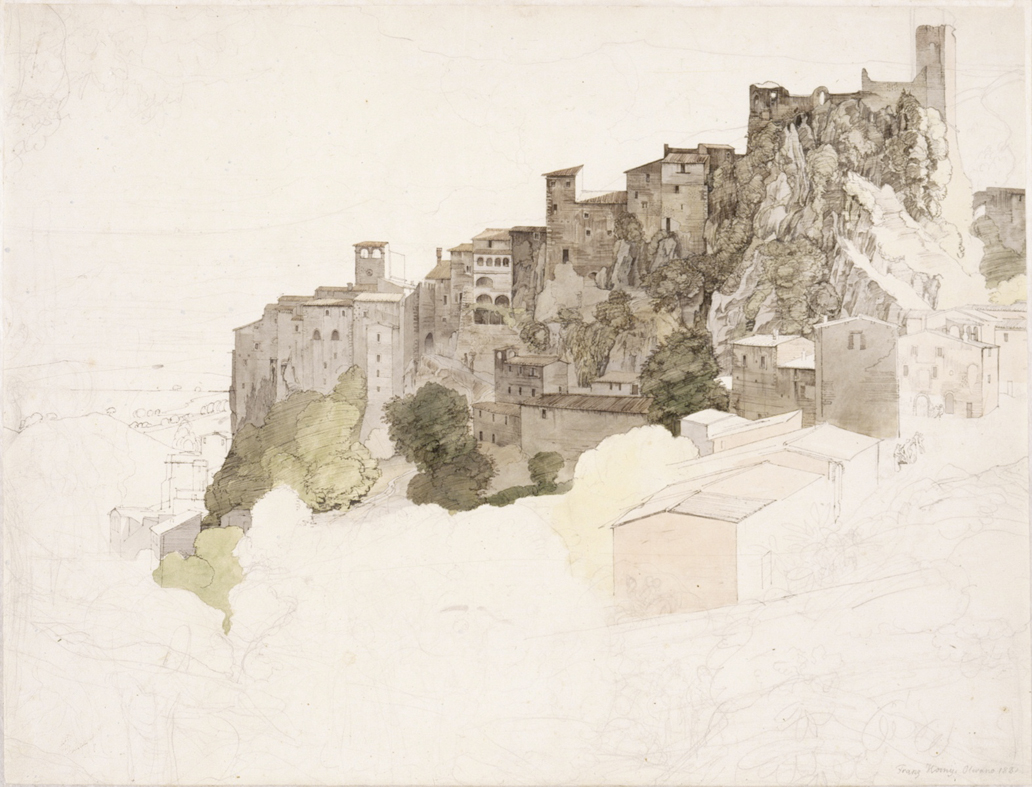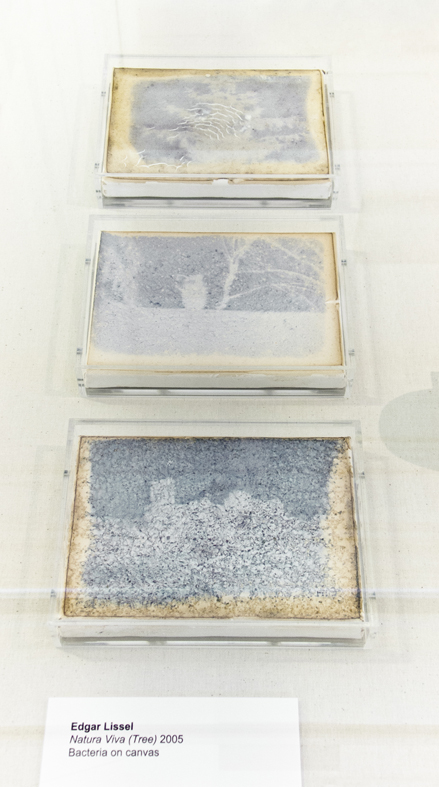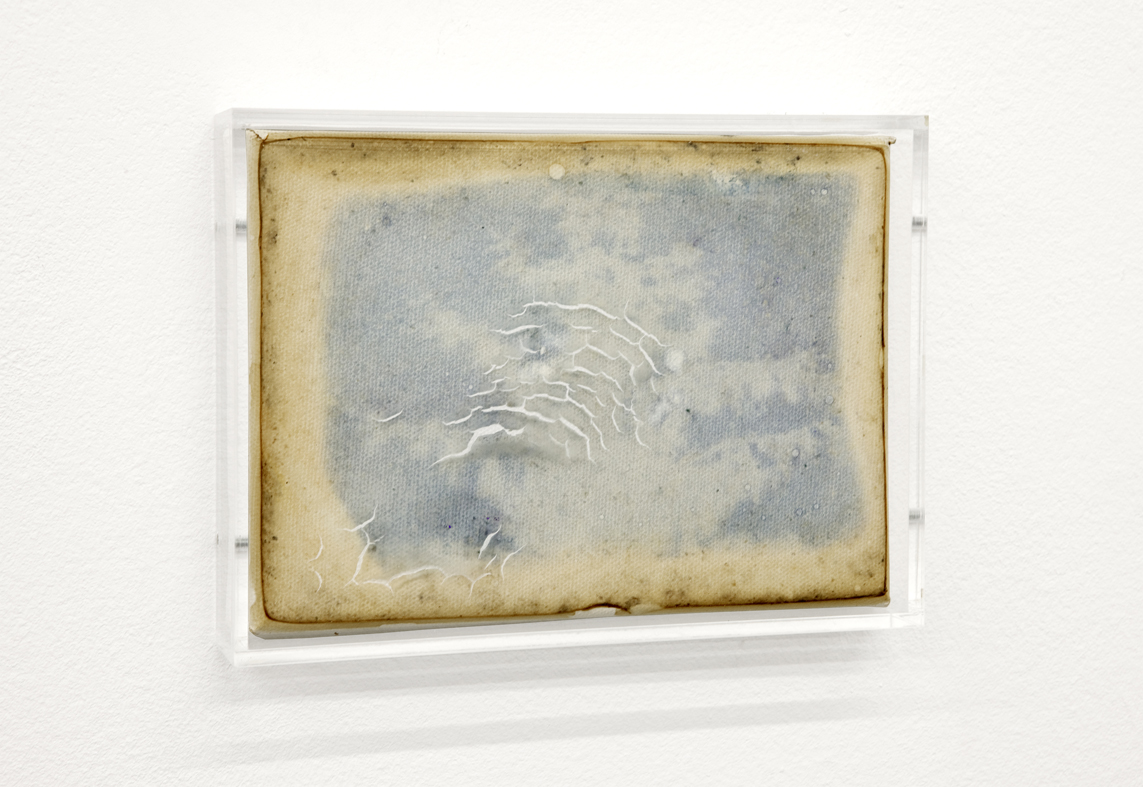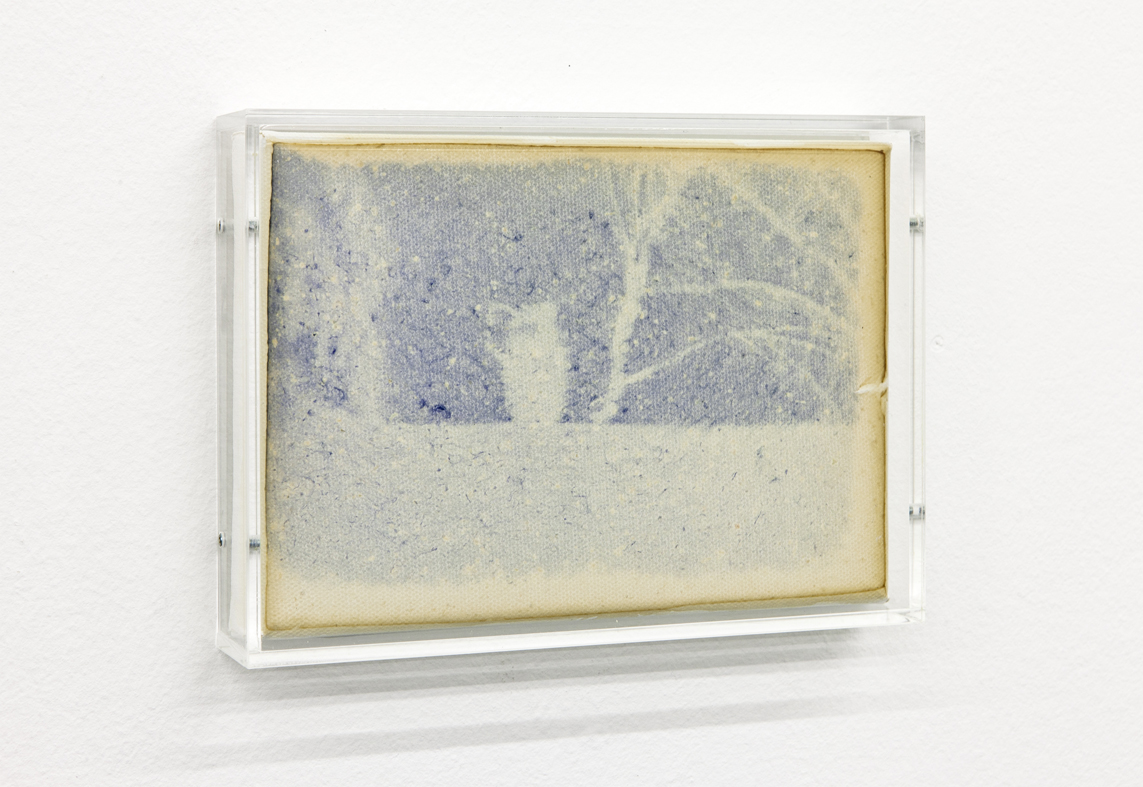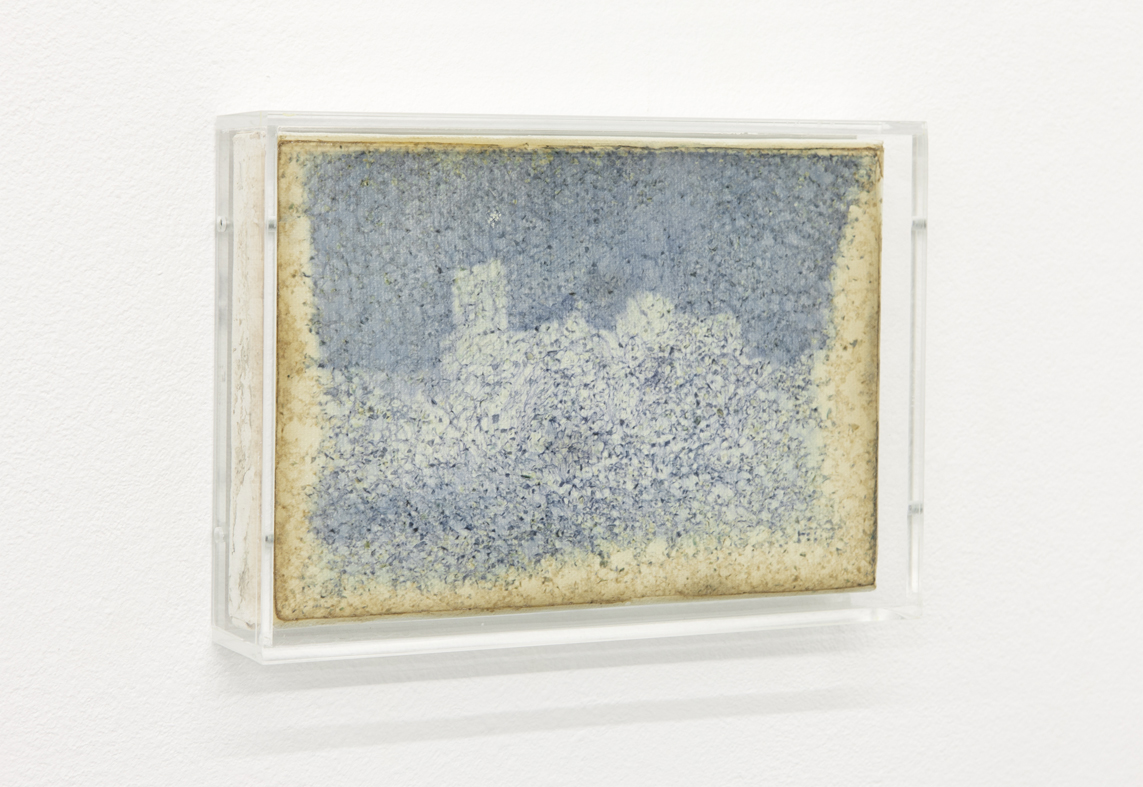 In 2005 I was awarded a three-month scholarship from the German Academy Rome Villa Massimo in Olevano Romano, in the mountains east of Rome.
From the early nineteenth century on, this area attracted numerous European painters from the north, in particular the so-called "German-Romans" including Joseph Anton Koch, Friedrich Nerly, Franz Horny, and many others. Their paintings embodied the search for unspoiled nature and a very romanticized notion of the landscape. The works by these painters defined the image of Italy all across Europe.
I contrasted this history, quite intentionally, with a natural-scientific experimental set-up. Canvases were coated with light-sensitive bacteria cultures and exposed directly in a camera obscura. Inside this camera obscura the image of the outside world is cast upon the bacteria, which then move in an agar layer away from the shadow areas and orient toward the brighter parts of the image. After a period of about ten days an image develops on the canvas, consisting solely of bacteria. The drying of the agar solution fixes the bacteria layer onto the canvas.
The resulting landscape images as views into nature represent an inextricable symbiosis of medium, process, and image object.

Unique, bacteria on canvas
Bakterium – Natura Viva

Von der Deutschen Akademie Rom, Villa Massimo wurde mir 2005 ein dreimonatiges Stipendium in Olevano Romano, in den Bergen östlich von Rom zugesprochen.
Diese Gegend war ab dem frühen 19. Jh. das Ziel zahlreicher Maler aus Nordeuropa, den sogenannten Deutschrömern um Joseph Anton Koch, Friedrich Nerly, Franz Horny und vielen anderen mehr. Ihre Bilder waren geprägt von einer Suche nach unberührter Natur und einem sehr romantisch verklärten Landschaftsbild. Die Arbeiten dieser Maler prägten das Bild Italiens in ganz Nordeuropa.
Dieser Geschichte setzte ich ganz bewusst eine naturwissenschaftlich geprägte Versuchsanordnung entgegen. Leinwände wurden mit lichtsensiblen Bakterienkulturen beschichtet und direkt in einer Camera obscura belichtet. Im Inneren dieser Camera obscura fällt das Bild der Außenwelt auf die Bakterien, die sich in einer Agar-Schicht aus den Schattenbereichen weg bewegen und hin zu den hellen Bildstellen orientieren. Nach einem Zeitraum von ca. 10 Tagen entsteht so ein nur aus Bakterien bestehendes Bild auf der Leinwand. Durch das Austrocknen der Agarlösung wird die Bakterienschicht auf den Leinwänden fixiert.
Die so entstandenen Landschaftsbilder als Blicke in die Natur sind von einer untrennbaren Symbiose von Medium, Prozess und Bildobjekt geprägt.