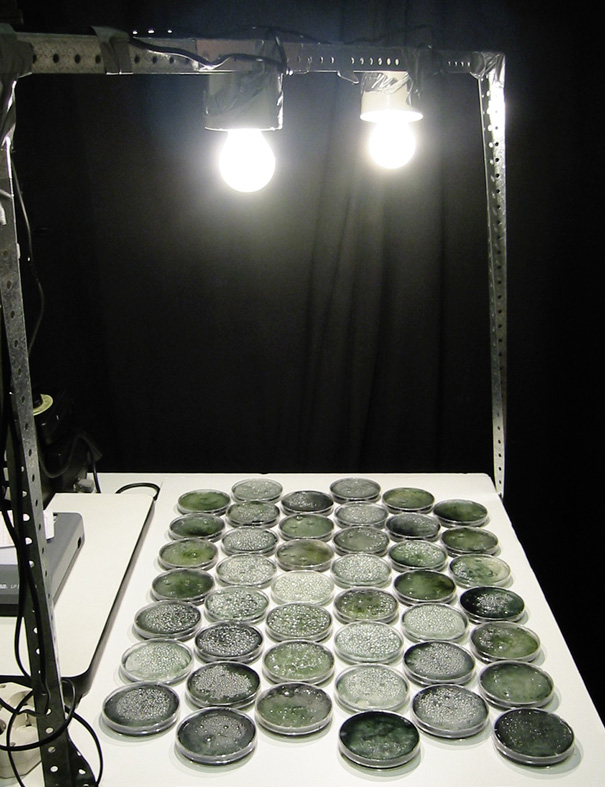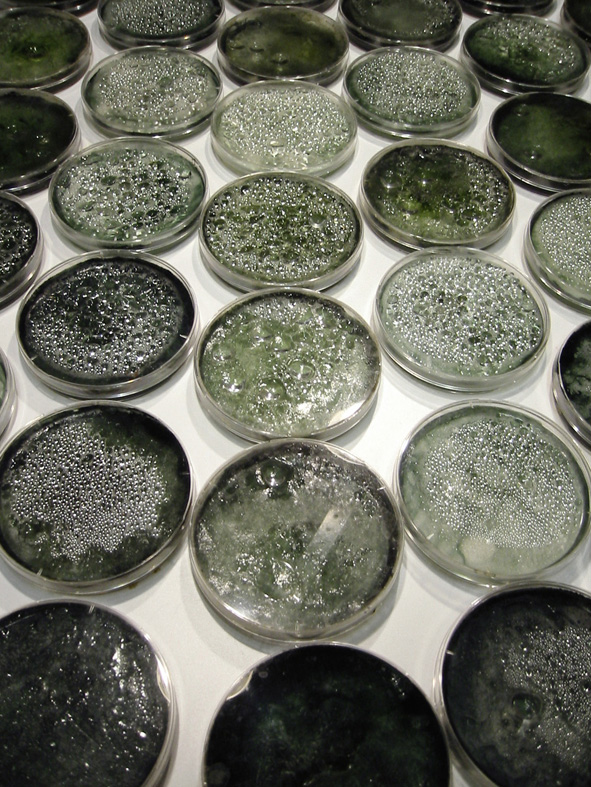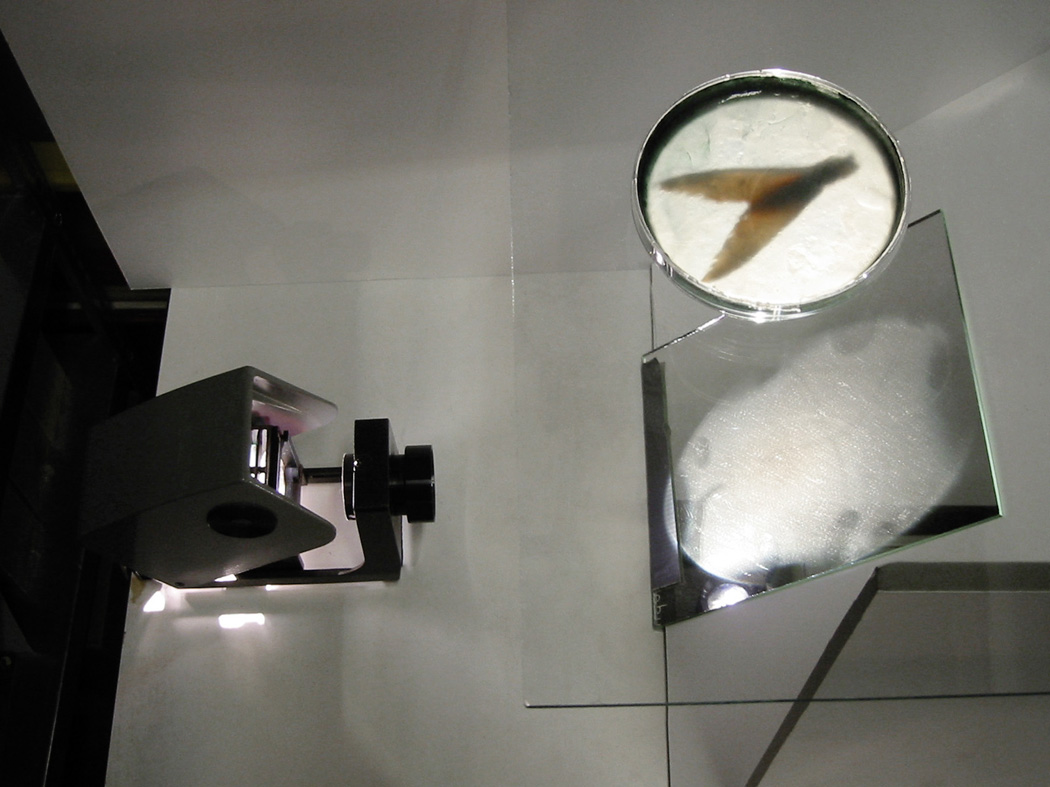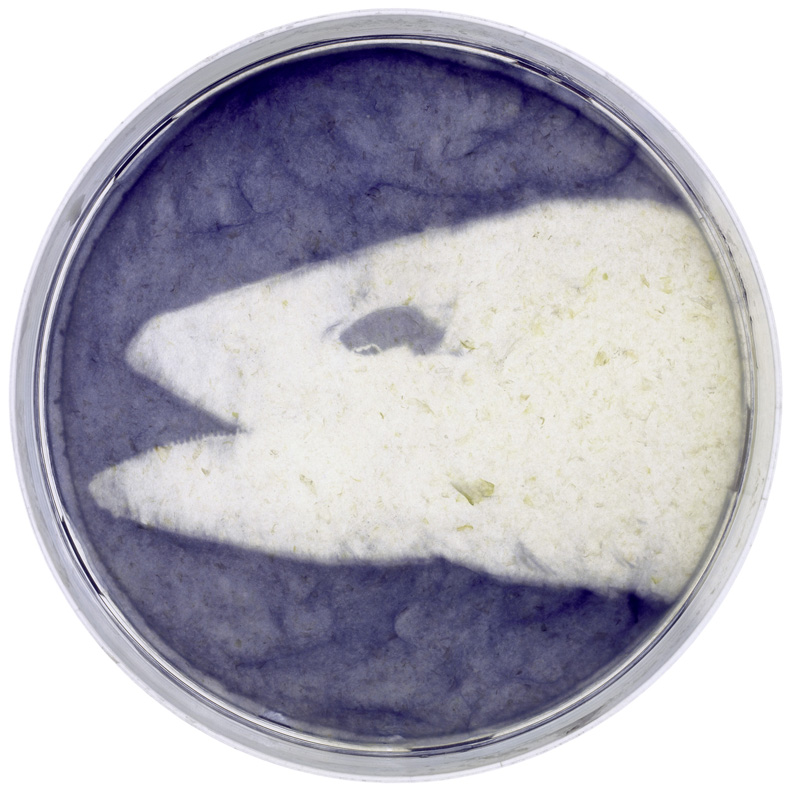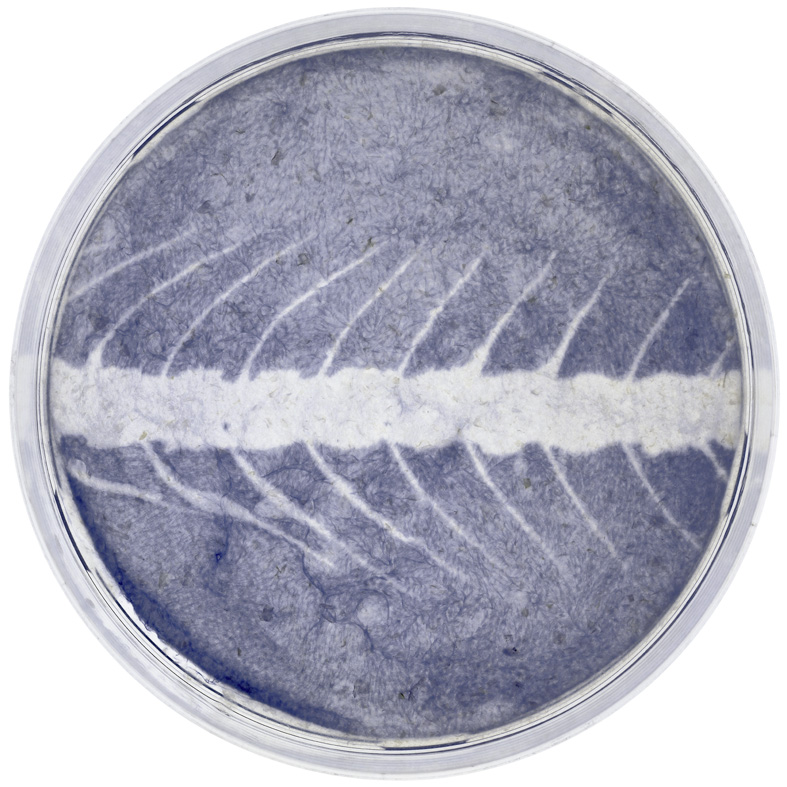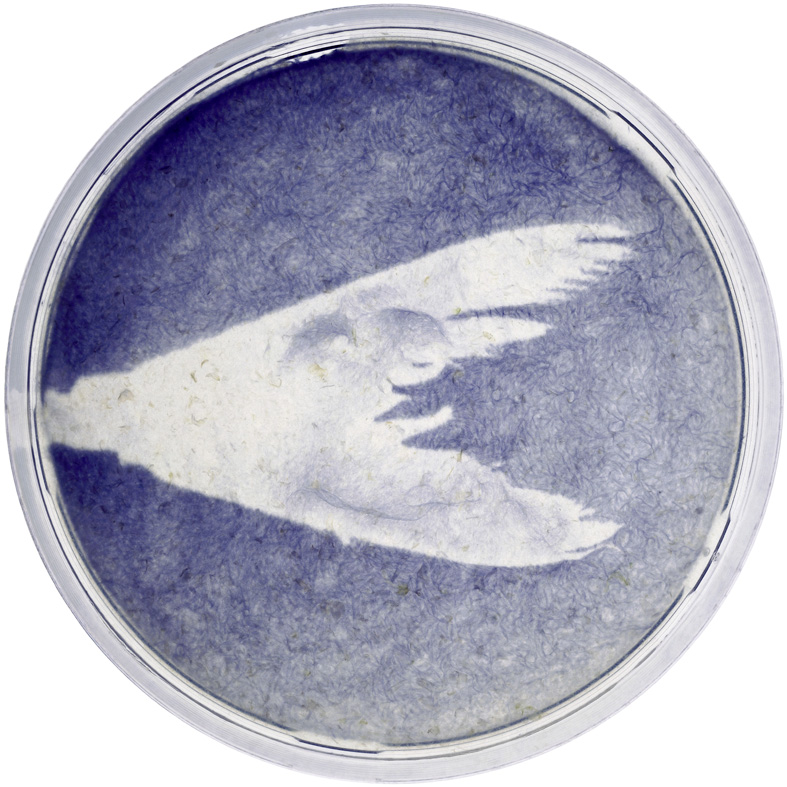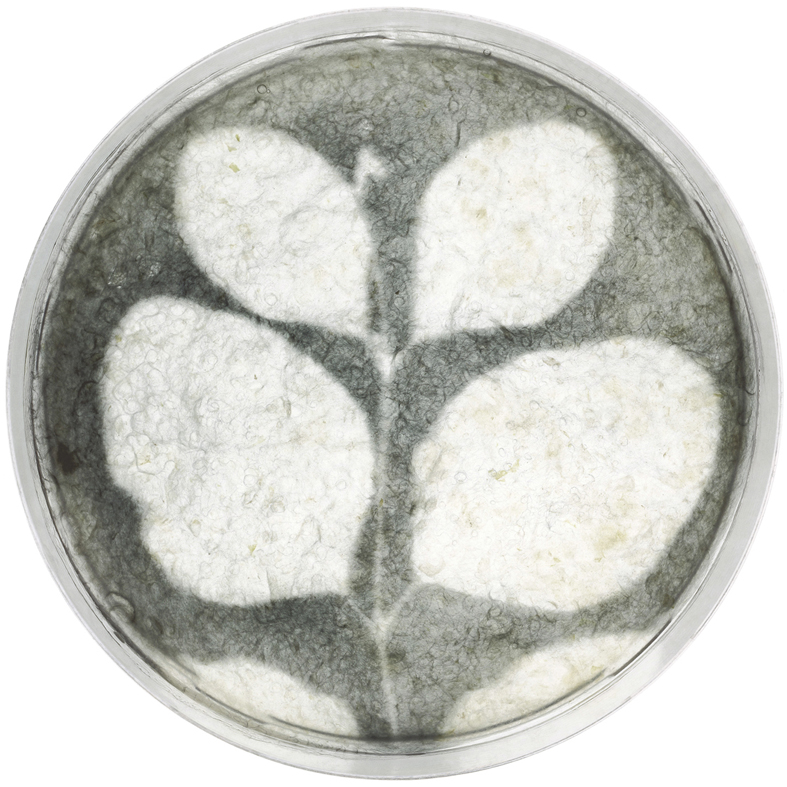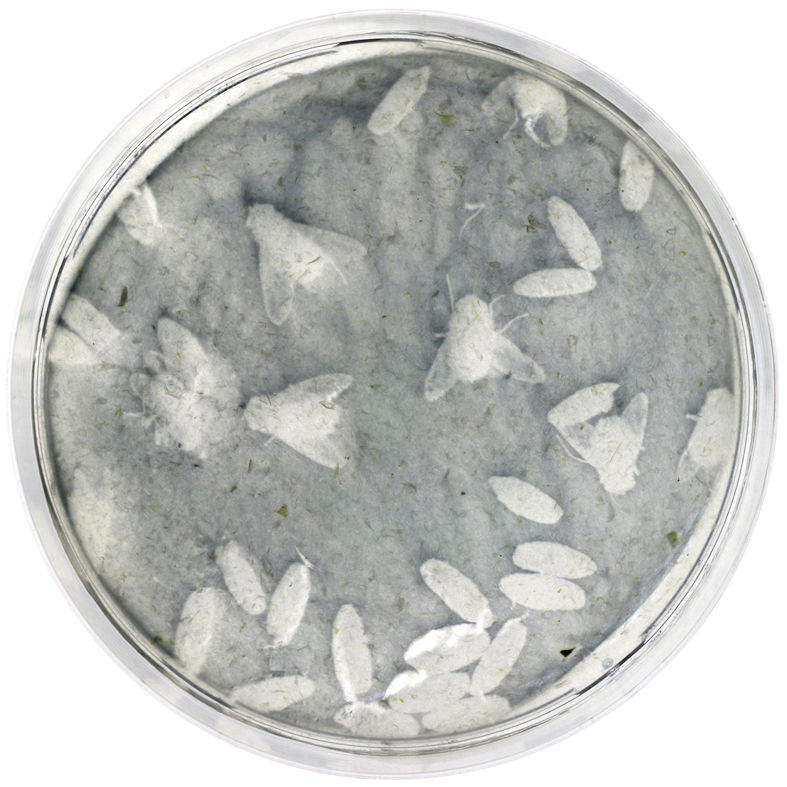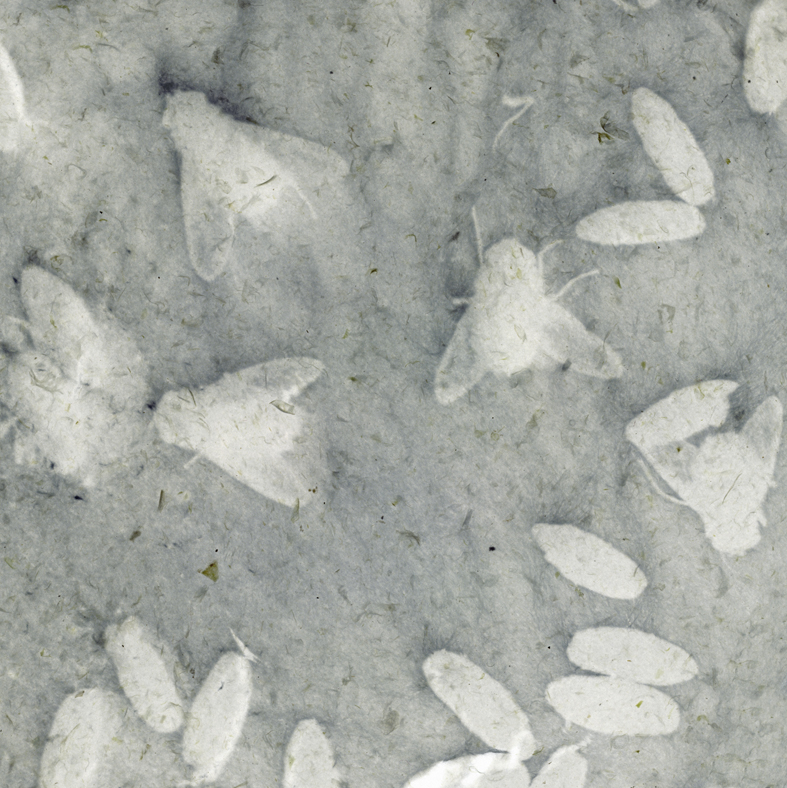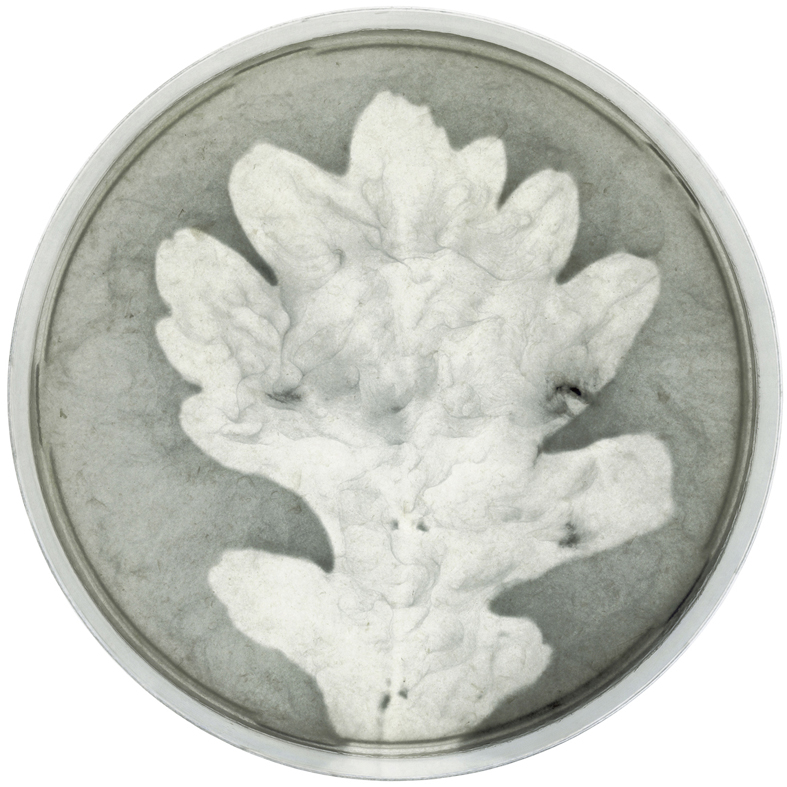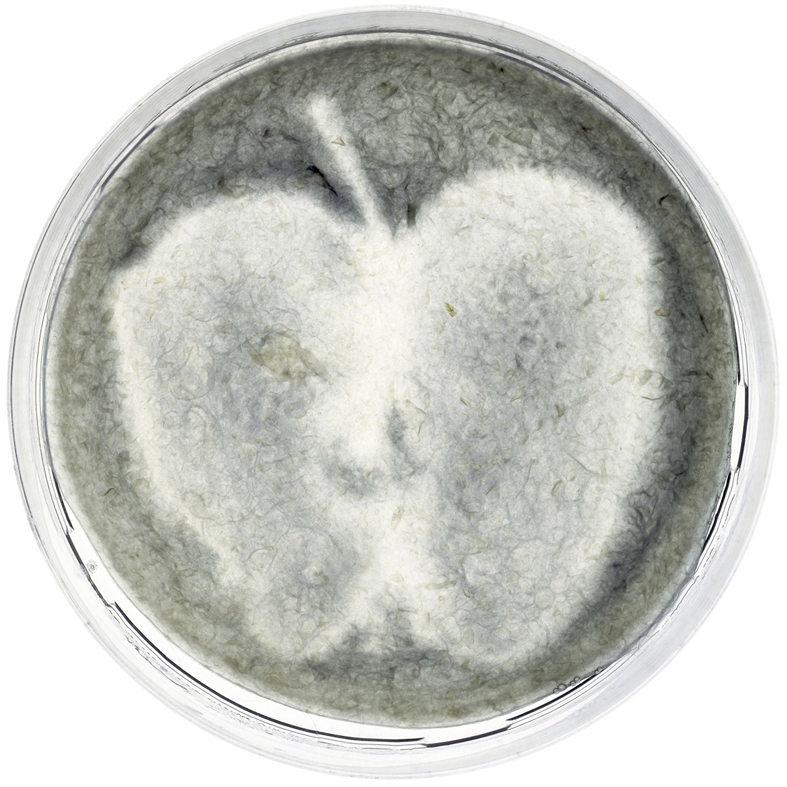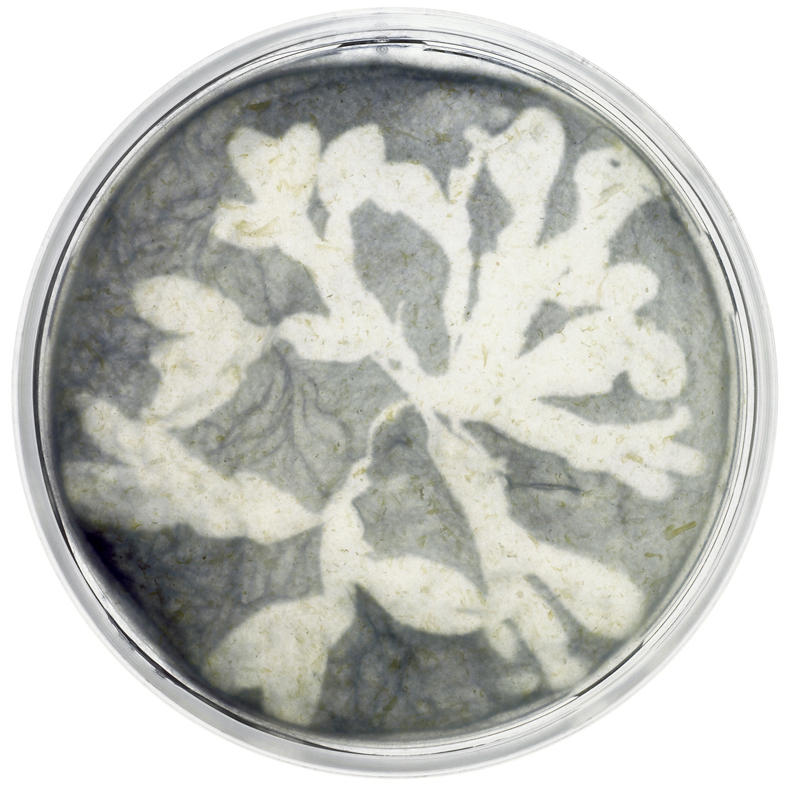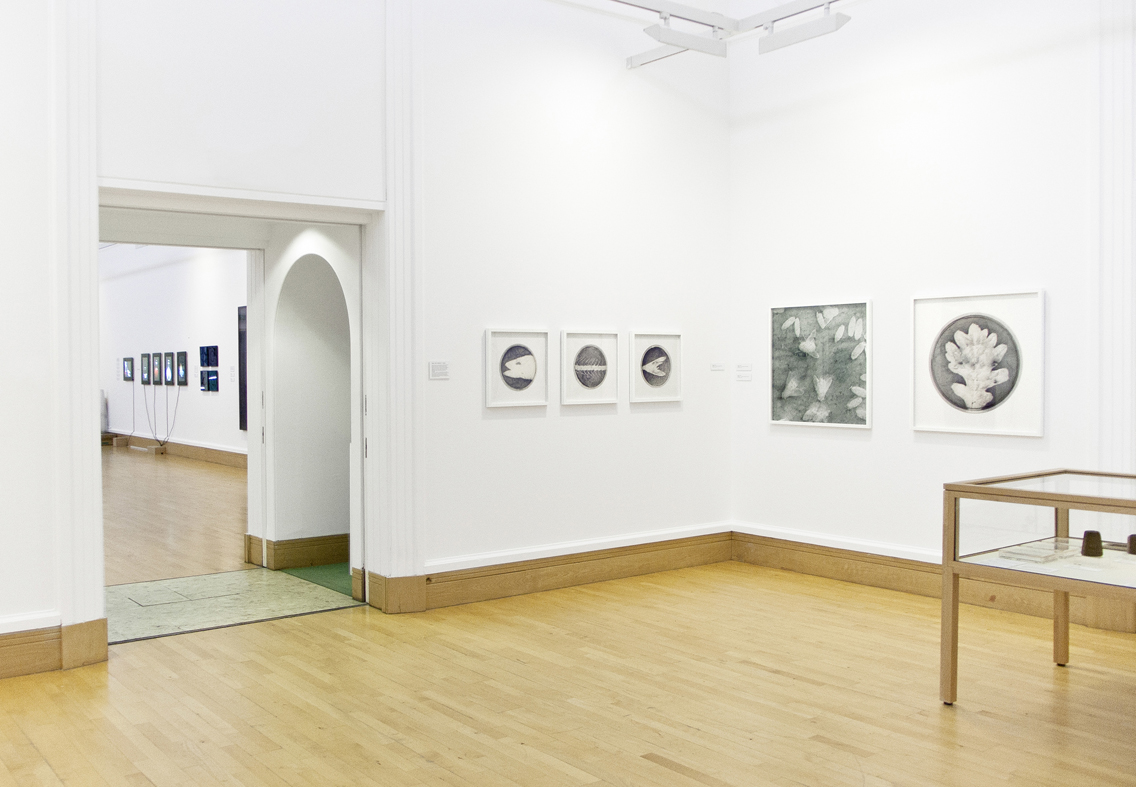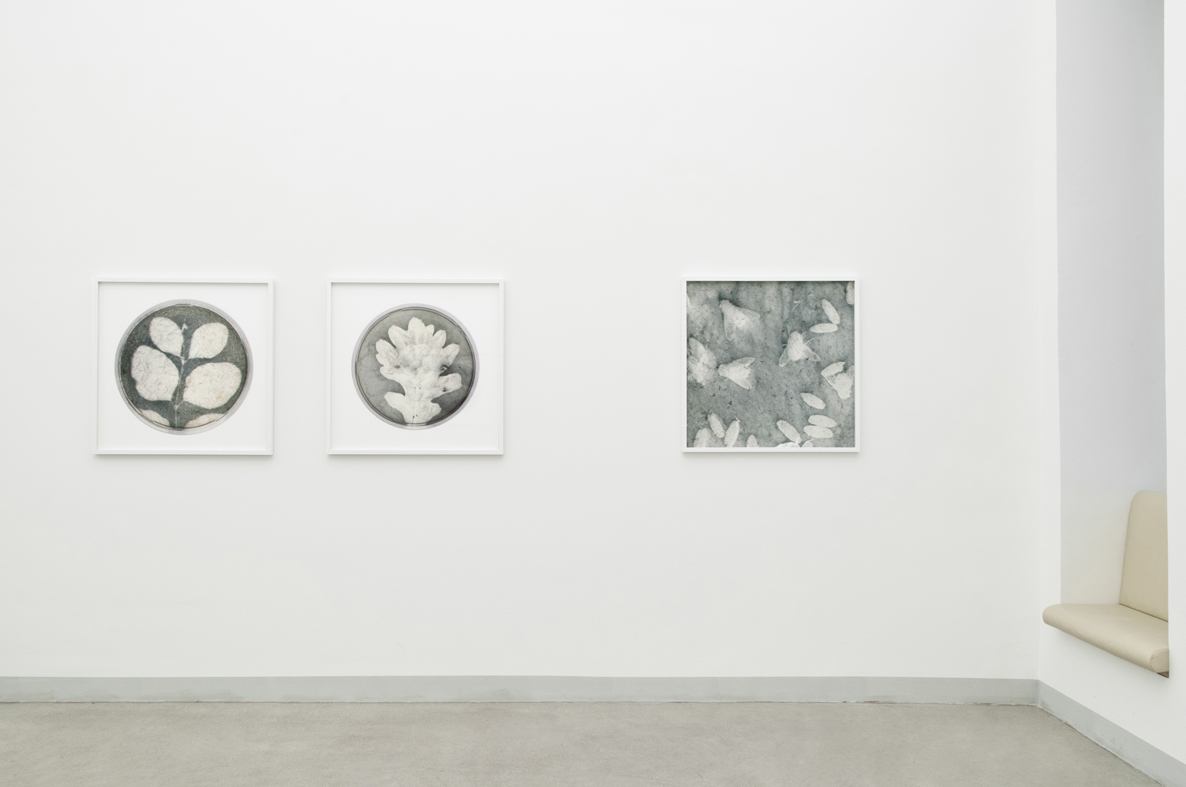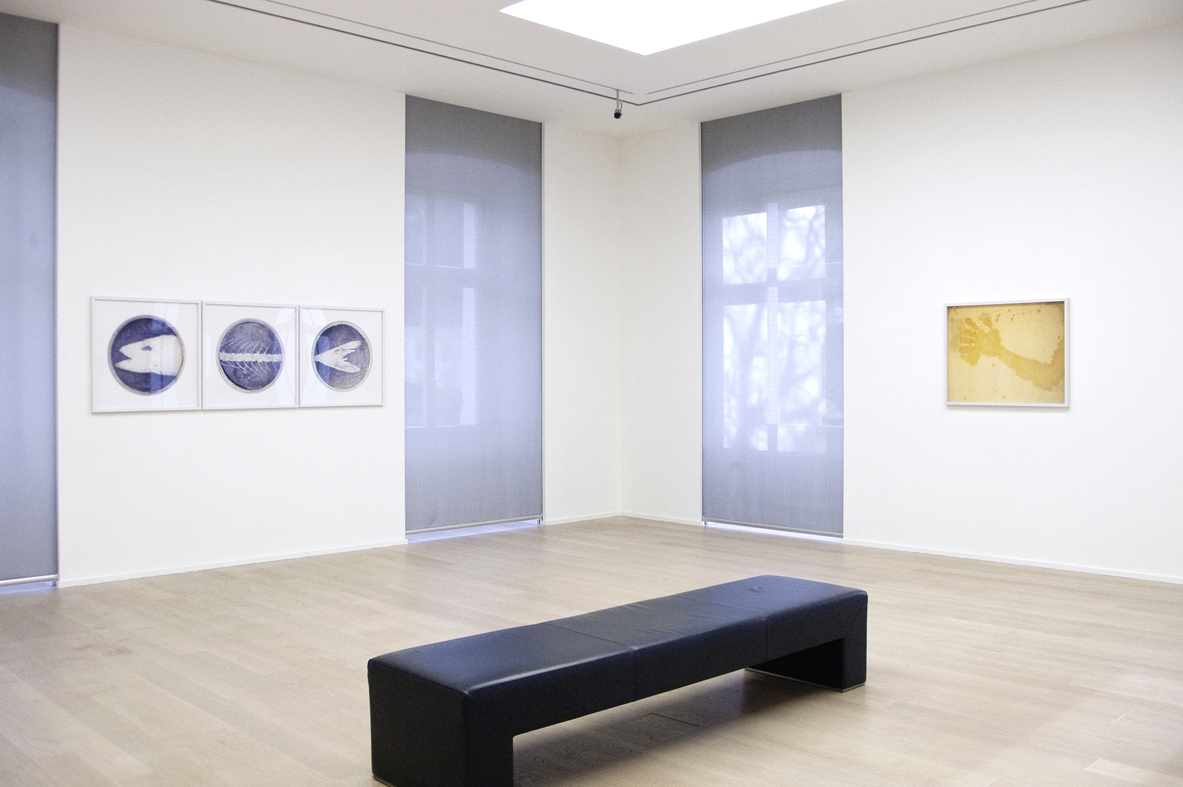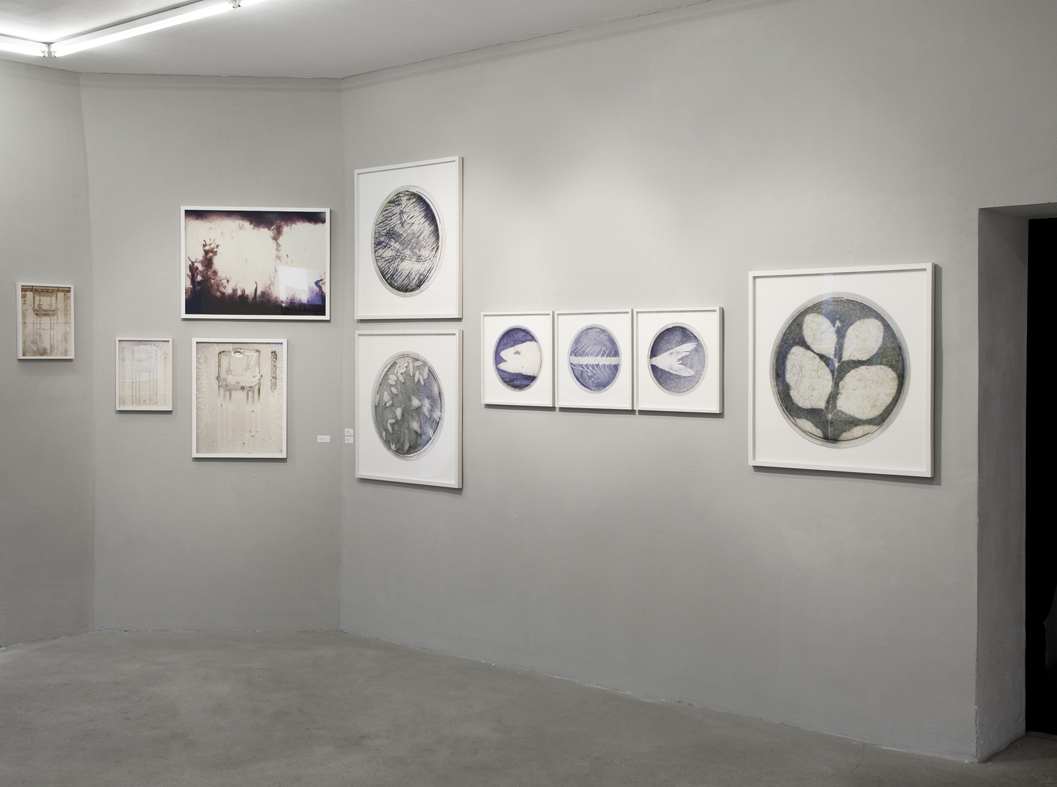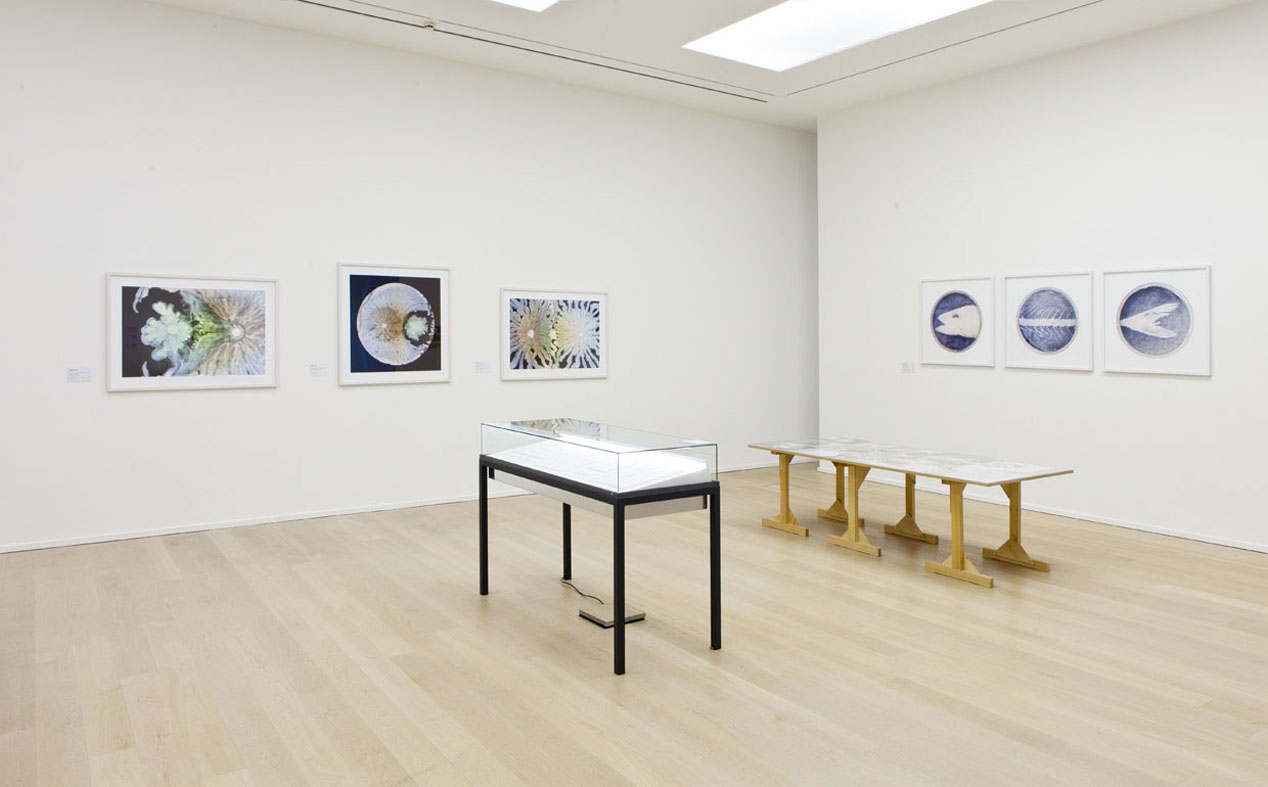 In the third image series with cyano bacteria from the Bacterium project, the transience of the material is the main focus. Once again, bacteria are cultivated in petri dishes and poured into a homogenous solution. They are exposed to light in contact with various image objects like a fish, flies, or a leaf. Similar to photograms, the objects allow only those light rays to fall onto the bacteria cultures which they don't absorb themselves. The bacteria migrate to these bright areas and settle there. The image objects are motifs from classic vanitas still lifes. Over the course of the several day image creation process the object changes. The decay of the original is juxtaposed with the emergence of the image.

Inkjet pigment print on Hahnemühle Photo Rag, 45×45 cm, 80×80 cm
(early prints on Ilfochrome)
Bakterium – Vanitas

In der dritten Bildserie mit Cyanobakterien aus dem Zyklus Bakterium ist die Vergänglichkeit der Materie der Hauptgedanke.
Wieder werden Bakterienkulturen in Petrischalen gezüchtet und zu einer homogenen Emulsion gegossen. Im direkten Kontakt mit den verschiedenen Bildobjekten wie z.B. einem Fisch, Fliegen oder einem Blatt werden die Bakterien nun dem Licht ausgesetzt. Ähnlich Fotogrammen lassen die Objekte ausschließlich die Lichtstrahlen auf die Bakterienkulturen fallen, die nicht von ihnen selbst zurückgehalten werden. Die Bakterien wandern an diese lichthellen Stellen und siedeln sich dort an.
Die Bildobjekte sind Motive klassischer Vanitas Stilleben. Während des langen Prozesses der Bildentstehung von mehreren Tagen verändern sich die Objekte. Dem Verfall des Originals steht die Entstehung des Bildes gegenüber.
---
more information: