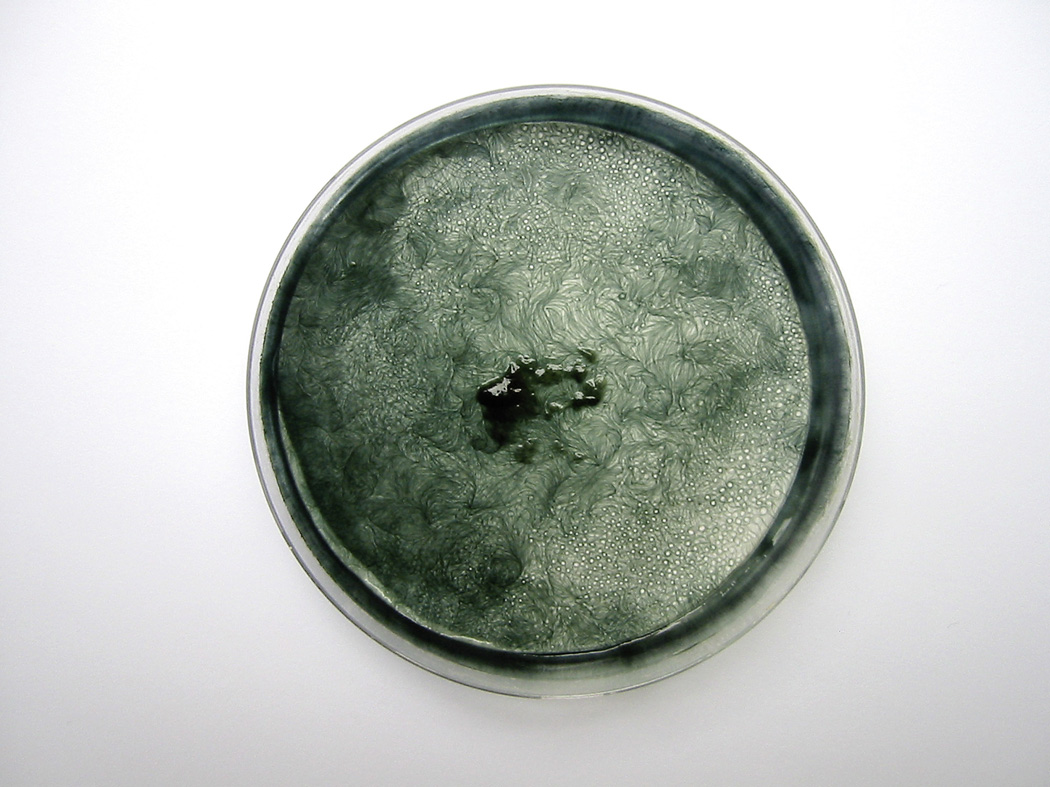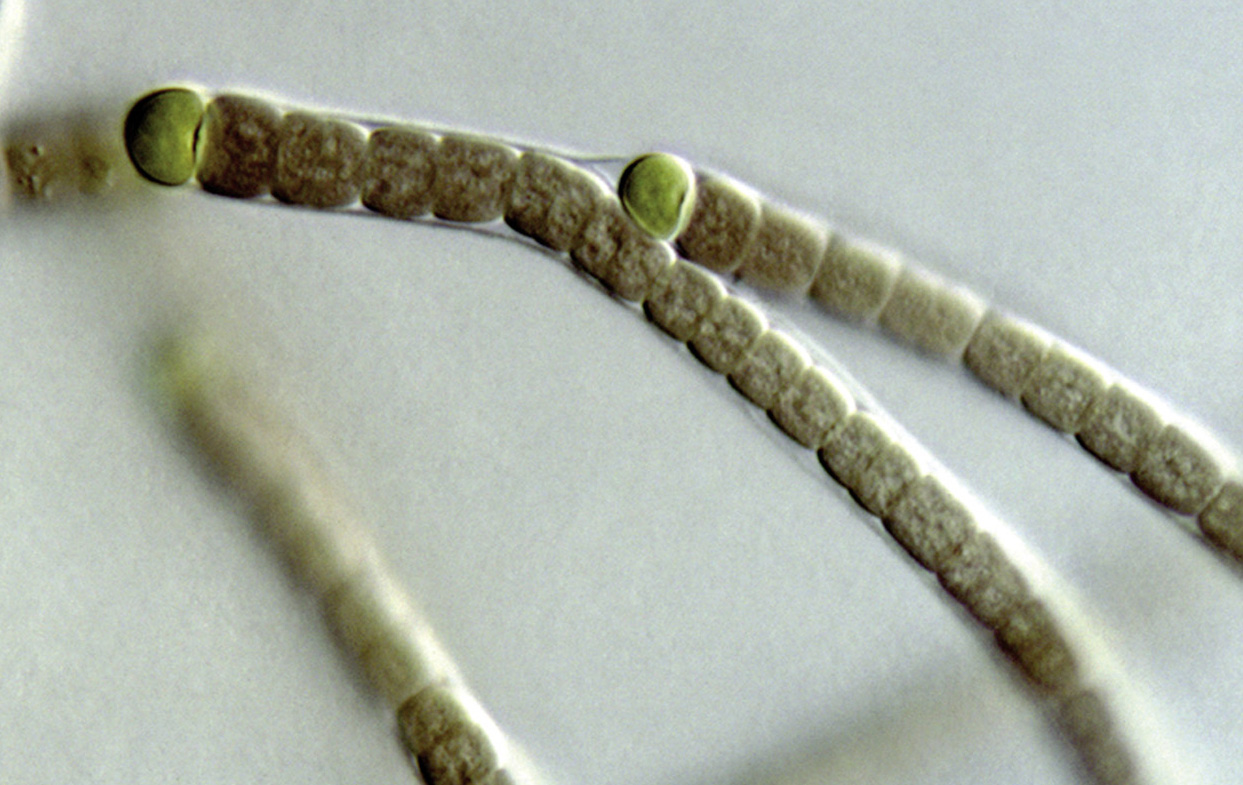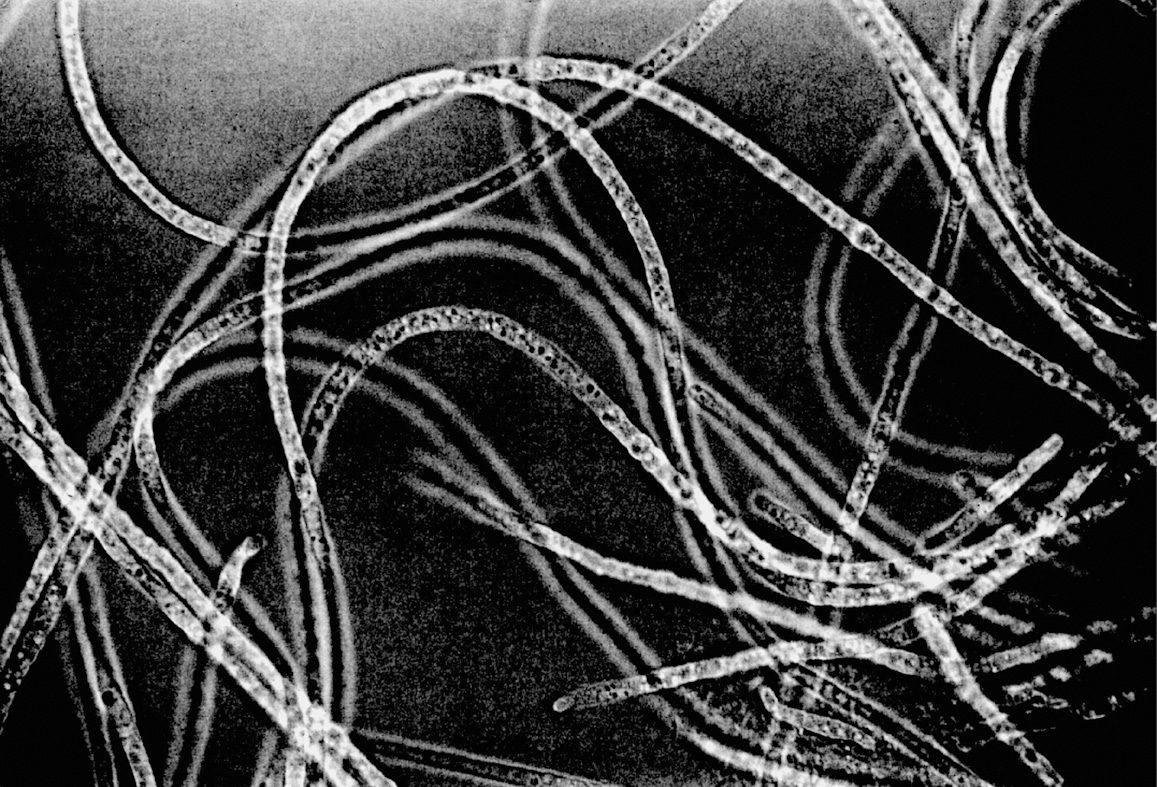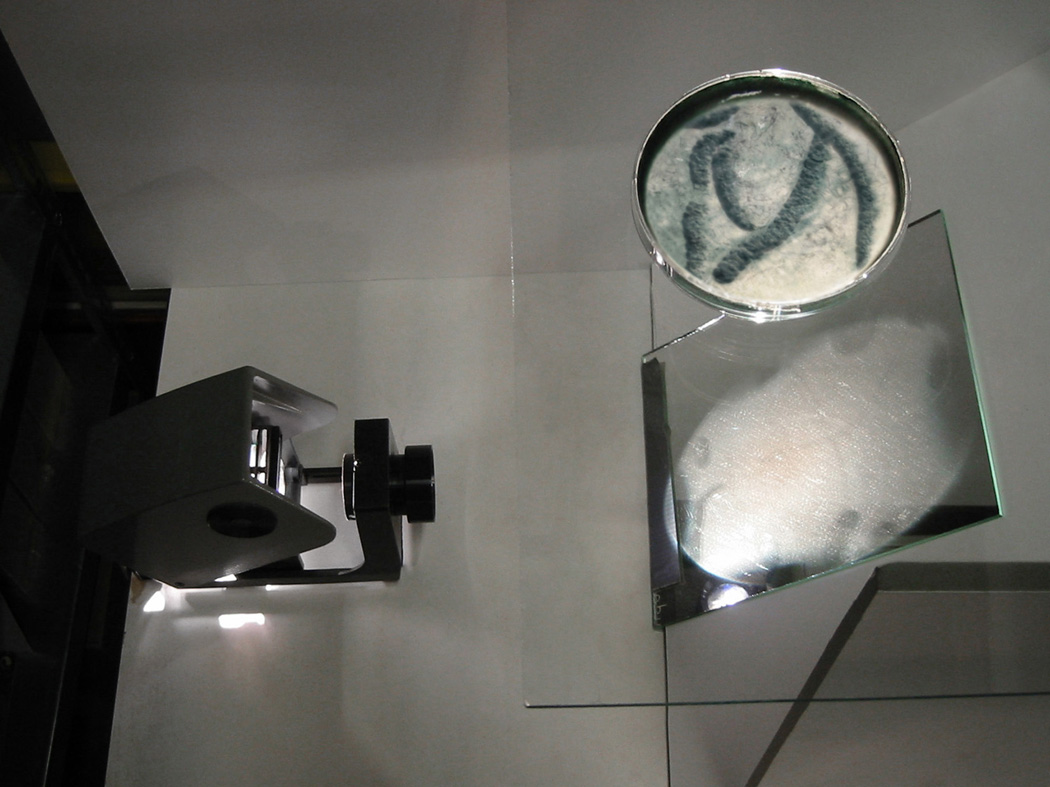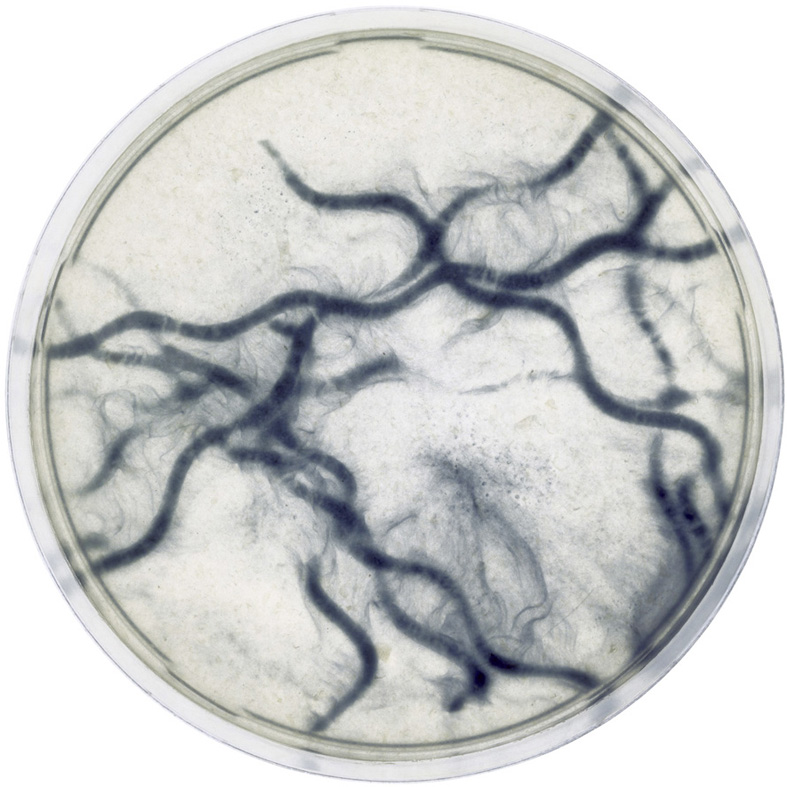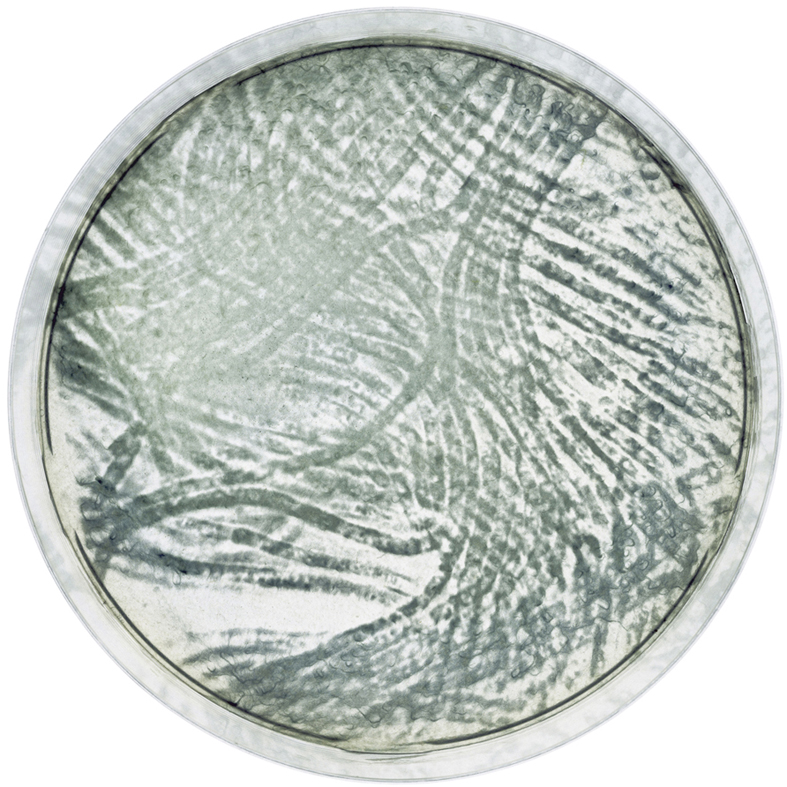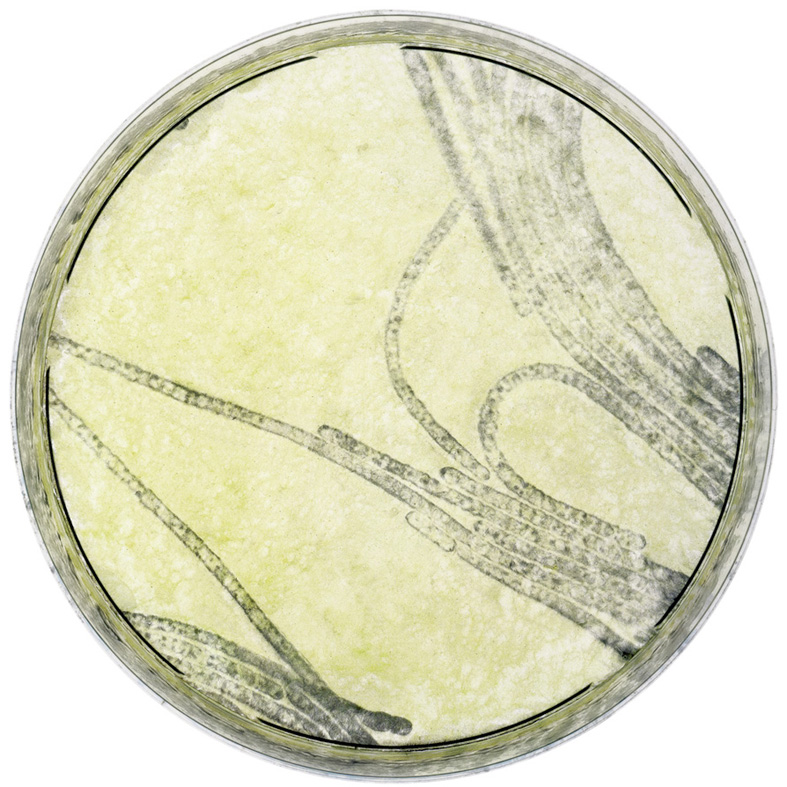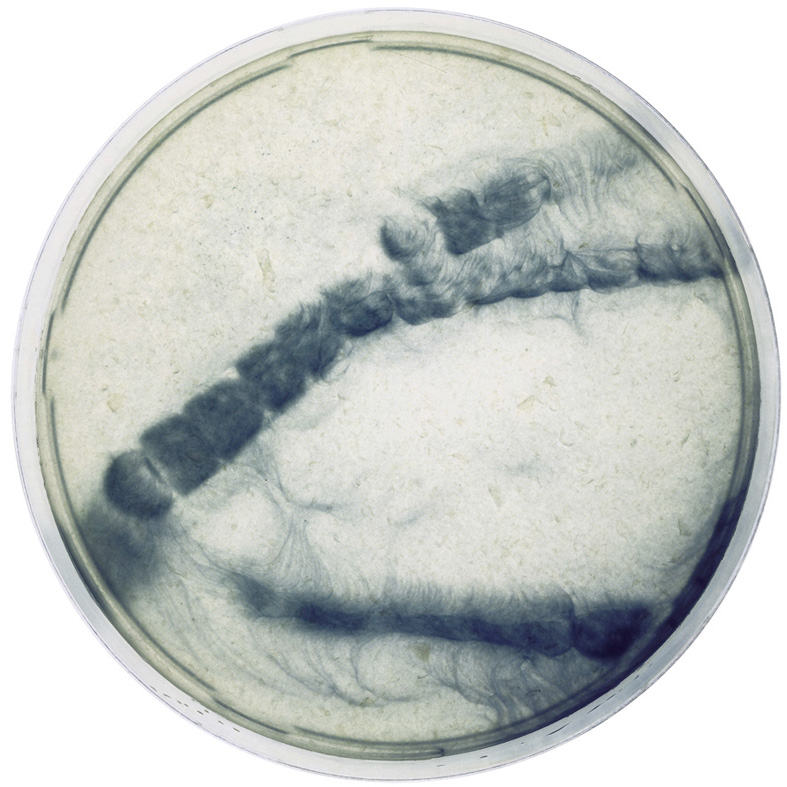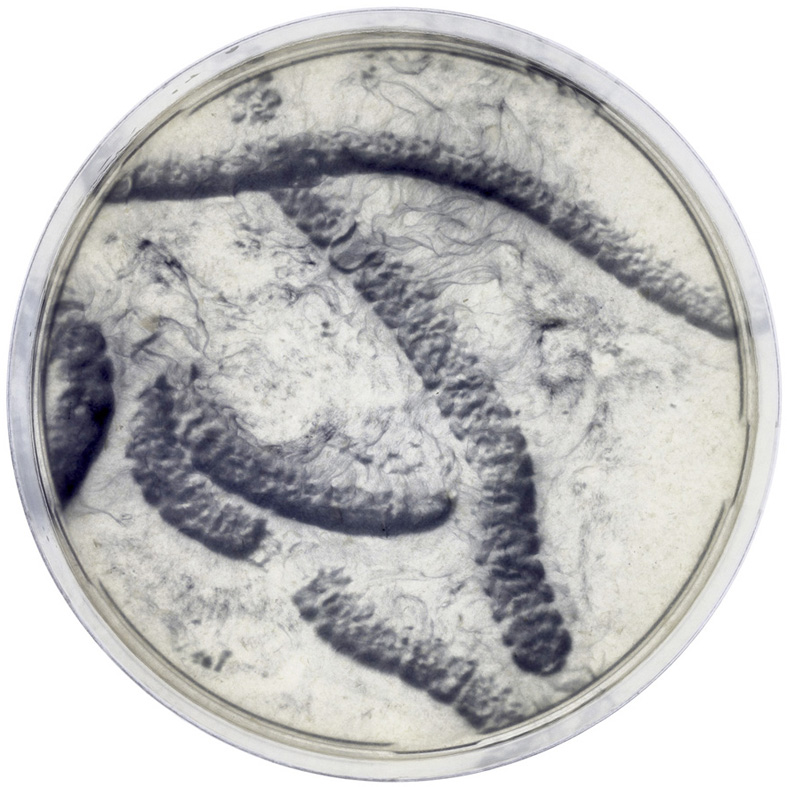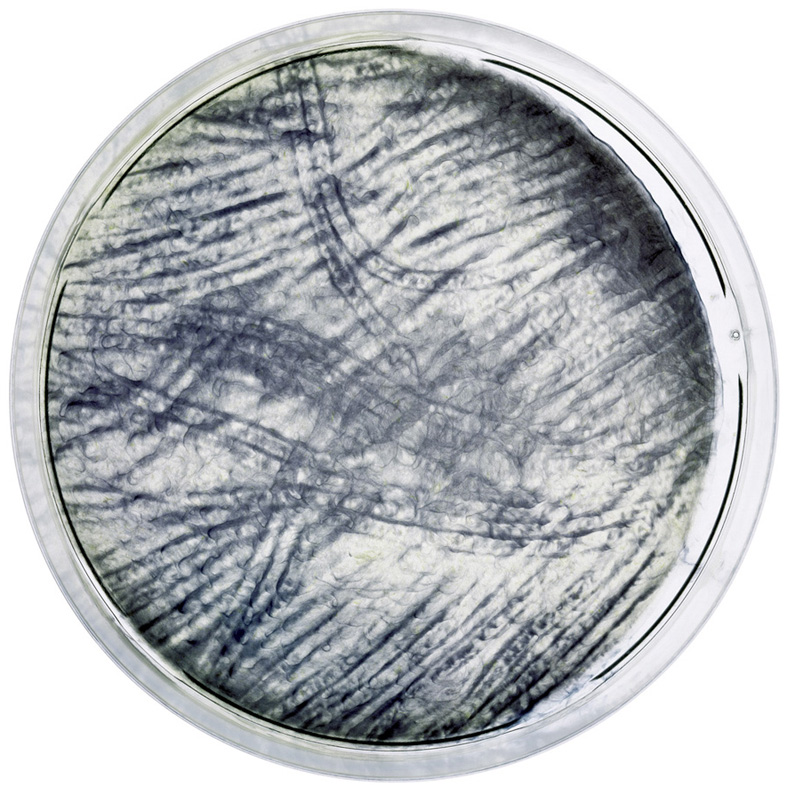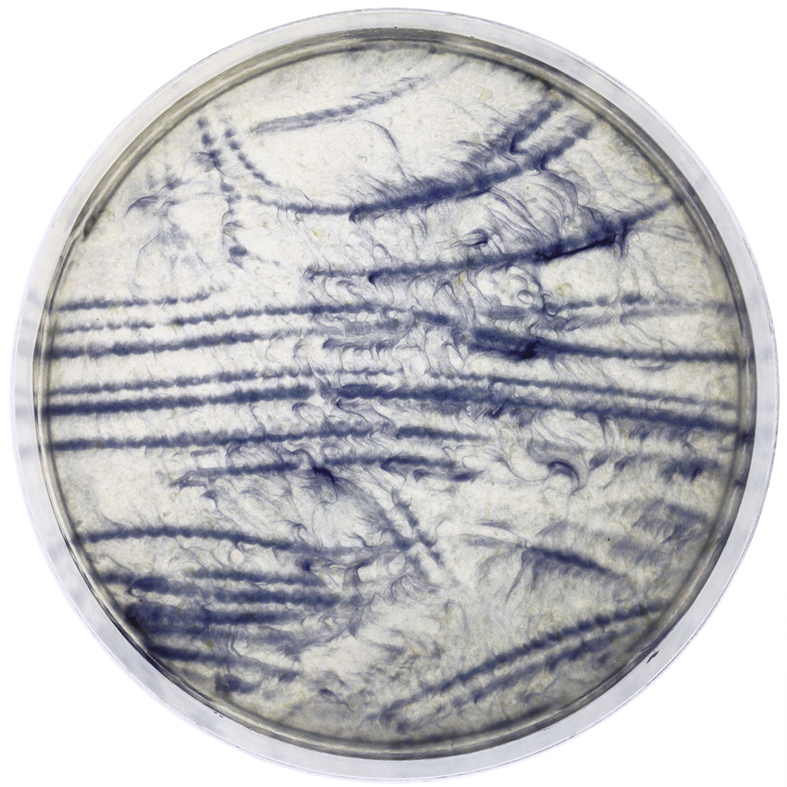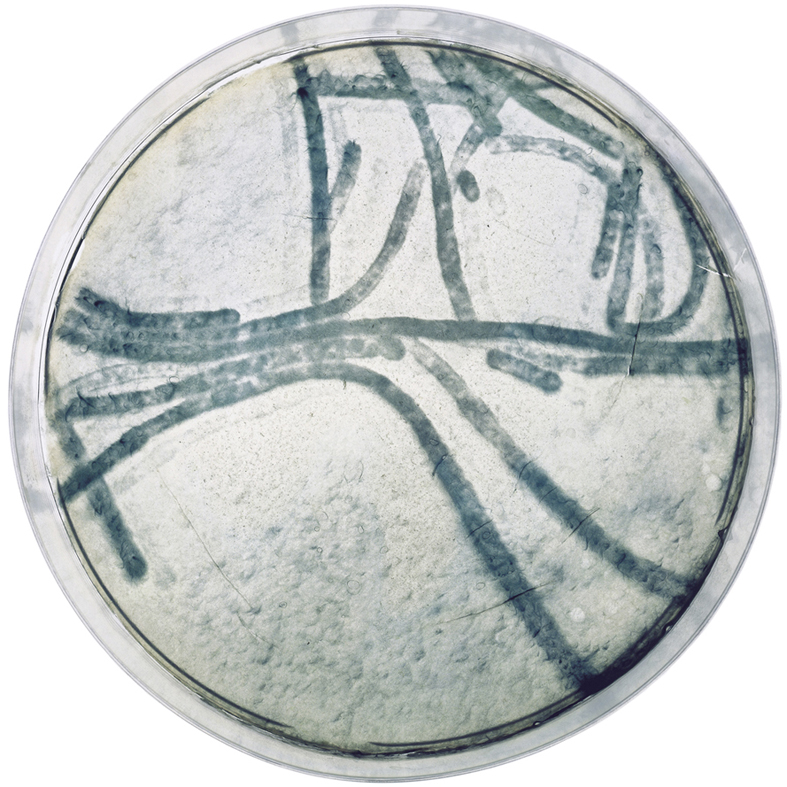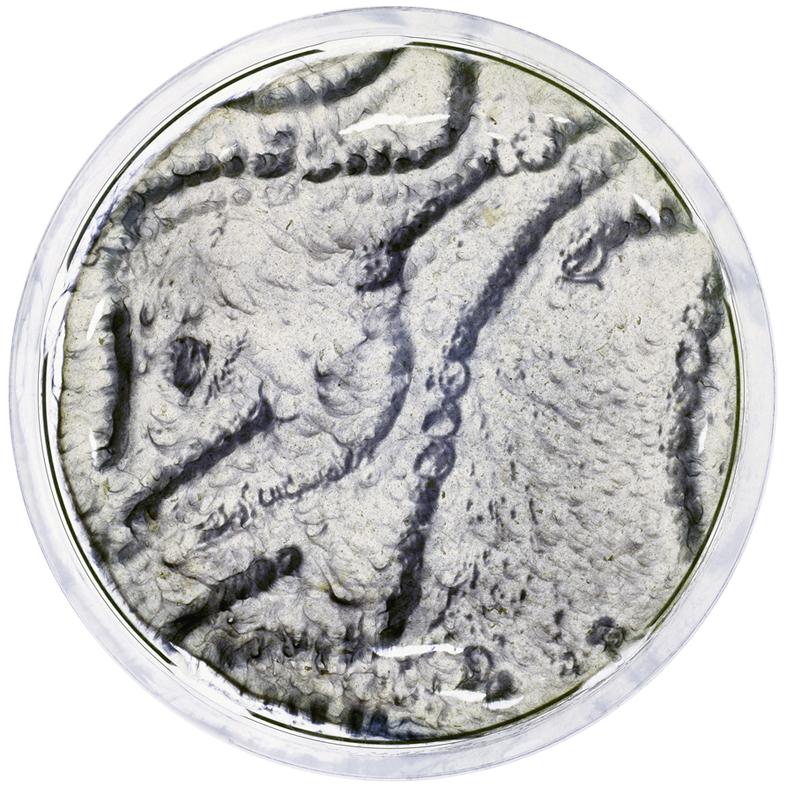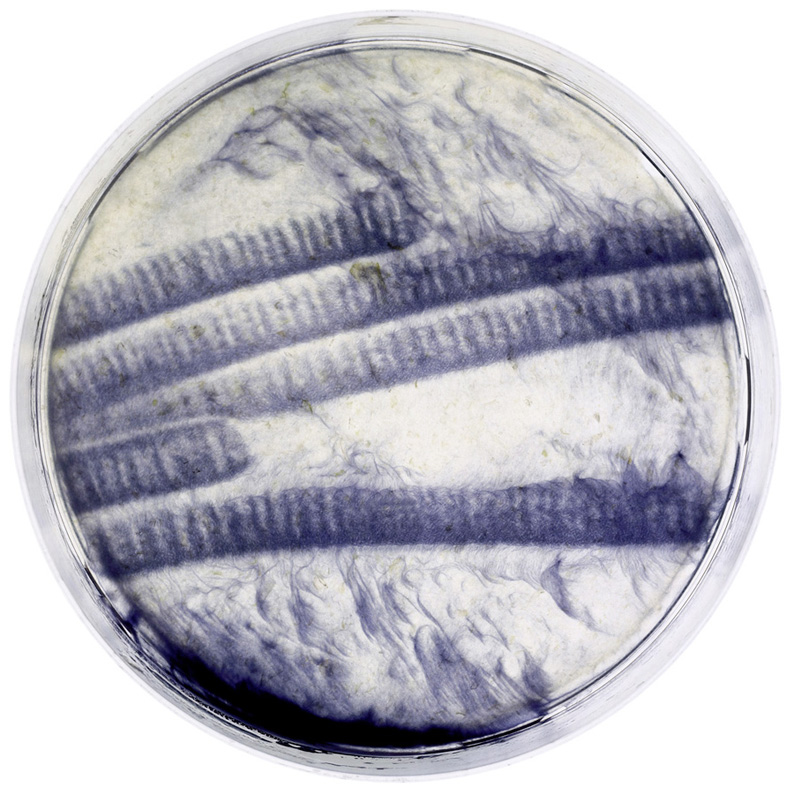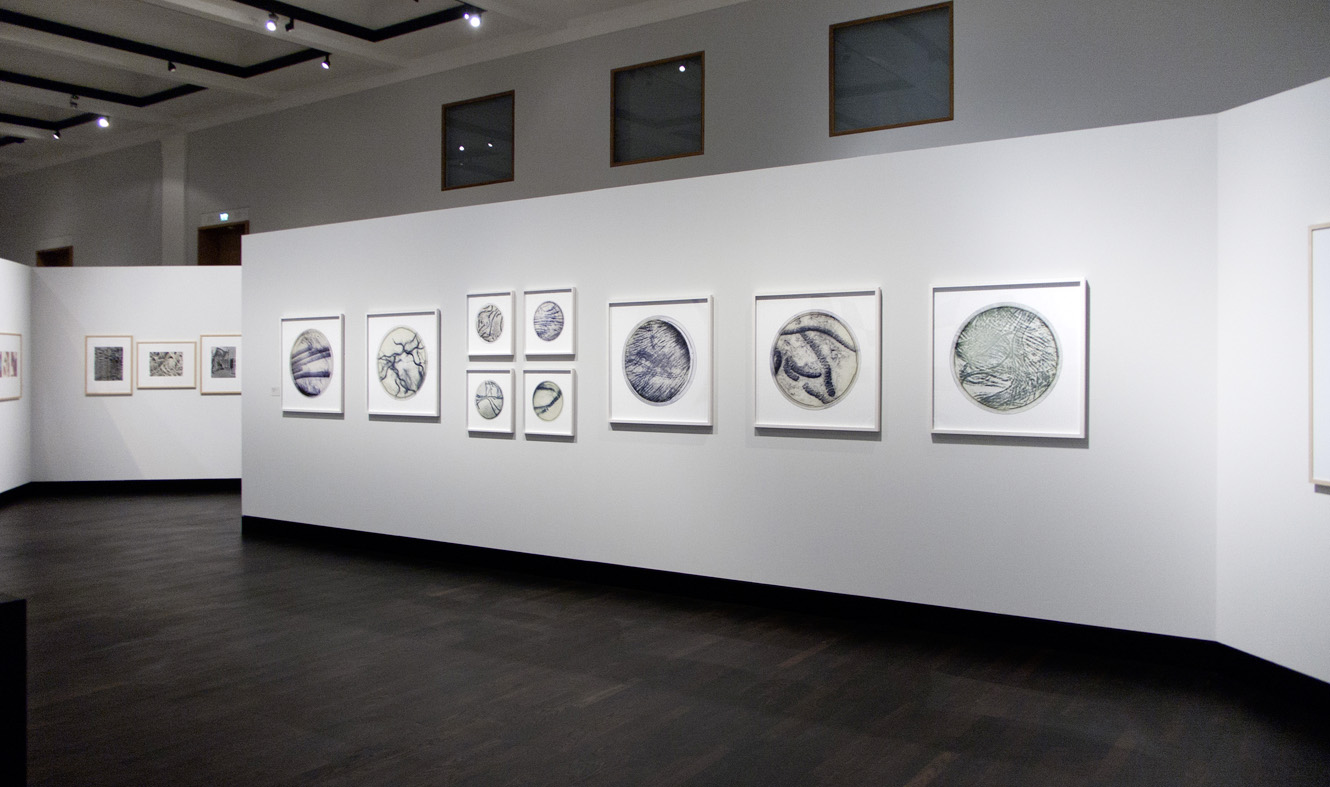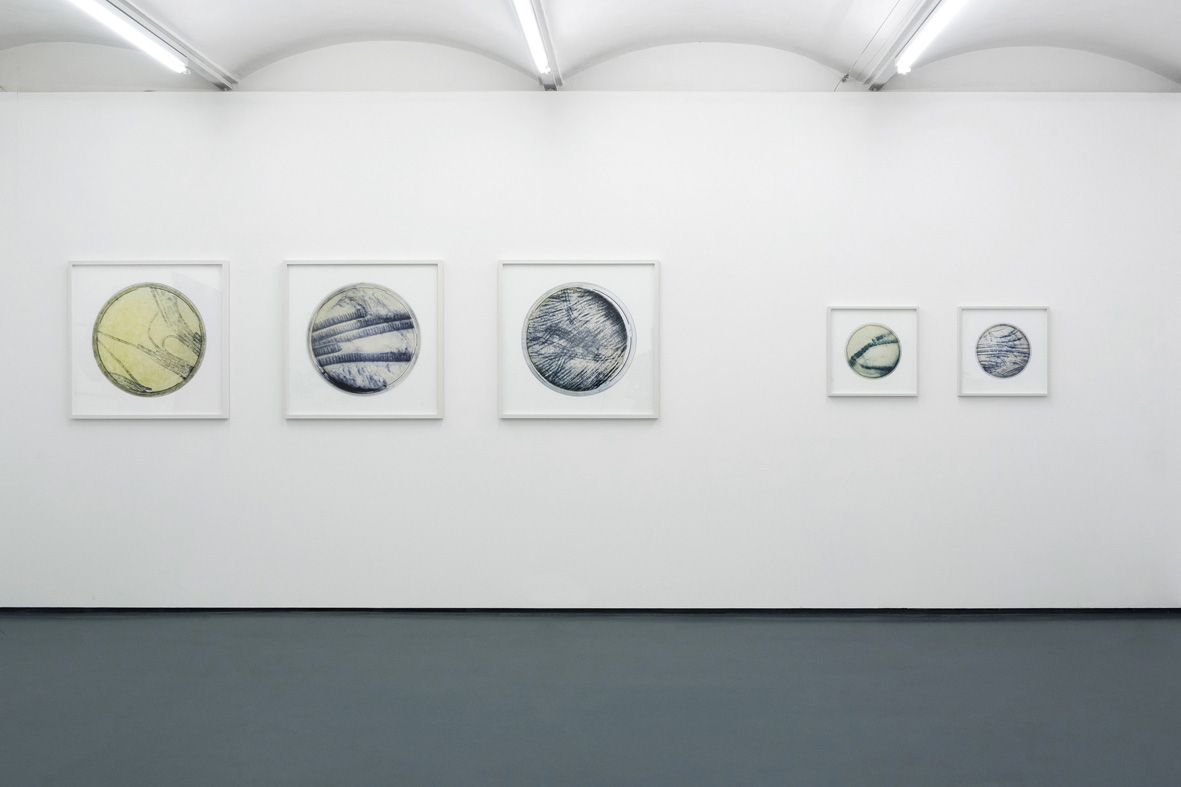 In this project I once again dealt with the phenomenon of cyano bacteria moving toward the light. Microscopic images of the bacteria are projected onto petri dishes filled with bacteria solution. Upon exposure to the lit negatives for several days, the organisms emulate their own micro image. A multitude of organisms, normally indiscernible to the human eye, can be observed here creating a "super sign" of themselves, while their livelihood becomes part of their self-portrait.

Inkjet pigment print on Hahnemühle Photo Rag, 45×45 cm, 80×80 cm
(early prints on Ilfochrome)
Bakterium – Selbstzeugnisse

Auch bei diesem Projekt hat mich die Lichtsensibilität der Cyanobakterien – ihre Fähigkeit, sich zum Licht hin zu orientieren – beschäftigt. Mikroskopaufnahmen der Bakterien werden auf die mit Bakterienlösung gefüllten Petrischalen projiziert. Nach einer Belichtung der Negative von mehreren Tagen bilden die Organismen ihr eigenes Mikrobild nach. Eine Unmenge für das Auge nicht erkennbarer Organismen formiert sich zu einem Superzeichen eben dieser Organismen, deren Lebendigkeit in ihr Abbild eingeht.
---
more information: