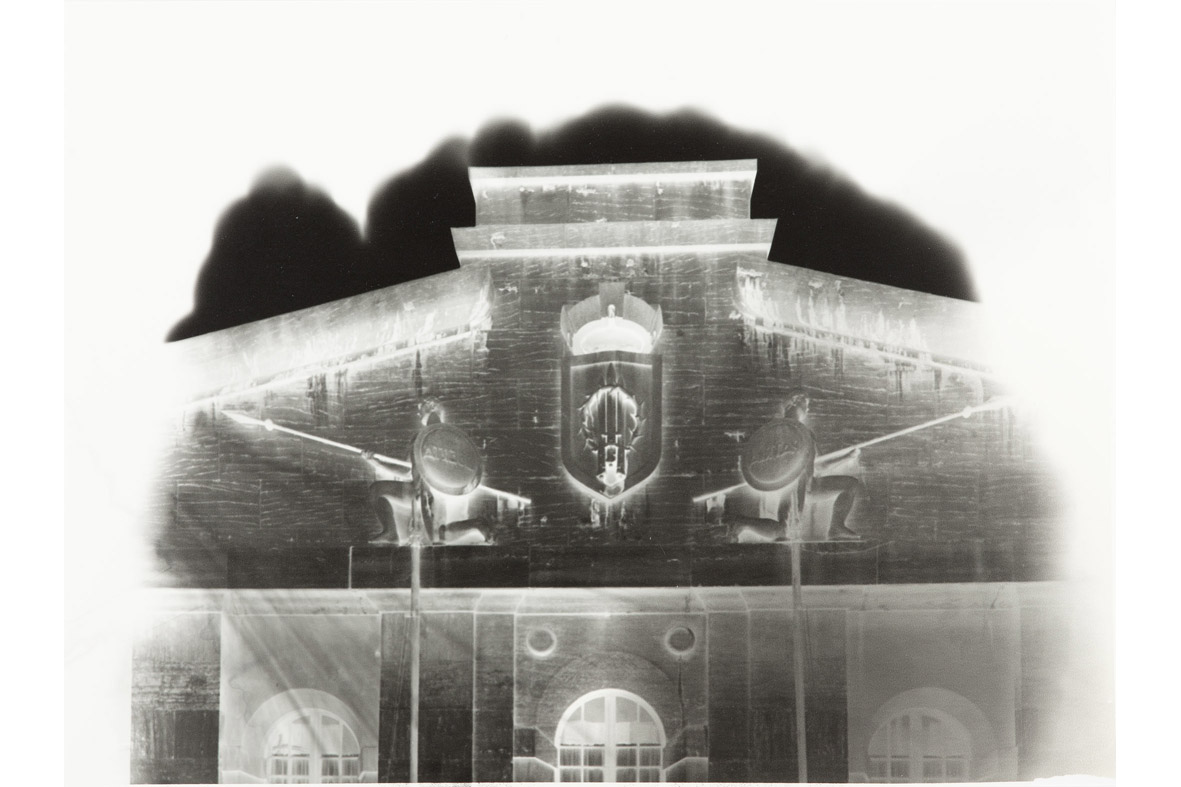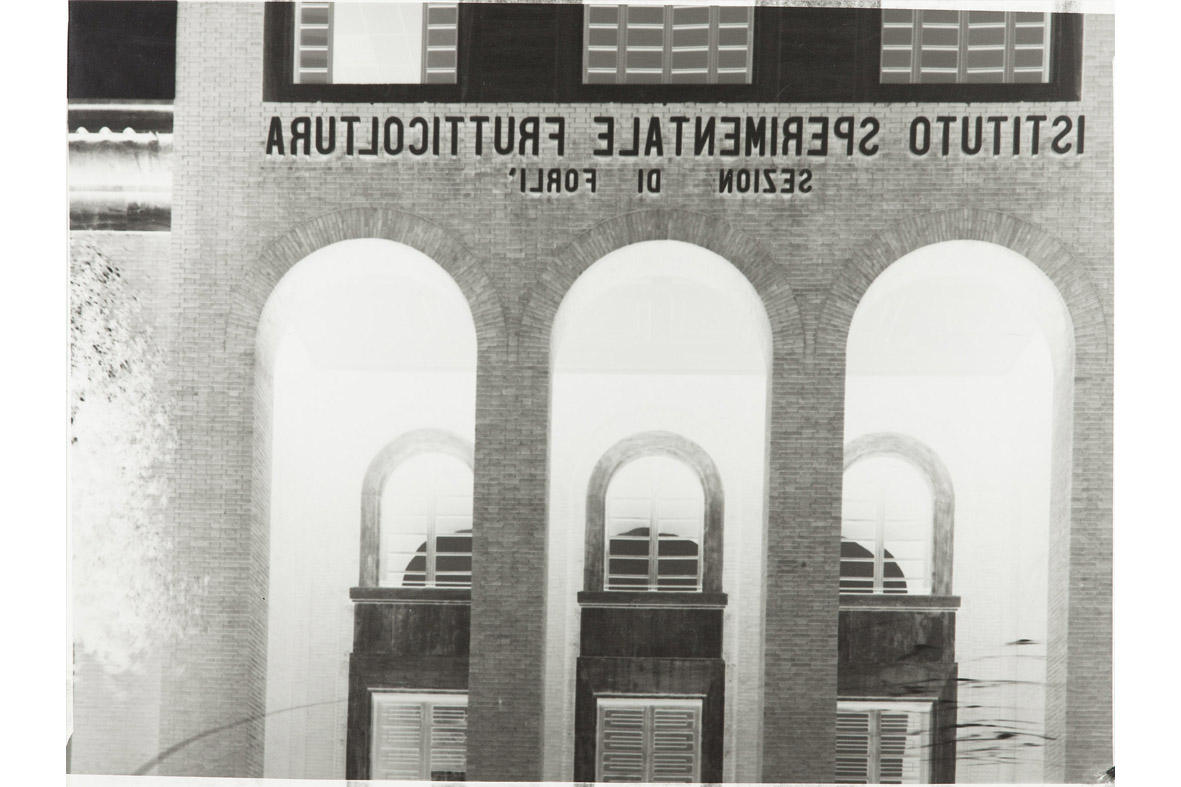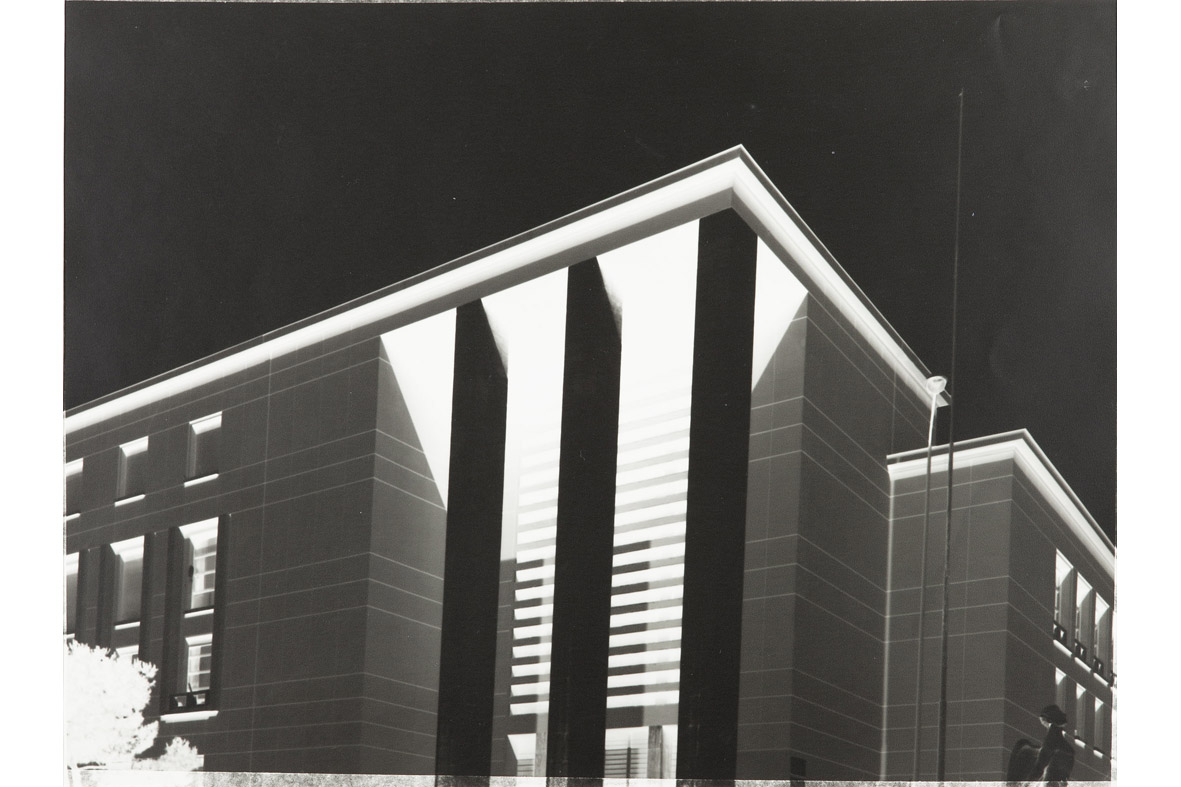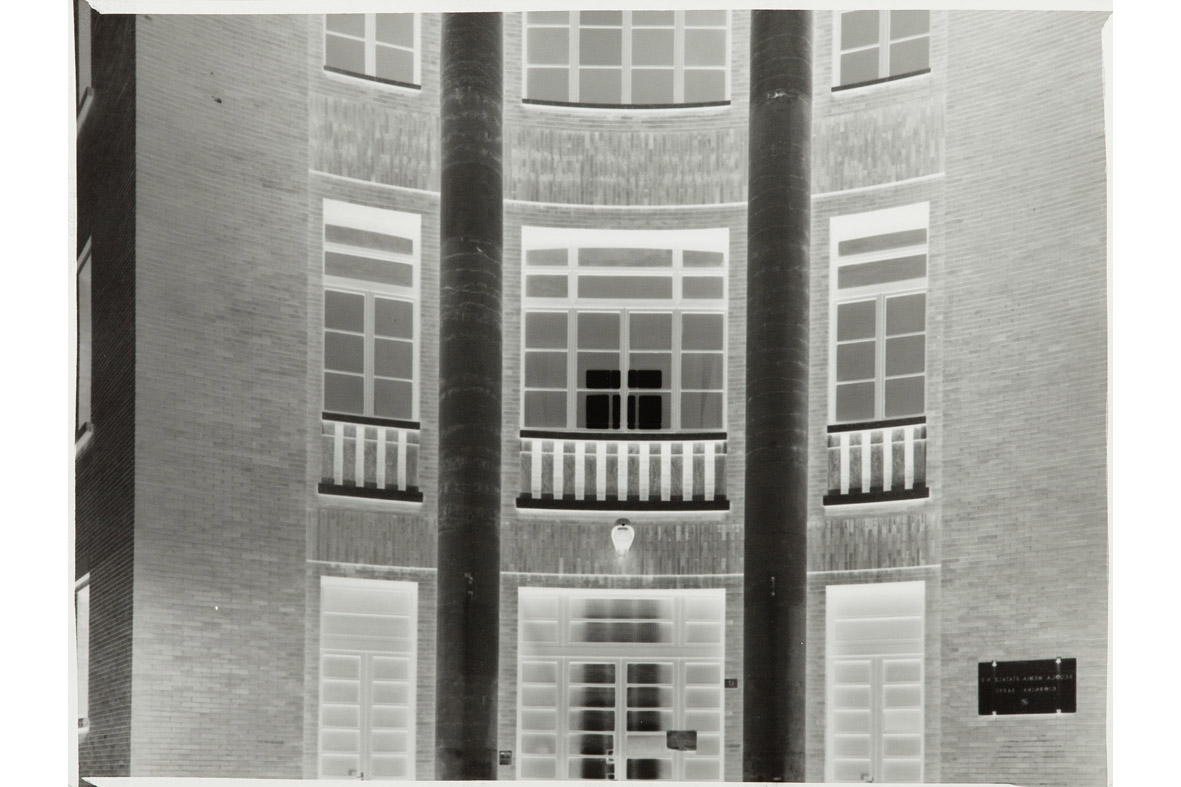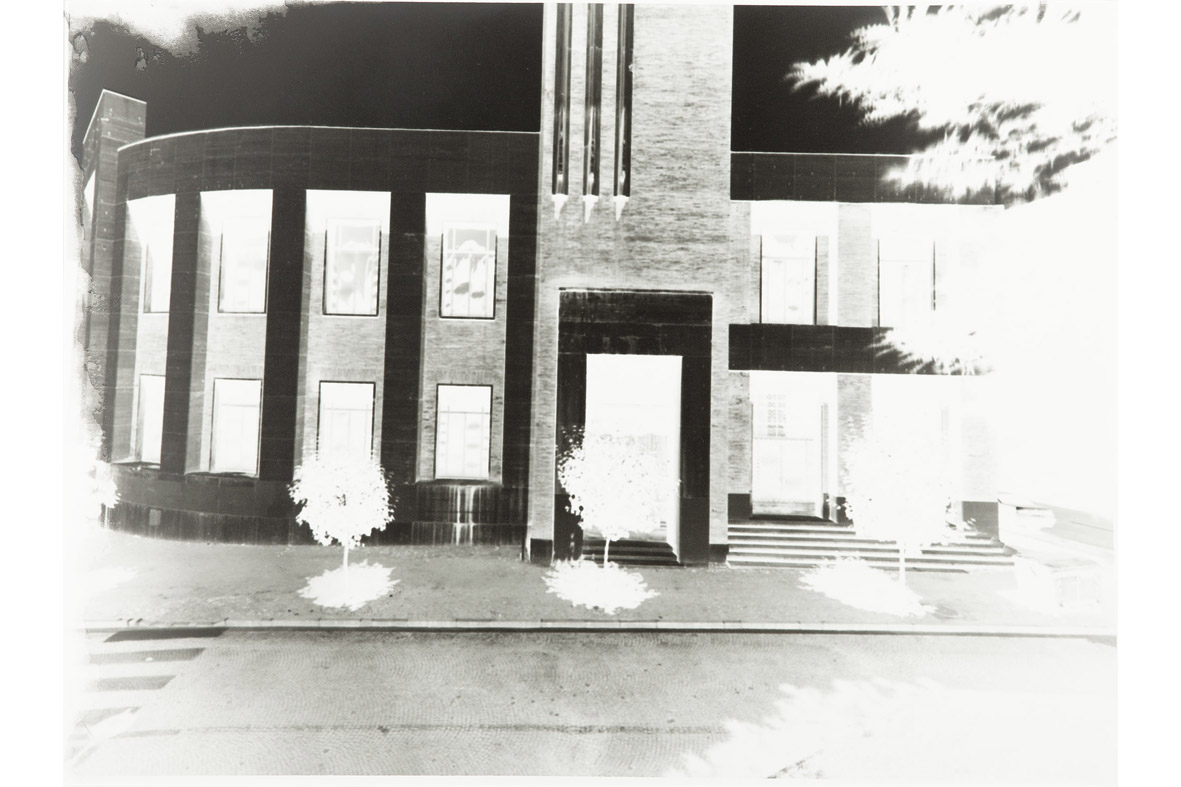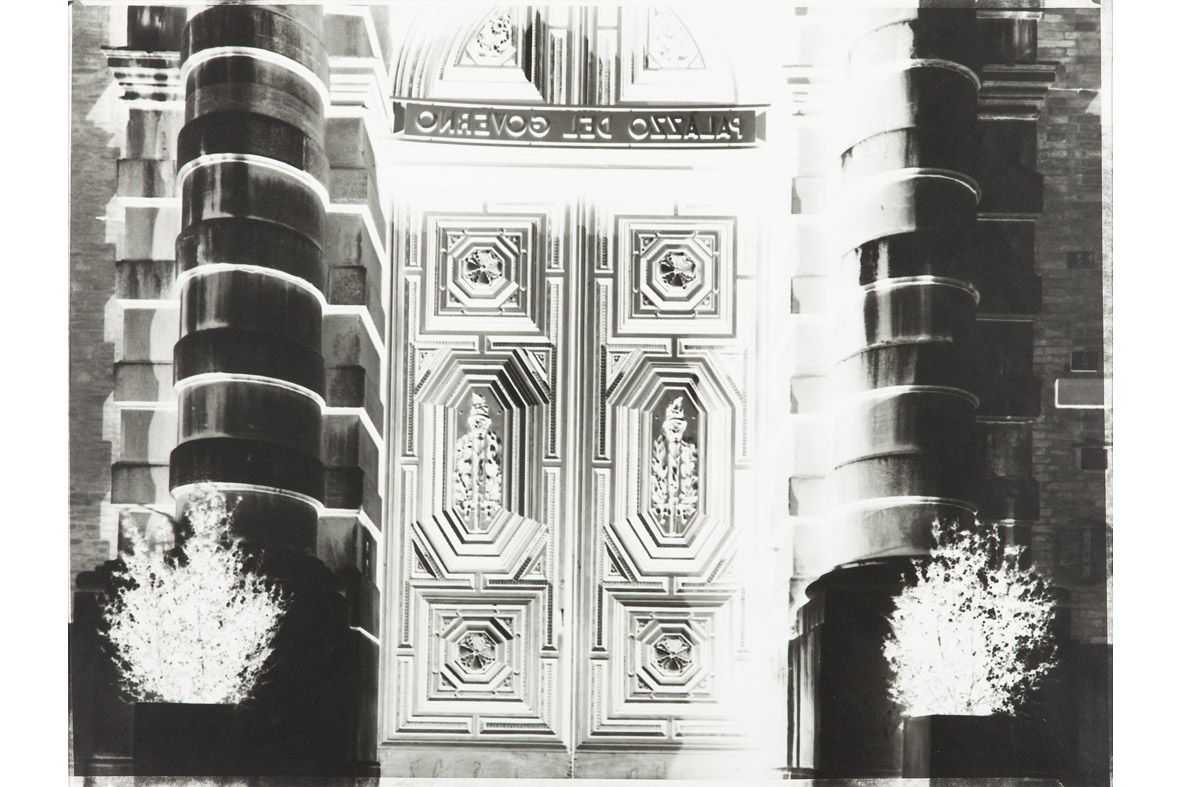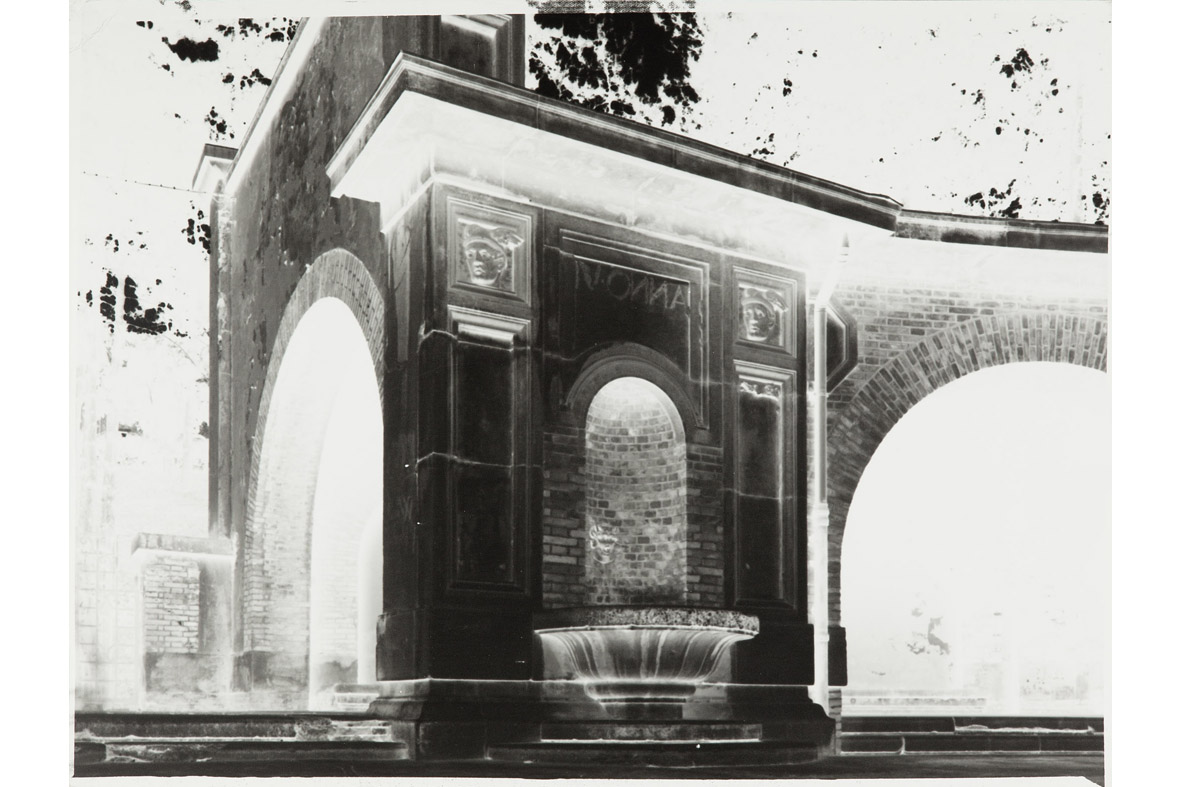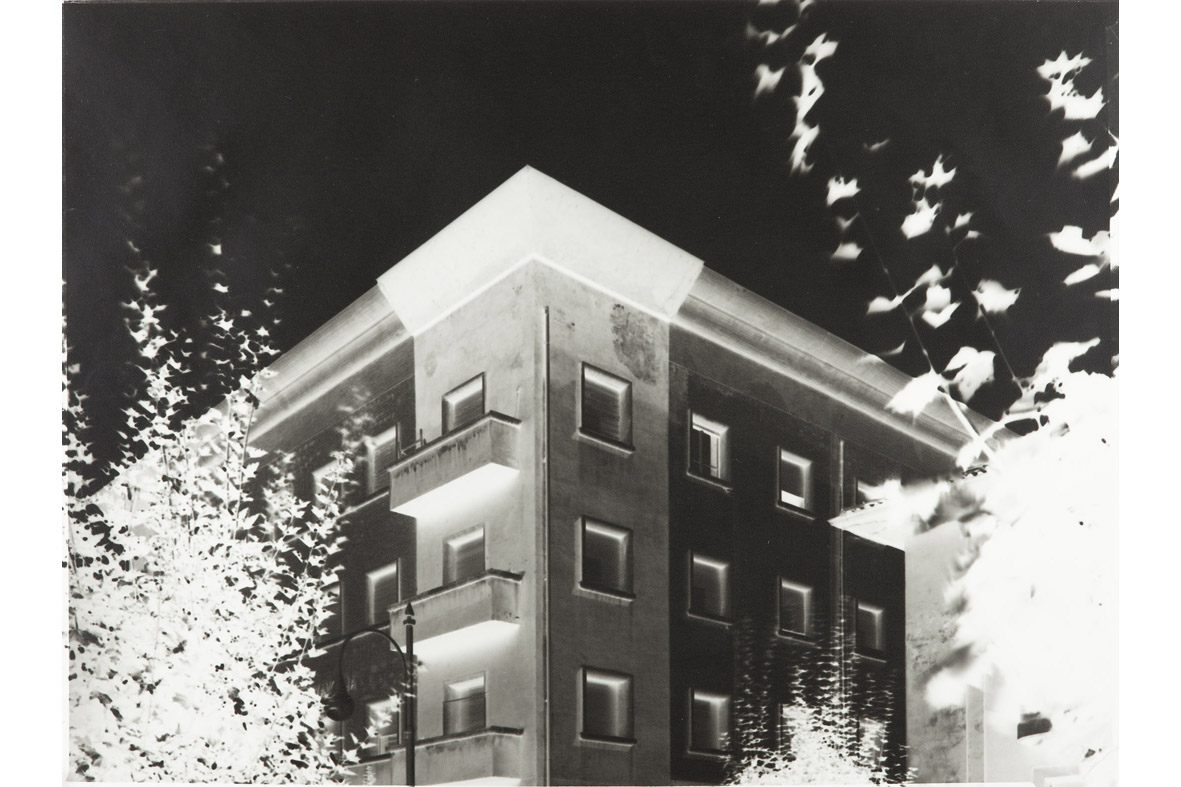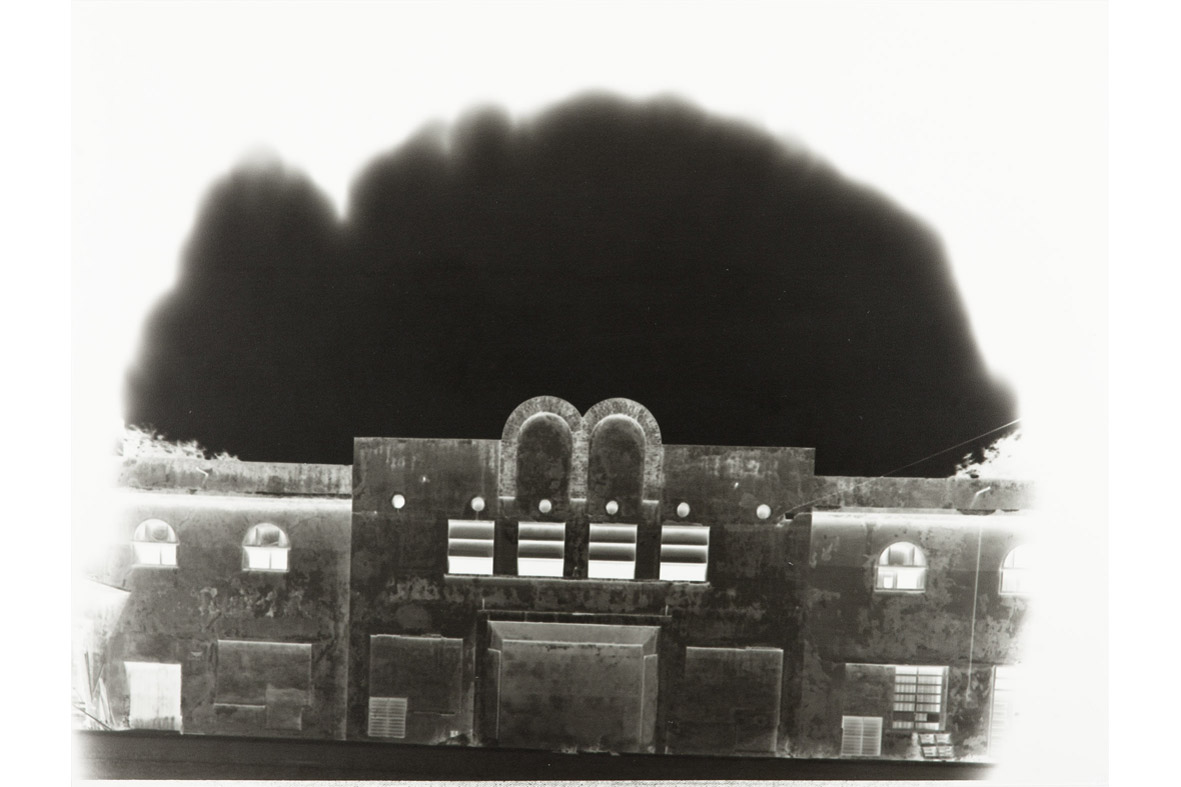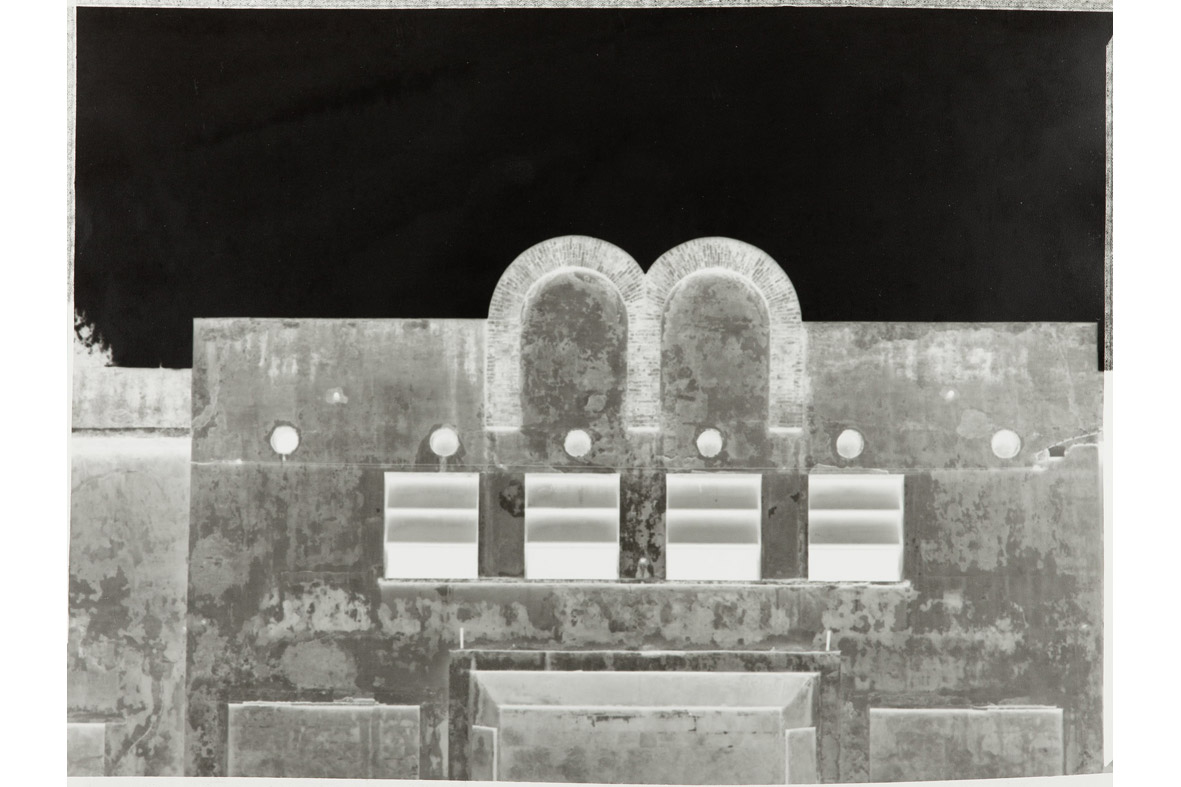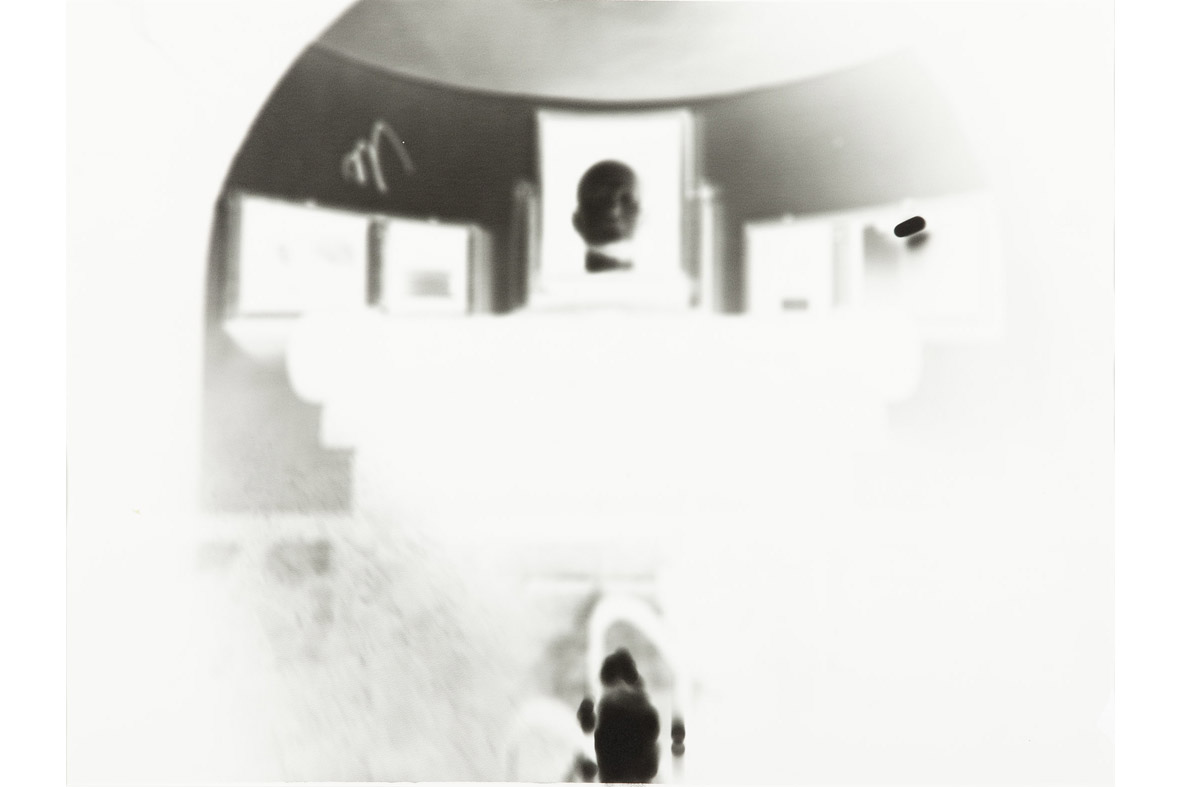 In addition to the exposures made on large-format photo material in the truck, I also employed a wooden box as a pinhole camera, in which 30×40 cm sheets of paper were exposed. For these works, I used the inside of my car as a darkroom, where I could change the paper and develop and fix the exposures on site.
With this considerably simplified process I was able to make depictions of harder to access architectures. For example, I managed to enter the crypt of Mussolini with my camera obscura box and make an image there.

Unique, b/w silvergelatine fibre-based baryta paper
Neben den Belichtungen der großformatigen Fotopapiere im Lastkraftwagen habe ich zusätzlich eine Holzbox als Lochkamera verwendet, in der 30×40 cm große Papiere belichtet wurden. In meinem zur Dunkelkammer umgebauten PKW konnte ich die Papiere wechseln, sie vor Ort entwickeln und fixieren.
Mit diesem deutlich vereinfachten Verfahren gelang es mir auch schwerer zugängliche Architekturen abzubilden. So gelang es mir, mit meiner Camera obscura-Box bis in die Gruft von Mussolini vorzudringen und dort ein Bild zu machen.