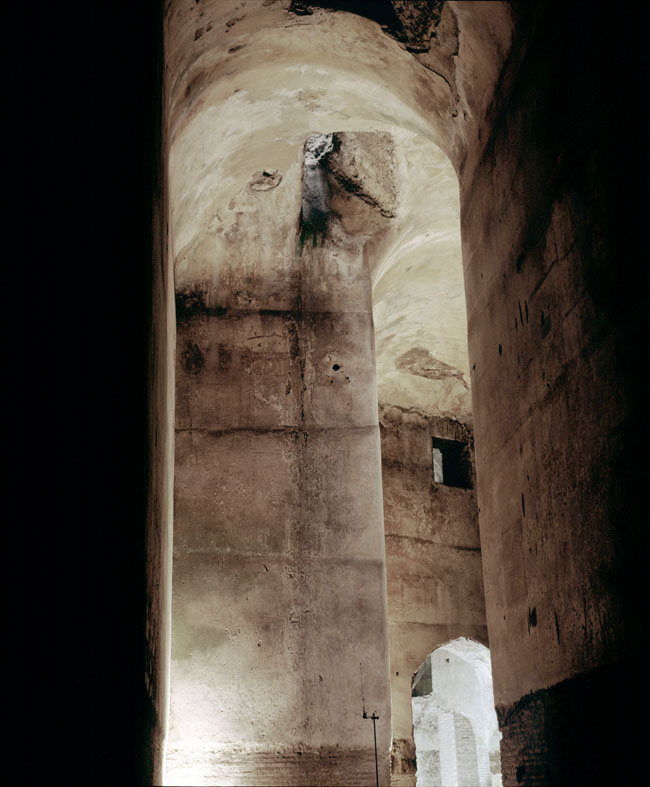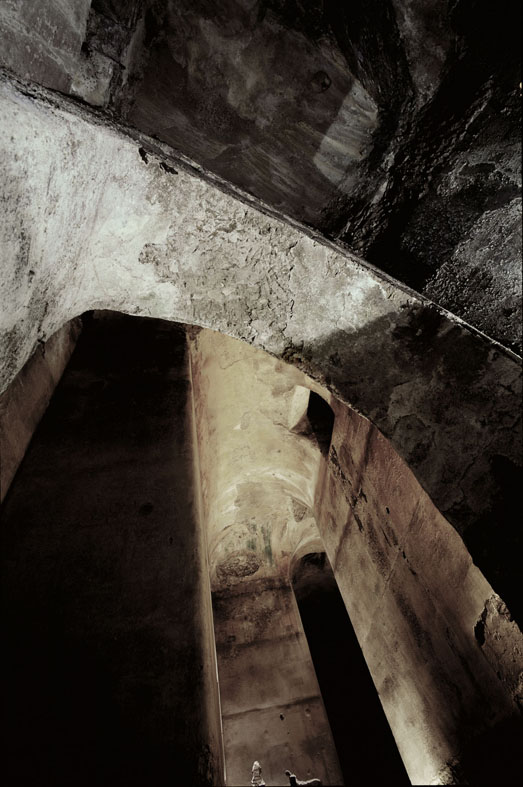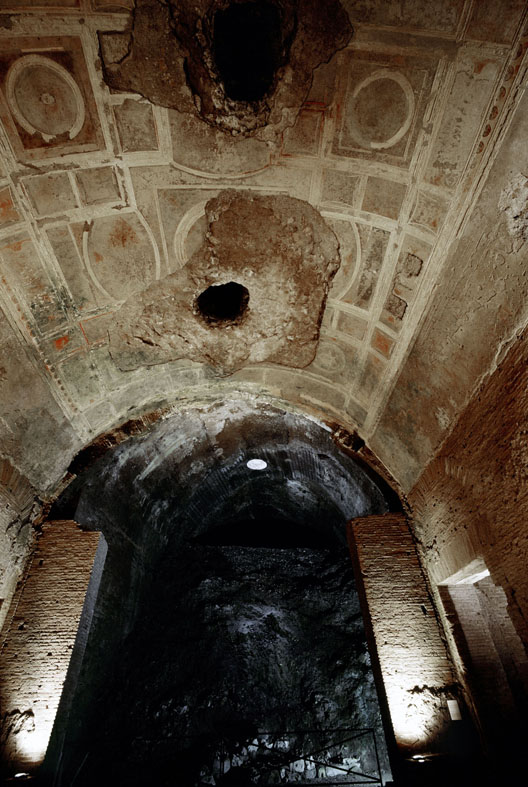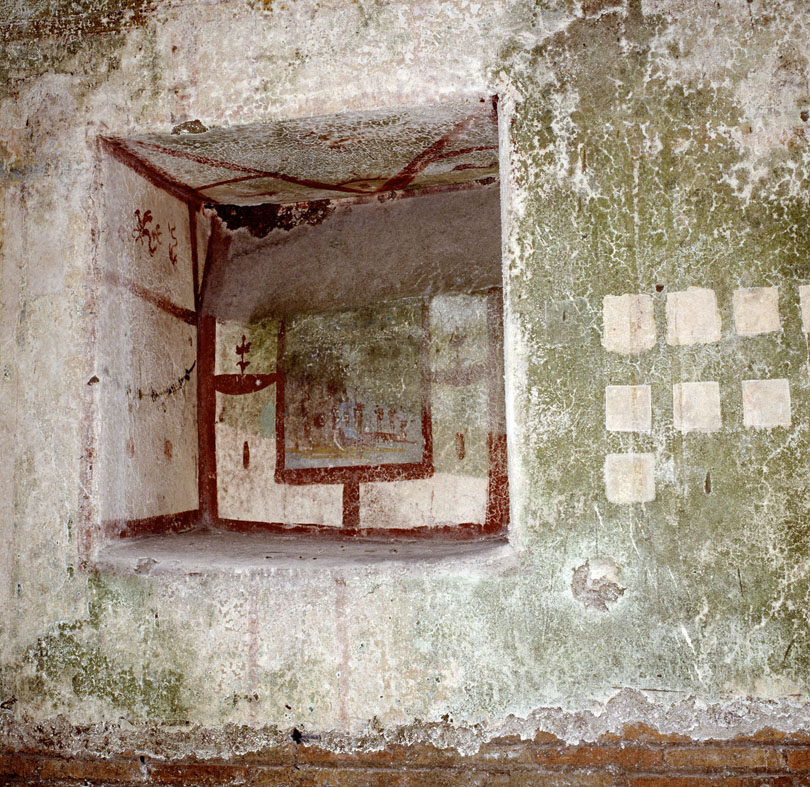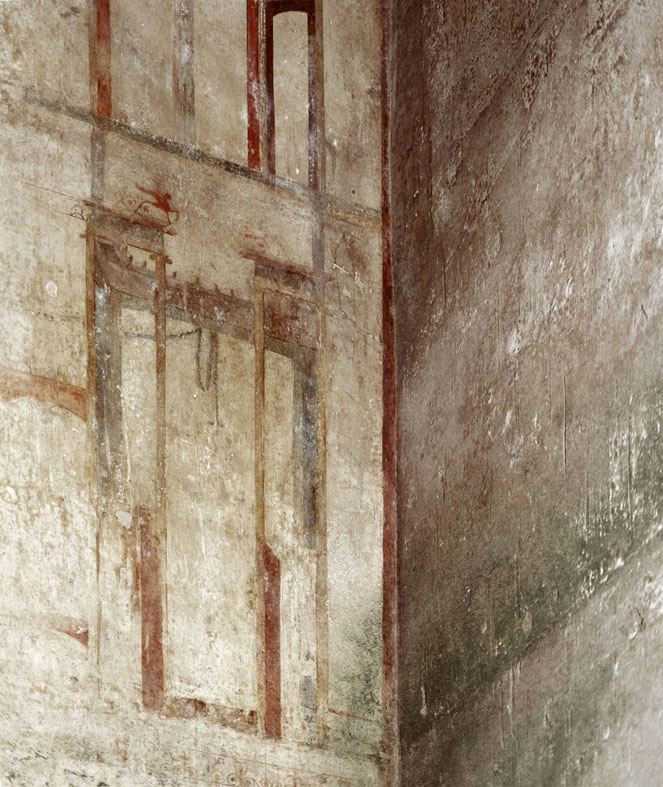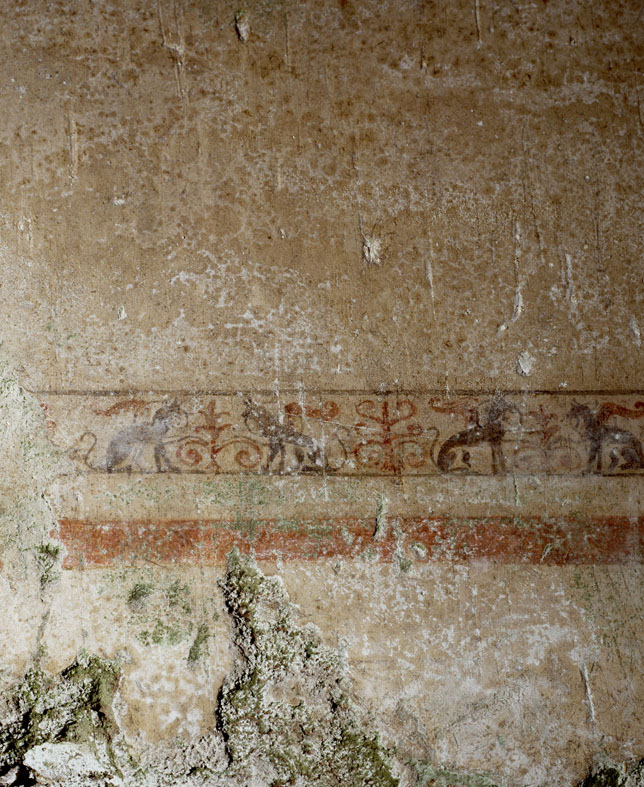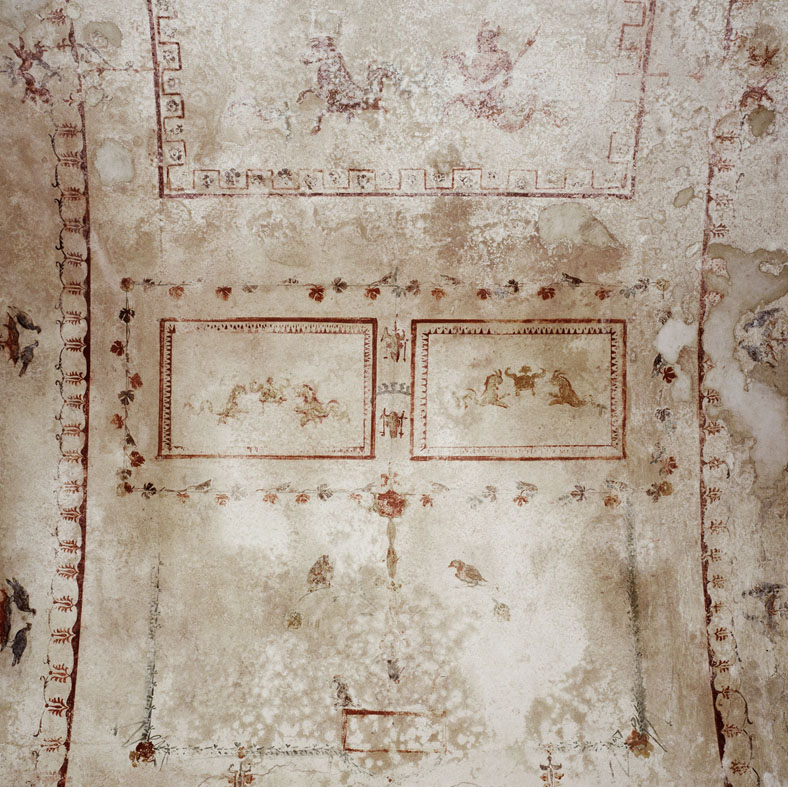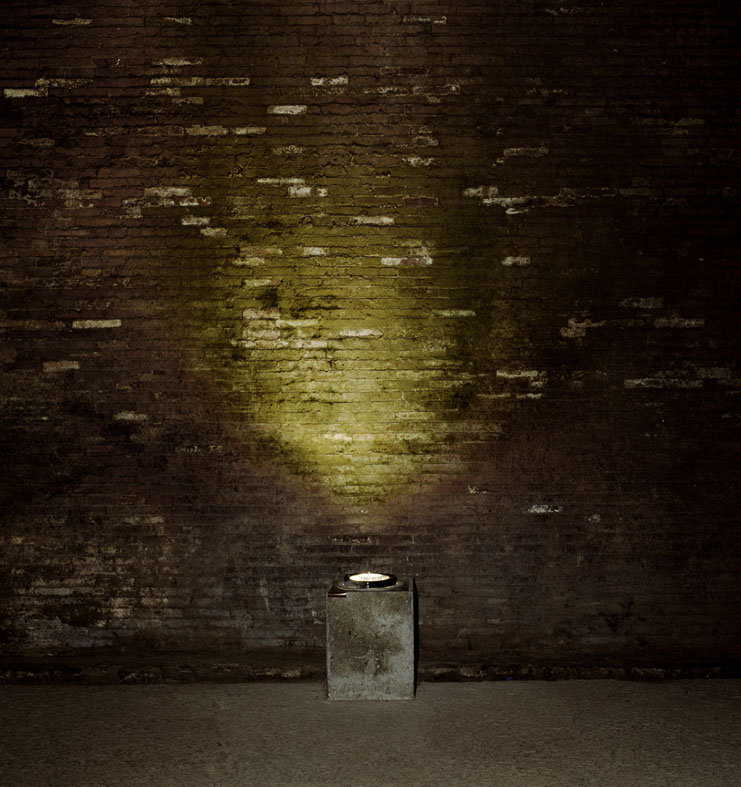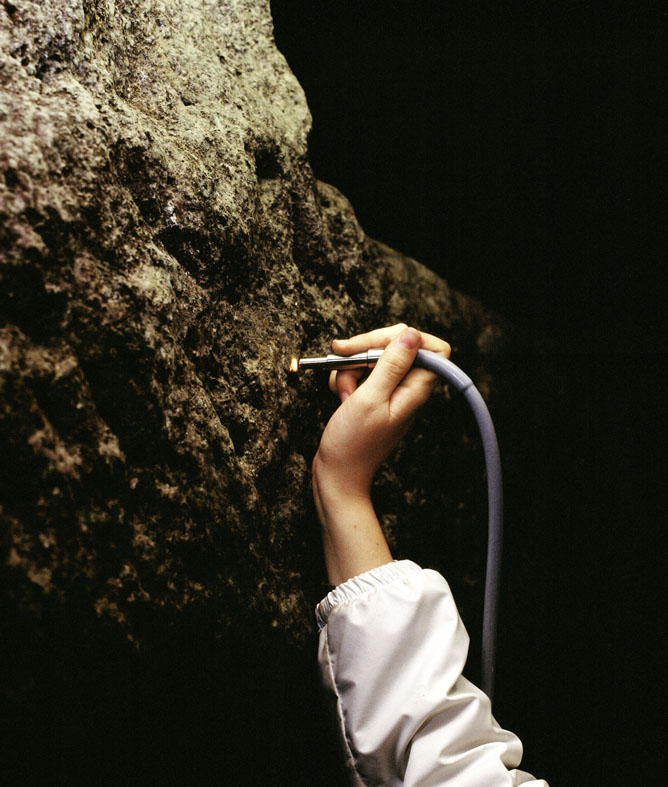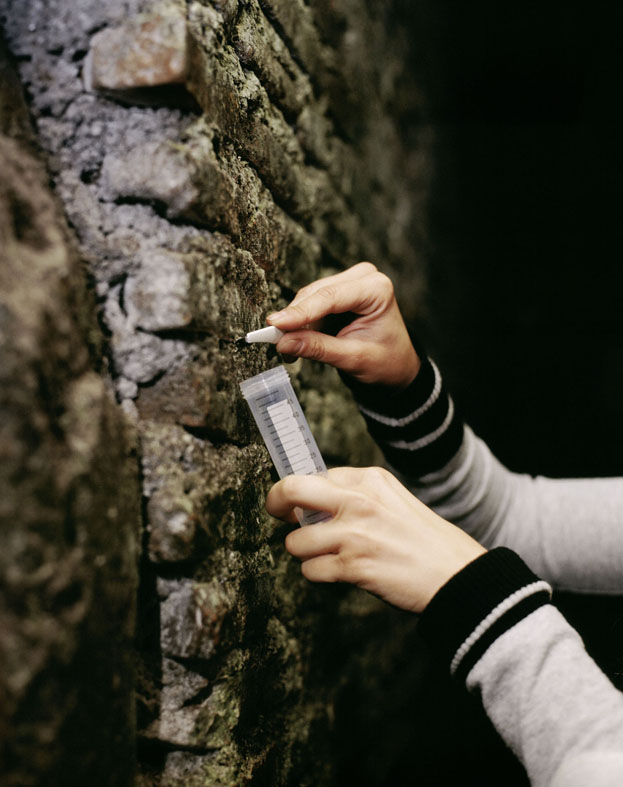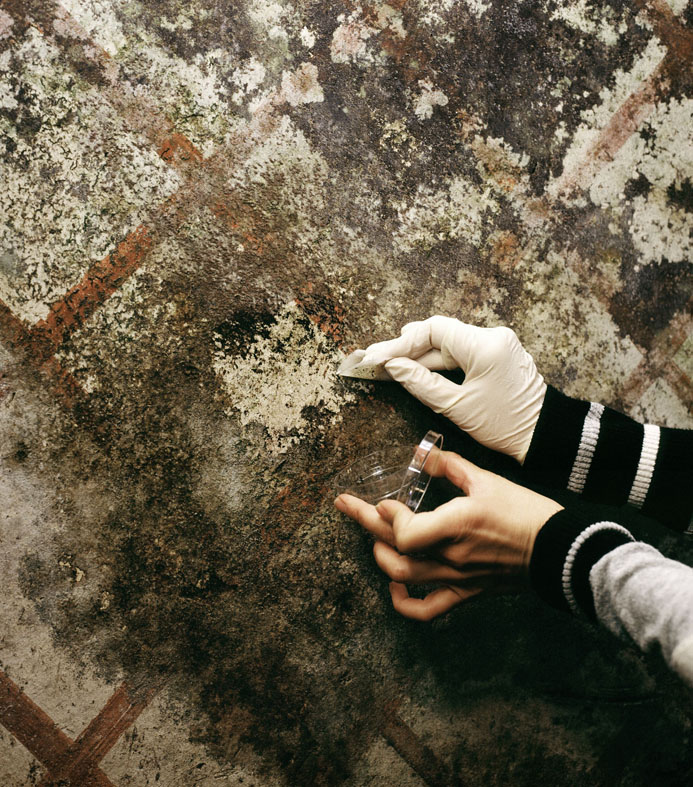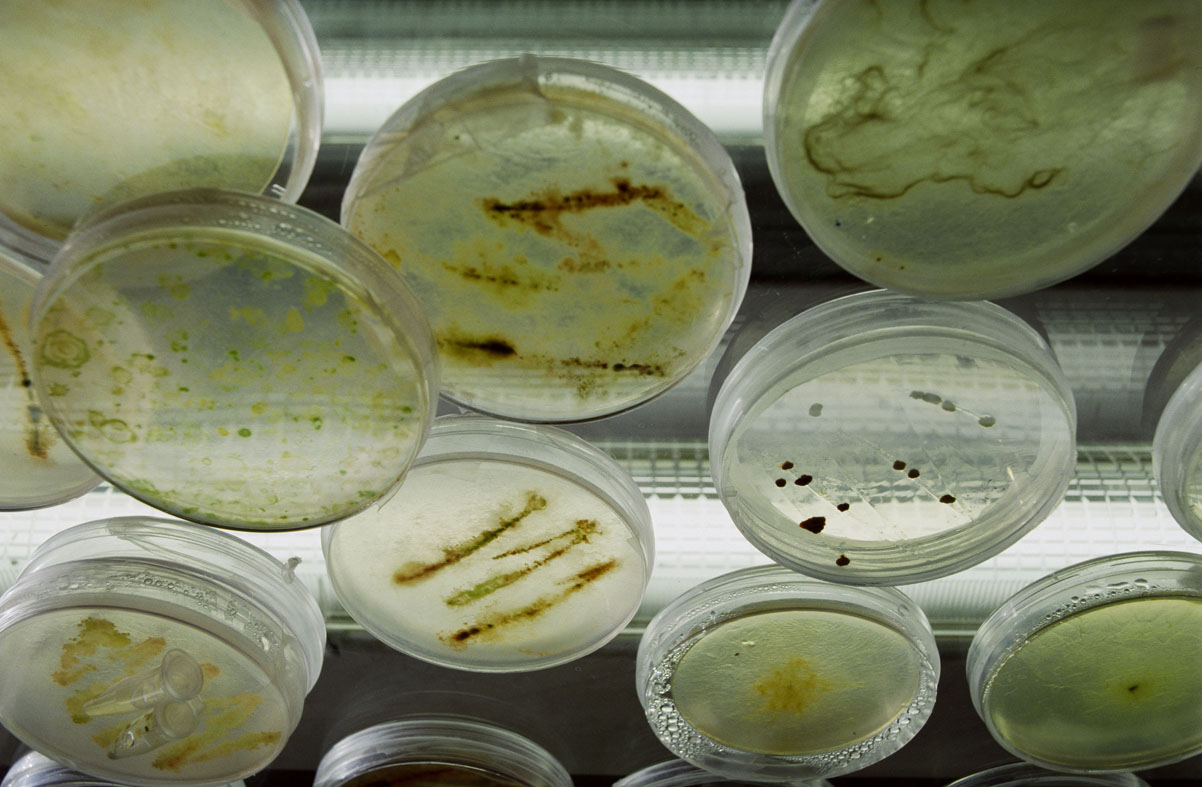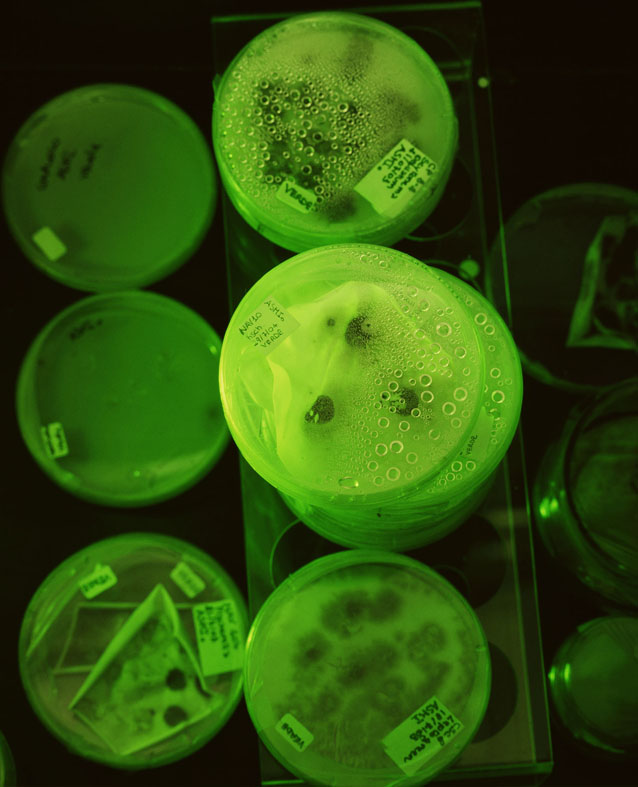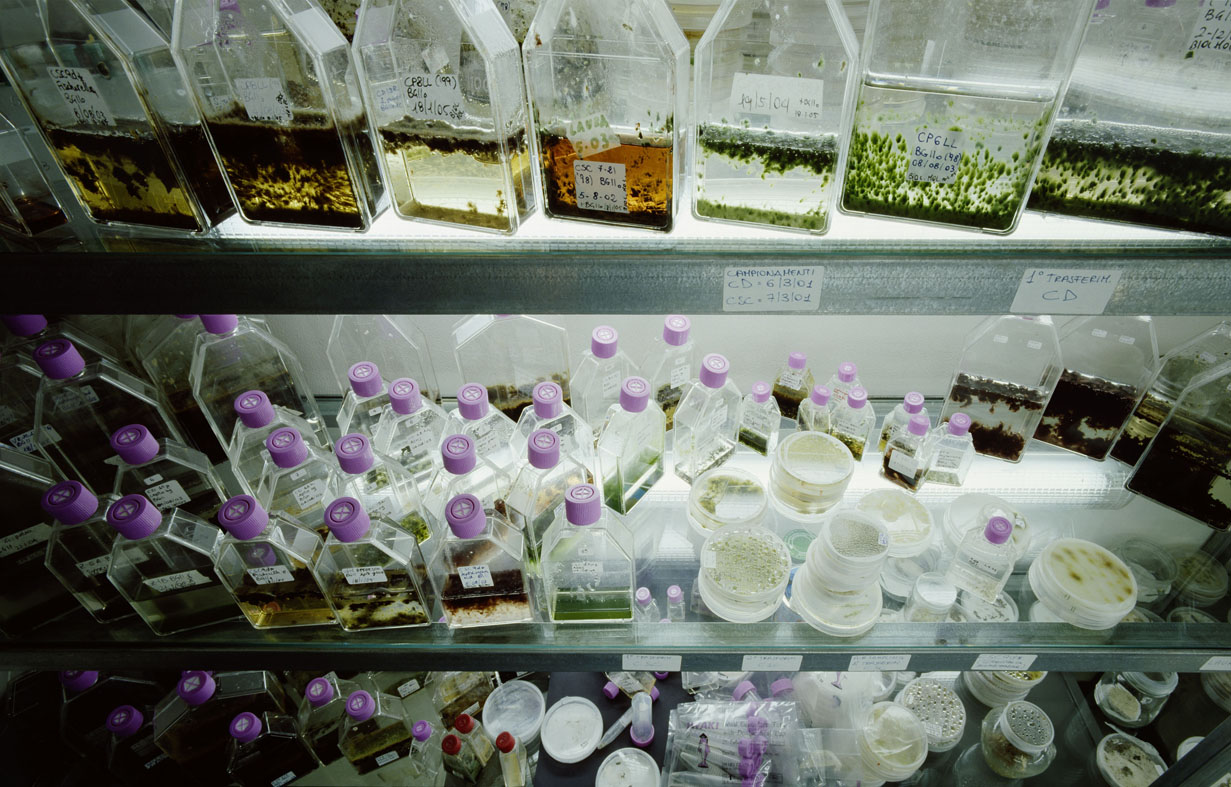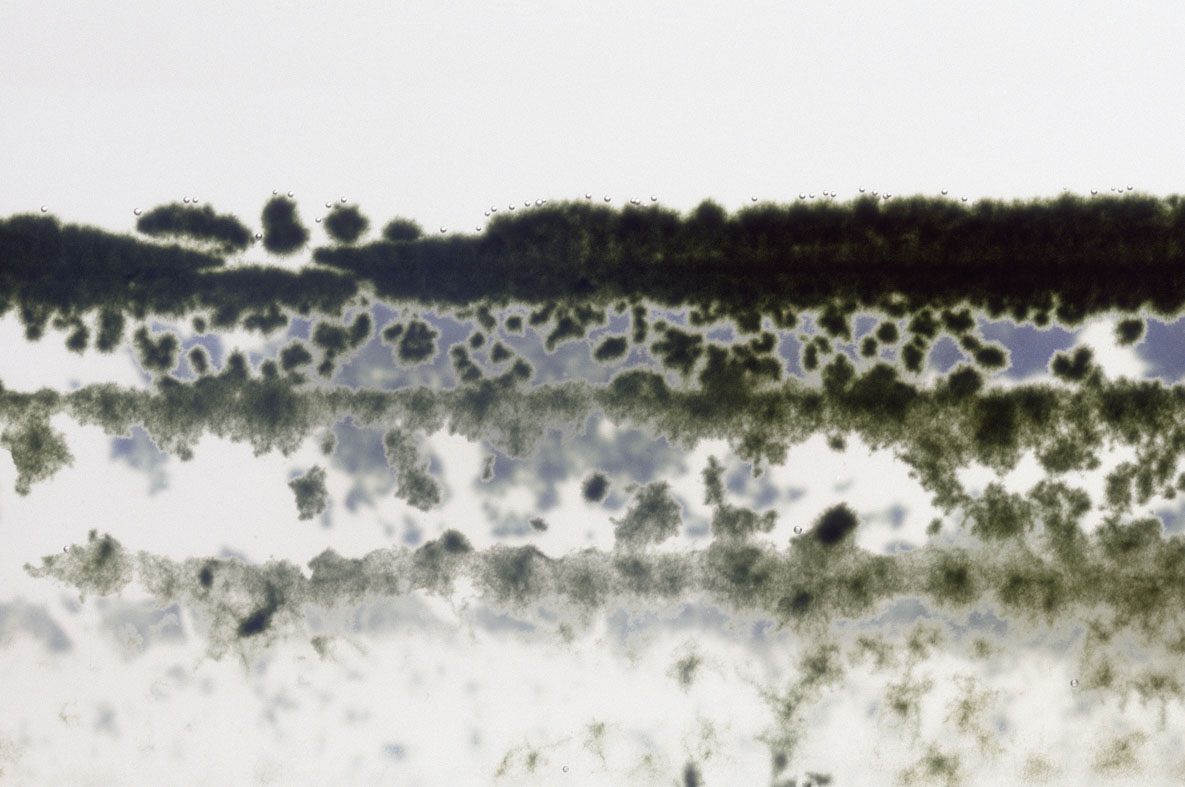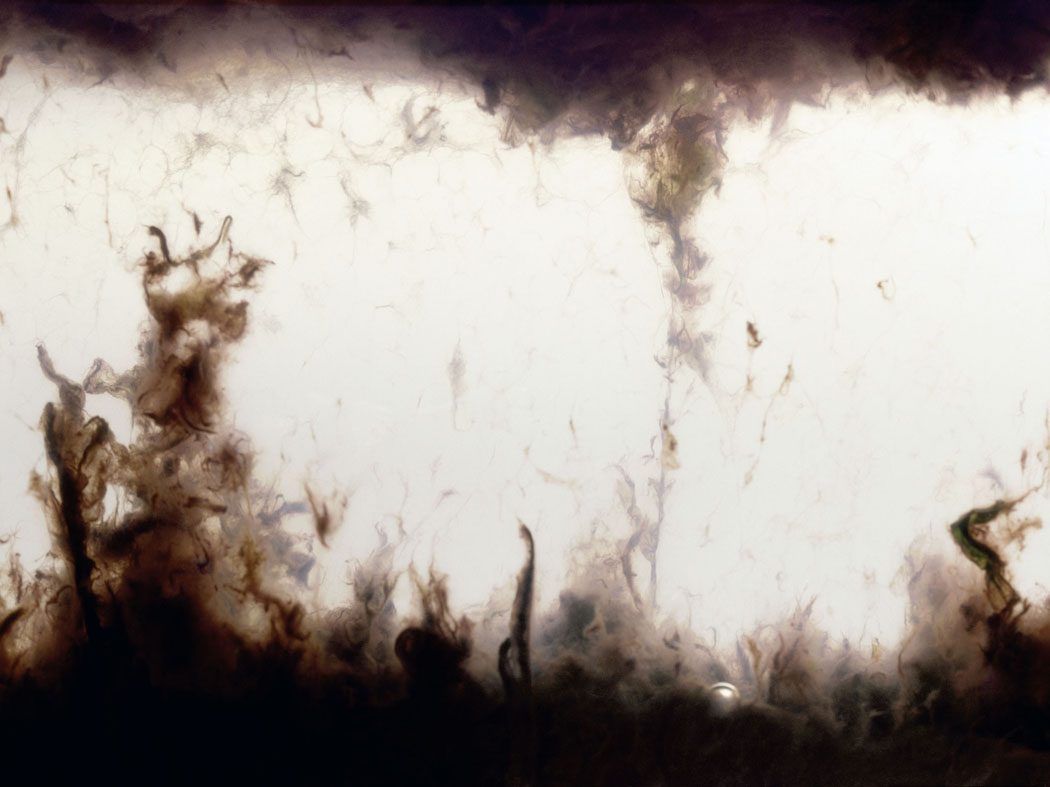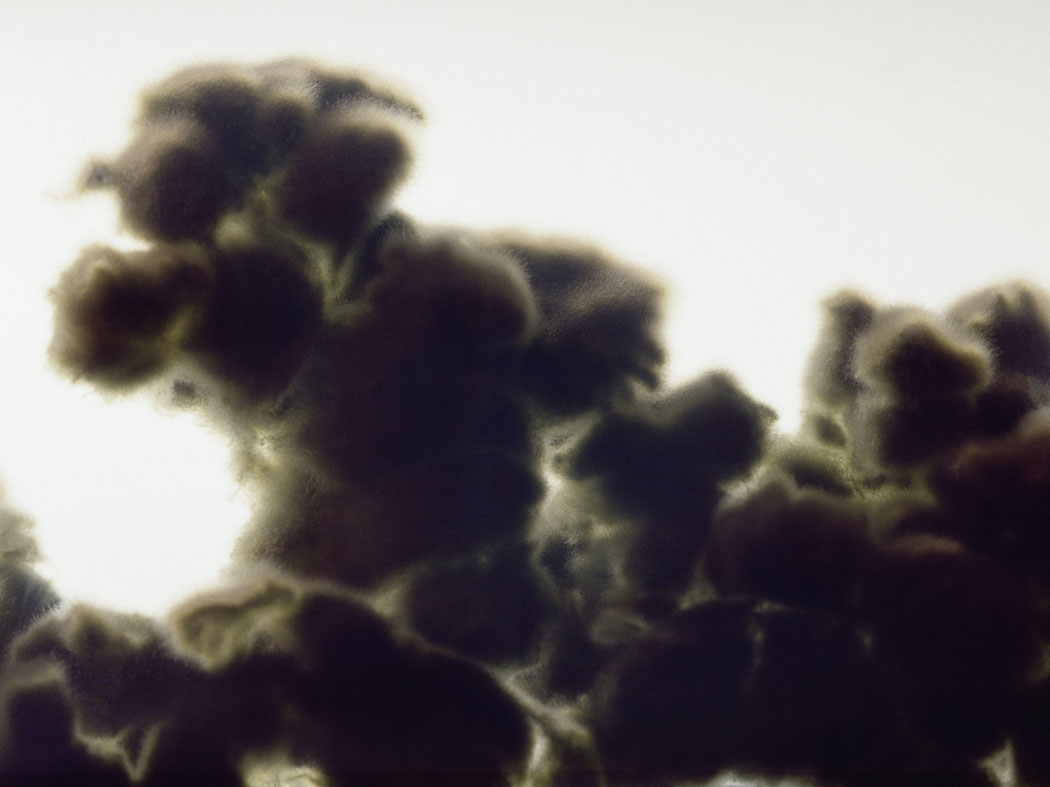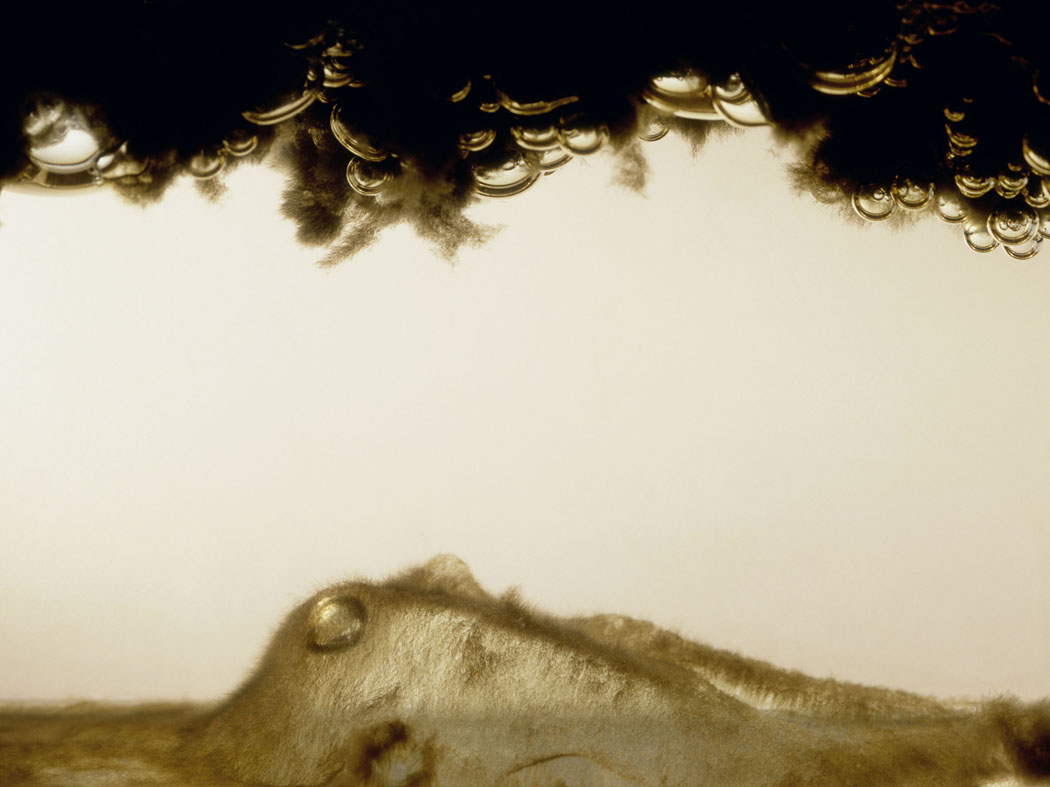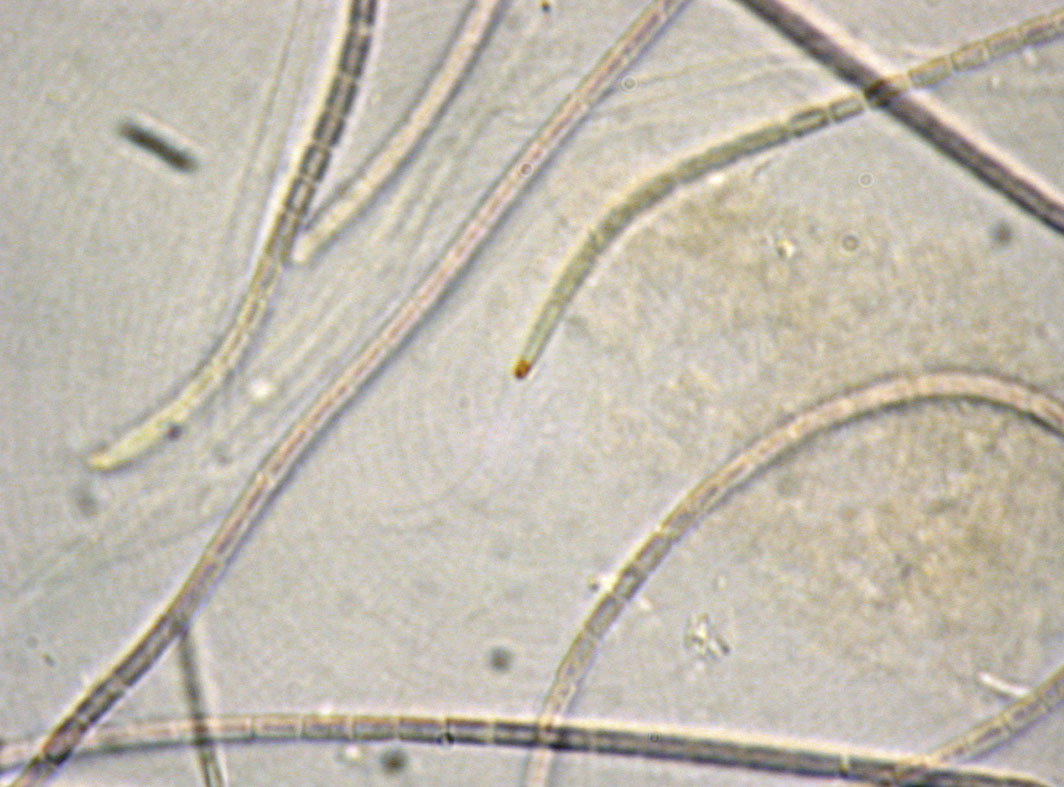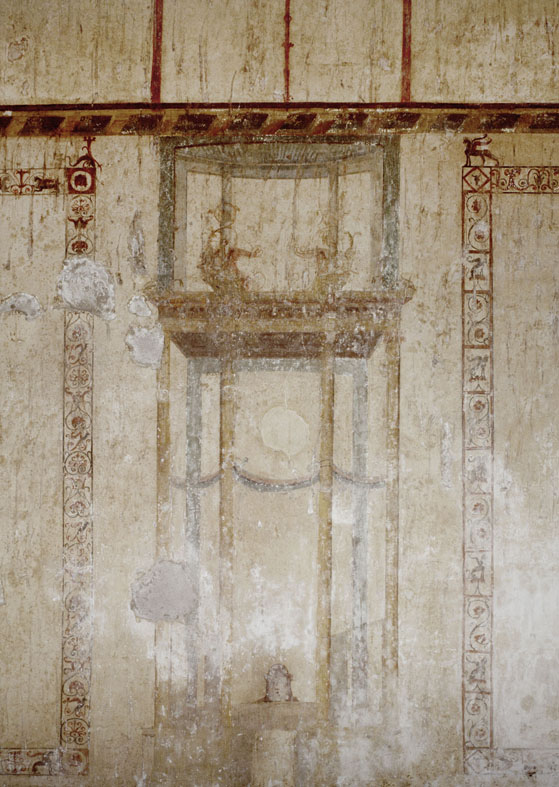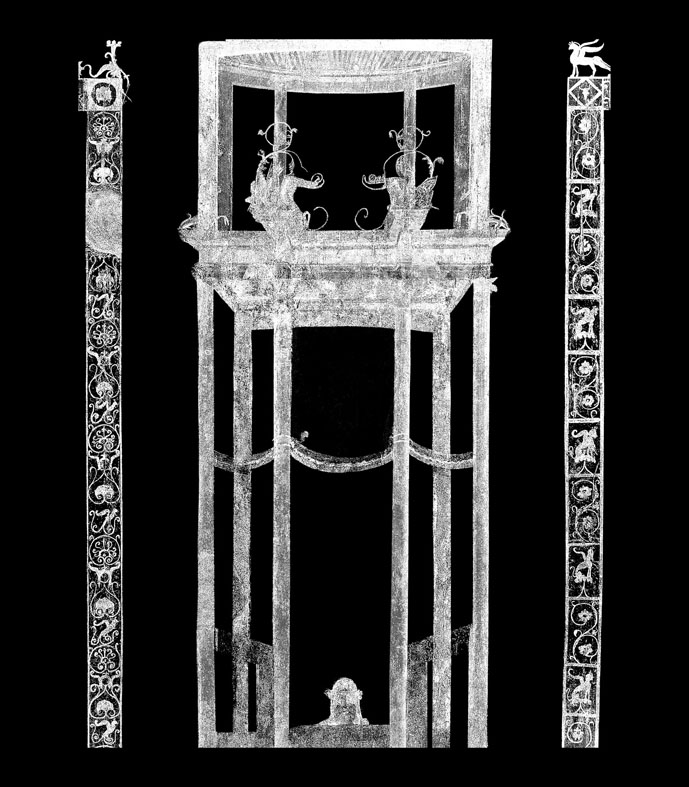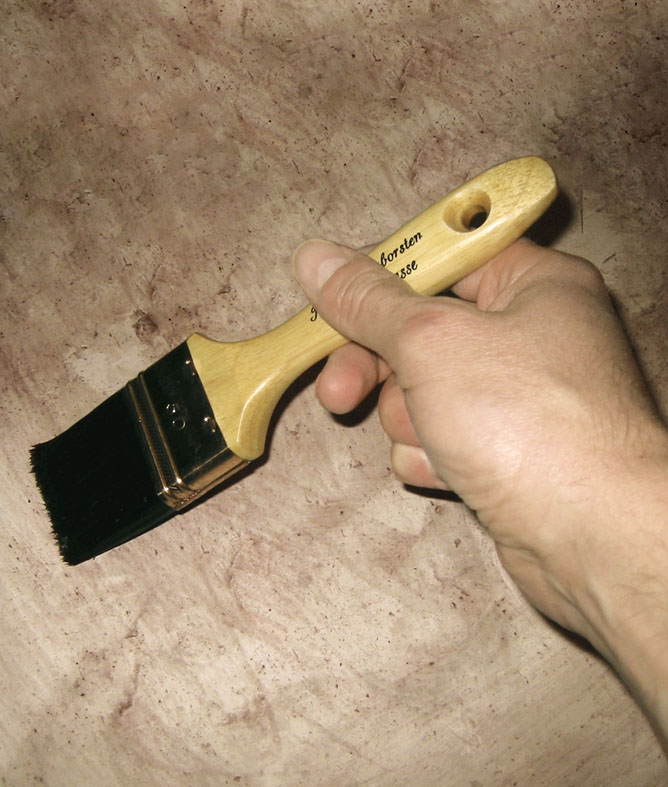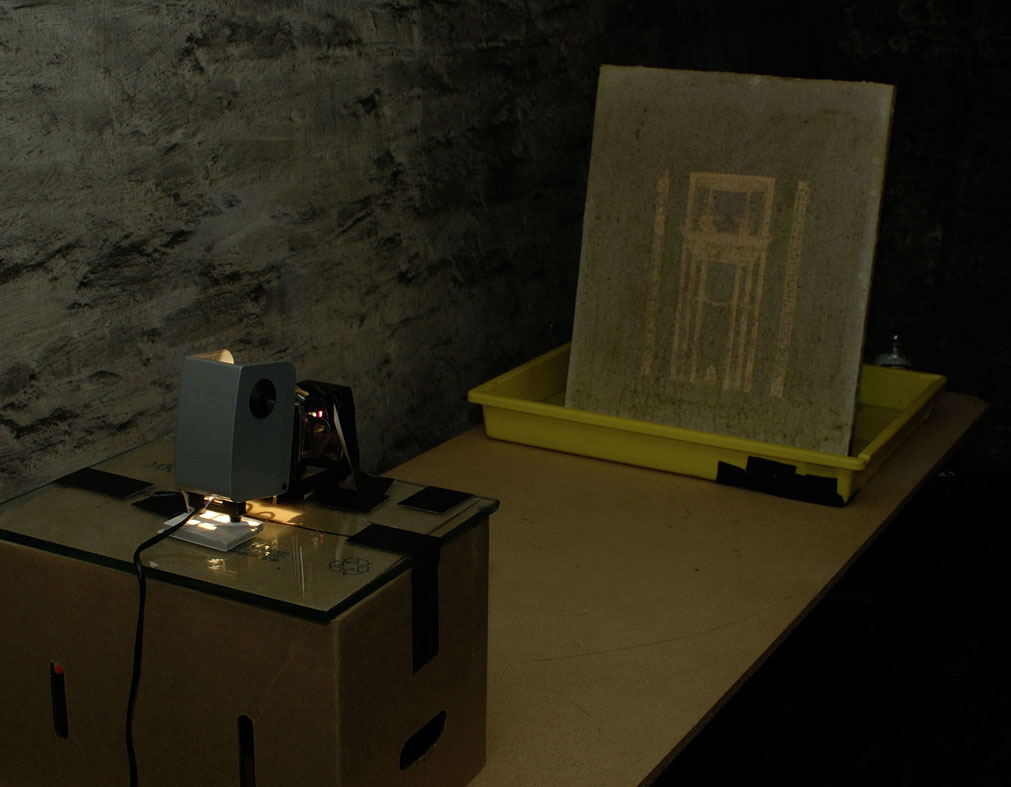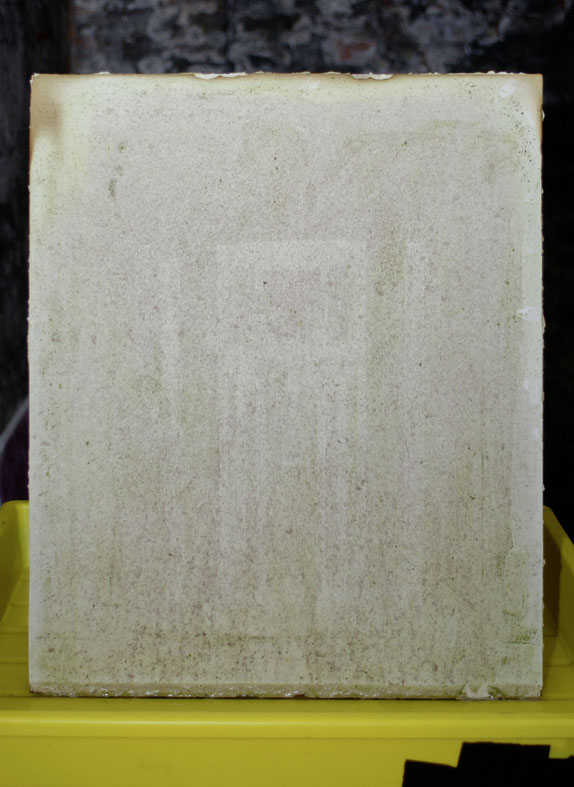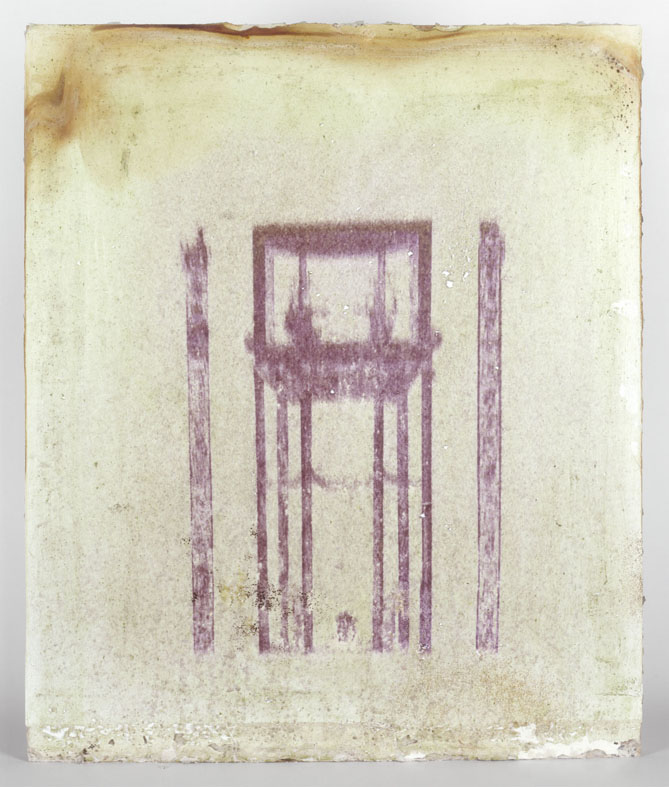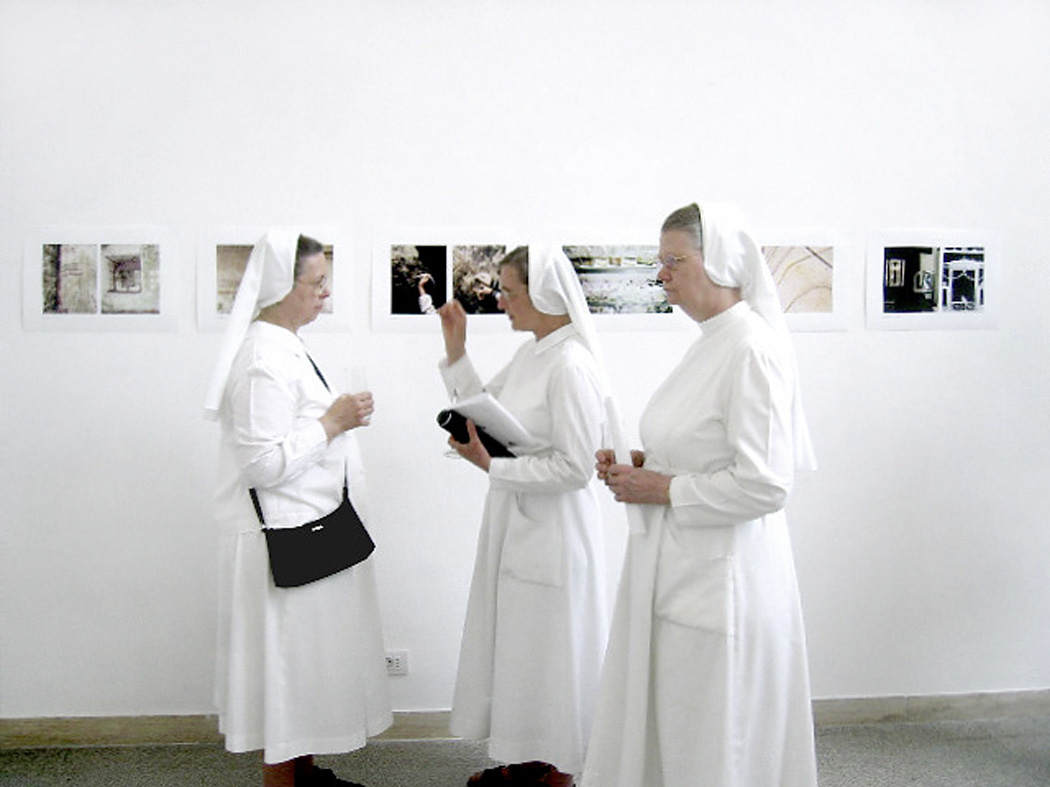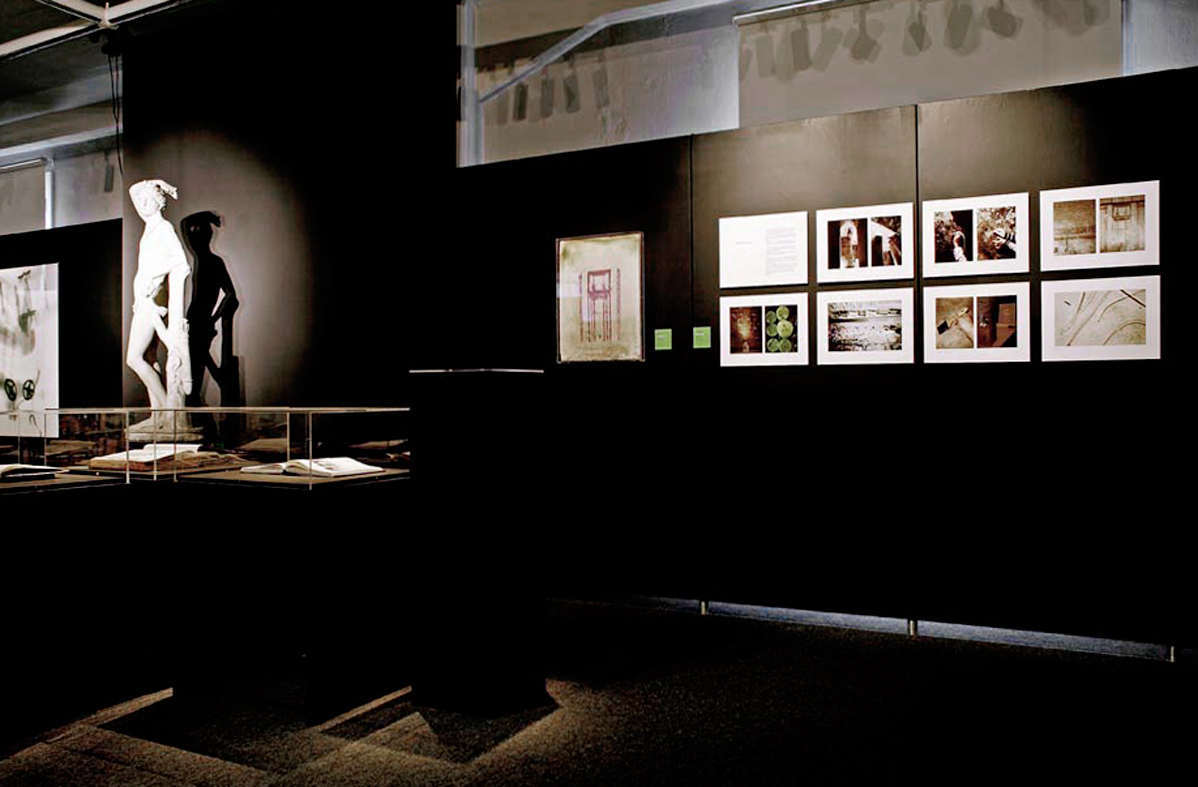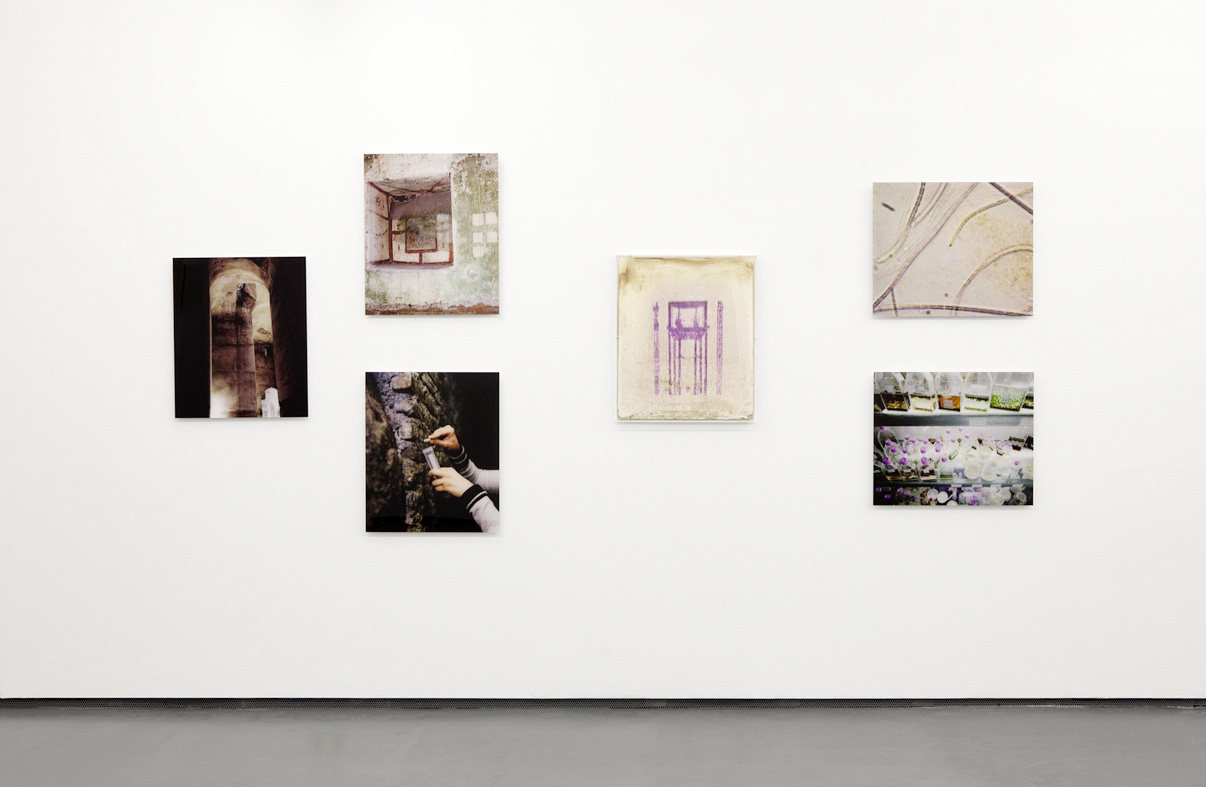 Domus Aurea was built around 64 AD by Emperor Nero but remained incomplete after his death. Buried during the reign of his successor Trajan, the underground spaces and their frescoes were only rediscovered in 1480. During recent excavation work a bacteria culture was discovered and extracted which is blamed for the destruction of the palaces's frescoes. In my work the same bacteria are applied to plasterboards and illuminated for several months with the image of an already destroyed fresco from Domus Aurea. Destructive in their original context, the bacteria grow toward the light and form a bacteria image of the fresco in the constructive process I initiated. The medium of destruction is inverted and employed at a different location to create a new image world.

Inkjet pigment print on Hahnemühle Photo Rag
Unique, bacteria on plaster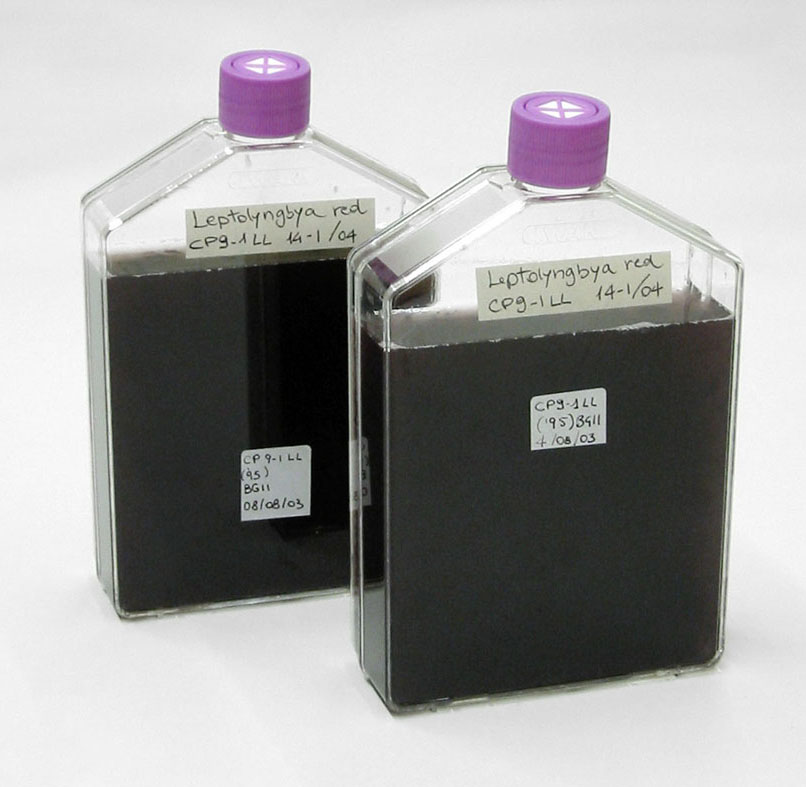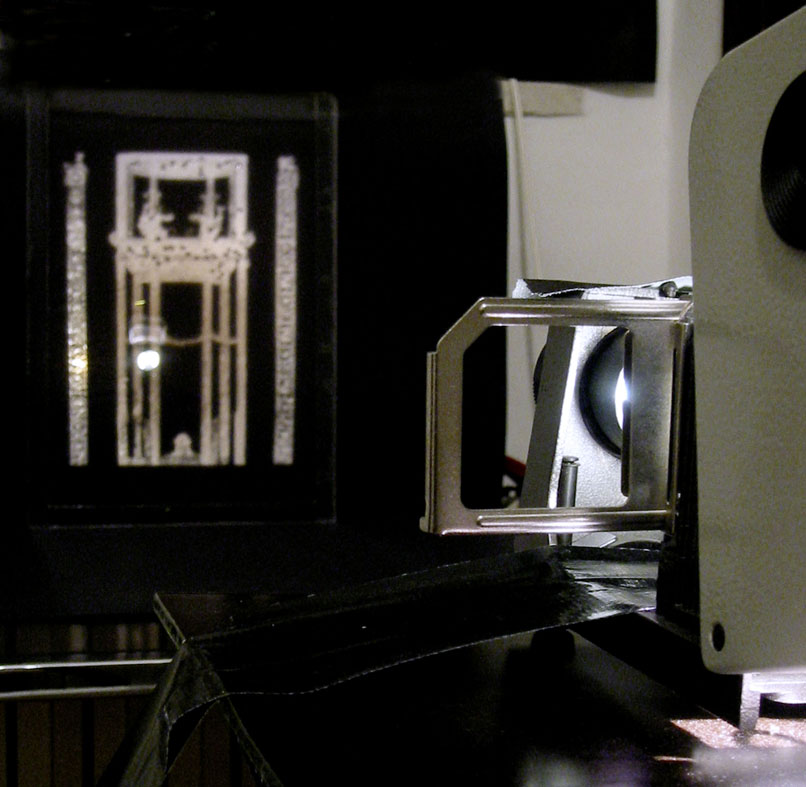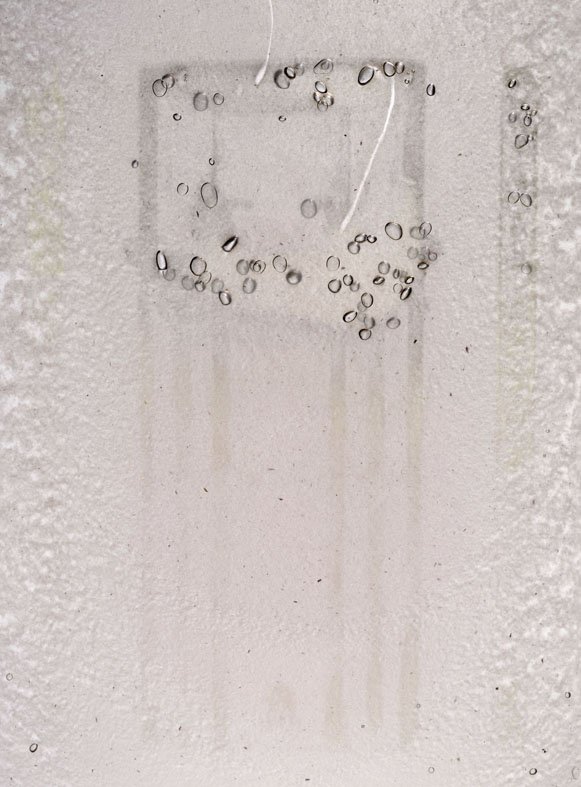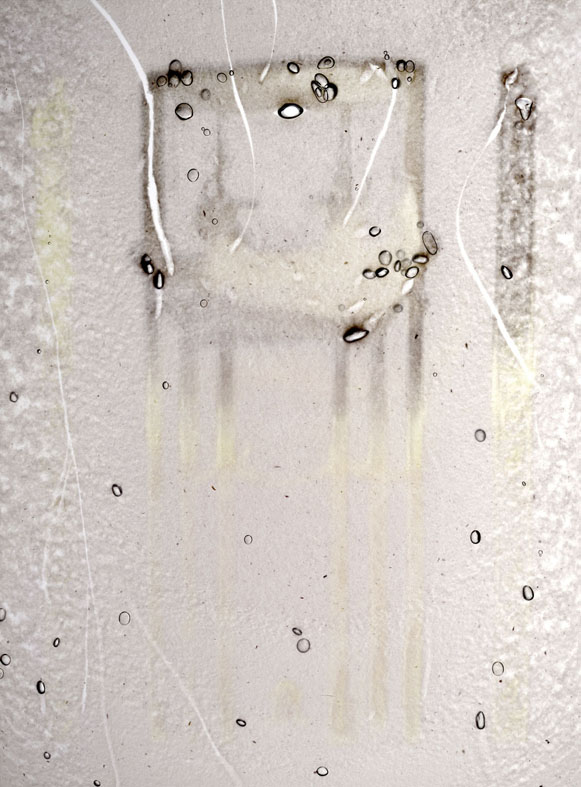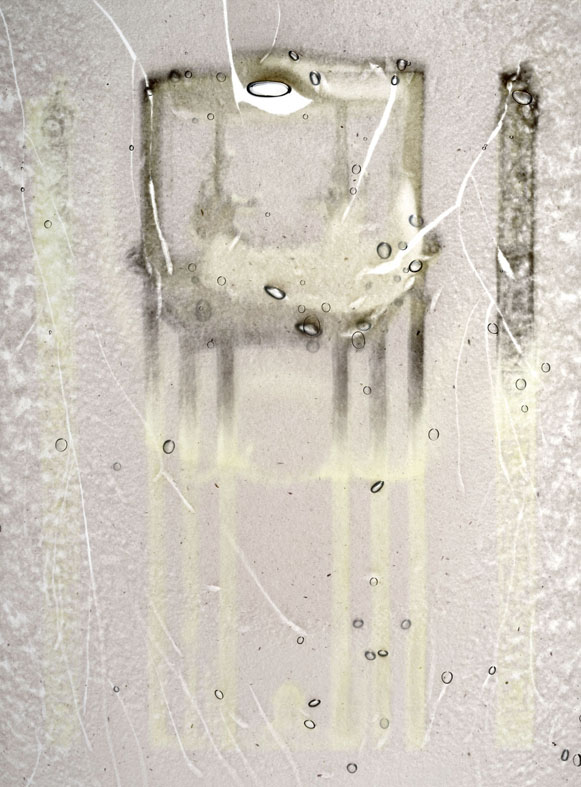 Die Domus Aurea, um 64 n. Chr. von Kaiser Nero in Rom erbaut, blieb nach dessen Tod unvollendet. Von seinem Nachfolger Trajan zugeschüttet, wurden die unterirdischen Räume und deren Ausmalungen erst ab 1480 wieder entdeckt. Bei den aktuellen Ausgrabungen der Domus Aurea wurde eine Bakterienkultur entdeckt und extrahiert, die für die Zerstörung der Fresken des Palastes verantwortlich ist. In meiner Arbeit werden die gleichen Bakterien auf Gipsplatten aufgebracht und über mehrere Monate hinweg mit dem Bild eines bereits zerstörten Freskos der Domus Aurea beleuchtet. Durch die zum Licht hin wachsenden Bakterien, die an den Originalschauplätzen zerstörend wirken, entsteht nun durch einen von mir eingeleiteten konstruktiven Prozess ein Bakterienabbild des Freskos. Das Medium der Zerstörung wird umgekehrt und an einem anderen Ort für das Entstehen einer neuen Bildwelt eingesetzt.
---