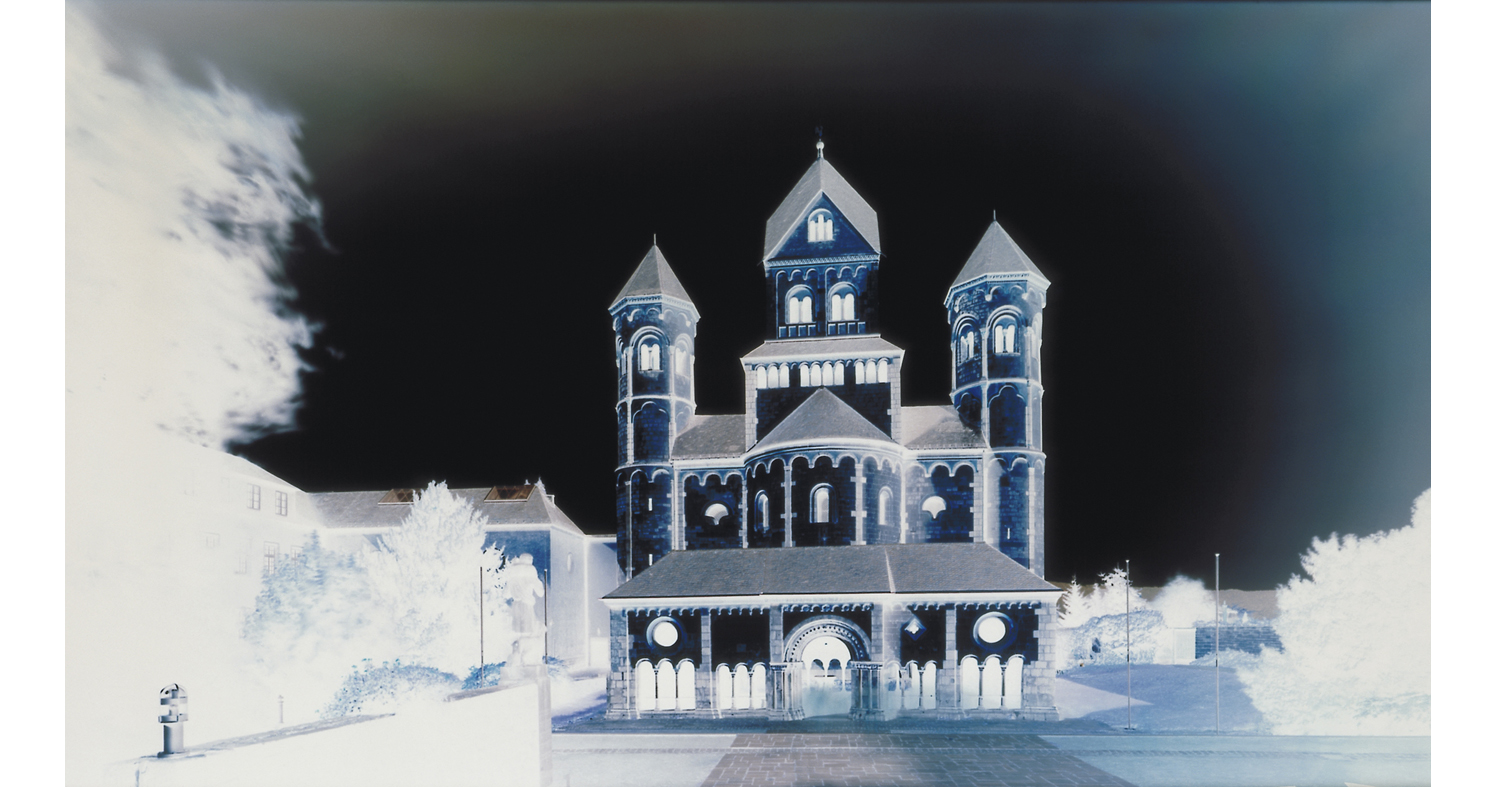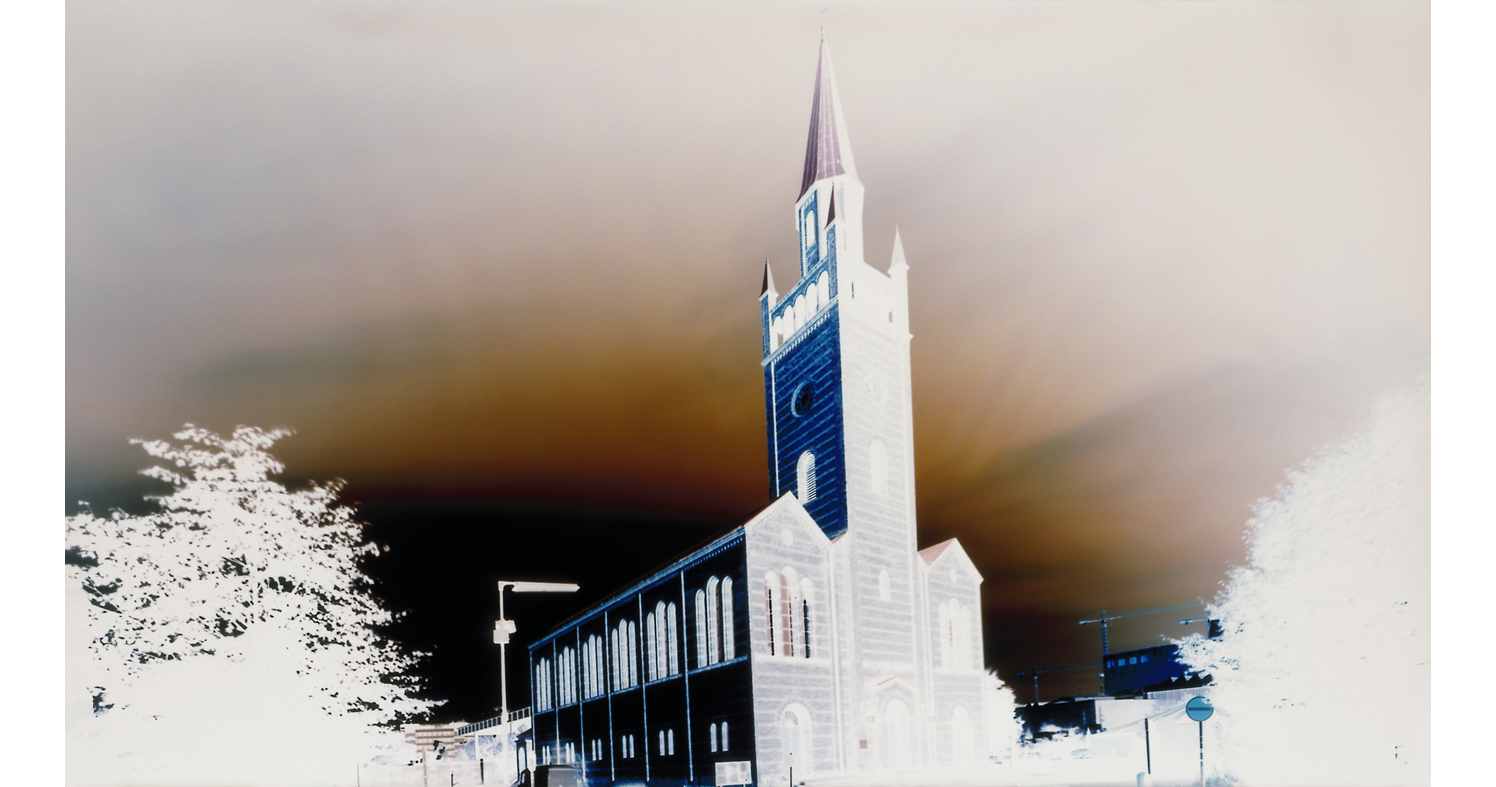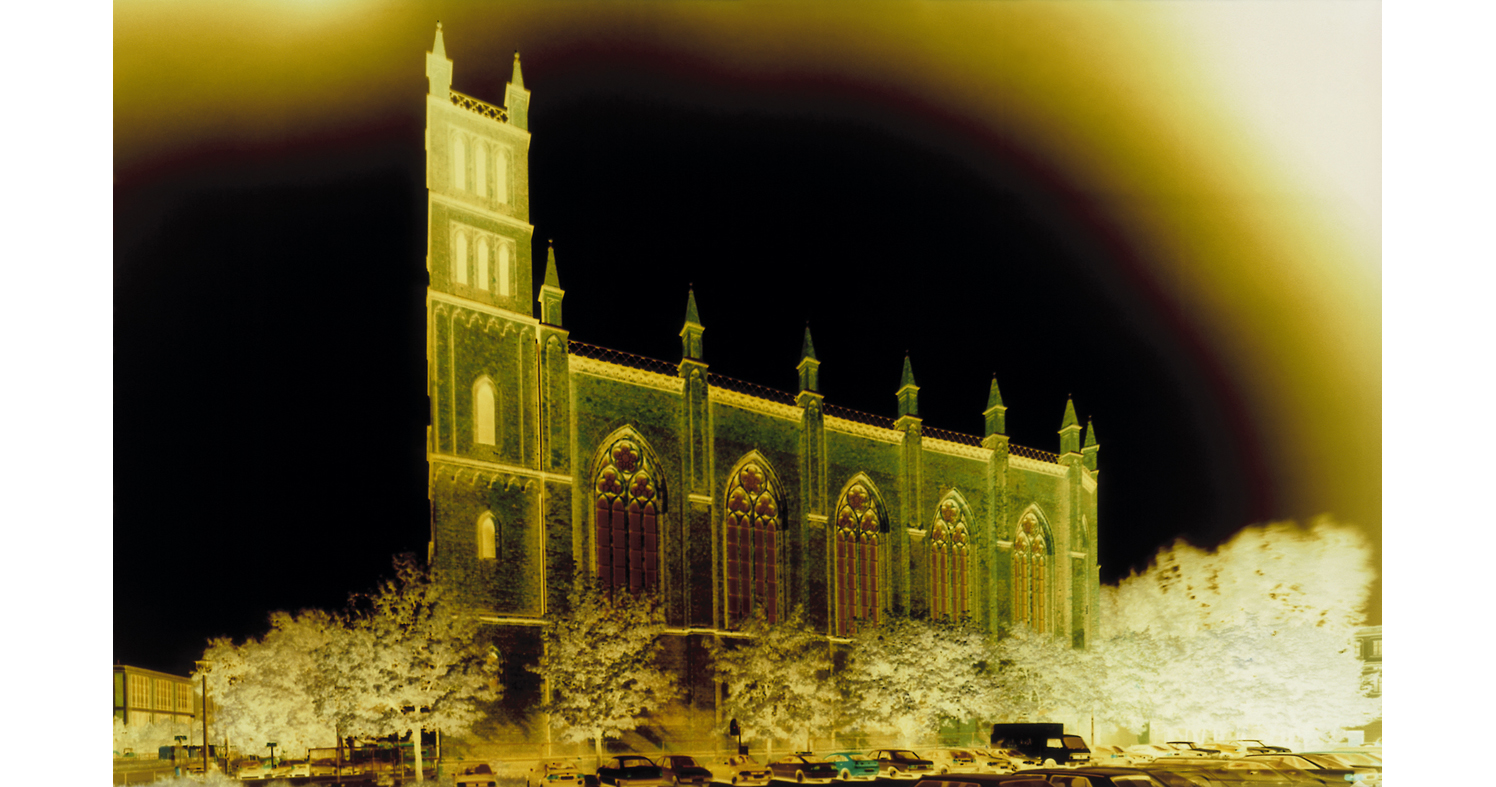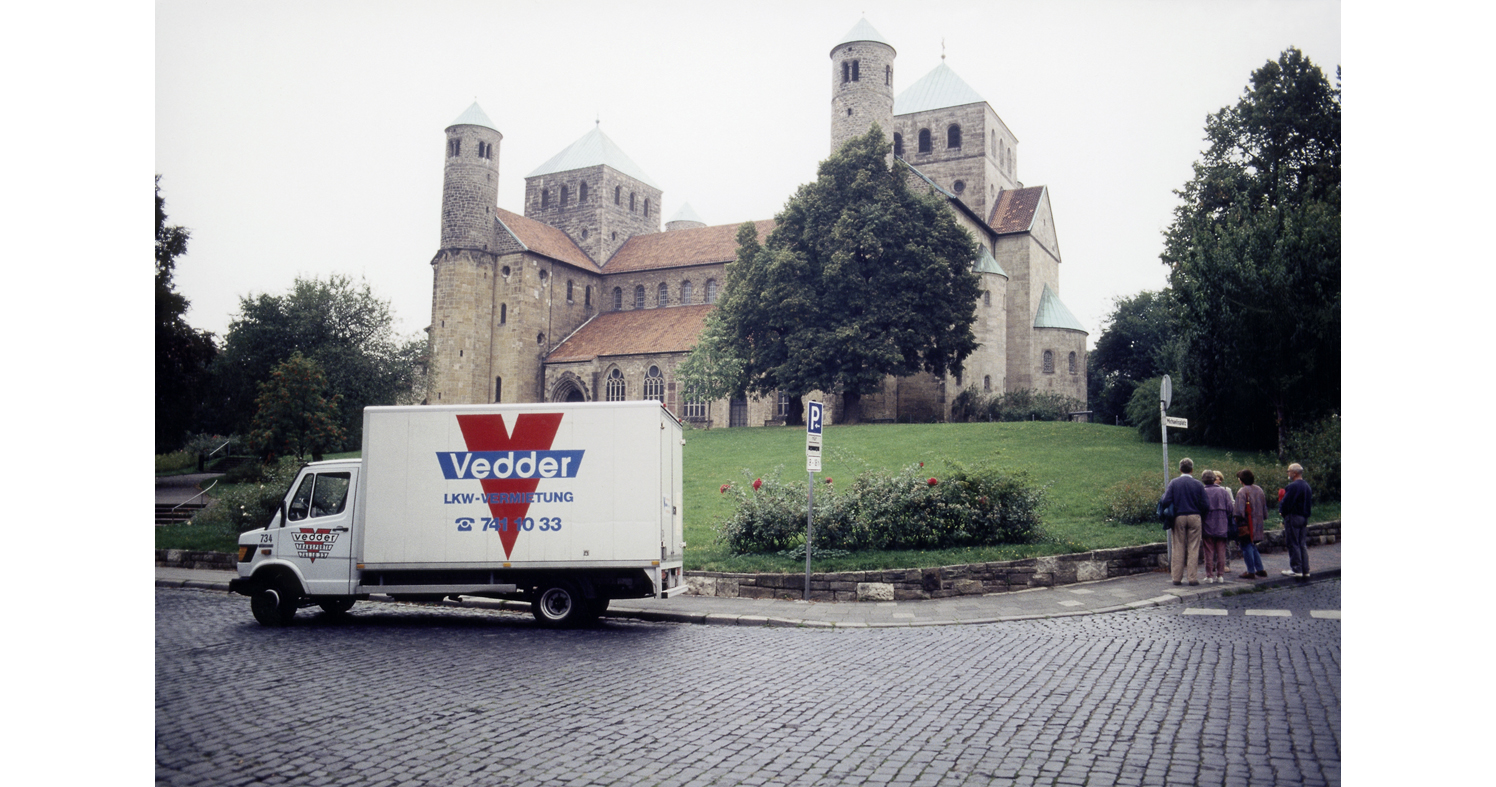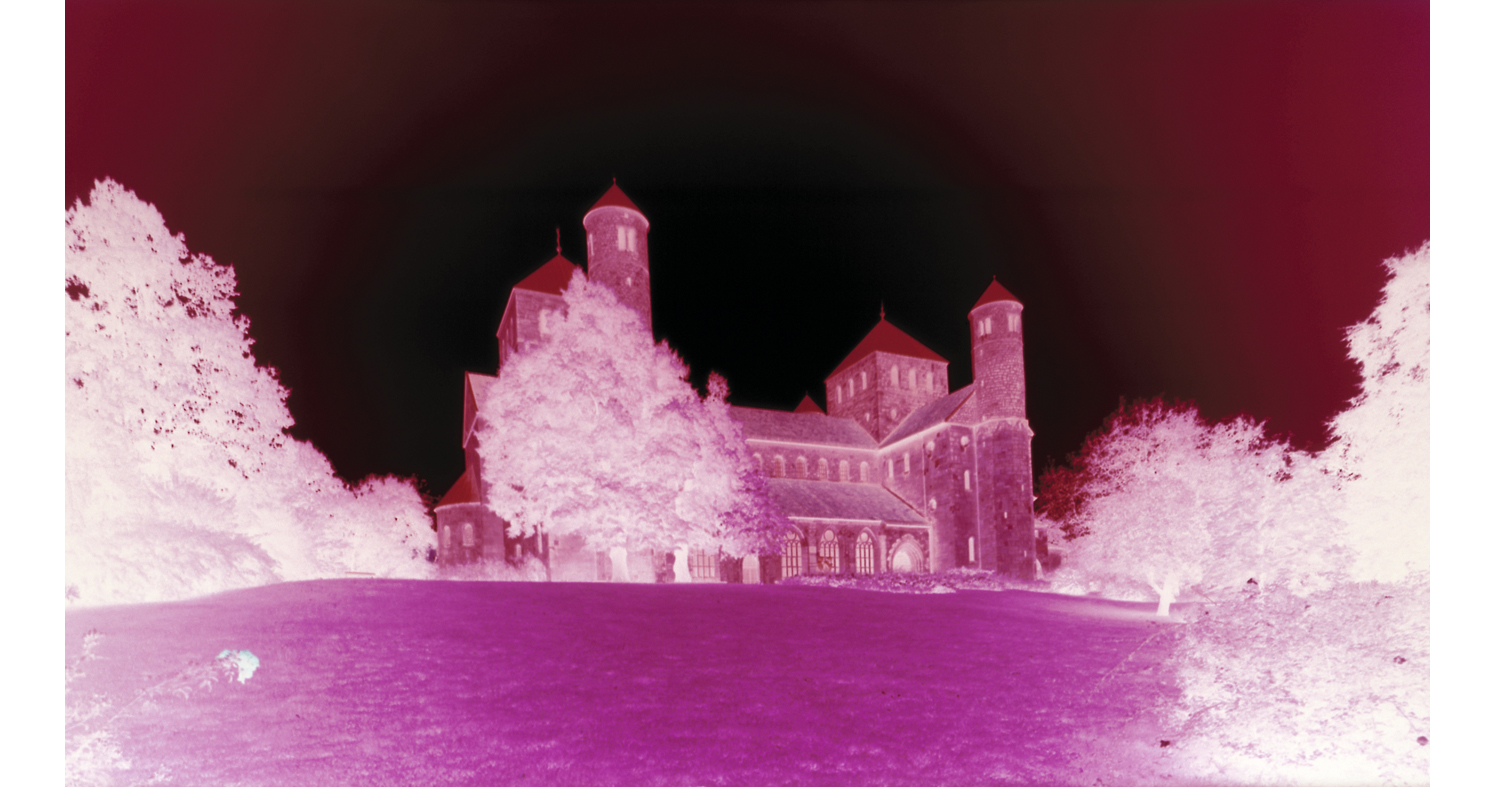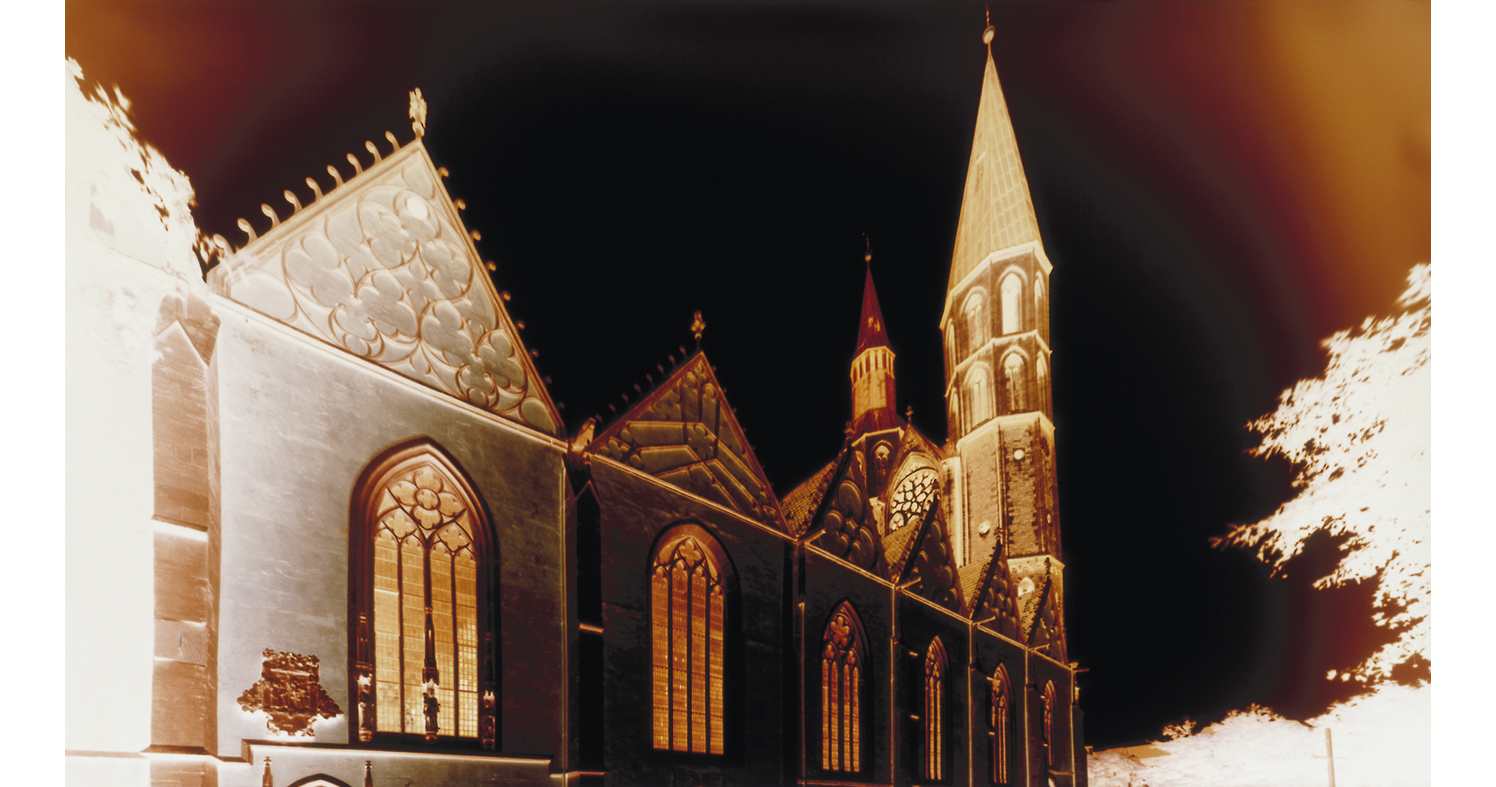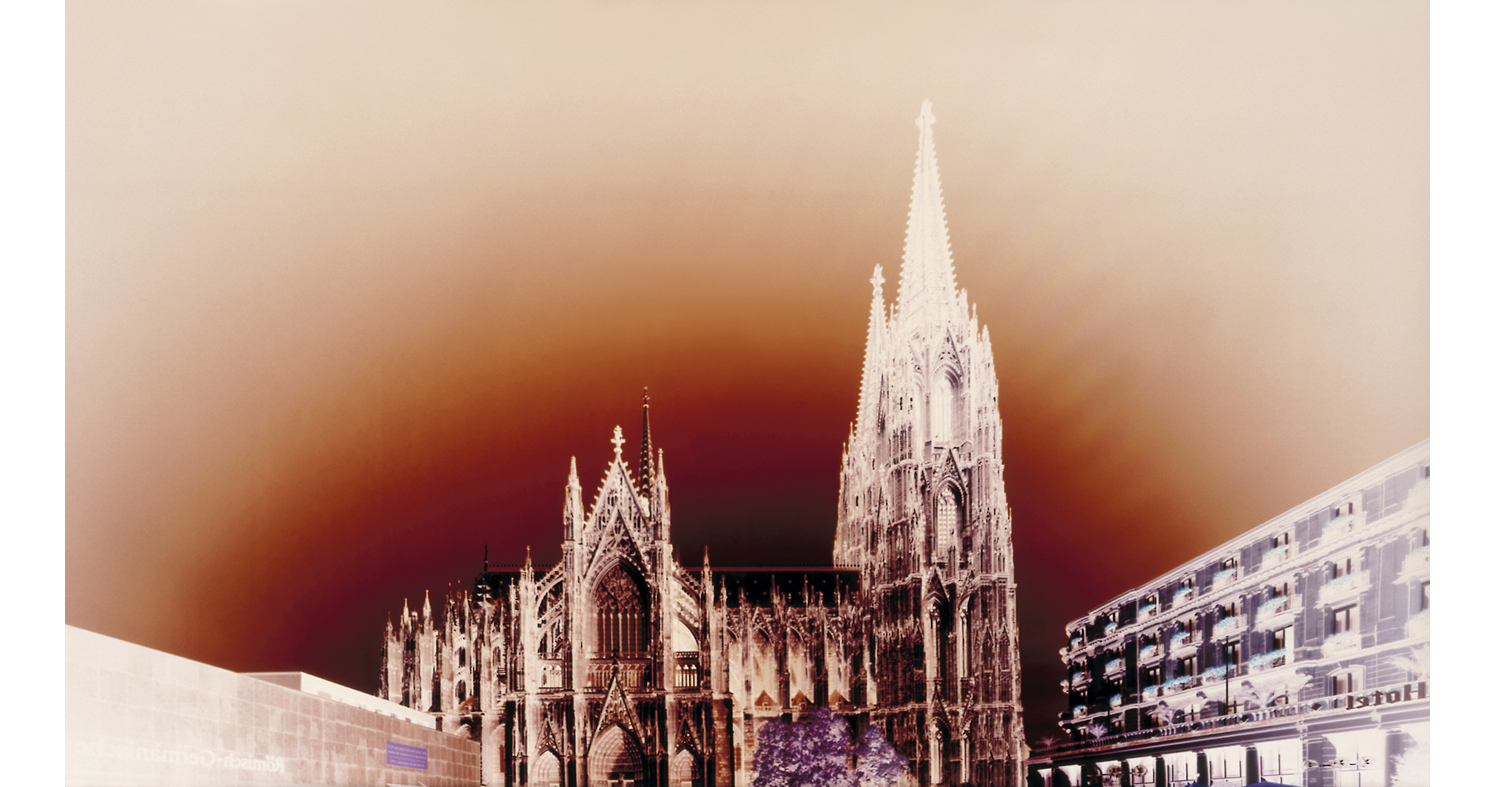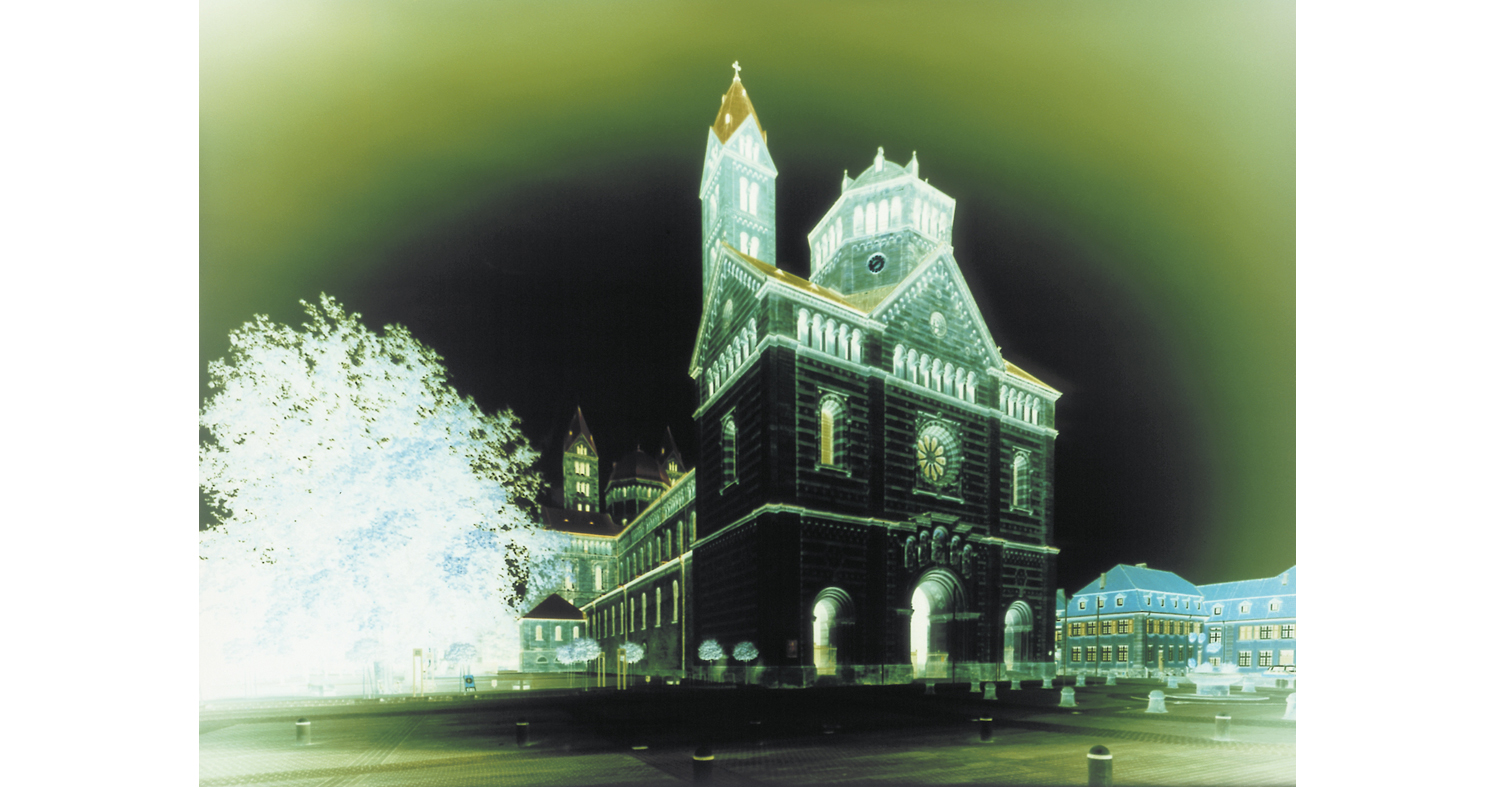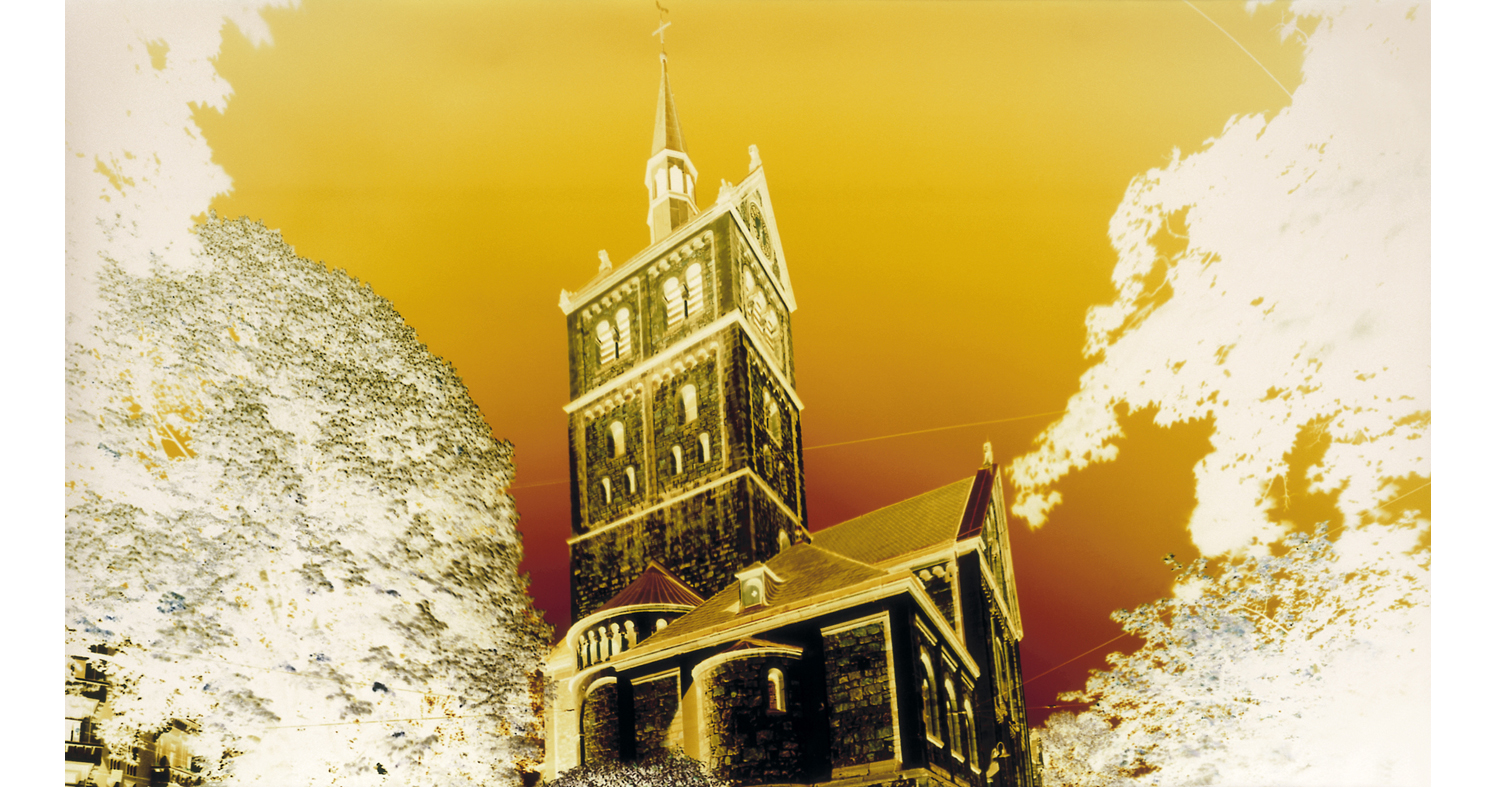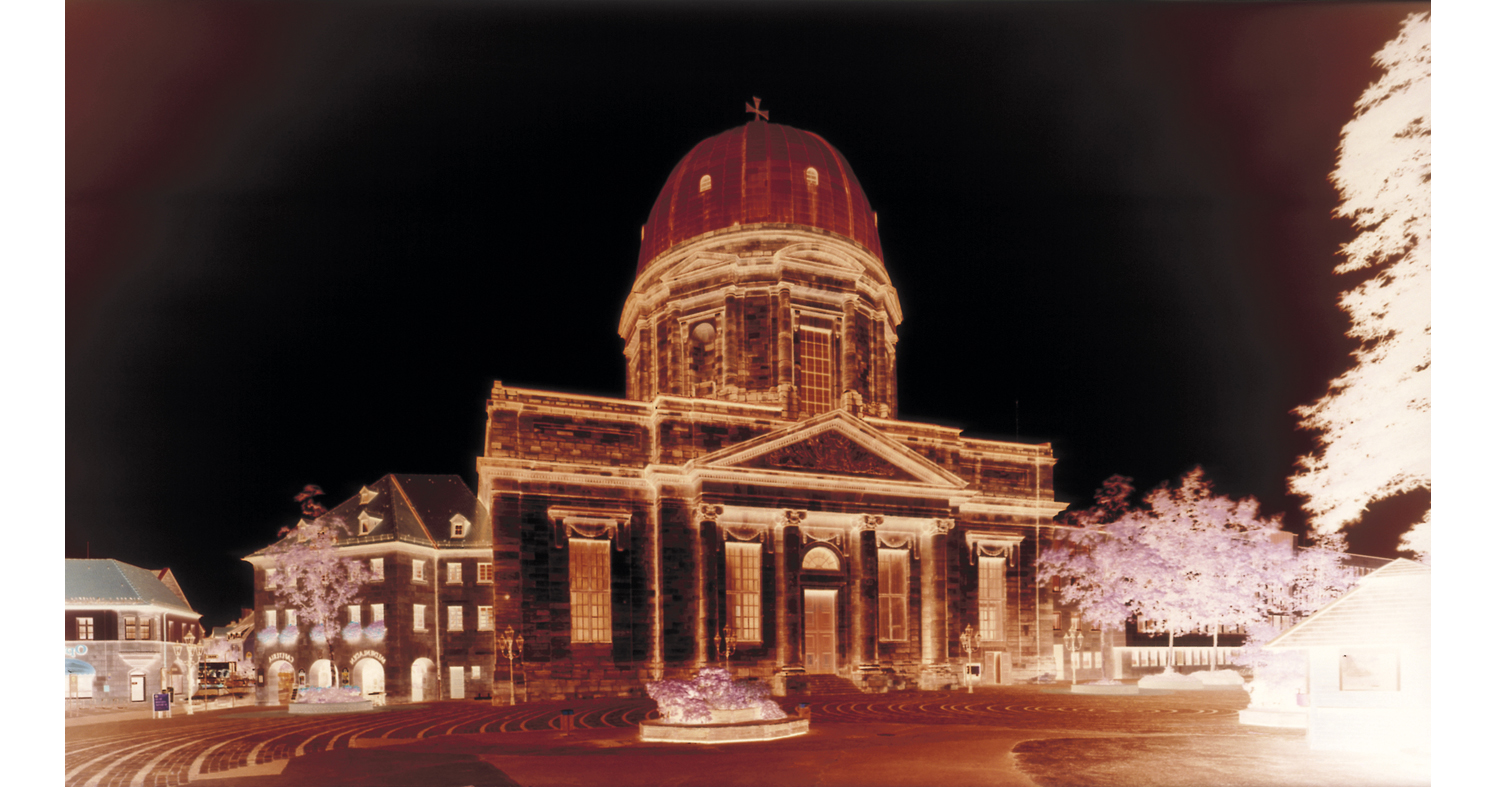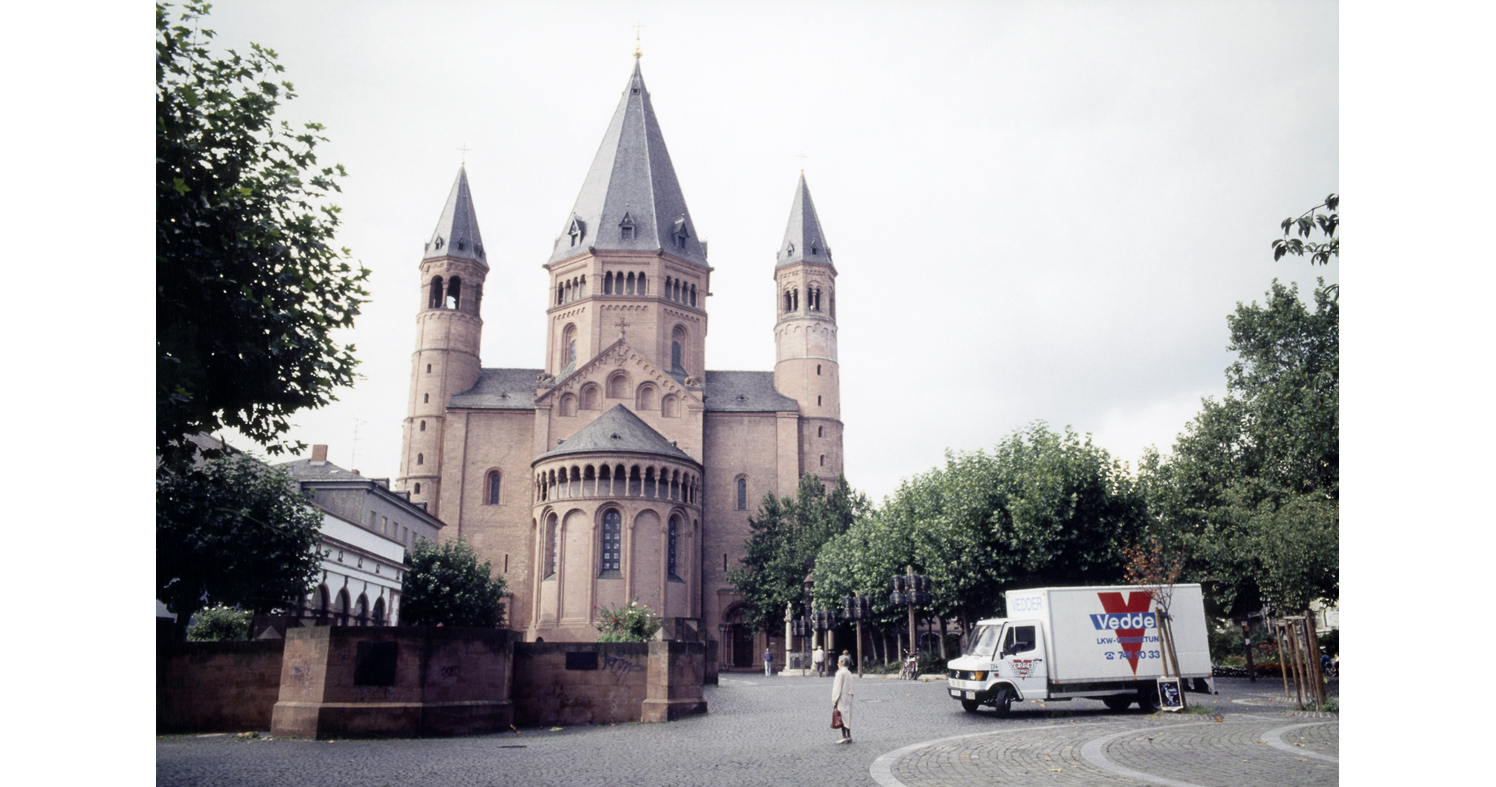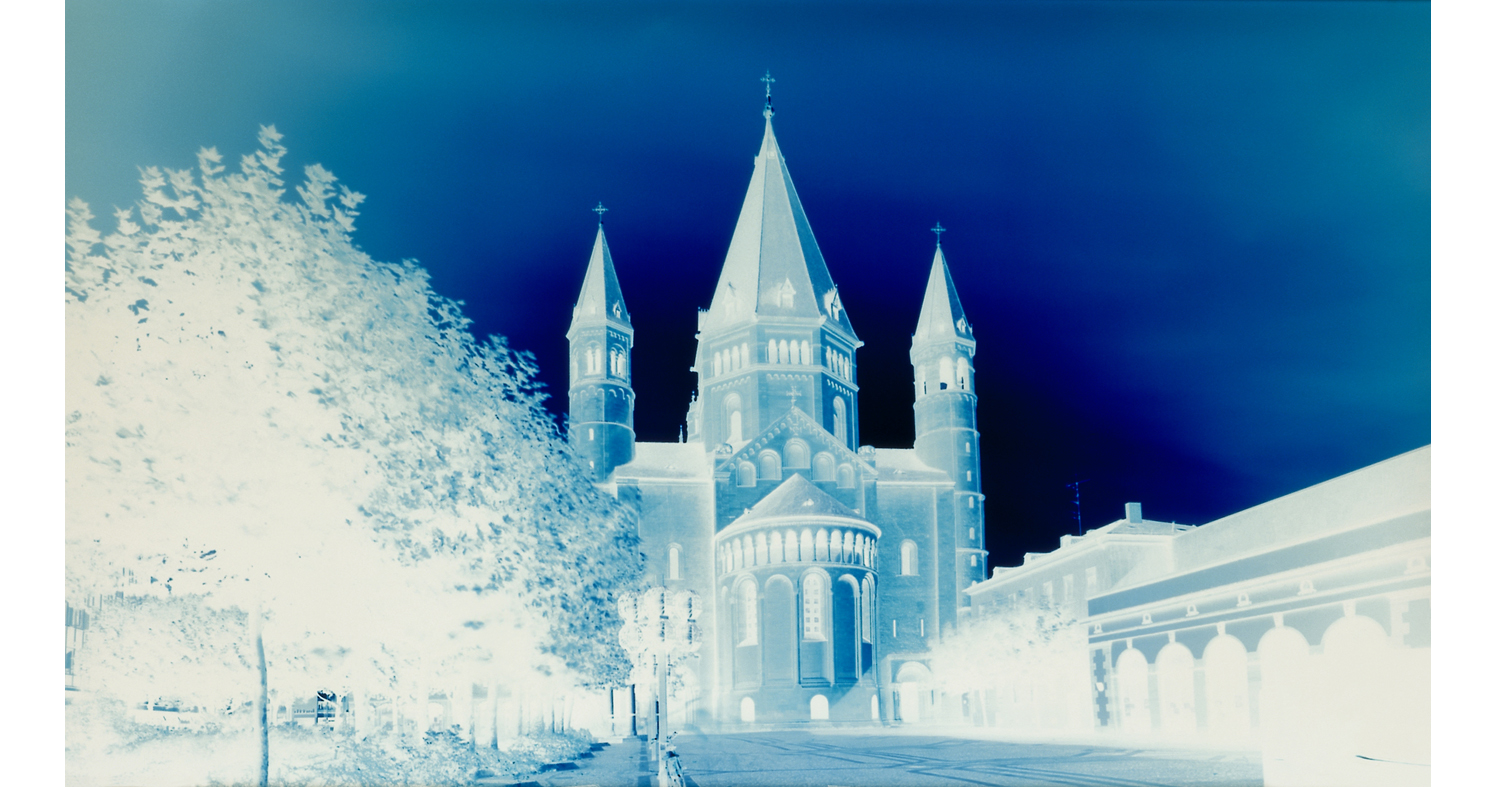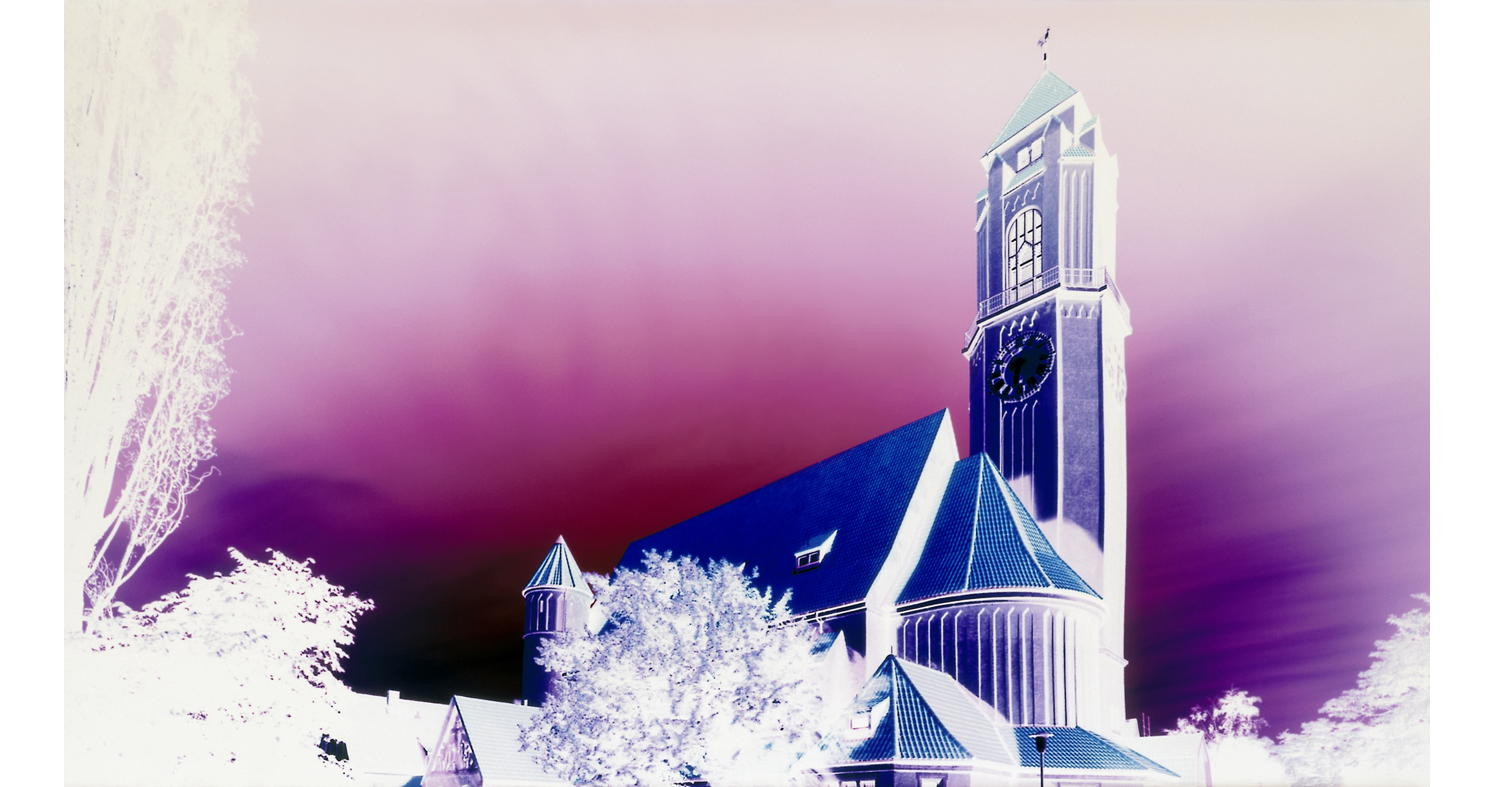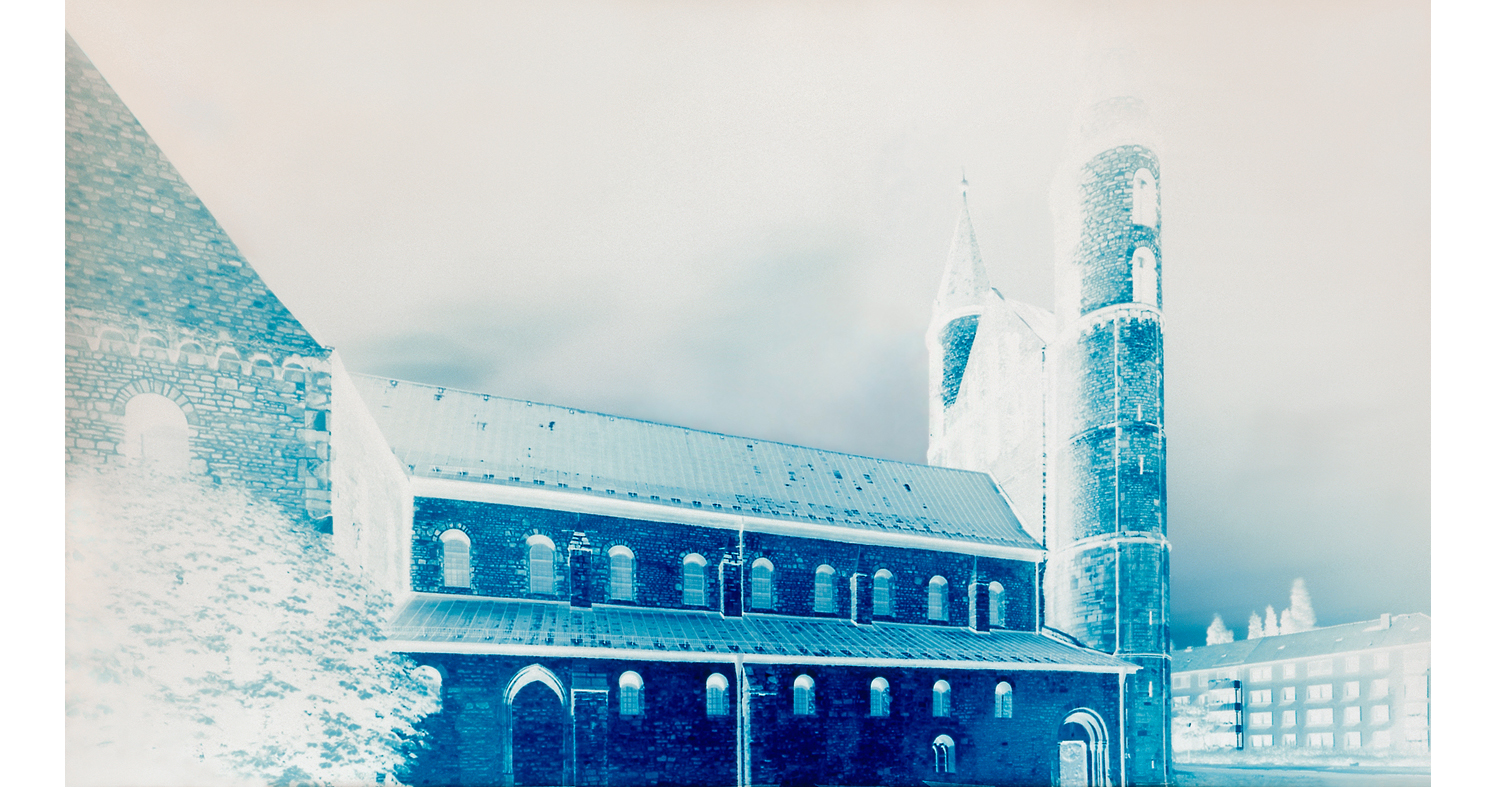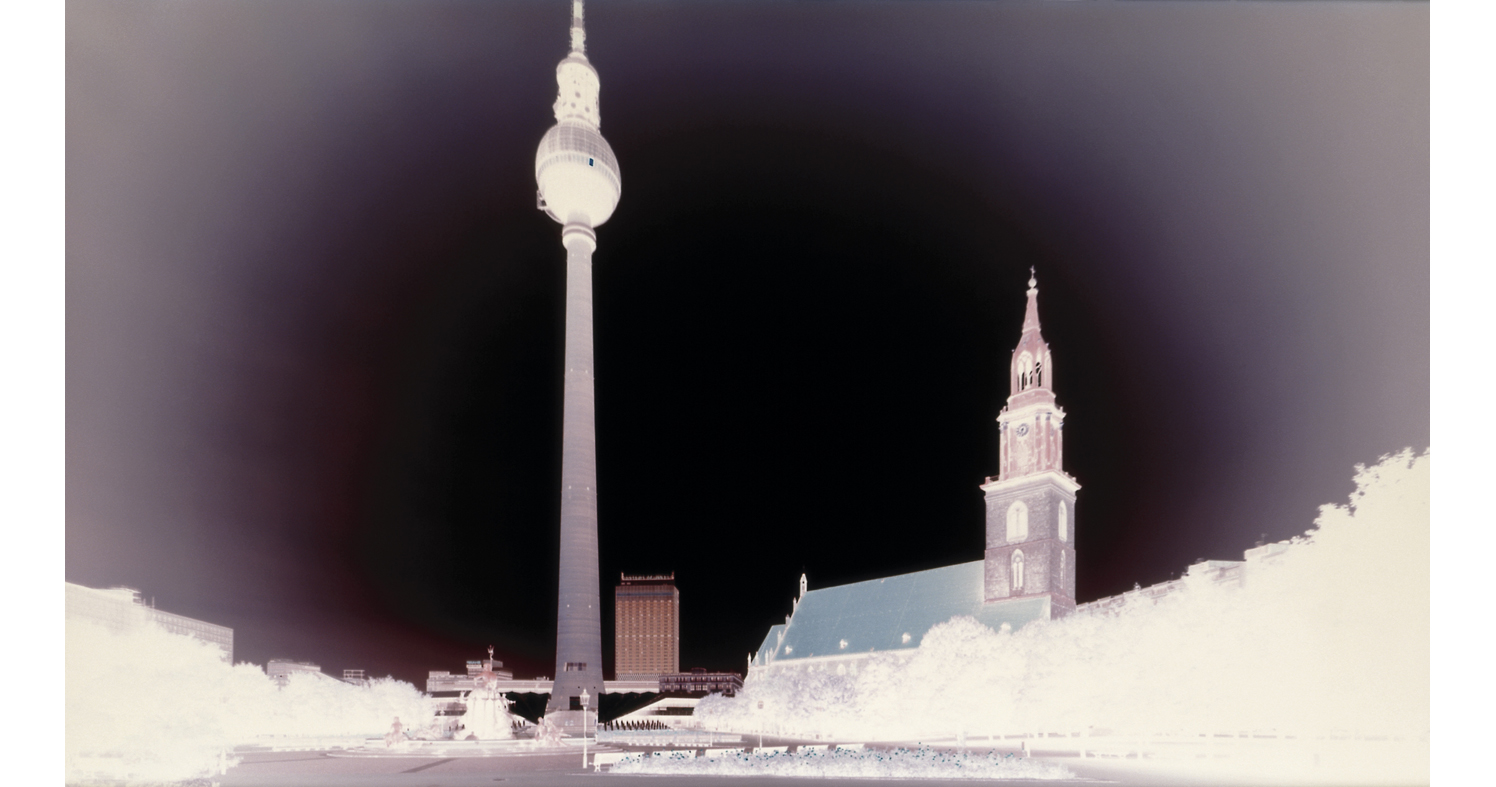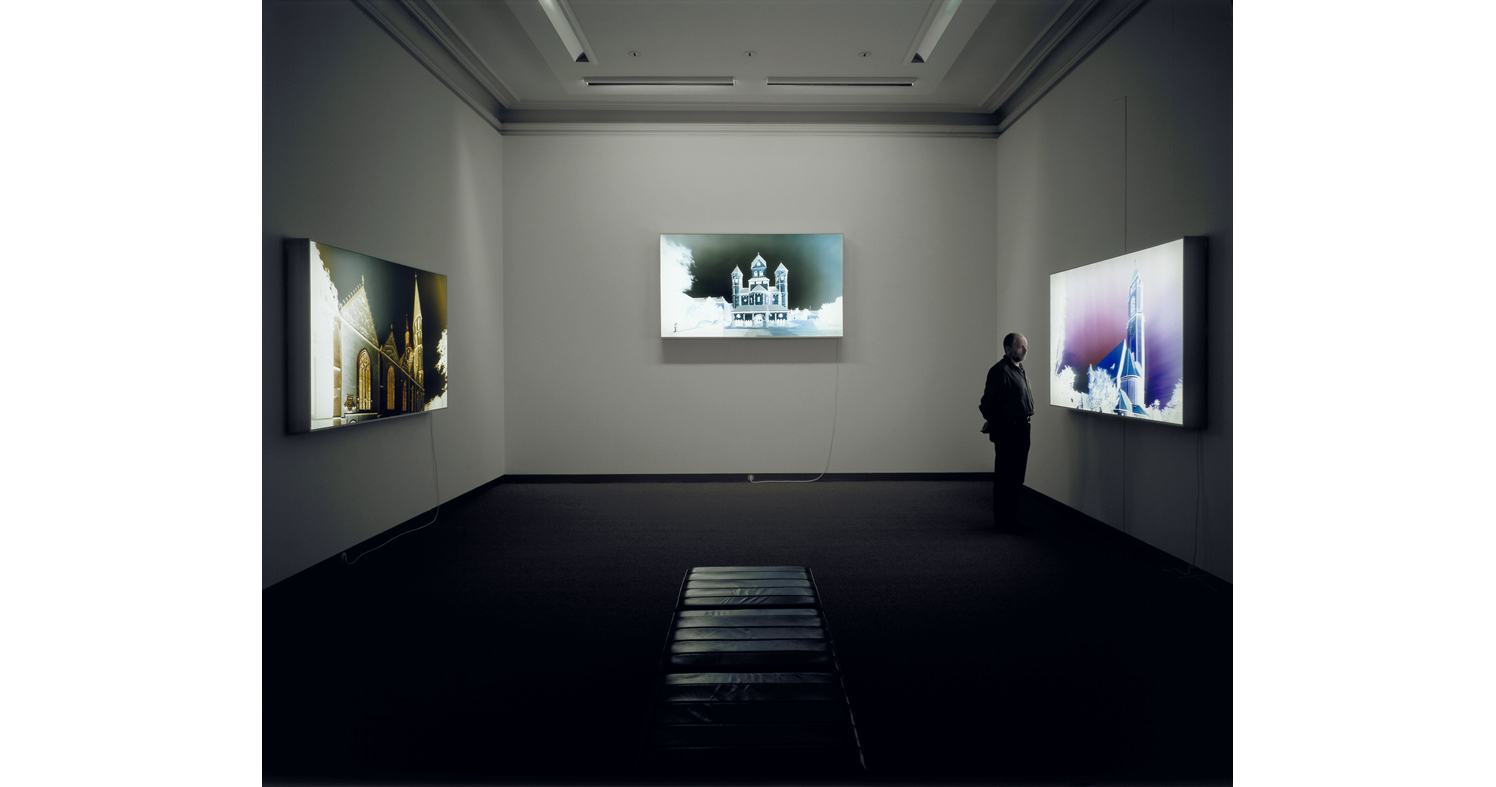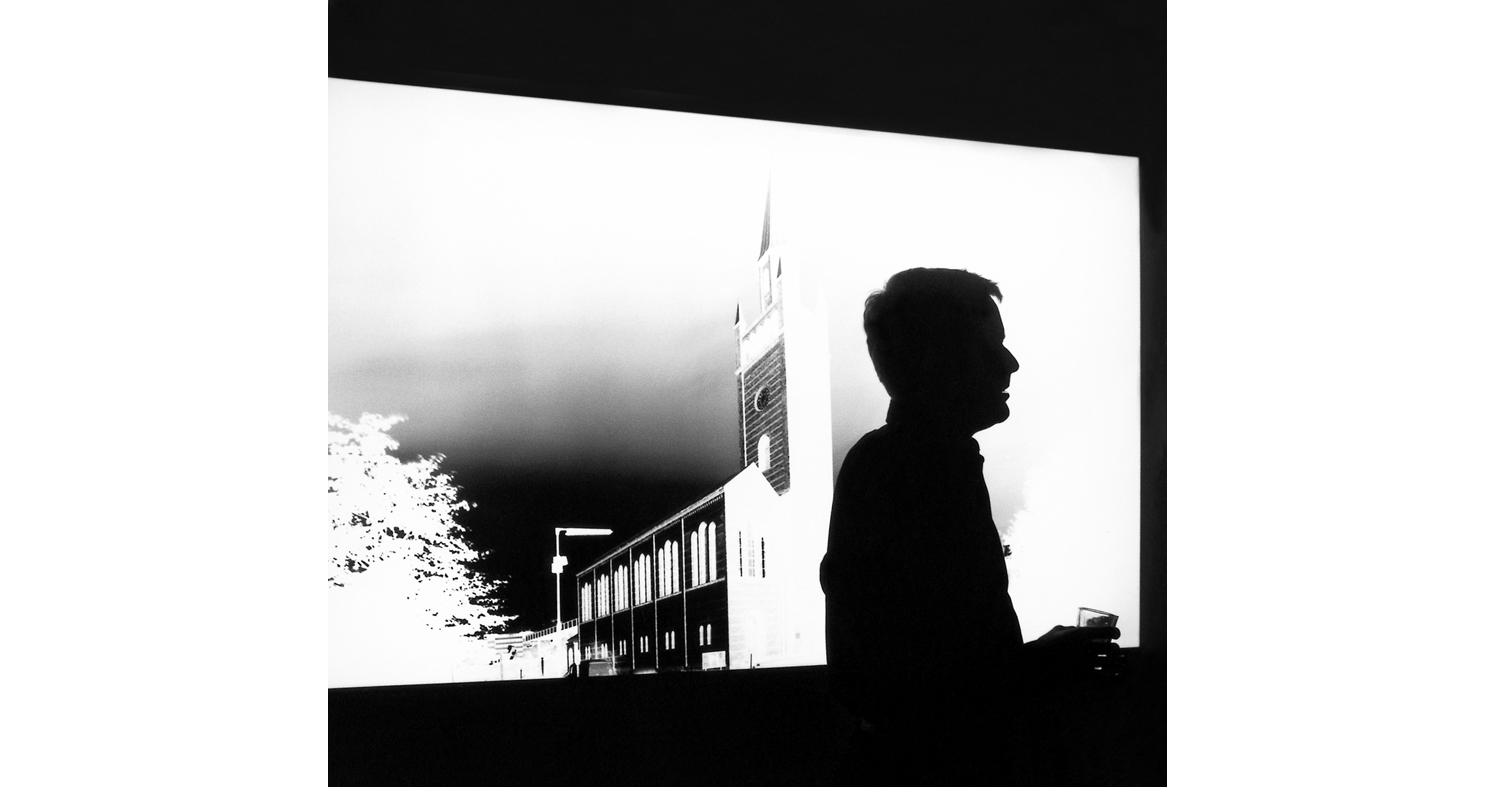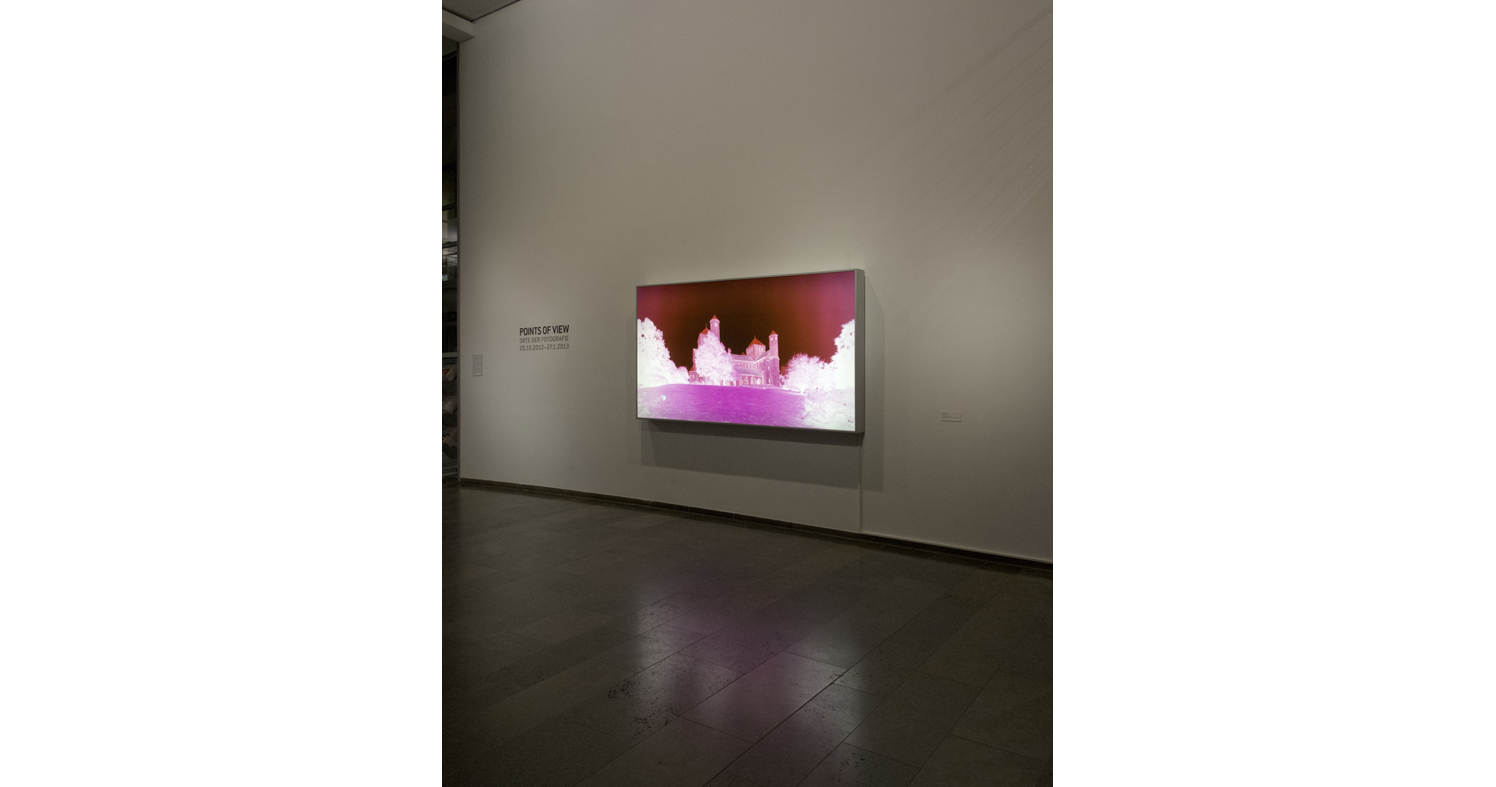 My final project with a truck converted into a pinhole camera is a journey to different churches across Germany. The extensive travel route included cities such as Berlin, Braunschweig, Hildesheim, Kassel, Darmstadt, Mainz, Cologne, Speyer, Maria Laach, Nuremberg, and Magdeburg.
As in the case of the previous project "Illusions of Power", the light passes through a minute hole and specifically chosen color filters onto large-format photo material. This time, however, a transparent film material is used, which is later presented in large-scale light boxes.
Referencing diaphaneity, the transparency of stained glass windows in churches, which project their religious messages in the houses of god through divine transcendence – natural sunlight – the large-format church images are mounted on light boxes and illuminated by artificial neon light.

Unique, color negative transparency film (Kodak-Duratrans)
Gotteshäuser

Mein letztes Projekt mit einem zur Lochkamera umgebauten Lastkraftwagen ist eine Reise zu verschiedenen Kirchen in ganz Deutschland. Städte wie Berlin, Braunschweig, Hildesheim, Kassel, Darmstadt, Mainz, Köln, Speyer, Maria Laach, Nürnberg und Magdeburg lagen auf der weit verzweigten Reiseroute.
Wie schon bei dem vorangegangenen Projekt "Illusion der Macht" fällt das Licht nur durch ein winziges Loch und gezielt eingesetzte Farbfilter auf großformatiges Fotomaterial. Diesmal jedoch kommt ein transparentes Filmmaterial zum Einsatz, das später in großen Leuchtkästen präsentiert wird.
In Anlehnung an die Diaphanie, die Transparenz der Kirchenfenster, die mittels göttlicher Transzendenz – dem natürlichen Sonnenlicht, ihre religiöse Botschaft in die Gotteshäuser projizieren, werden die großformatigen Kirchenbilder auf Leuchtkästen mit künstlichem Neonlicht durchleuchtet.
---