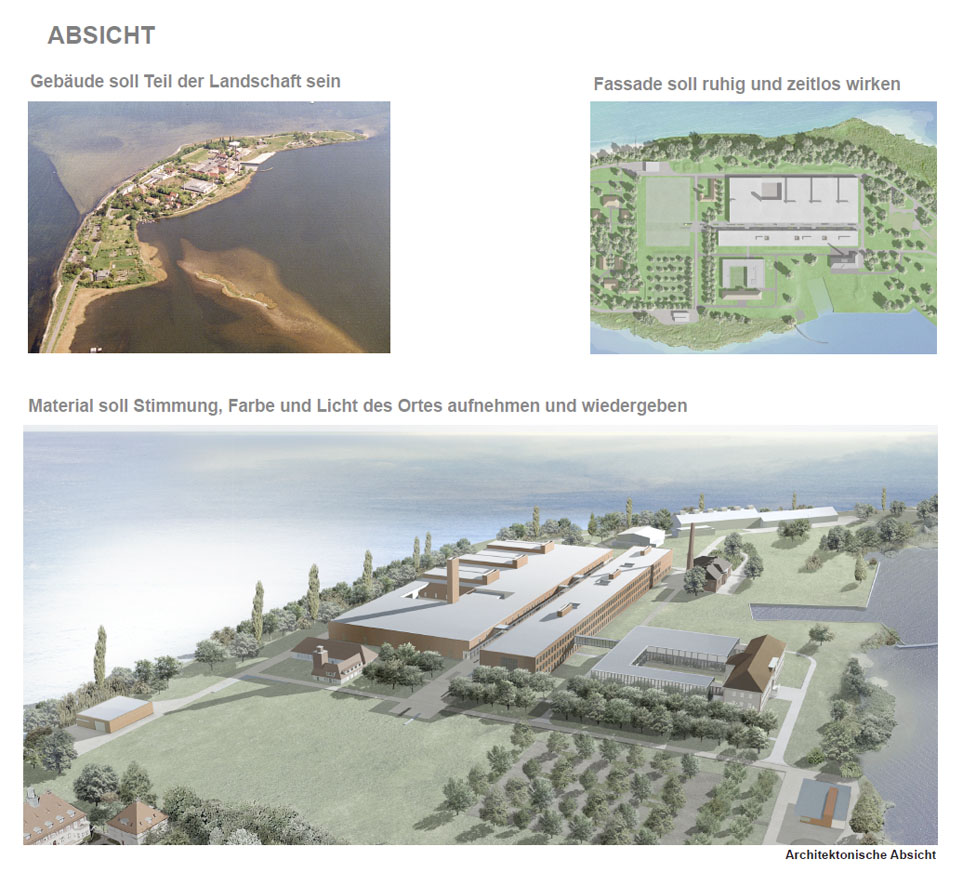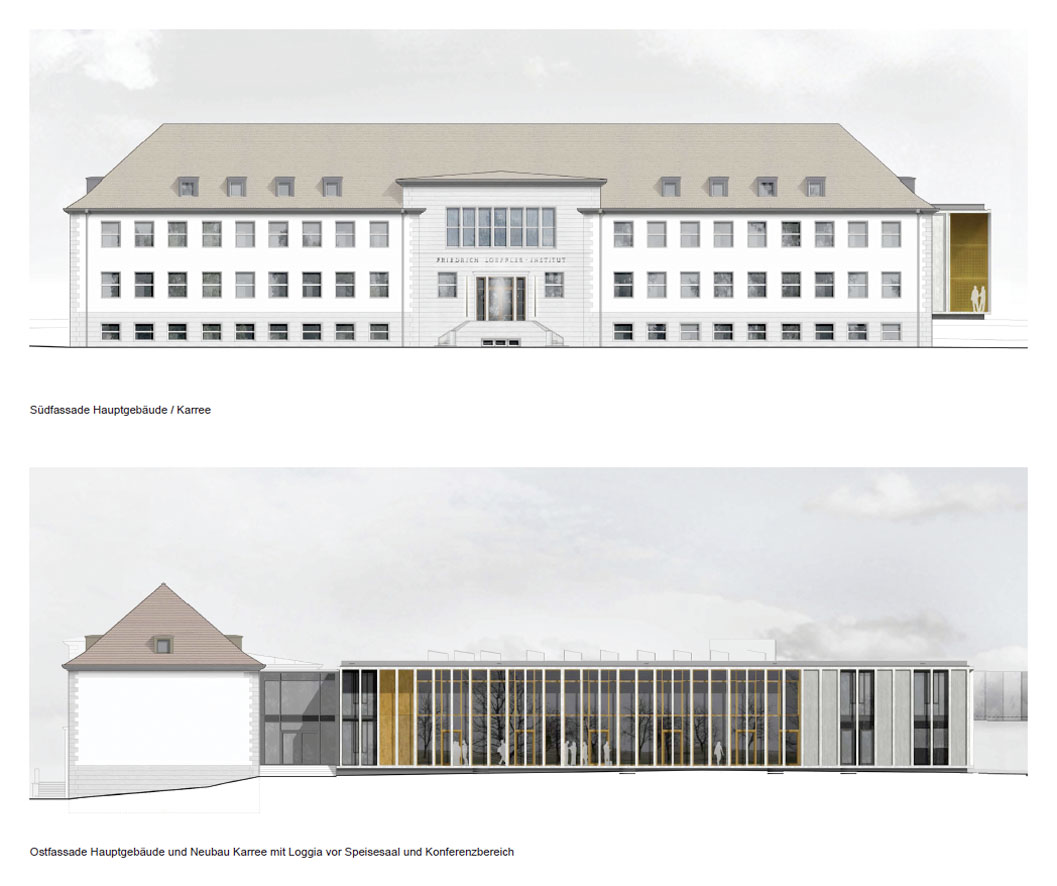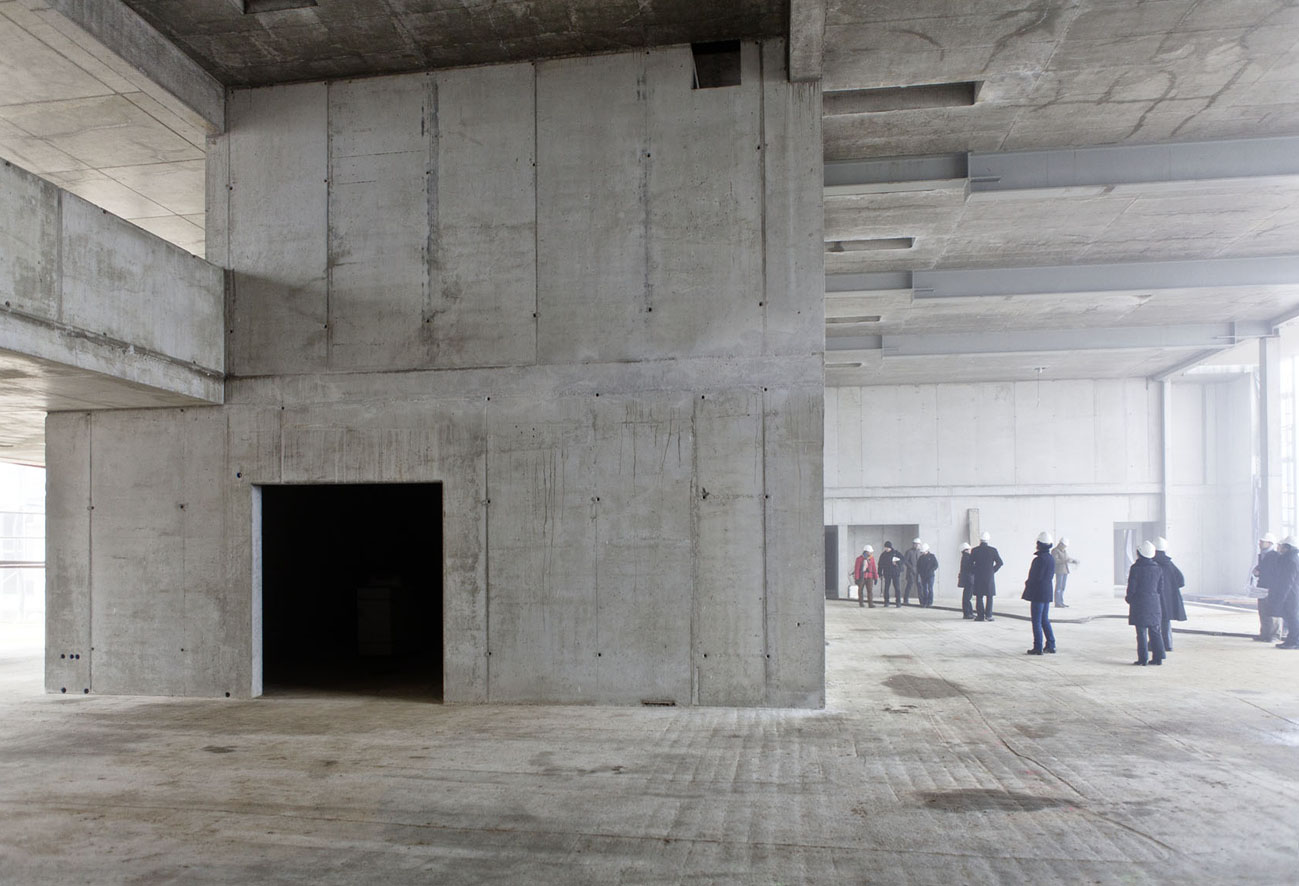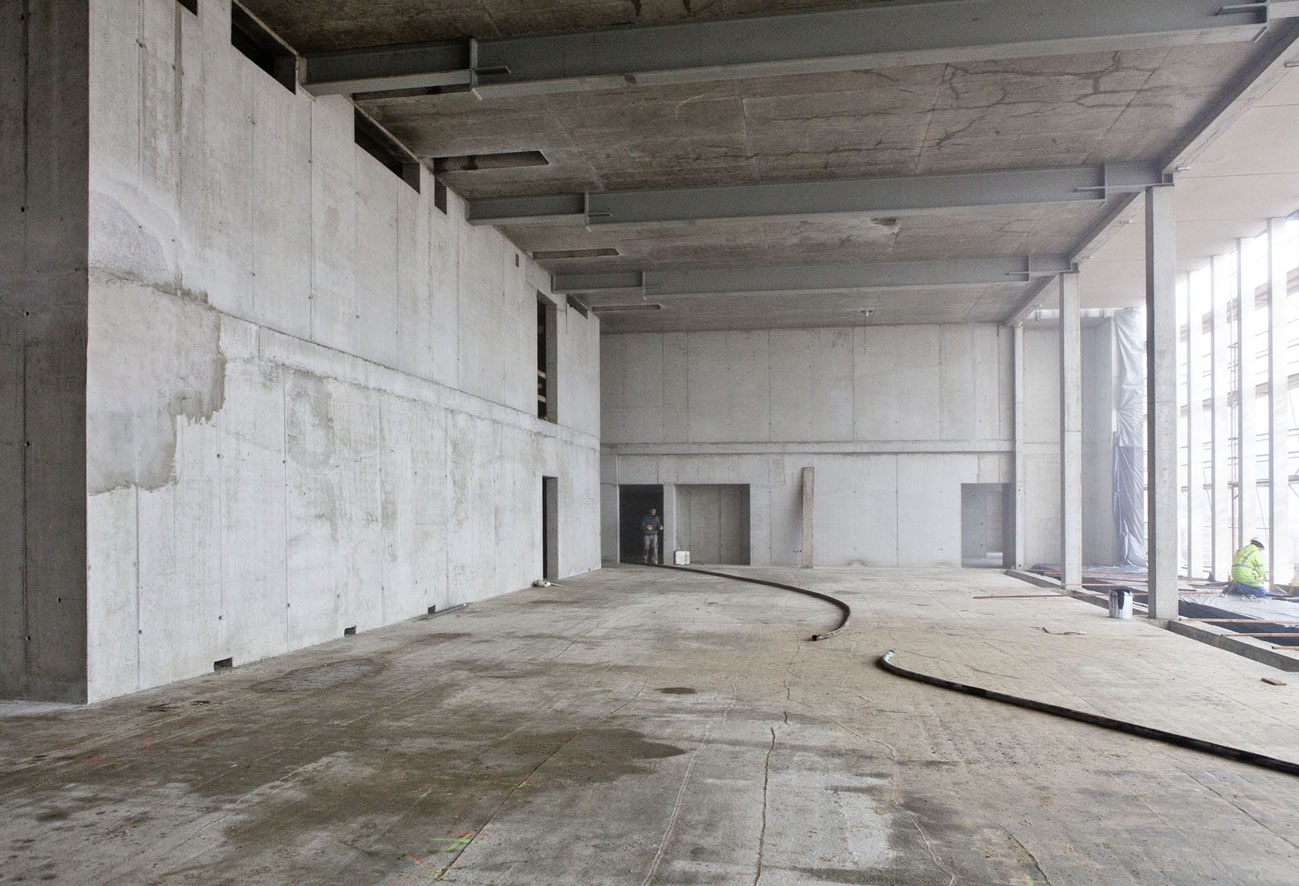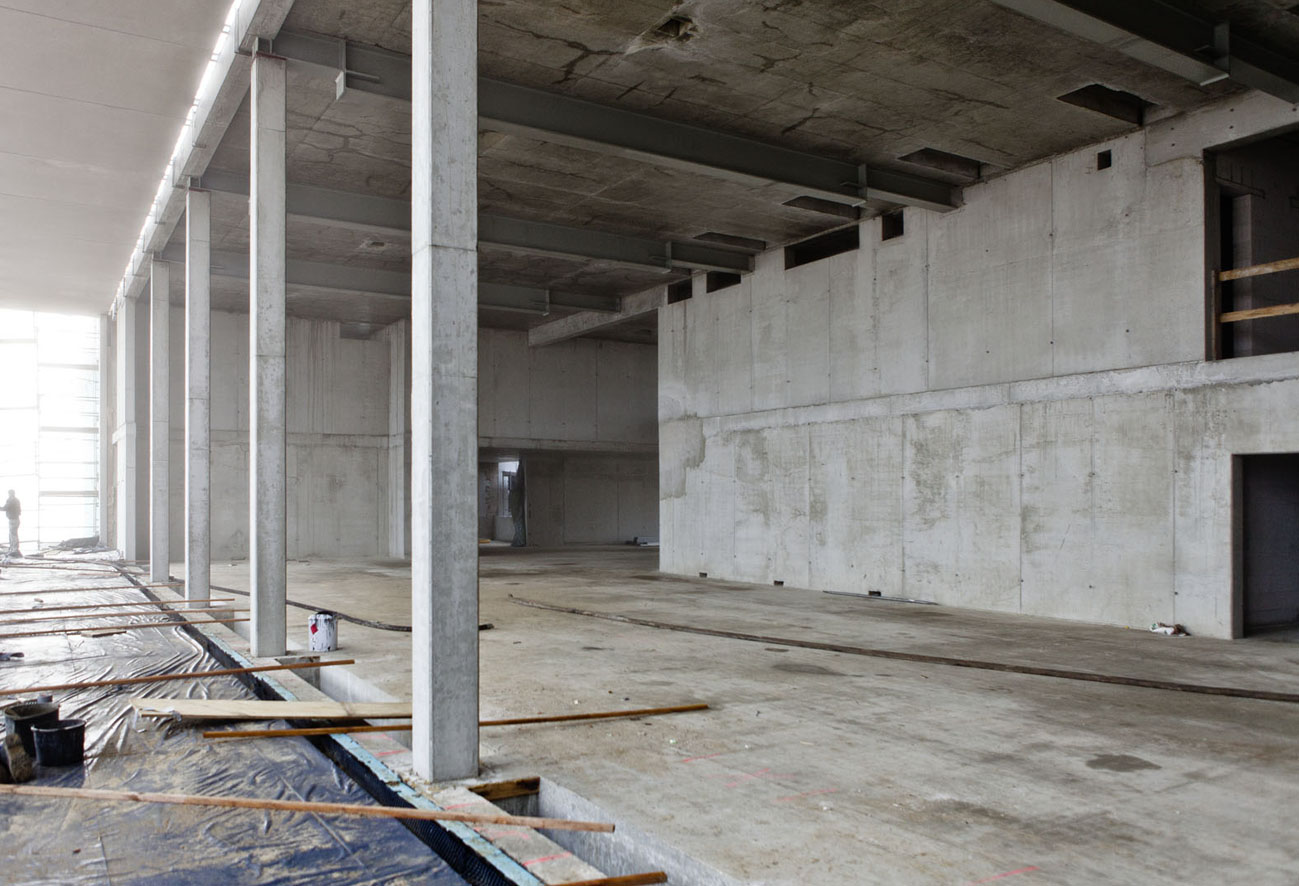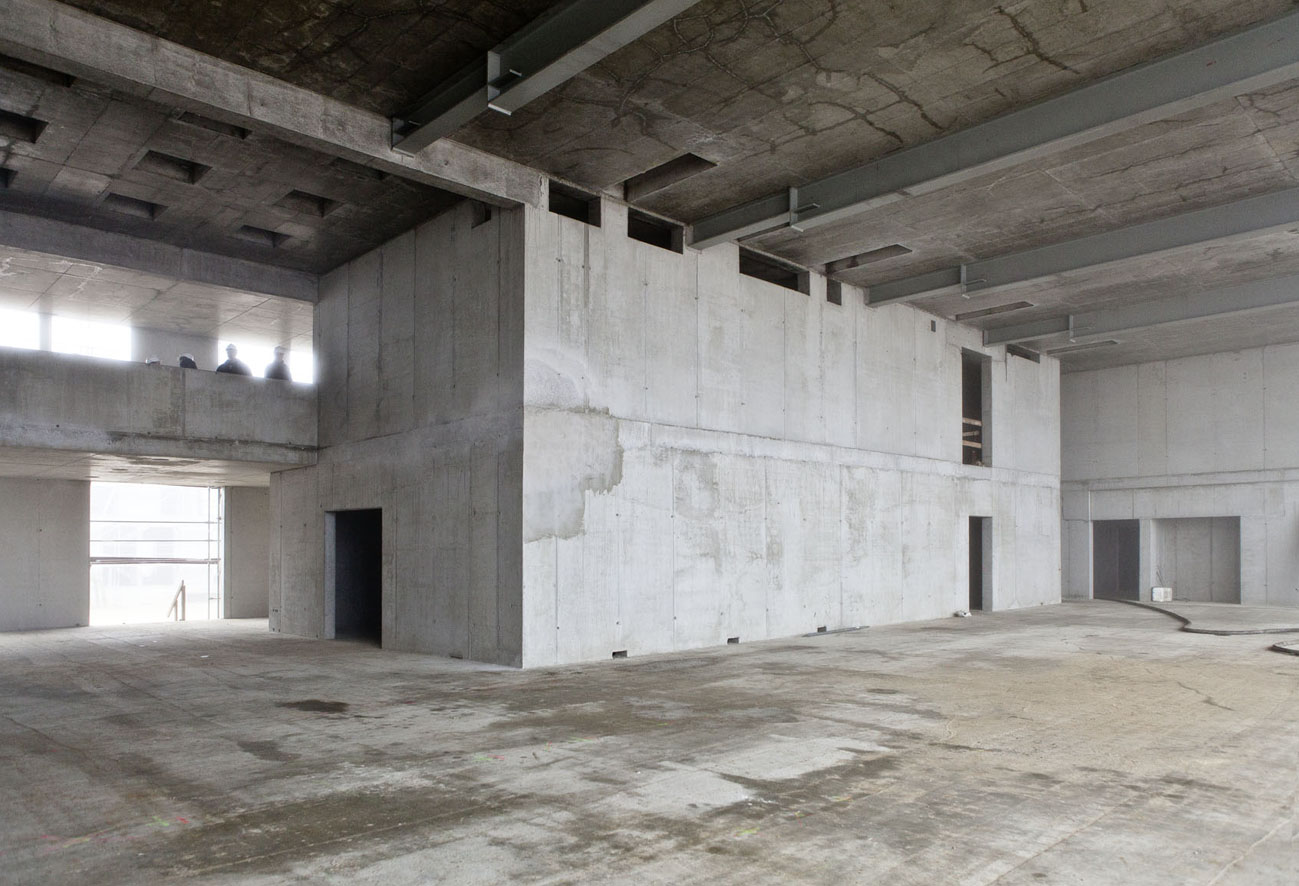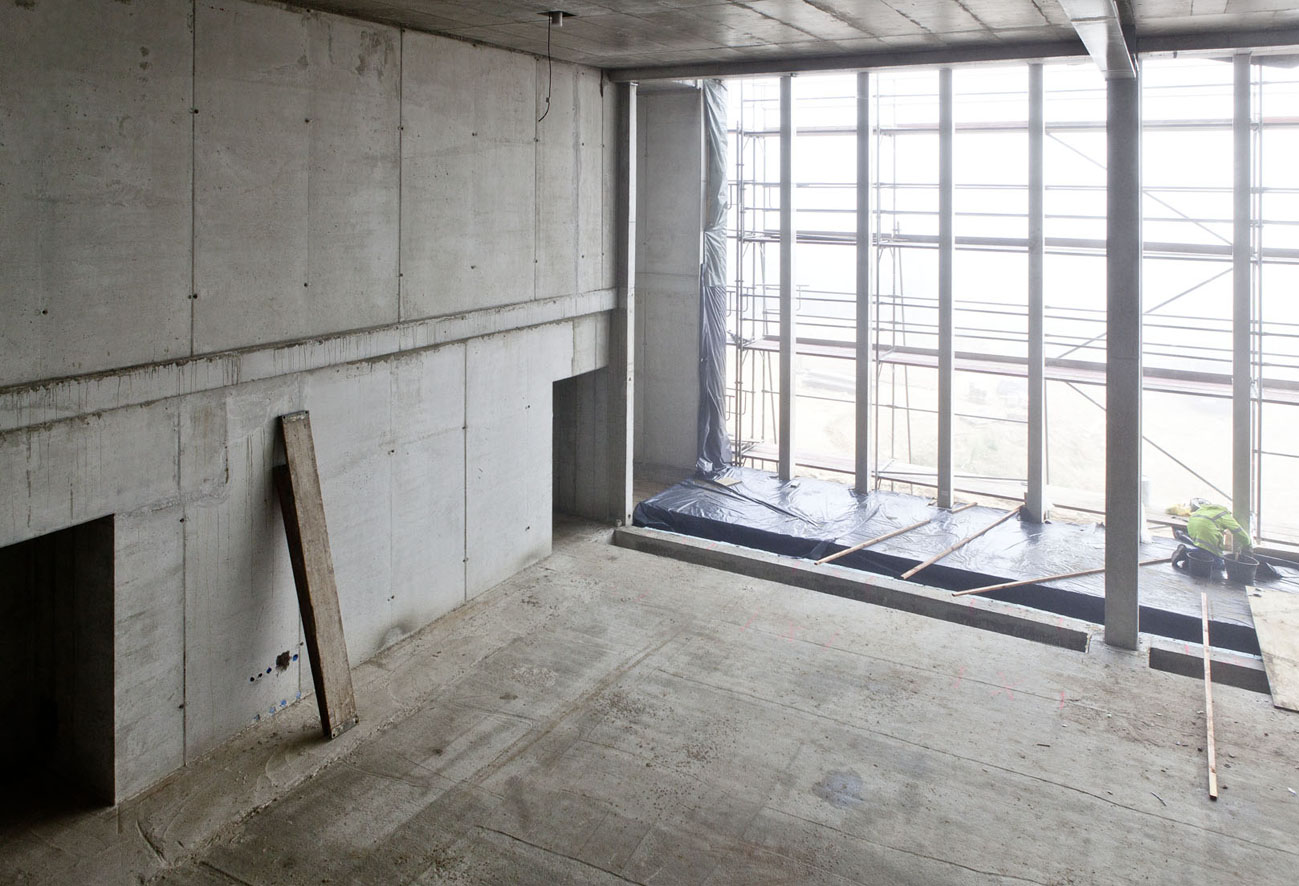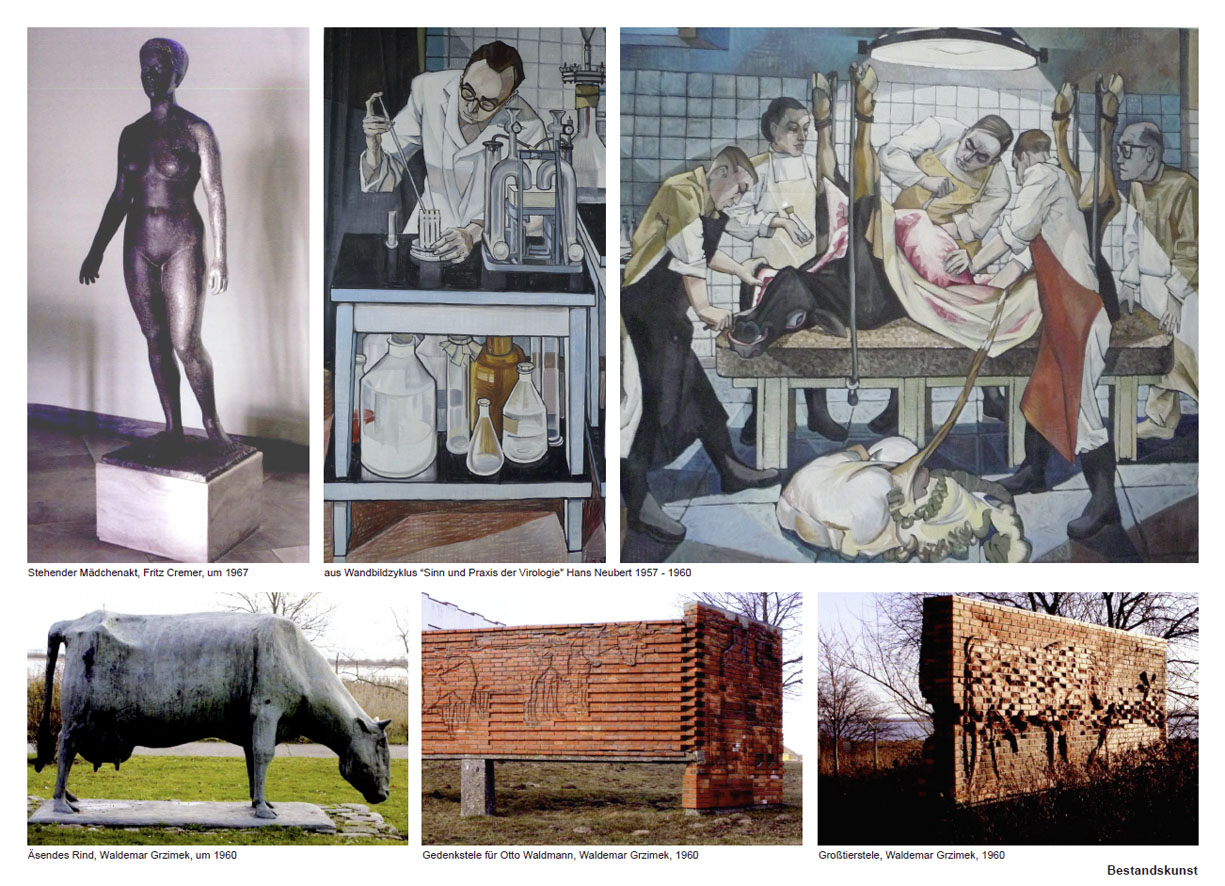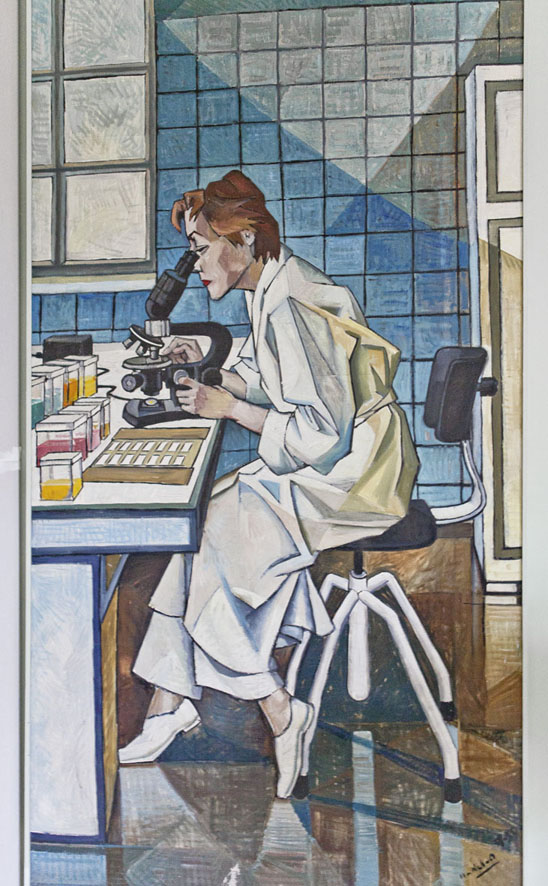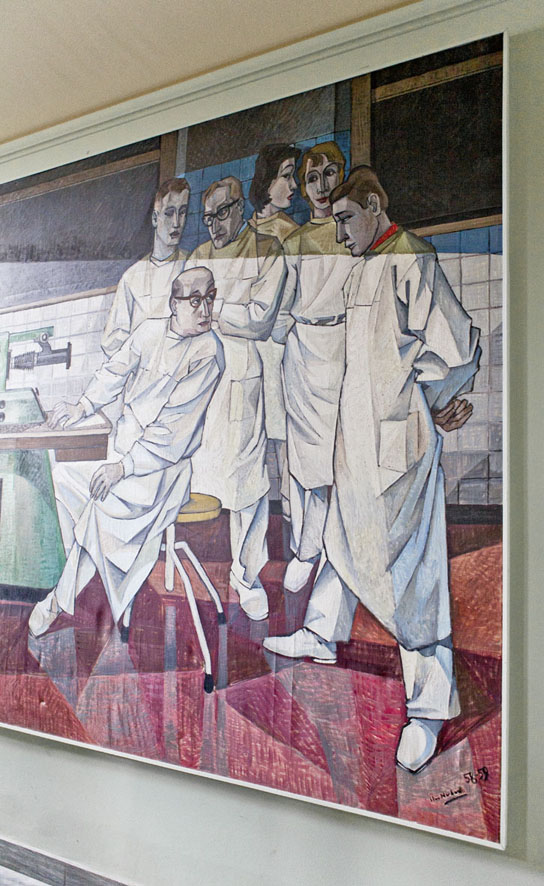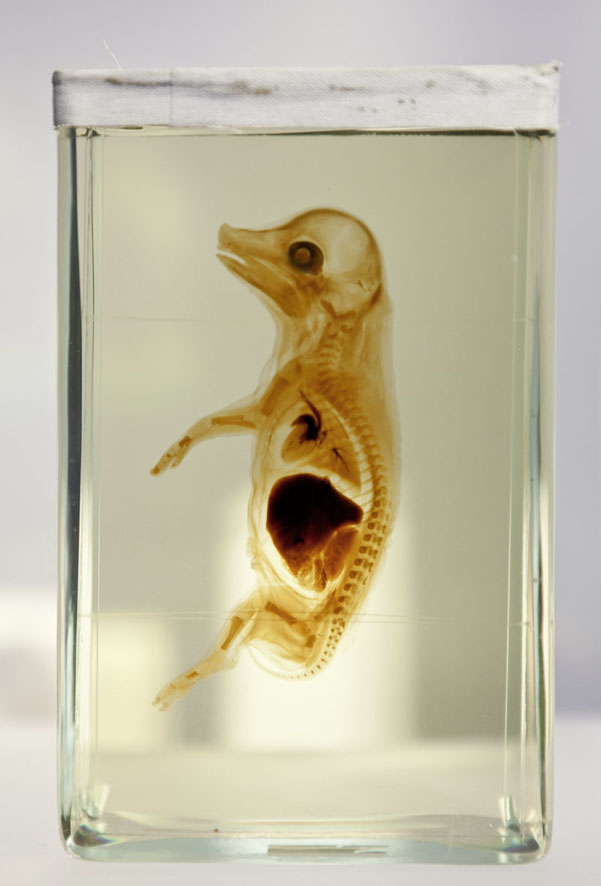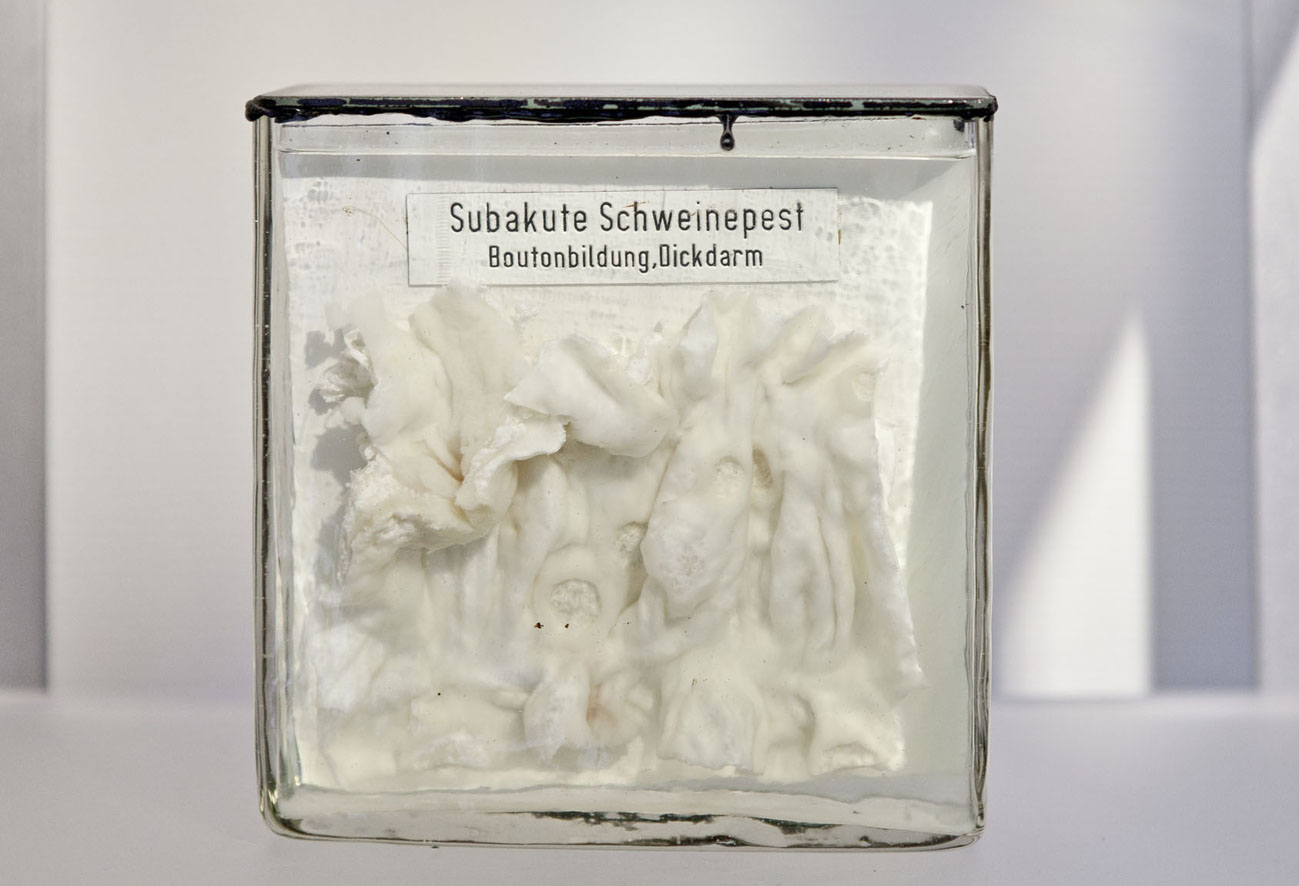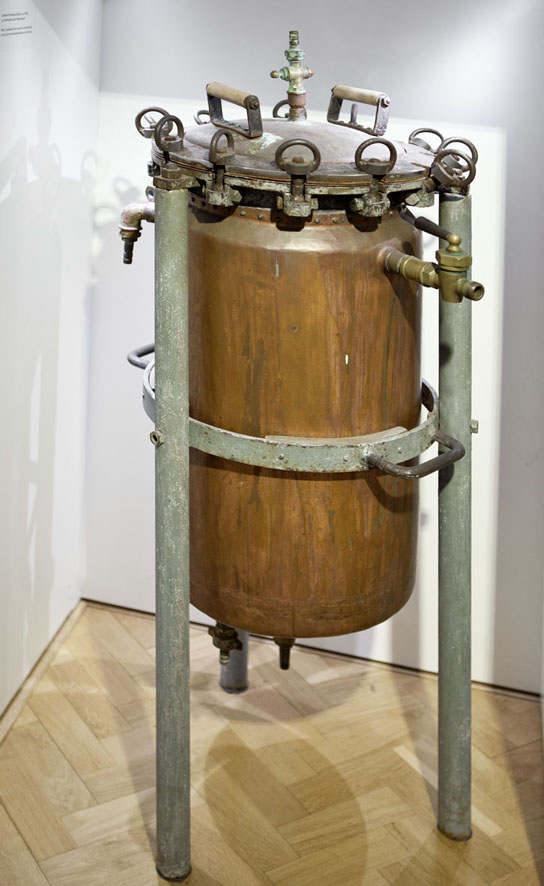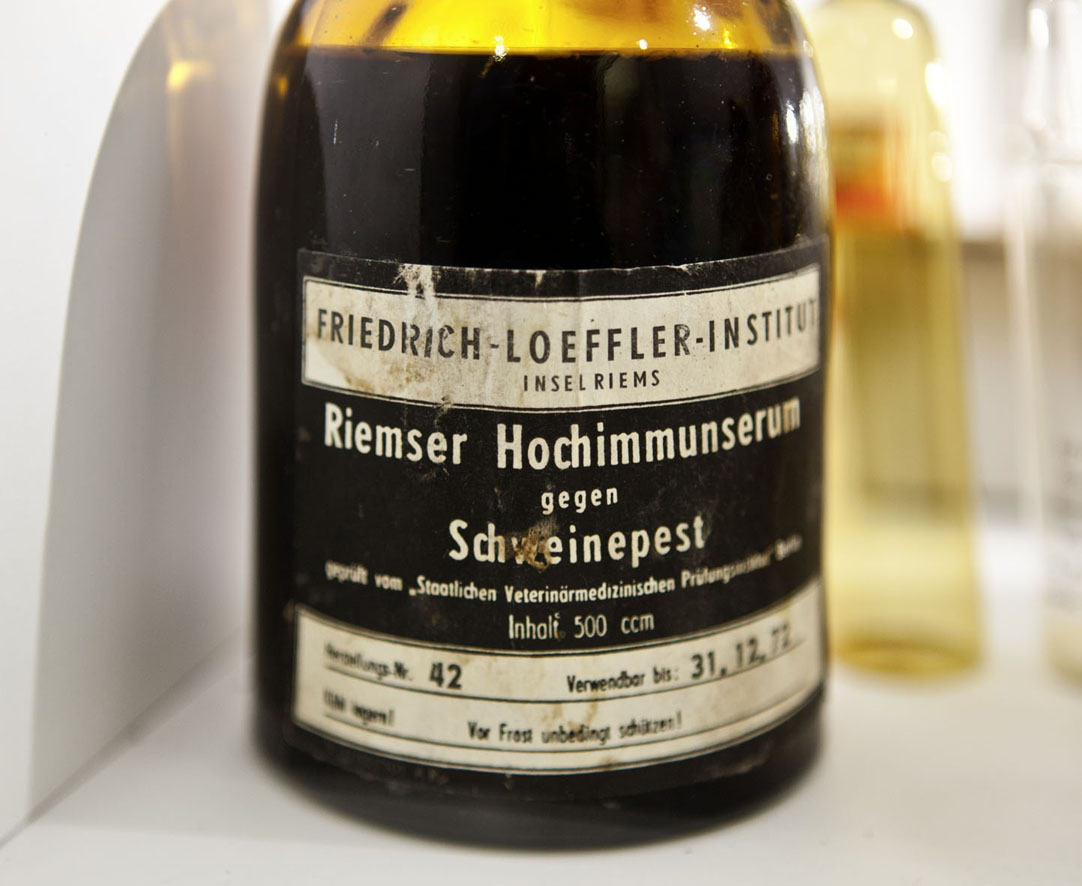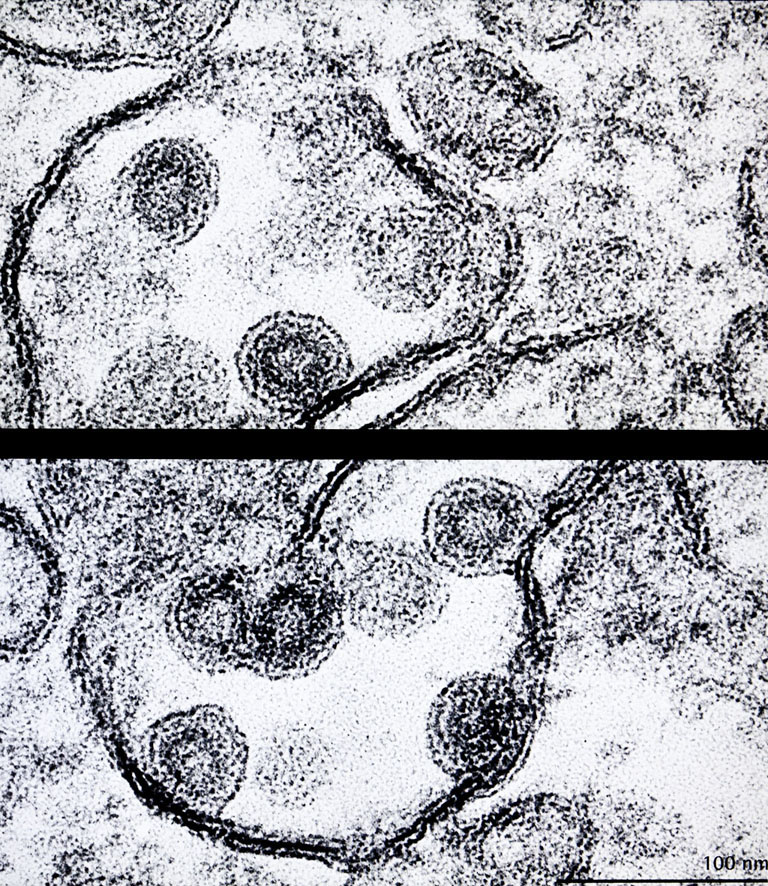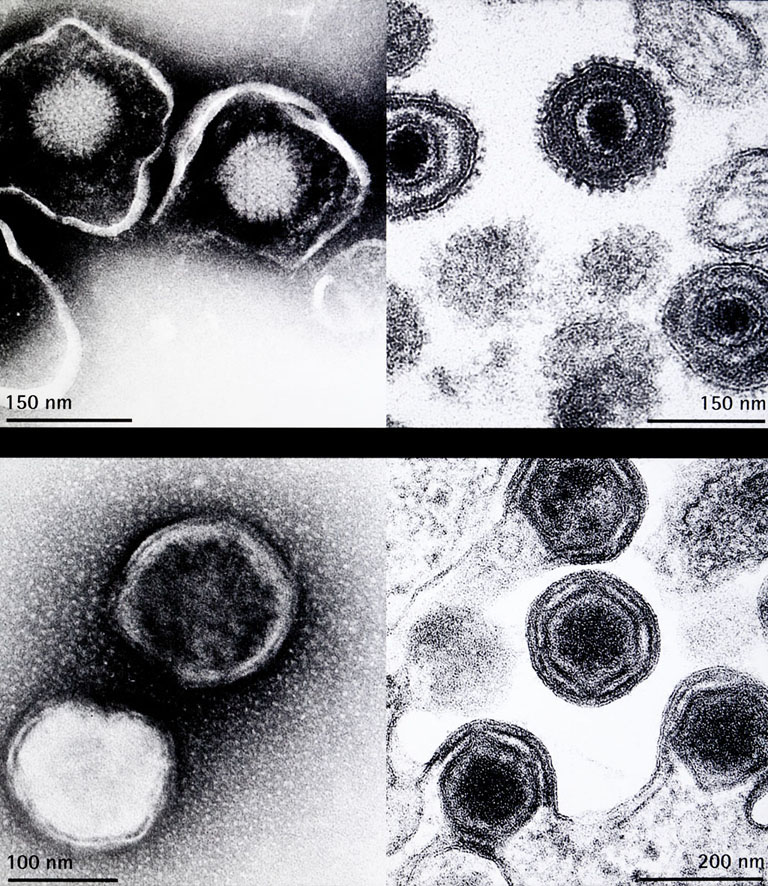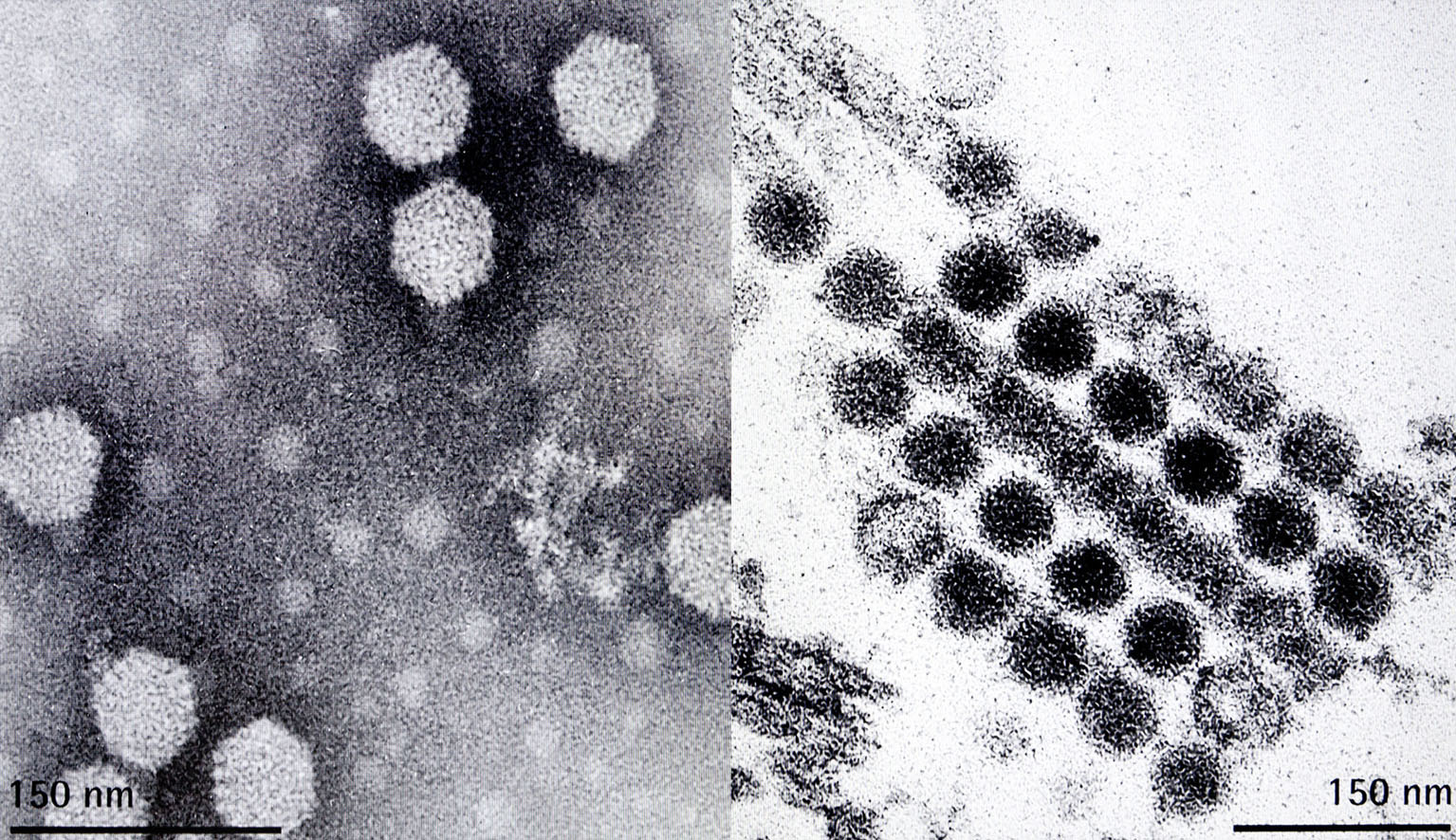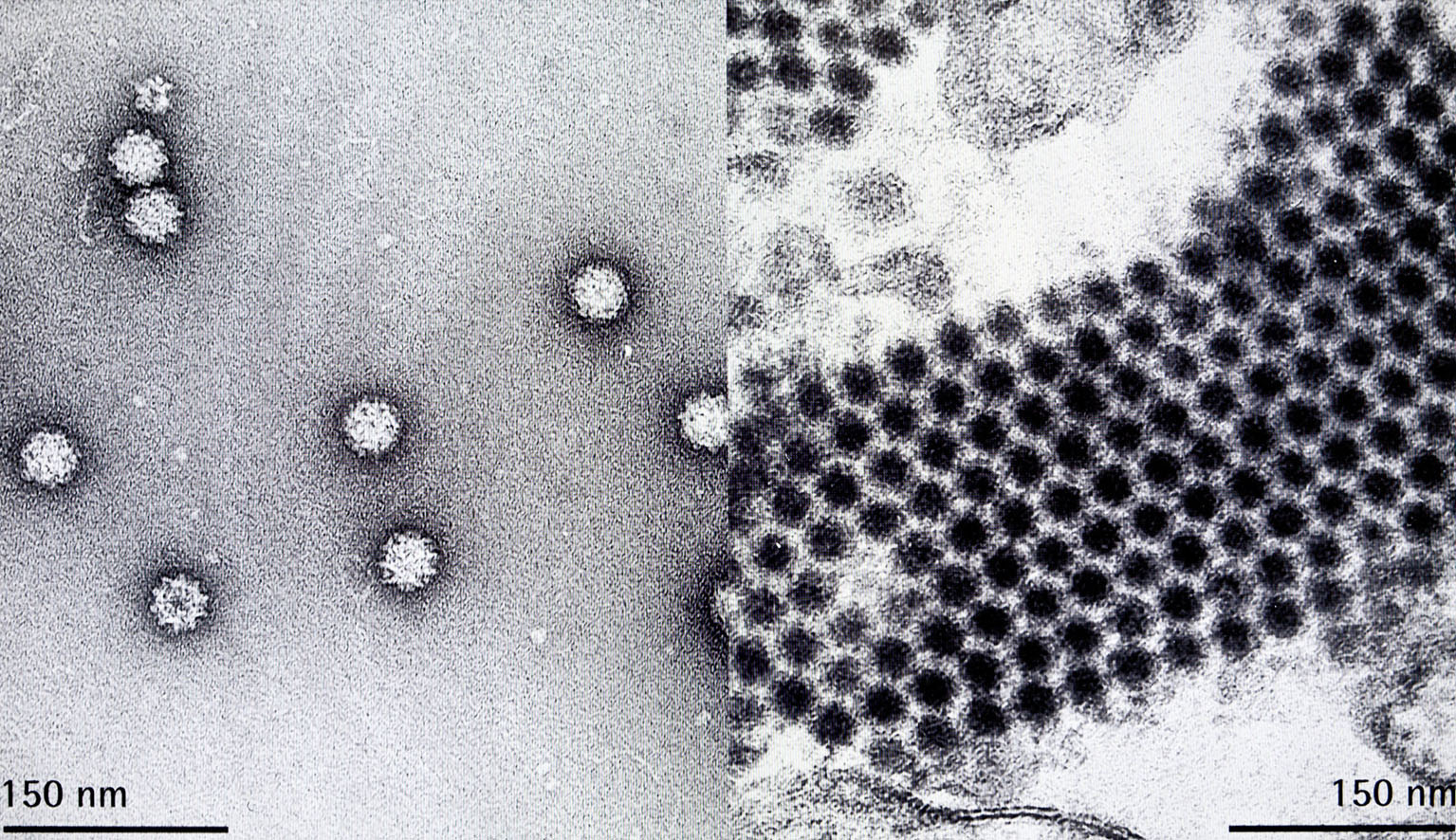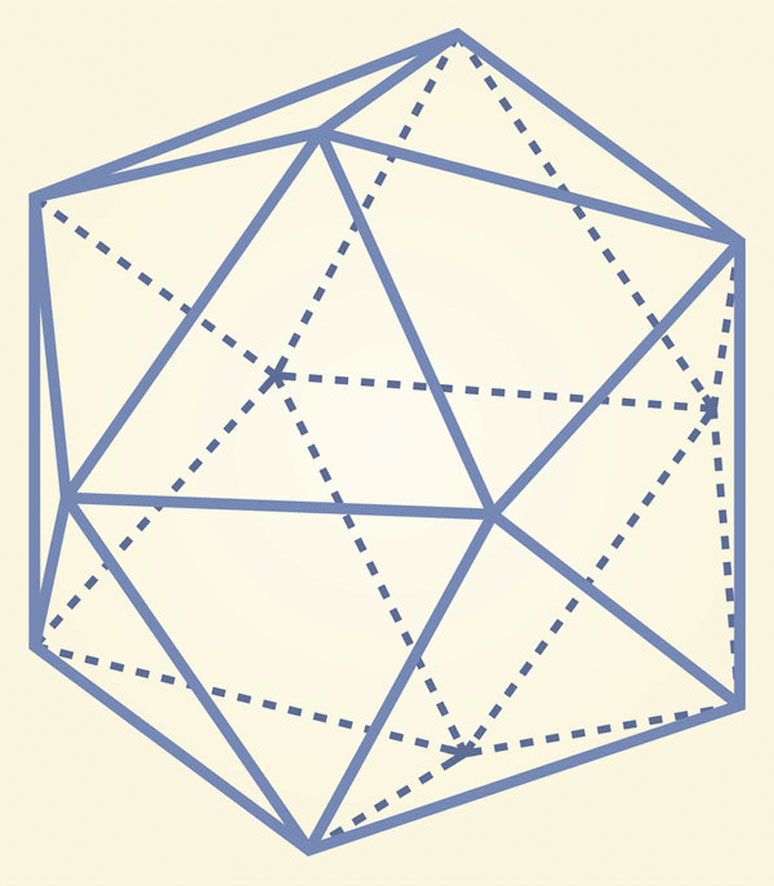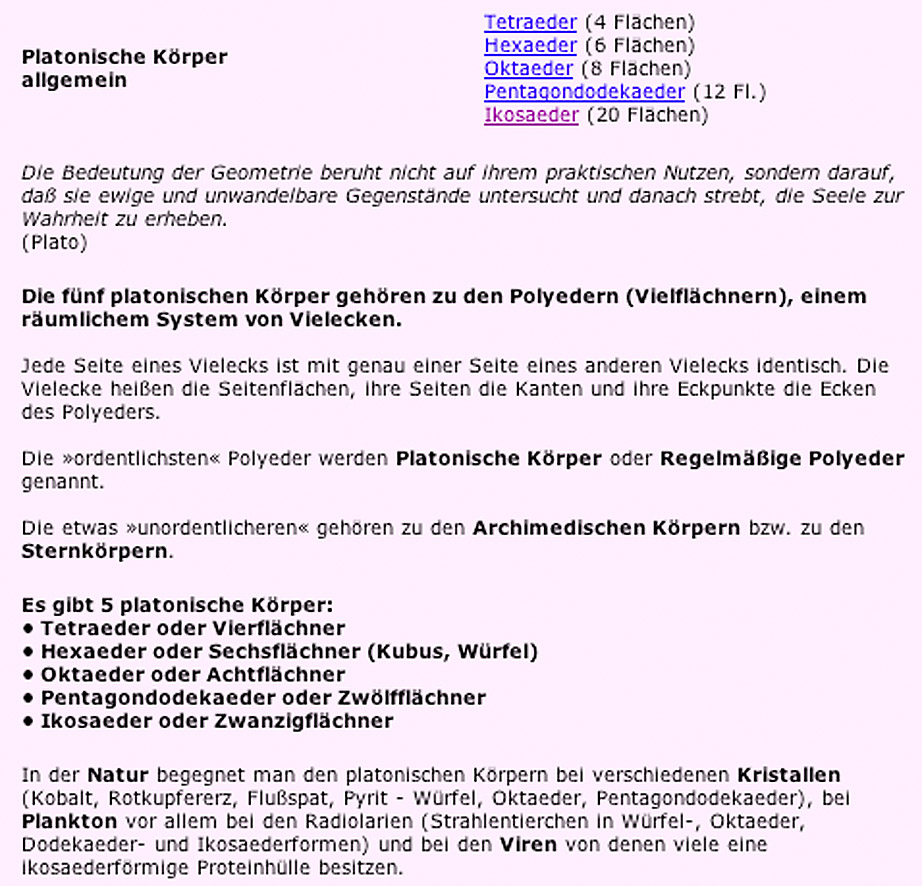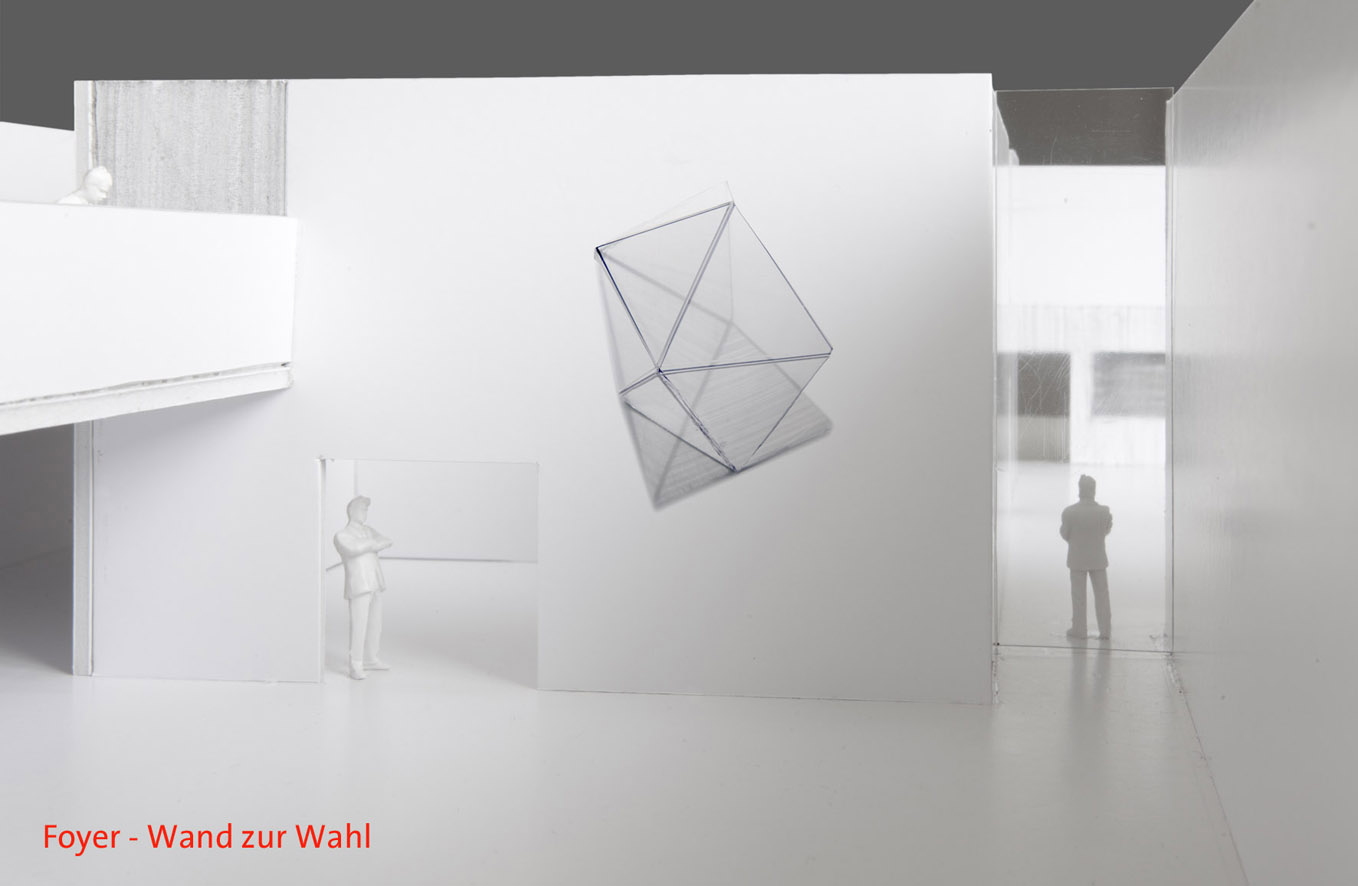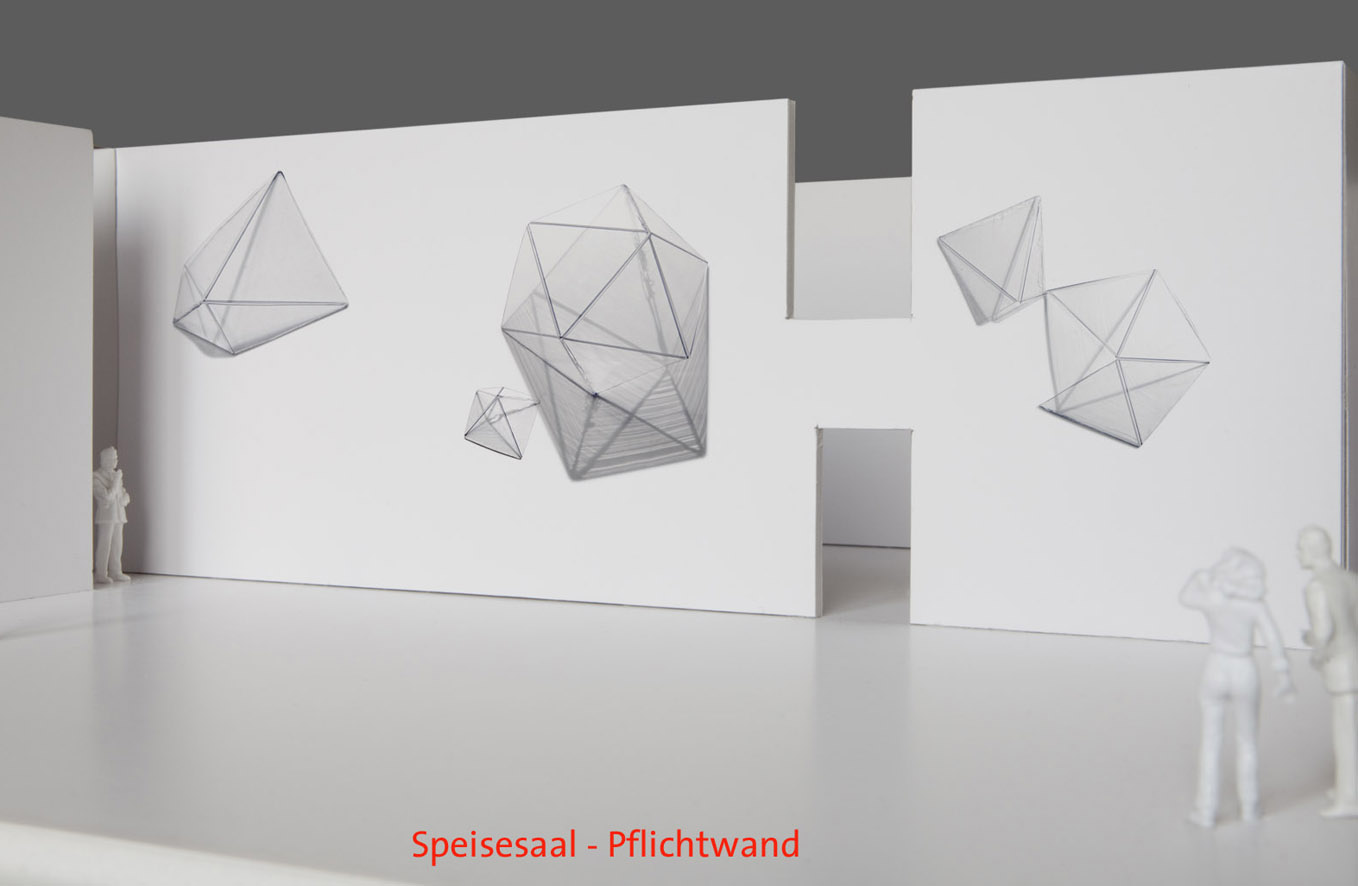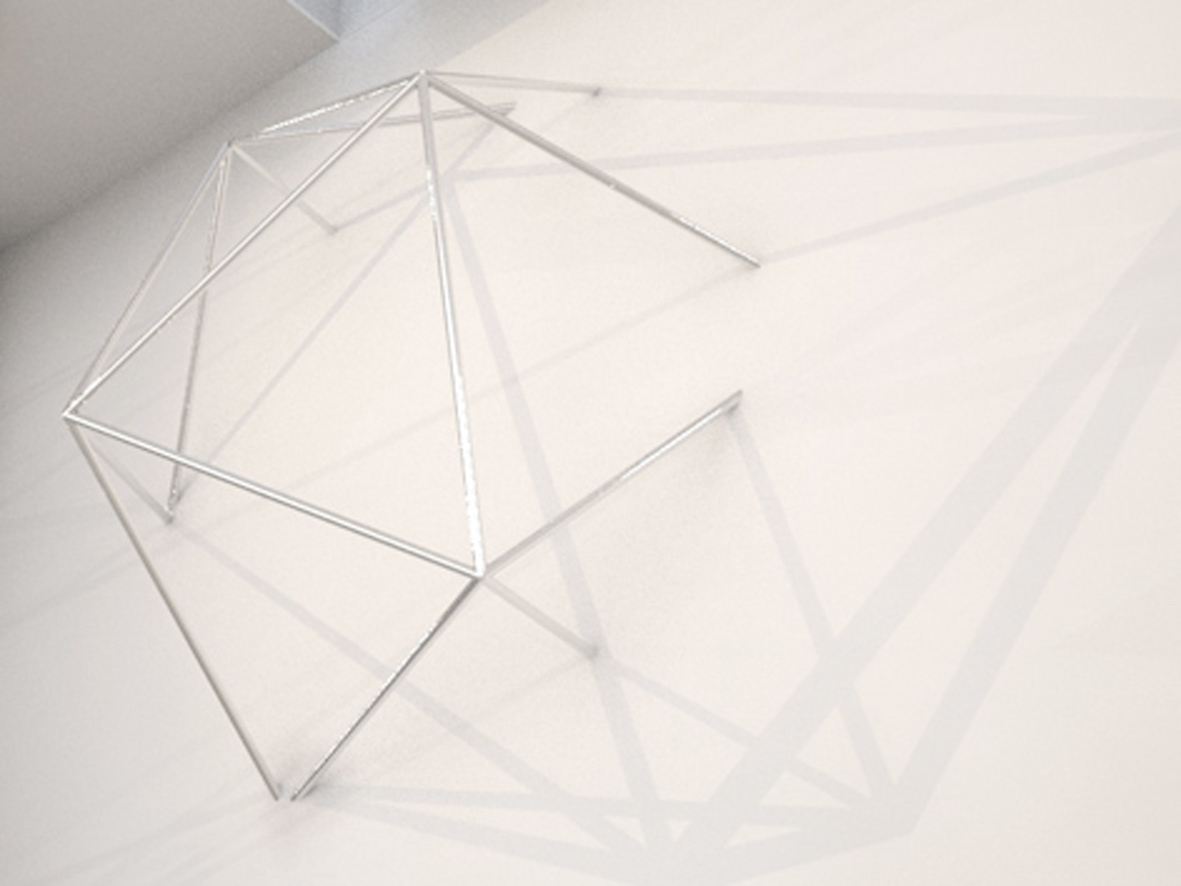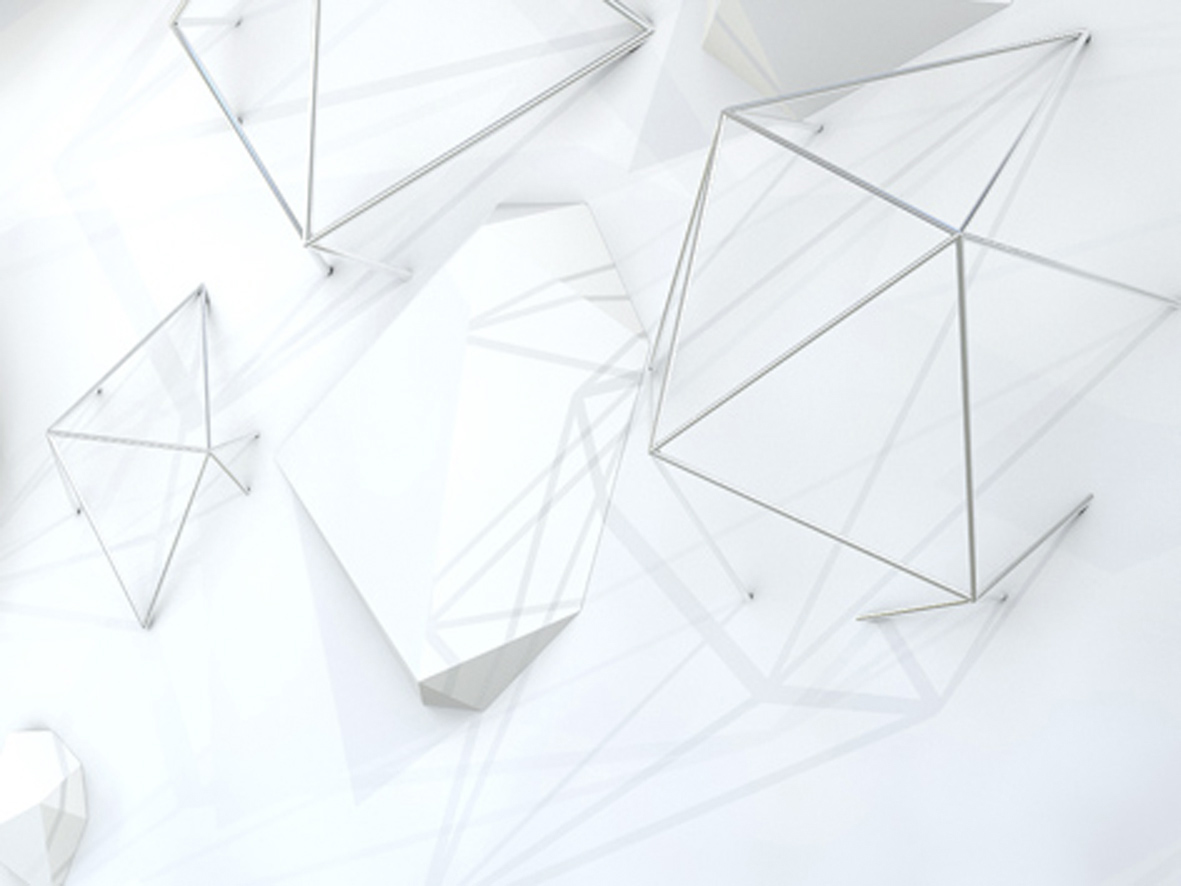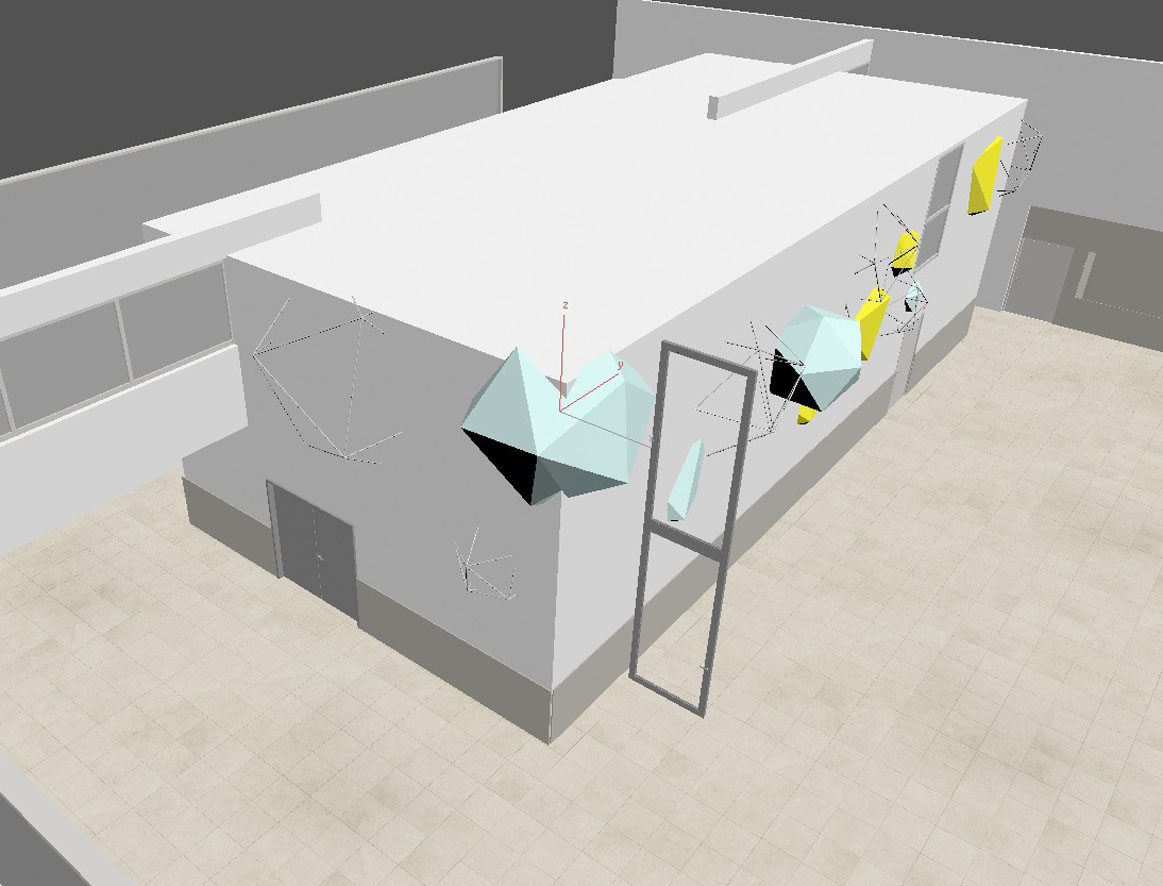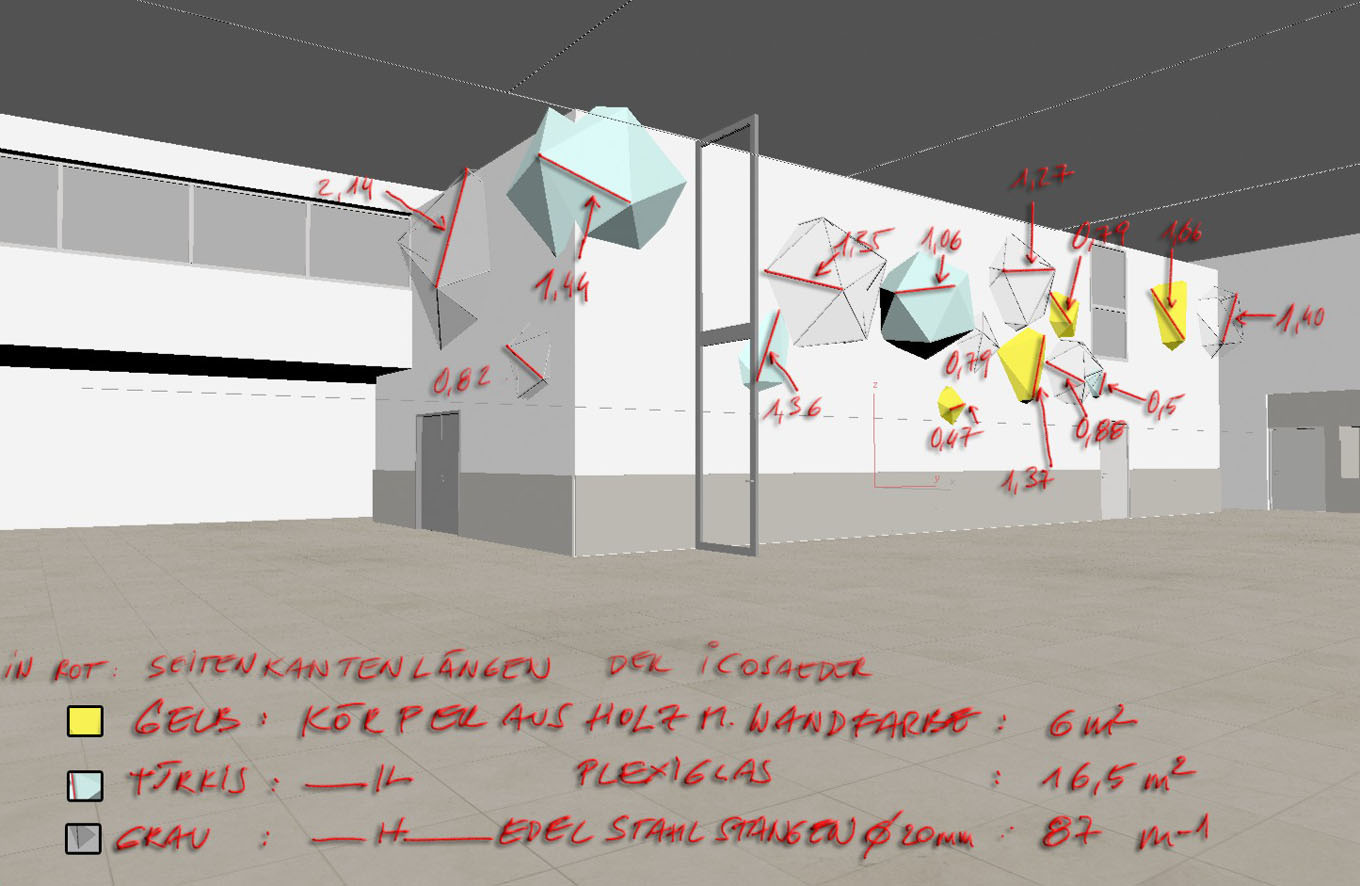 The starting point for this work is a submarine bunker in Kiel. Since its detonation in 1945 parts of the bunker are under the water surface. My intention was to darken the remaining parts of the flak tower to make a camera obscura, whereby segments of the photographic paper would also be submerged in the water. Hence, the incident light not only falls directly onto the photographic paper – the rays also refract in the water and reflect on the water's surface. The final image contains a layering of the different refraction factors of the light rays.
Unfortunately, this project remained in an experimental stage and could never be conducted as the public authorities rejected continued access to the bunker.
Lichtbilder im Wasser

Ein U-Boot-Bunker in Kiel steht im Mittelpunkt dieser Arbeit. Teile des Bunkers befinden sich seit ihrer Sprengung 1945 unter Wasser. Der verbliebene Flakturm soll von mir zu einer Camera obscura verdunkelt werden, wobei das Fotopapier ebenfalls teilweise im Wasser versenkt wird. Das einfallende Licht fällt somit nicht nur direkt auf das Fotopapier; die Strahlen brechen sich im Wasser und reflektieren zusätzlich an der Wasseroberfläche. Die unterschiedlichen Brechungsfaktoren der Lichtstrahlen überlagern sich in einem Bild.
Diese Arbeit ist leider in einem Versuchsstadium verblieben und konnte niemals ausgeführt werden, da von den öffentlichen Stellen ein weiterer Zugang zum Bunker verweigert wurde.