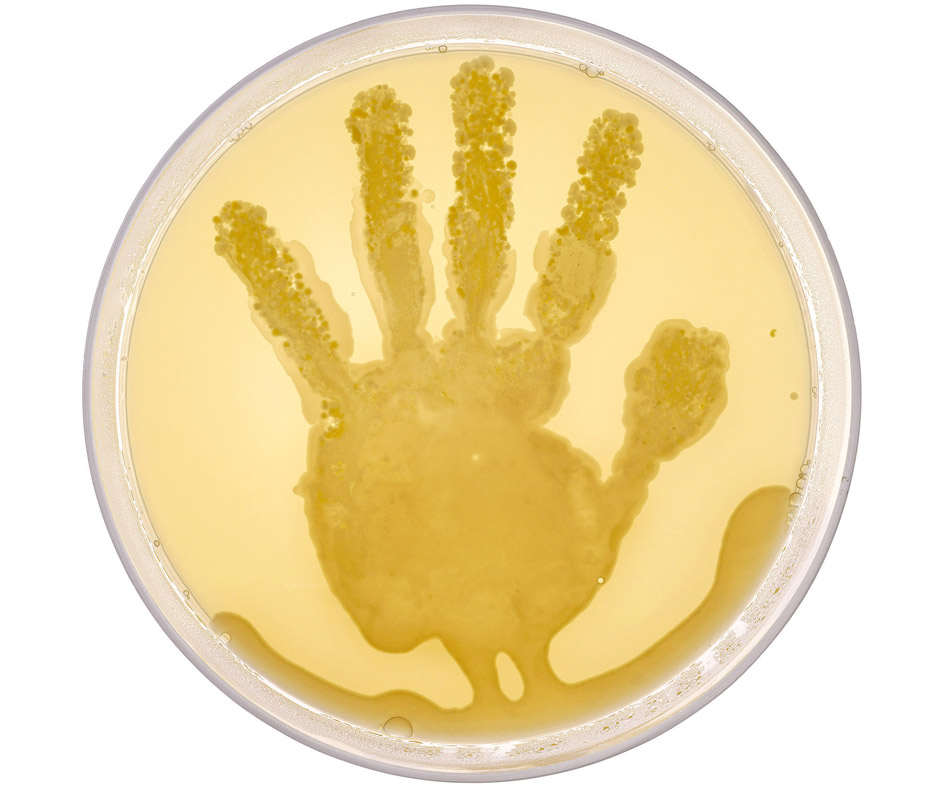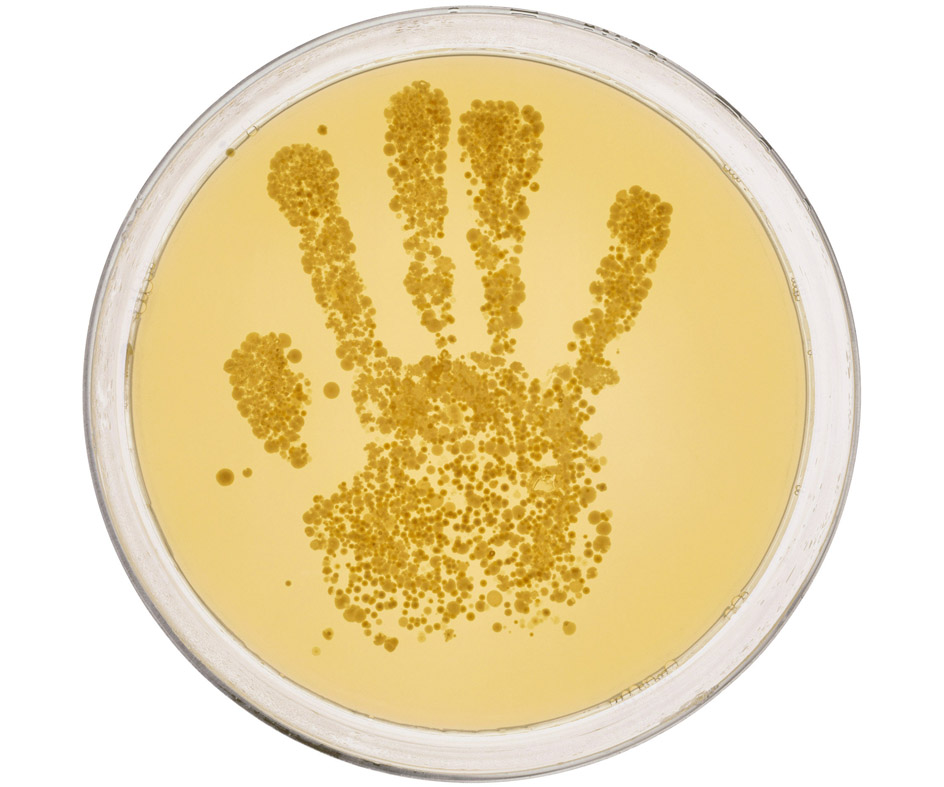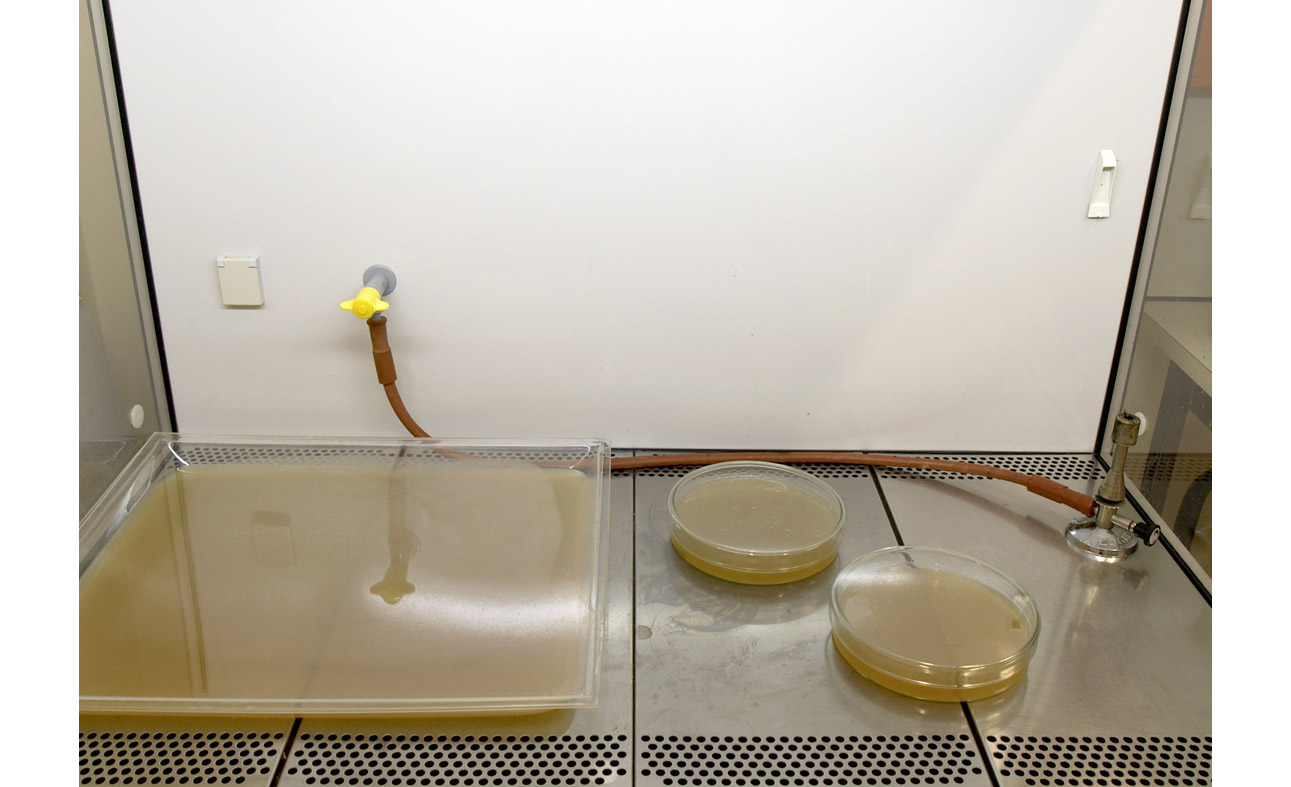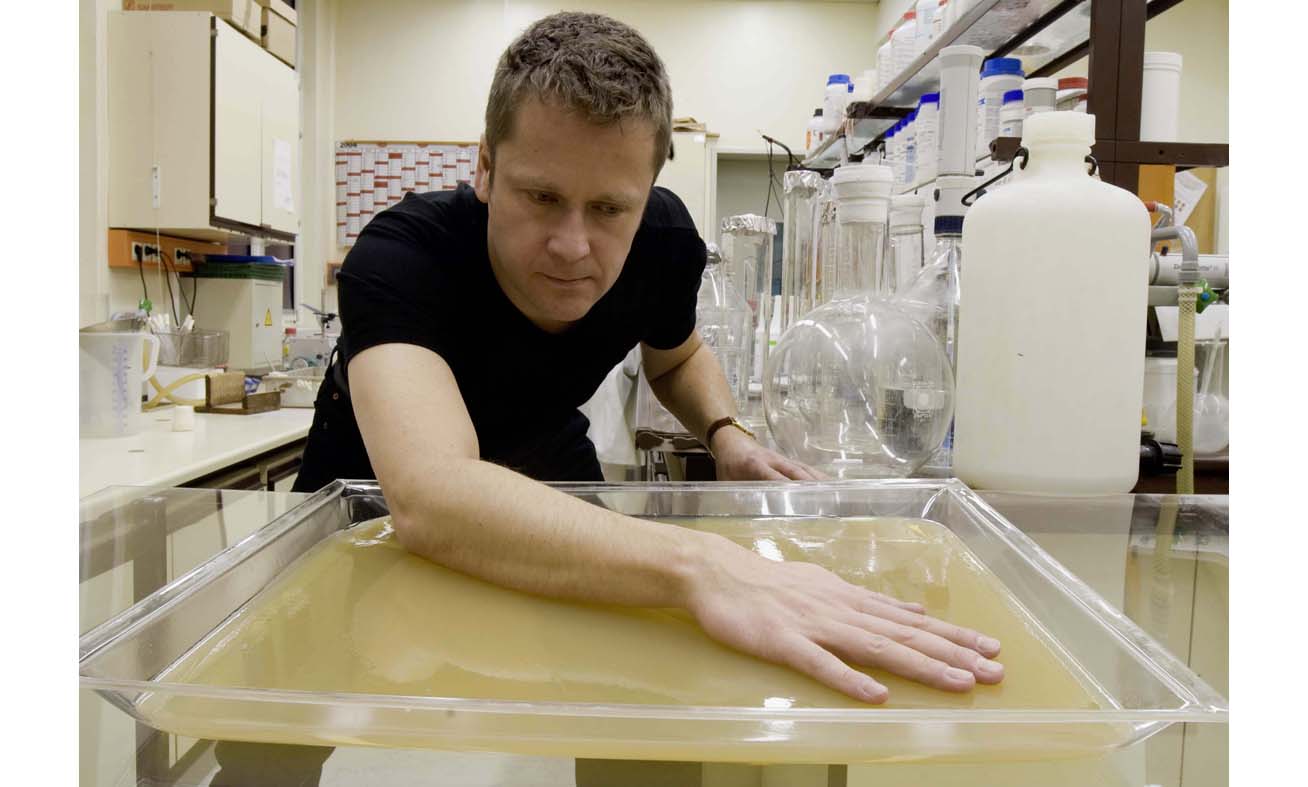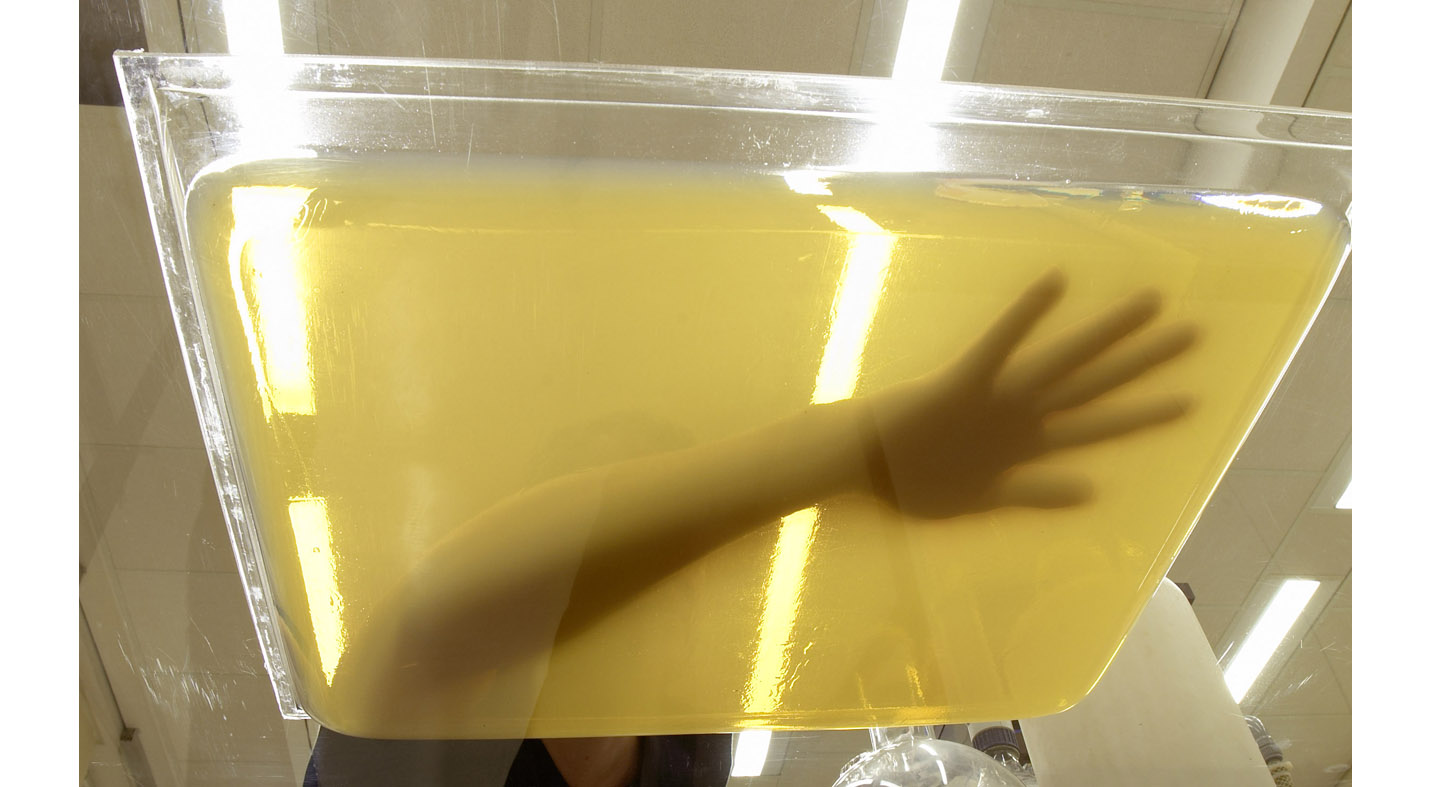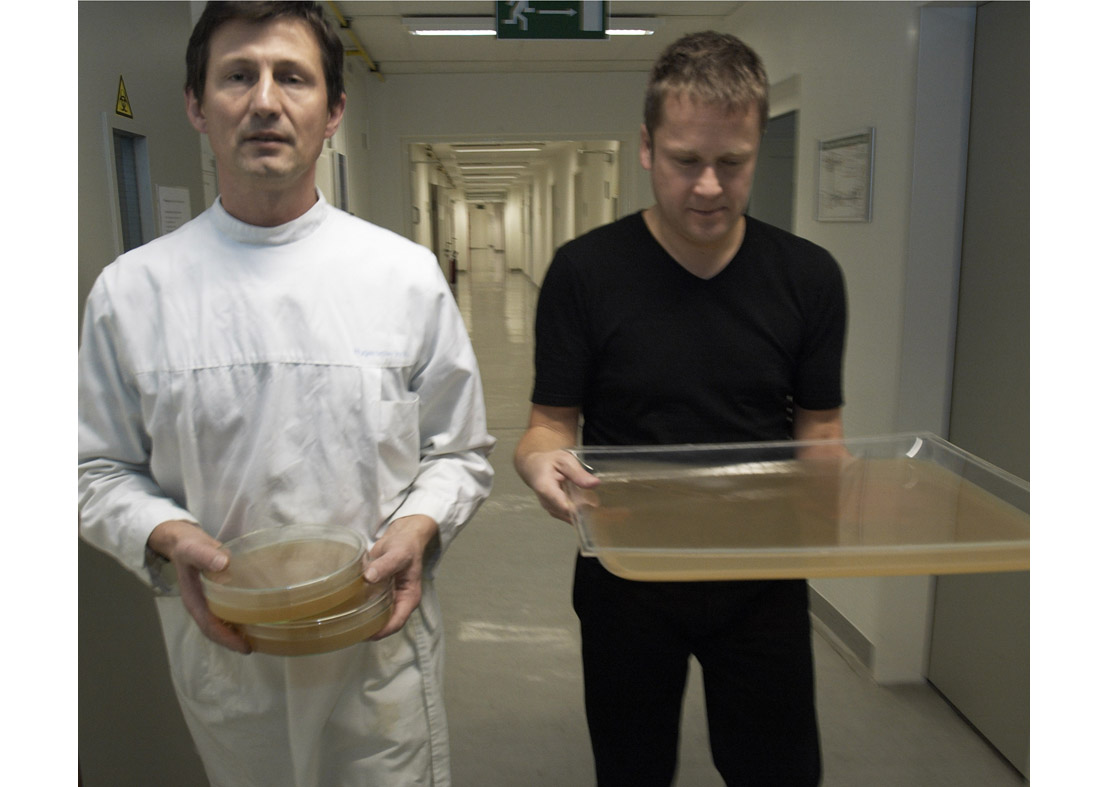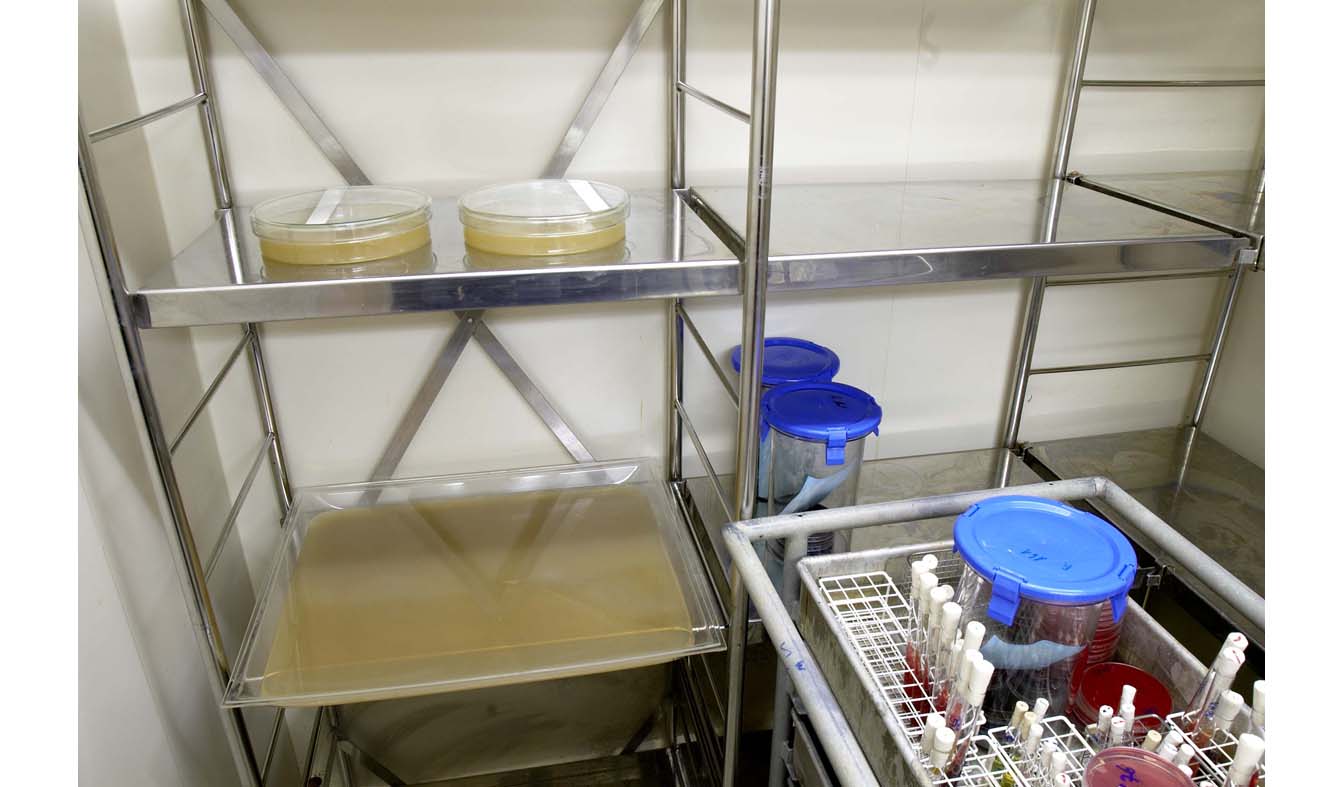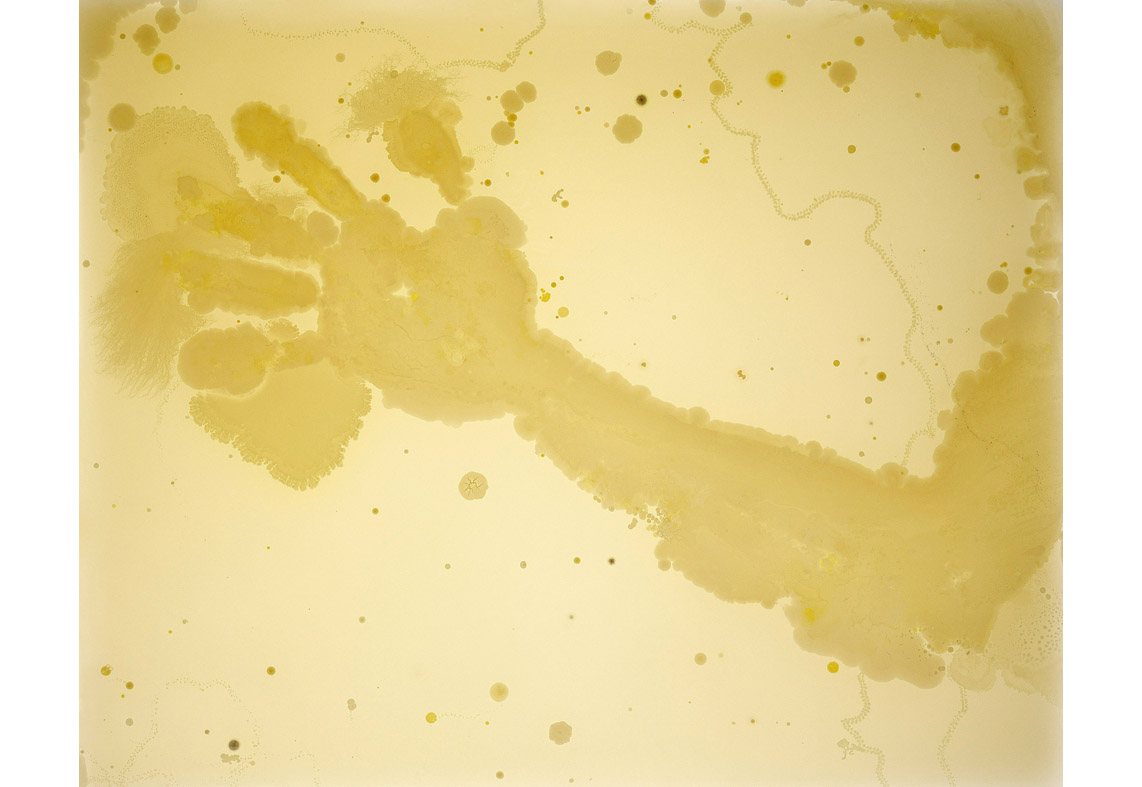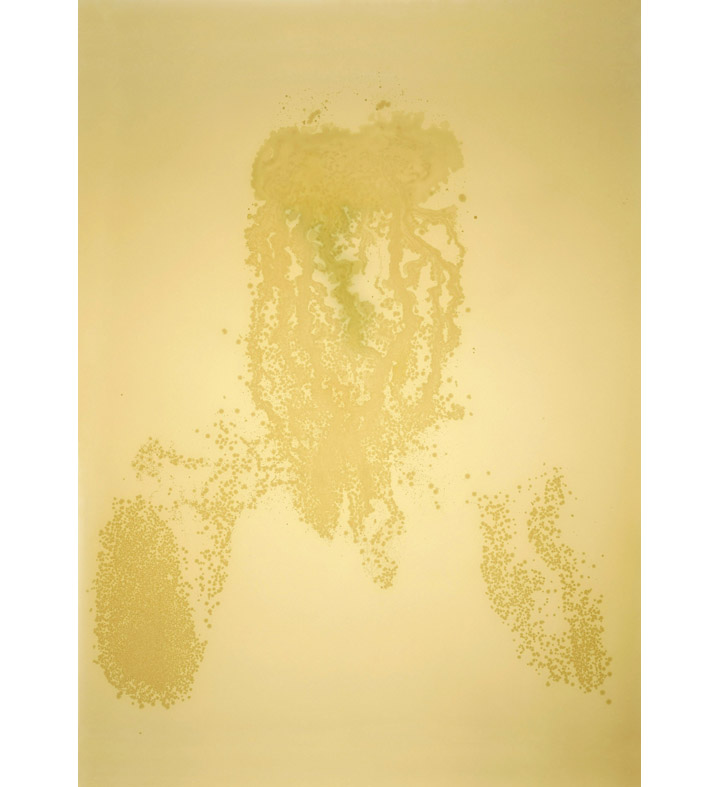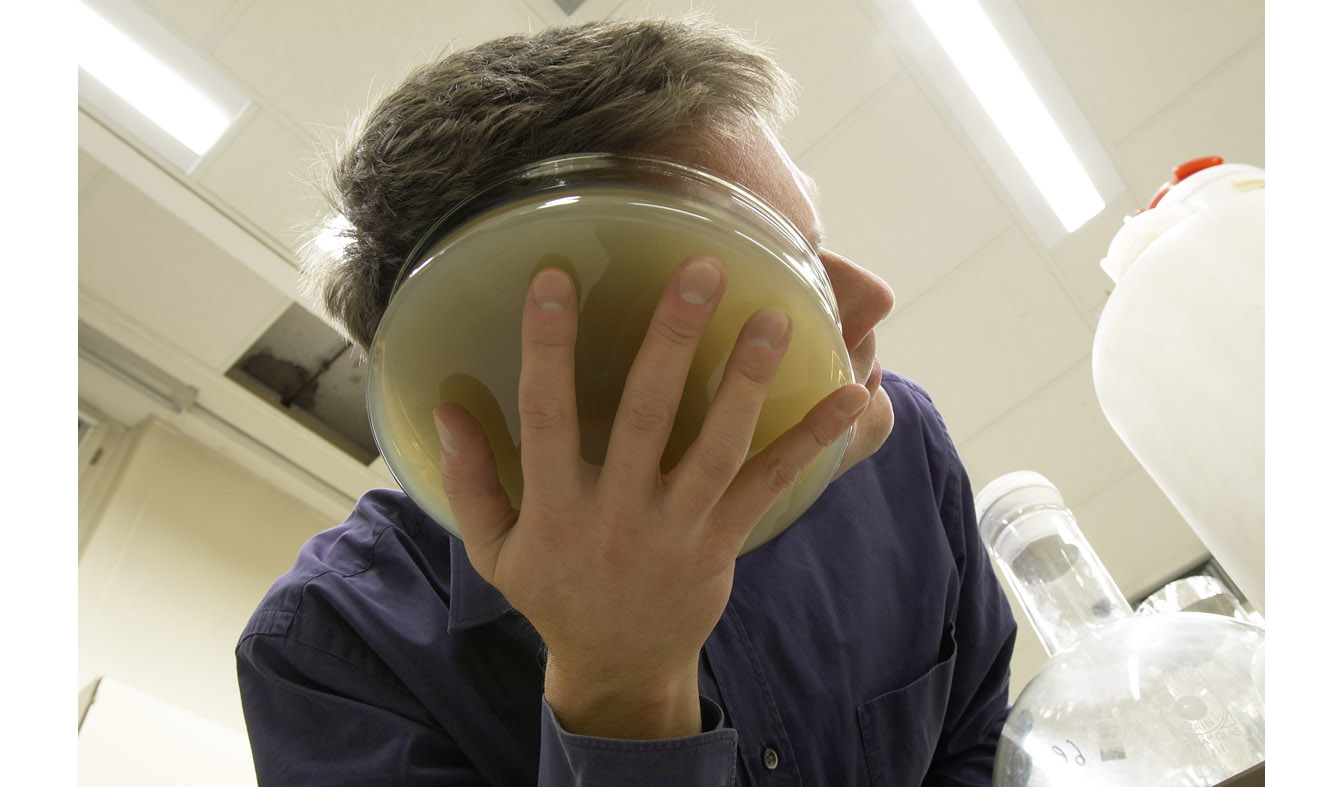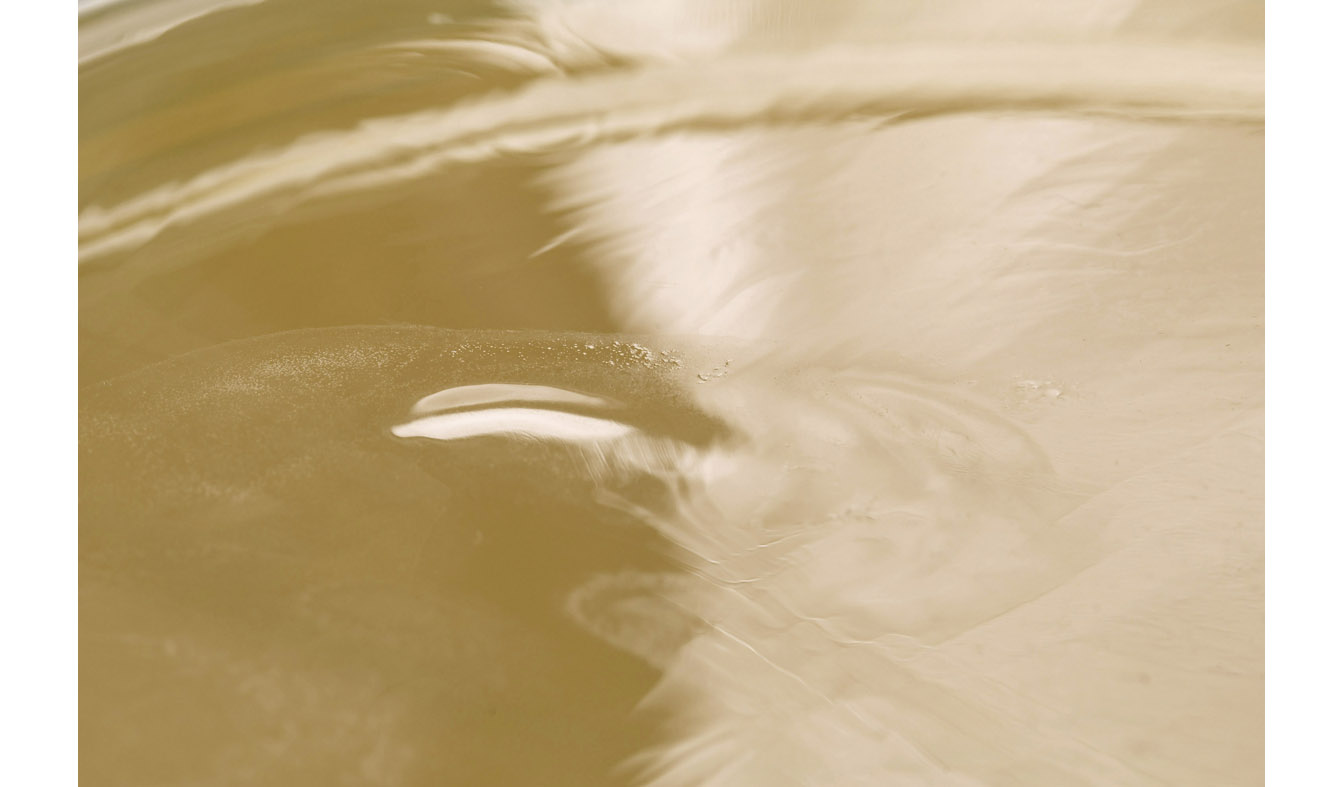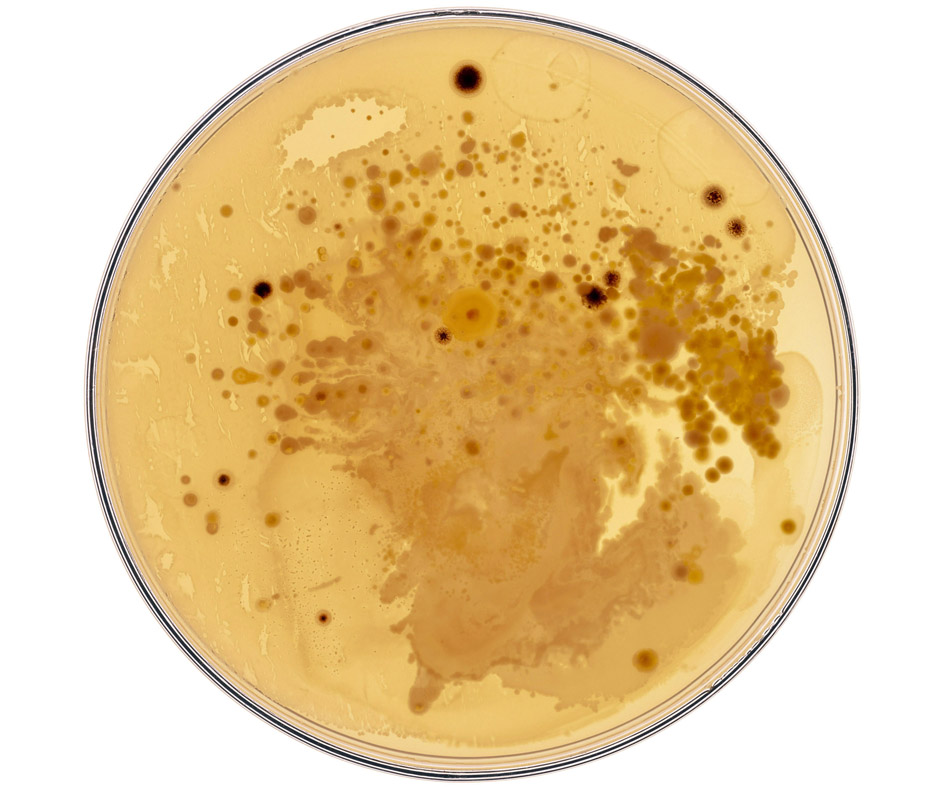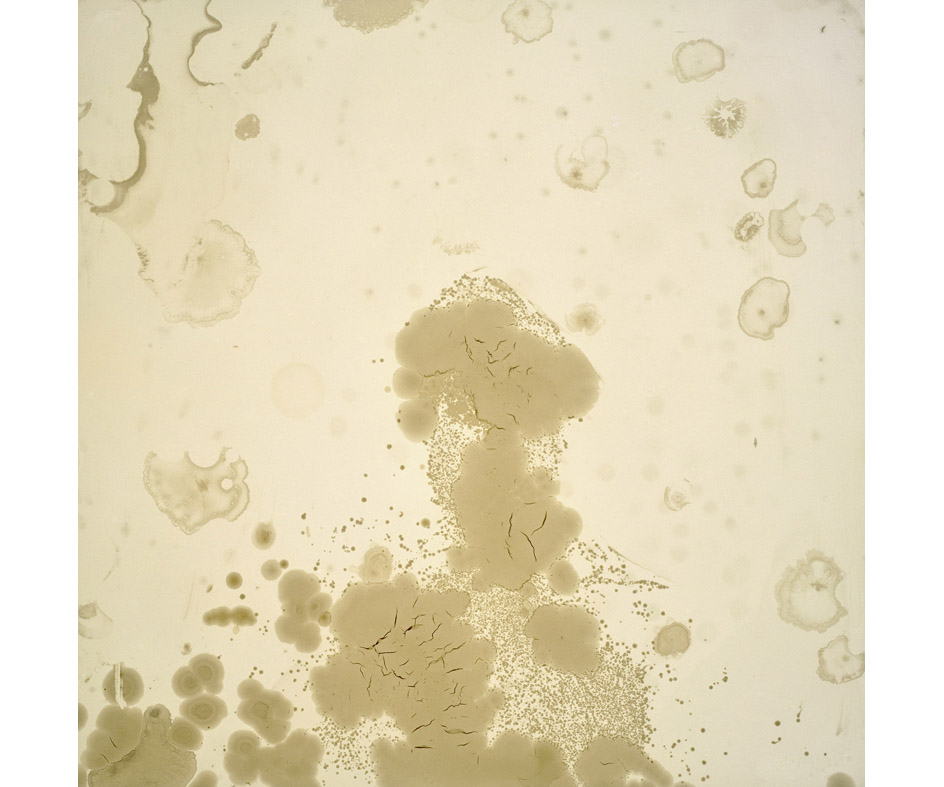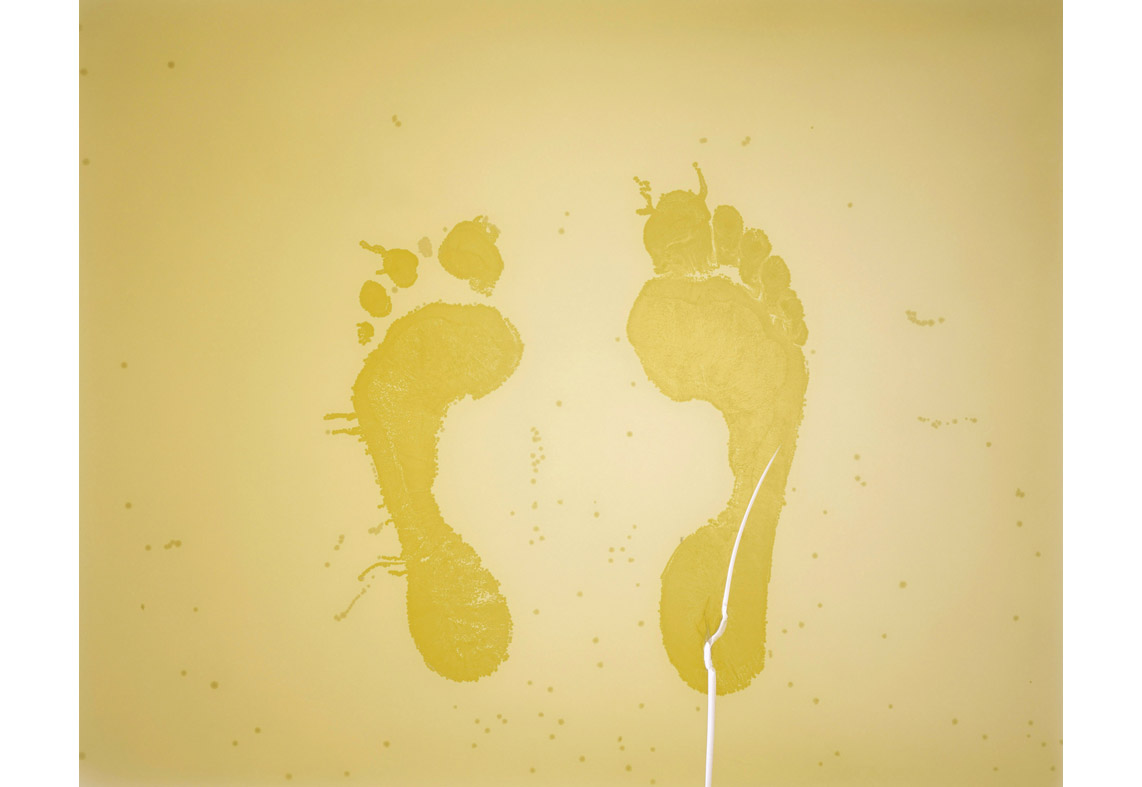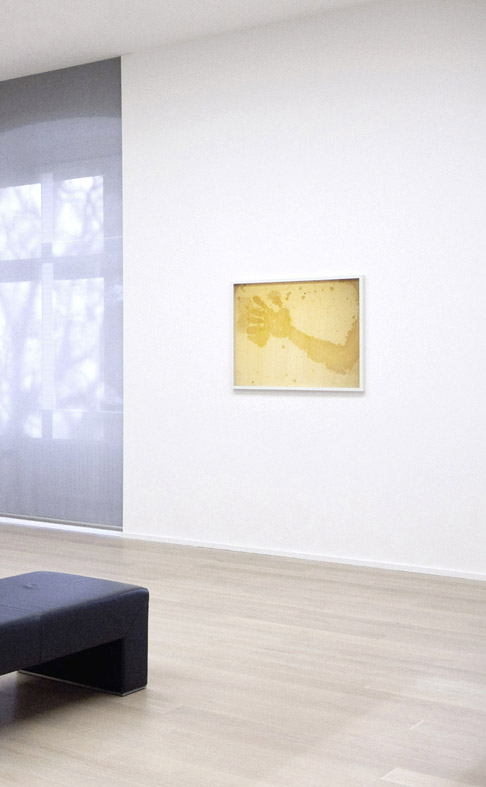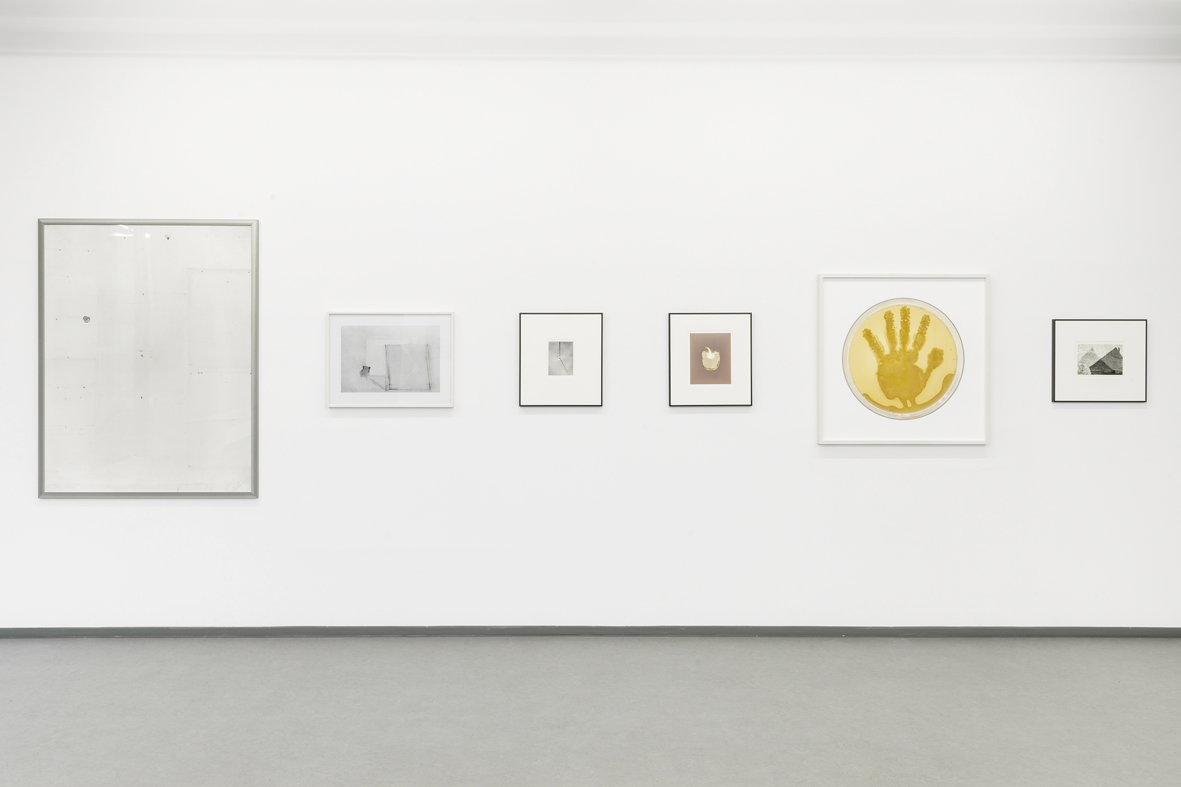 Human skin is a habitat for various kinds of bacteria cultures. An imprint of my body in an agar nutrient solution transports the bacteria it is carrying, which then continue to grow in the coming days in the form of my body. In this way, my body produces a biological image of my body. Afterwards, this scientific experimental set-up is documented photographically under a special lighting. Due to the development of toxic substances, the grown bacteria images must be carefully destroyed.

Inkjet pigment print on Hahnemühle Photo Rag
Auf der menschlichen Hautoberfläche existieren Bakterienkulturen unterschiedlichster Art. Indem ich meinen Körper in einer Agarnährlösung abdrücke, werden meine körpereigenen Bakterien übertragen und wachsen nach einigen Tagen so meine Körperkonturen nach. Auf diese Weise entsteht ein biologisches Abbild meines Körpers durch meinen Körper.
Diese naturwissenschaftliche Versuchsanordnung wird anschließend unter einer speziellen Beleuchtung fotografisch dokumentiert. Die gewachsenen Bakterienbilder selbst müssen aufgrund der Entwicklung toxischer Stoffe sorgfältig vernichtet werden.
---