The first inspiration for my work Passagen is owed to the rich wealth of imagery of the Mithras Cult of antiquity, whose roots can be traced back as far as the fourteenth century BCE. Originating in the Persian region, this cult gained prevalence in Roman culture from the first century CE on in a modified form. Mithraism is considered the precursor of Christian culture, which adopted many of its images.
The imagery of this mystery cult is interpreted differently among scientists. One of these readings connects the images to our prenatal experiences and memories, the birth process, and the first months after birth, which are inscribed in our subconscious. Hence, the cult images are modeled on the different transitions in human development. On behalf of all newly born, as it were, Mithras lives through the different phases of life. A notably important phase is called "optical opening". Here, when the newborn starts to perceive its environment and its vision improves, an unconscious creative process begins in which interior and exterior images encounter one another and merge. The experiences from this process are formative for our creative image production and perception.
By recognizing and trying to understand the potential relationships between the ancient-archaic imagery and the subconscious as well as theories in the field of natal studies, I created "moving images" that draw from the main contents of the cult images.
With the work Passagen I wanted to undermine the notion of a separation between the interior and the exterior, mythos and logos, body and soul. The world is not only before us, but mysteriously within us, interwoven in a constant creative metamorphosis.



Passagen – Erdstall
Together with a small group of archeologists, I visited an erdstall in northeastern Austria, near the Czech border. An erdstall is a cave-like tunnel system, roughly three meters underground, and can often only be traversed on one's knees or by crawling on the belly. In the midst of the system—silent and dark, surrounded on all sides by moist, cold clay, with tree roots penetrating through the ceiling at some points—one can make out primitively carved barrel vaults, benches set into the earth, and wall niches. Researchers have not made any unified theories about the history of these erdstalls. One assumption is that these systems were empty graves for the souls of the dead.
Having exposed myself to this place for numerous hours on several visits, my interest was not just drawn toward the mystical origins and research alone; the man-made hollows in the earth almost forced an association with the elementary experience of passing through the birth canal.
Passagen – Erdstall
Reintal (Austria) 2010/2011
One-channel video, HD, color, silent, 2:49 min, continuous loop projection




Passagen – Alchemia
Vienna 2010/2011
One-channel video, HD, color, silent, 2:53 min, continuous loop projection




Passagen – Fluidum
Vienna 2010/2011
One-channel video, HD, color, silent, 3:36 min, continuous loop projection




Passagen – Dichtigkeit
Danube, Vienna 2011
One-channel video, HD, color, silent, 3:47 min, continuous loop projection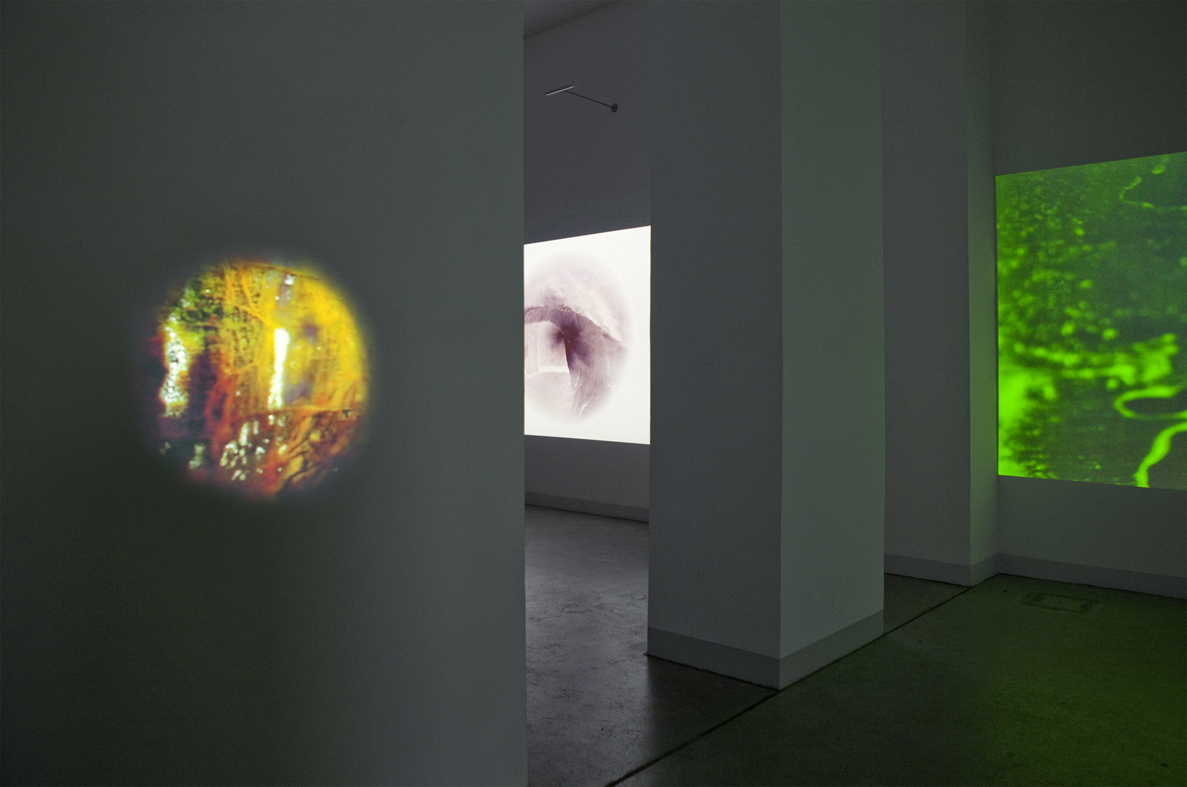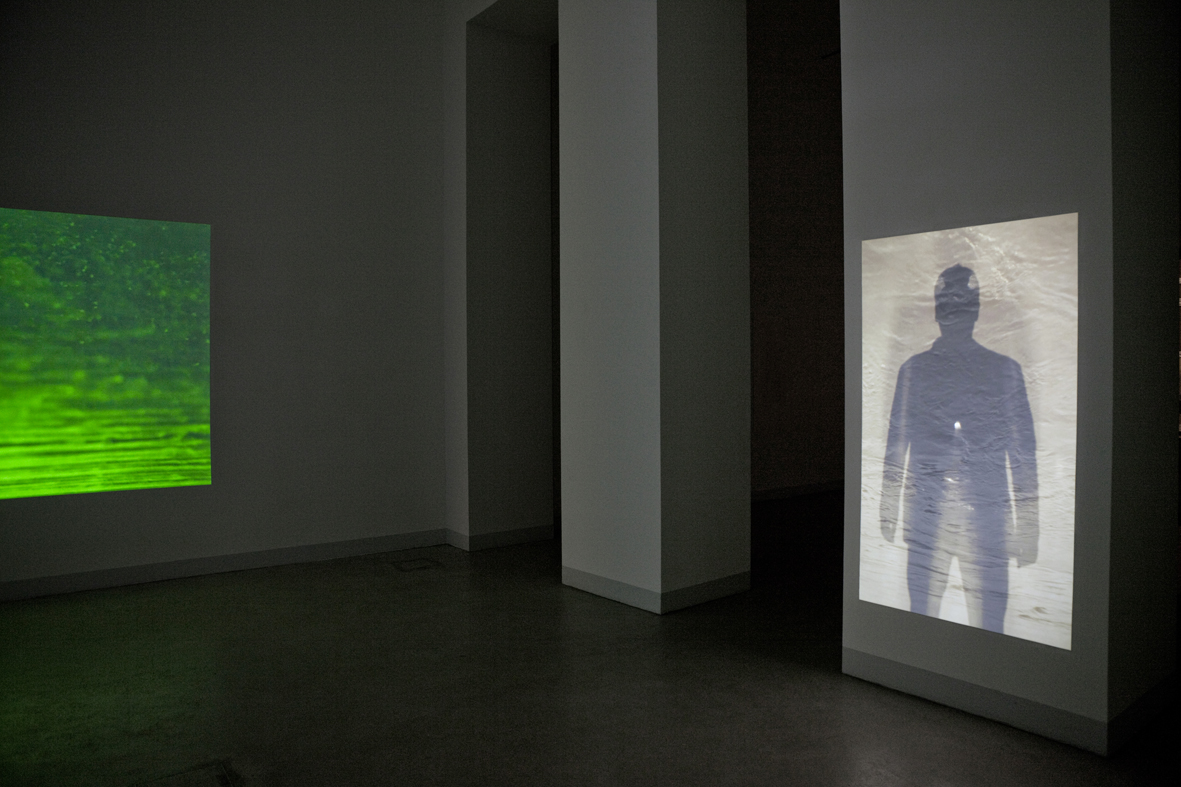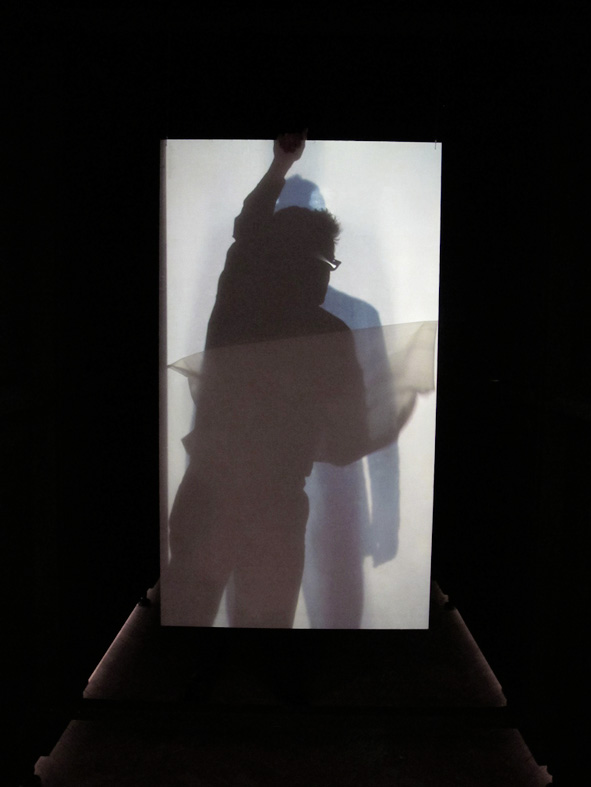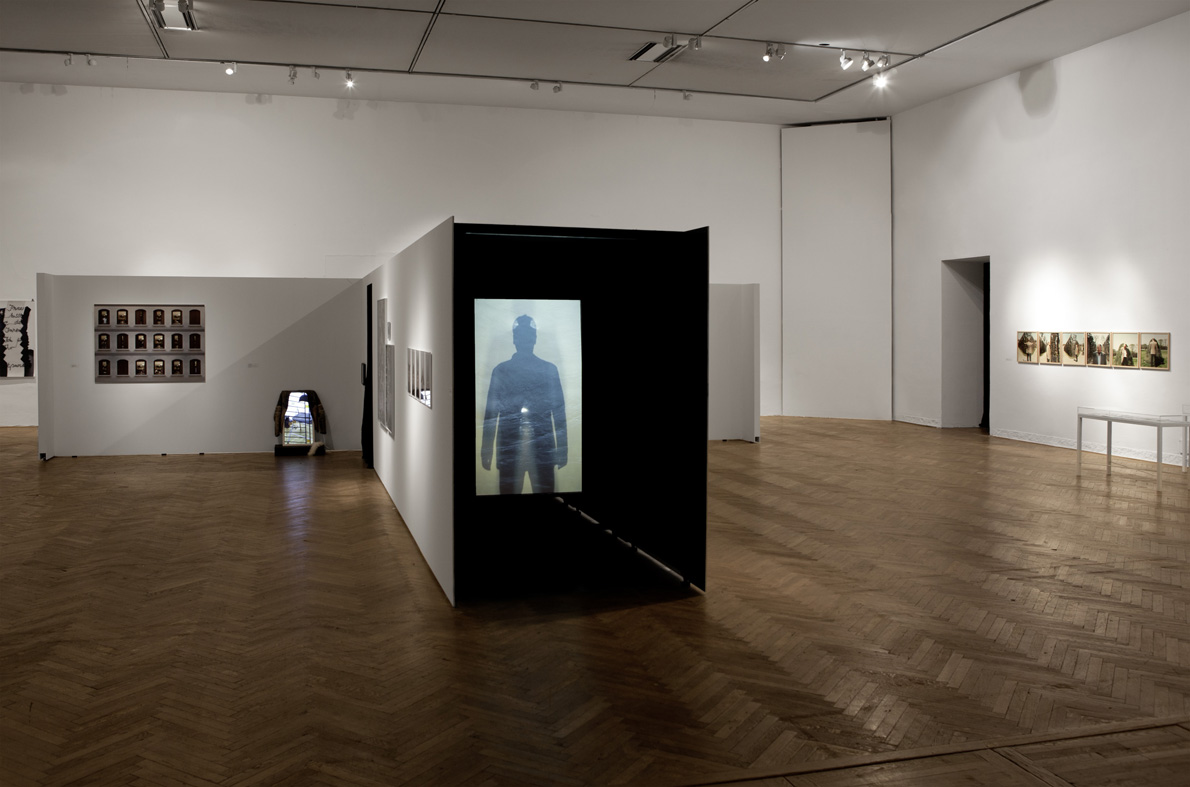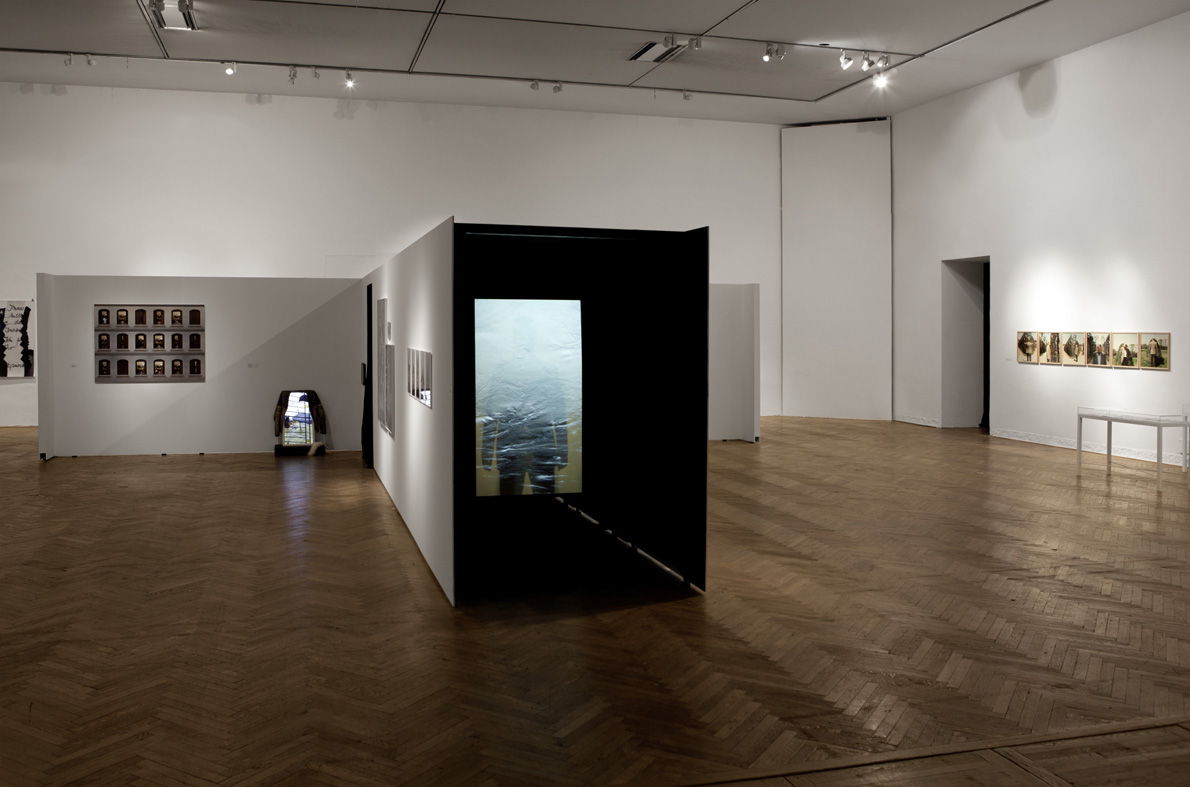 2012 Galerie Raum mit Licht-2
2012 Künstlerhaus Wien-1
2012 Künstlerhaus Wien-2
Erste Anregungen zu meiner Arbeit "Passagen" fand ich in der reichen Bilderwelt des antiken Mithras-Kultes, dessen Wurzeln bis in das 14. Jahrhundert vor Christus zurück reichen. Ursprünglich aus dem persischen Raum kommend, fand dieser Kult etwa seit dem 1.Jahrhundert n. Chr. in abgewandelter Form in der römischen Kultur weite Verbreitung. Mithras galt als Wegbereiter der christlichen Kultur und viele seiner Bilder finden sich in ihr wieder.
Die Bildwelt dieses Mysterienkultes wird von den Wissenschaftlern unterschiedlich interpretiert. Eine dieser Lesarten bezieht die Bilder auf unsere Erfahrungen und Erinnerungen aus dem vorgeburtlichen Sein, dem Geburtsvorgang und den ersten nachgeburtlichen Monaten, die sich in unser Unterbewusstsein einschreiben. Die Kultbilder sind so­mit den verschiedenen Übergängen der menschlichen Entwicklung nachempfun­den. Mithras durchlebt, stellvertretend für alle Neugeborenen, die verschiedenen Lebensphasen. Eine besonders wichtige Lebensphase wird "optische Öffnung" genannt. In dem Übergang, in dem das Neugeborene beginnt, seine Umwelt optisch wahrzunehmen und sein Sehvermögen zu schärfen, setzt ein unbewusster schöpferischer Prozess ein, indem die inneren und äußeren Bilder in Beziehung treten und sich mischen. Die Erfahrungen aus diesem Prozess sind prägend für unsere kreative Bildproduktion und -wahrnehmung.
Im Erkennen und Empfinden möglicher Beziehungen zwischen antik-archaischer Bildwelt und dem Unbewussten sowie den Theorien der Frühkindheitsforschung schuf ich "bewegte Bilder", die sich an zentrale Inhalte der Kultbilder anlehnen.
Mit der Arbeit "Passagen" möchte ich die Vorstellung einer Trennung zwischen Innen und Außen, Mythos und Logos, Leib und Seele unterwandern. Die Welt liegt uns nicht nur gegenüber, sondern befindet sich geheimnisvoll in uns, verbunden in einem stetigen schöpferischen Verwandlungsprozess.

Passagen – Erdstall
Mit einer kleinen Gruppe von Archäologen besuchte ich im Nordosten Öster­reichs nahe der tschechischen Grenze einen Erdstall. Ein Erdstall ist eine höhlenar­tige Ganganlage, etwa drei Meter unter der Erde und zumeist nur knieend oder auf dem Bauch kriechend zu passieren. Inmitten dieser Anlage, still und dunkel – von allen Seiten von feuchtem, kaltem Lehm umgeben, Baumwurzeln dringen an eini­gen Stellen durch die Decke – kann man primitiv geschabte Tonnengewölbe, im Erdreich angelegte Sitzbänke und Wandnischen deutlich erkennen. Die Aussagen der Forschung über die Hintergründe dieser Erdställe sind nicht eindeutig. Man geht davon aus, dass es sich bei diesen Anlagen vermutlich um Leergräber für die Seelen Verstorbener handelt.
Nachdem ich mich diesem Ort mehrere Male über viele Stunden ausgesetzt hatte, war für mich nicht allein der mystische Ur­sprung und die Forschung hierzu von Inte­resse; die von Menschenhand geschaffene Erdhöhle evozierte fast zwingend die Asso­ziation mit dem elementaren Erlebnis, der Passage durch den Geburtskanal.