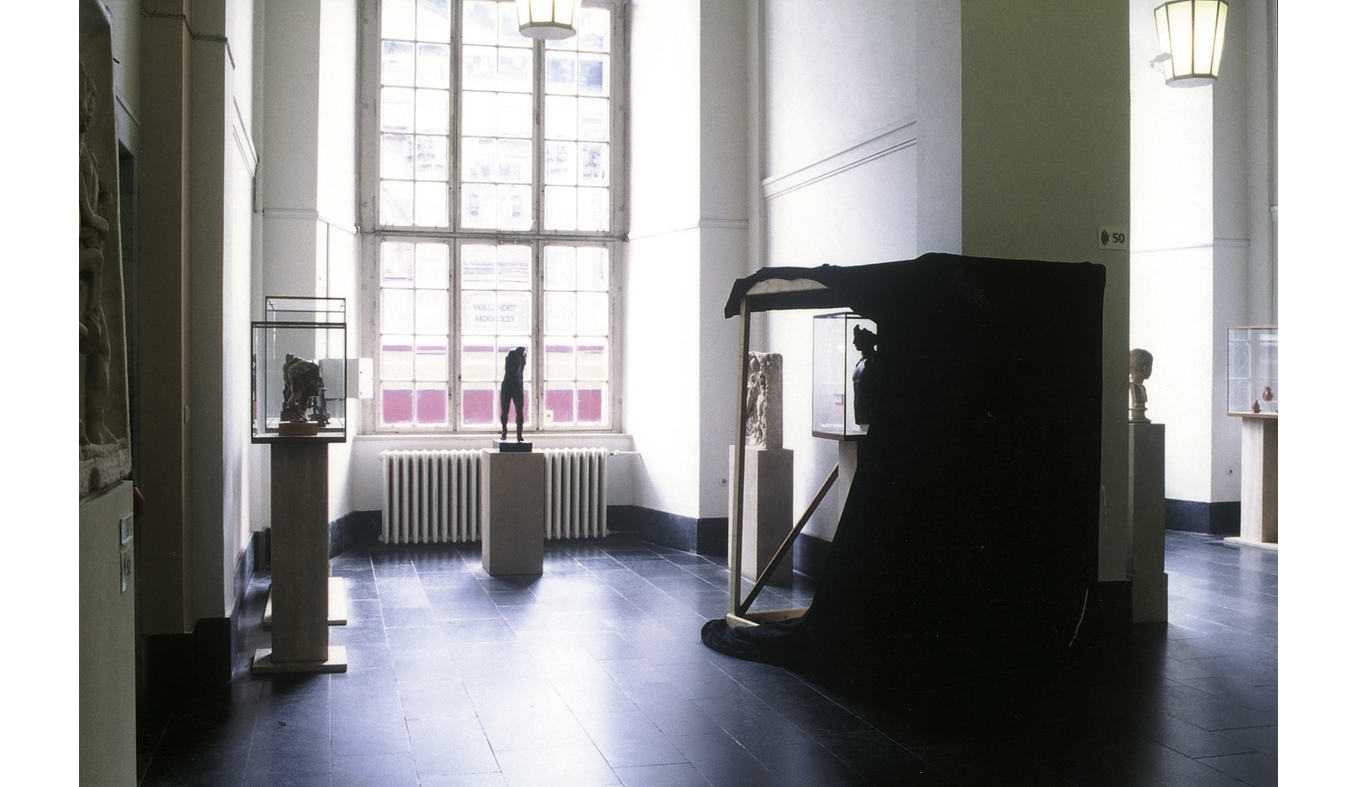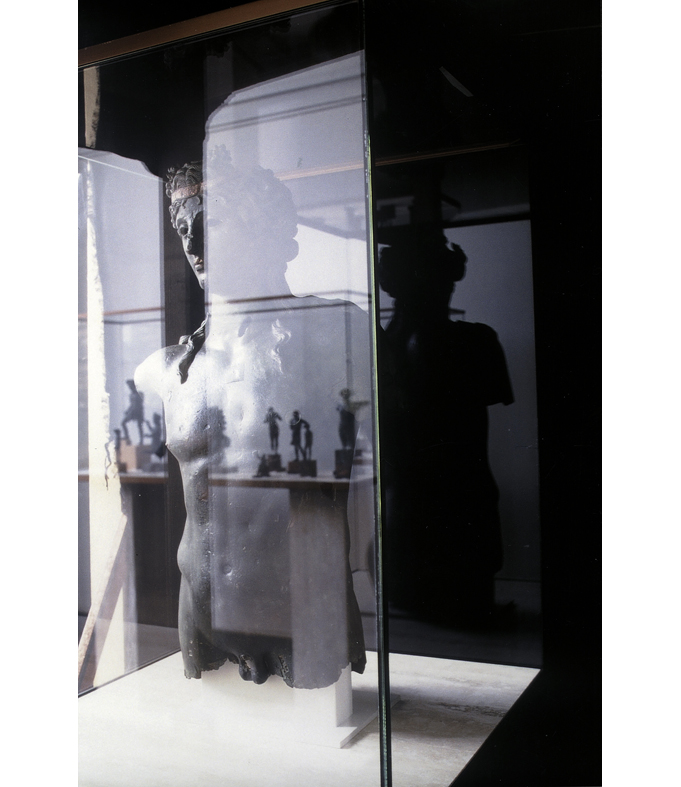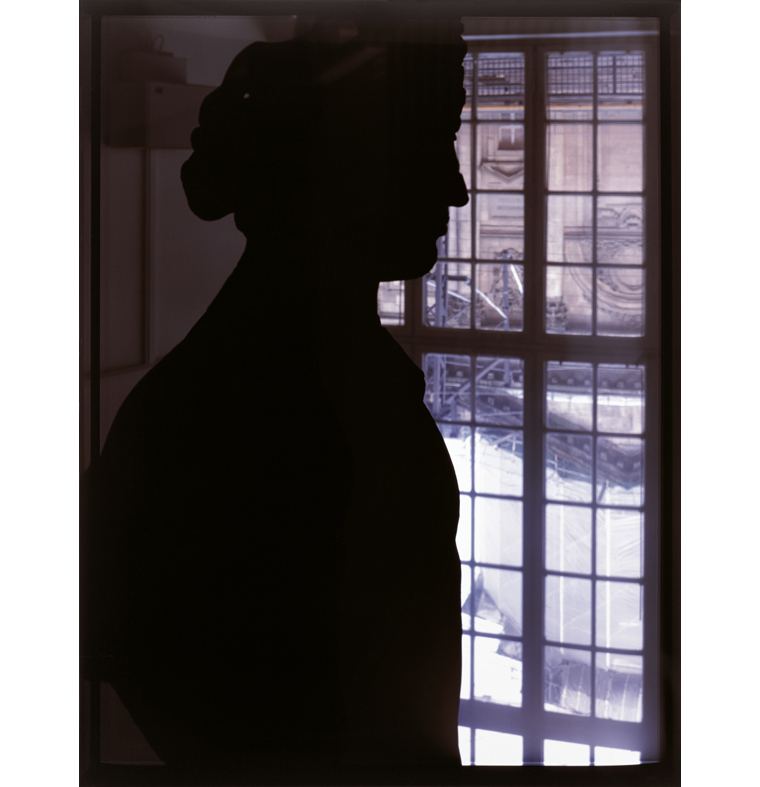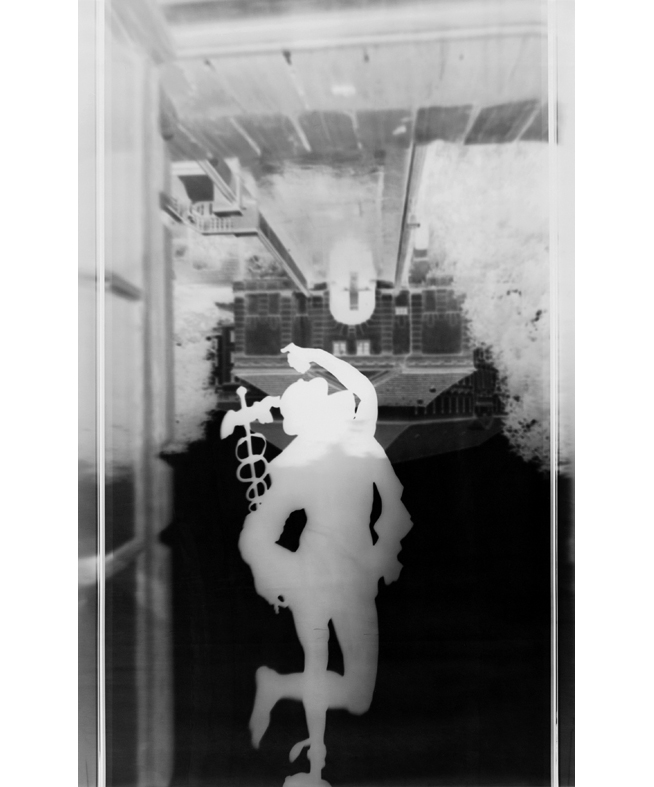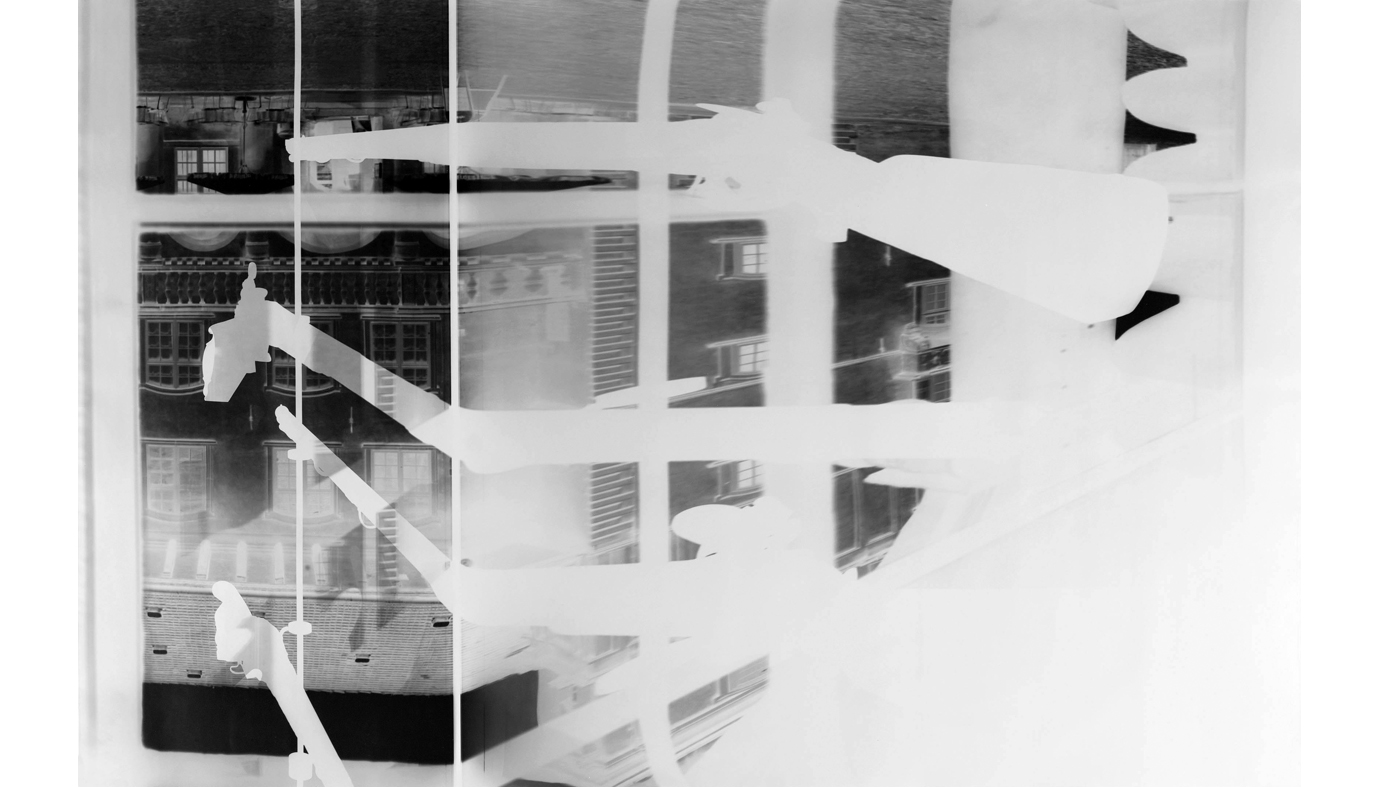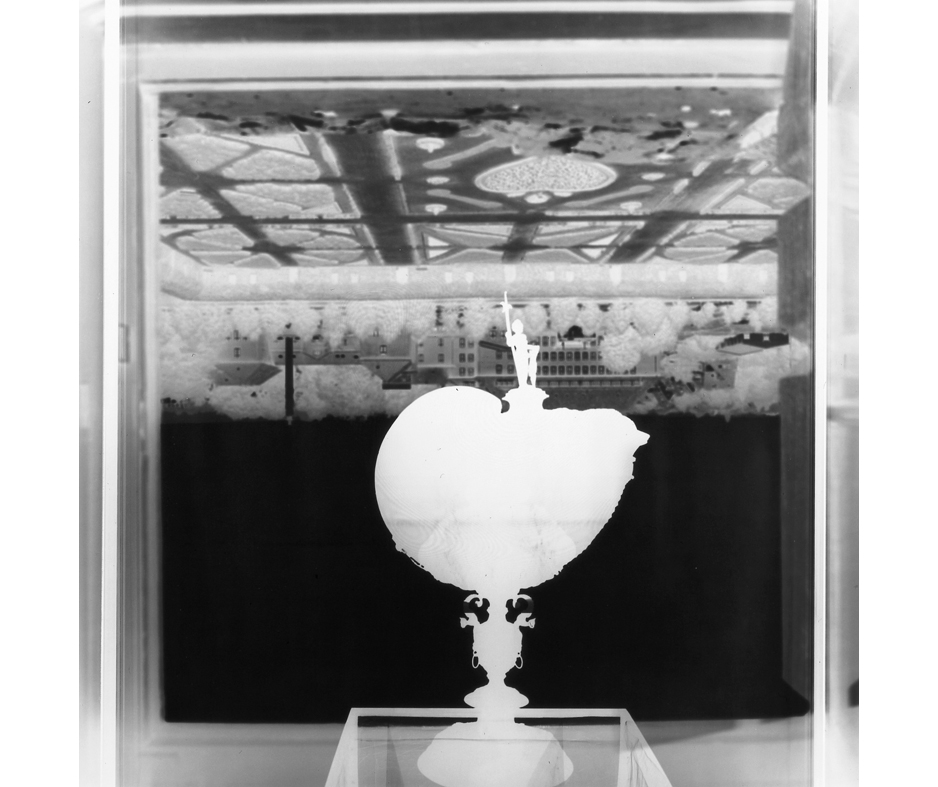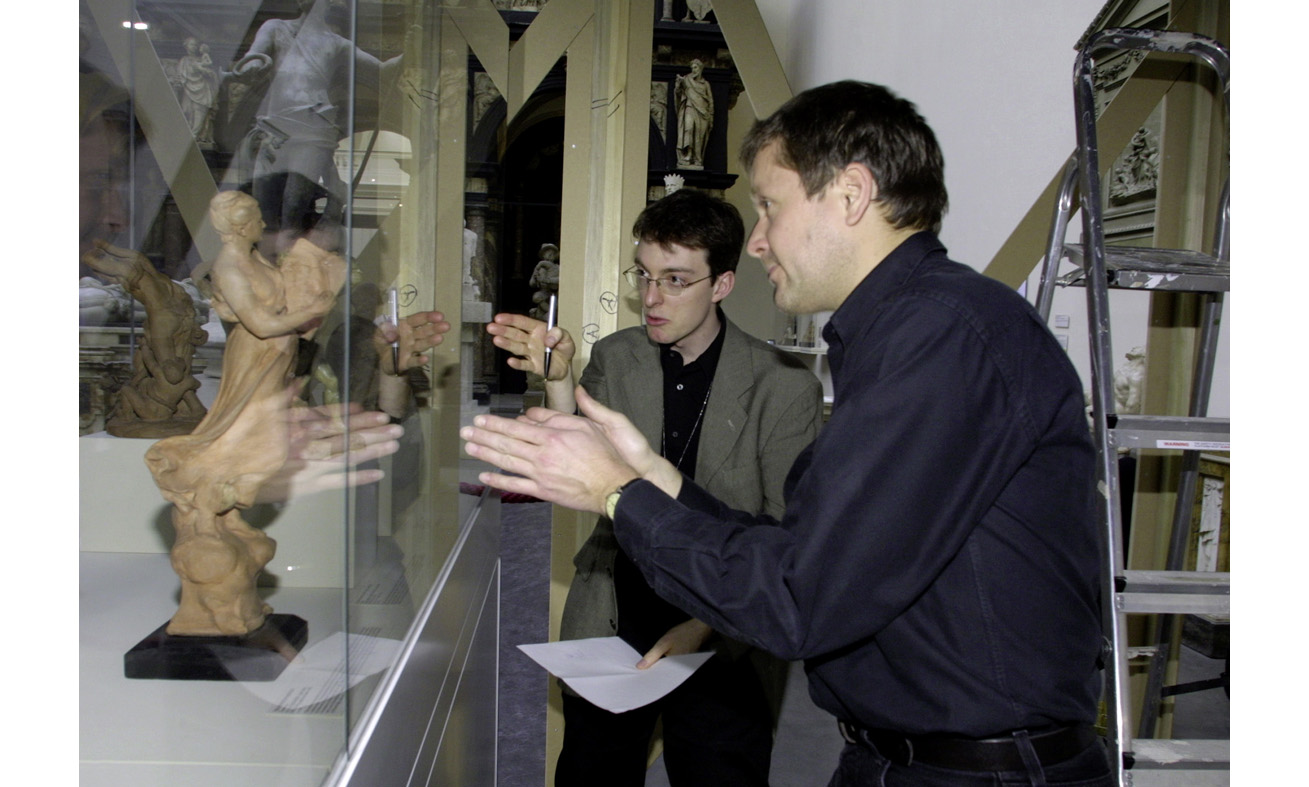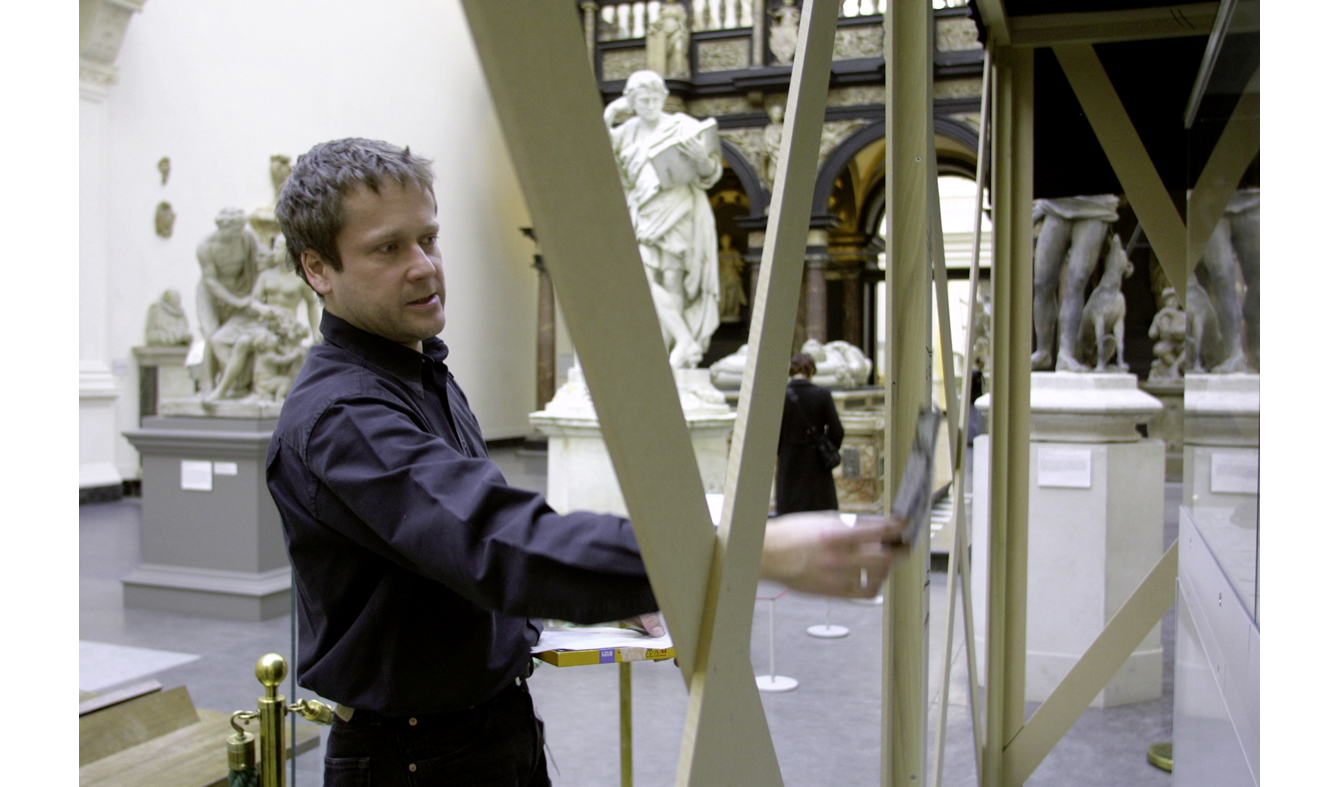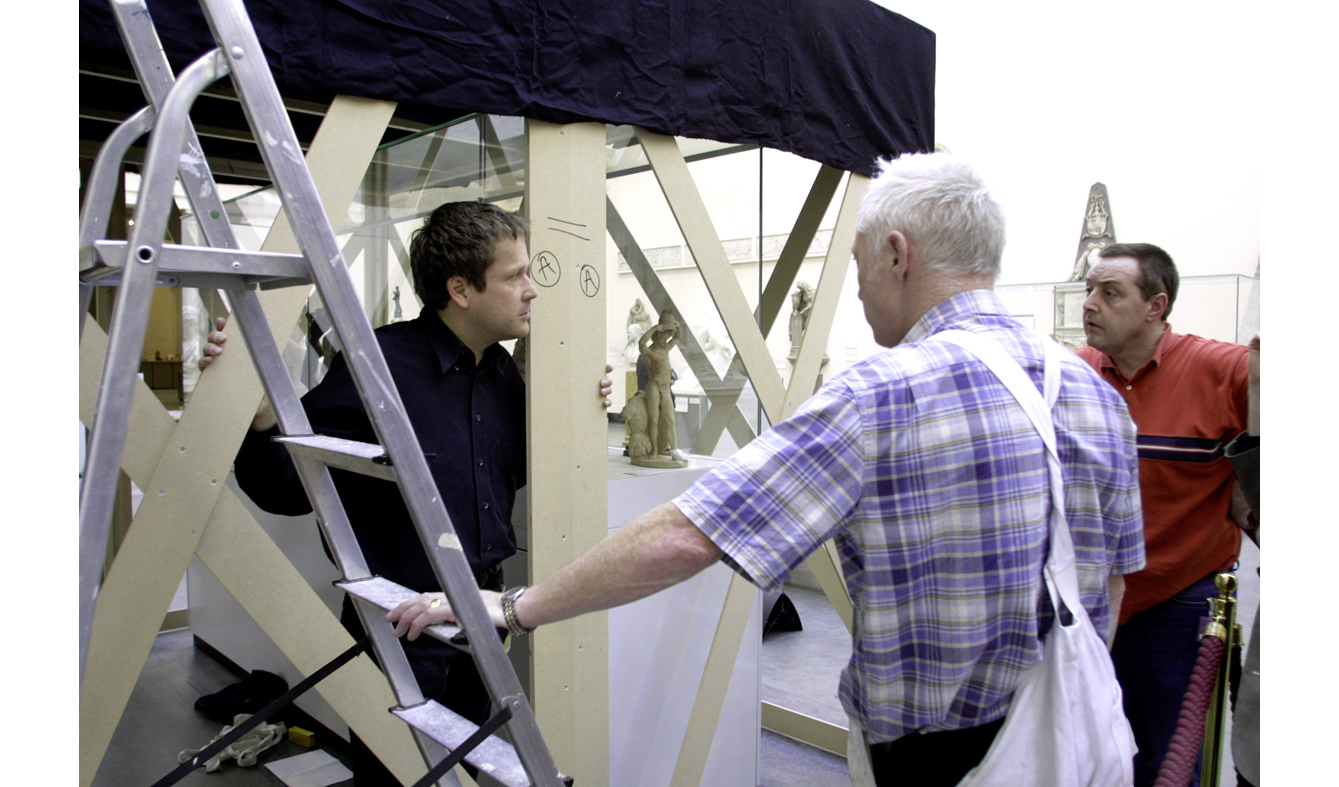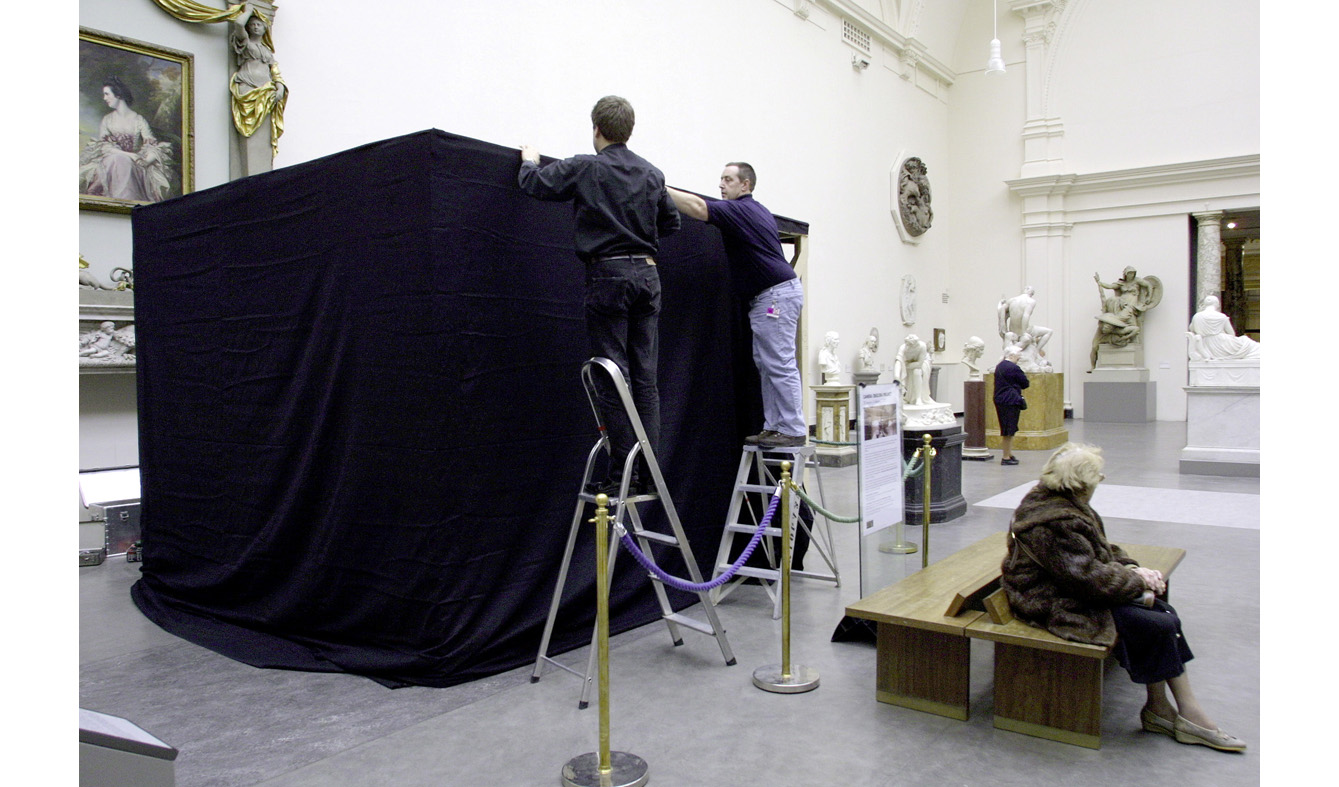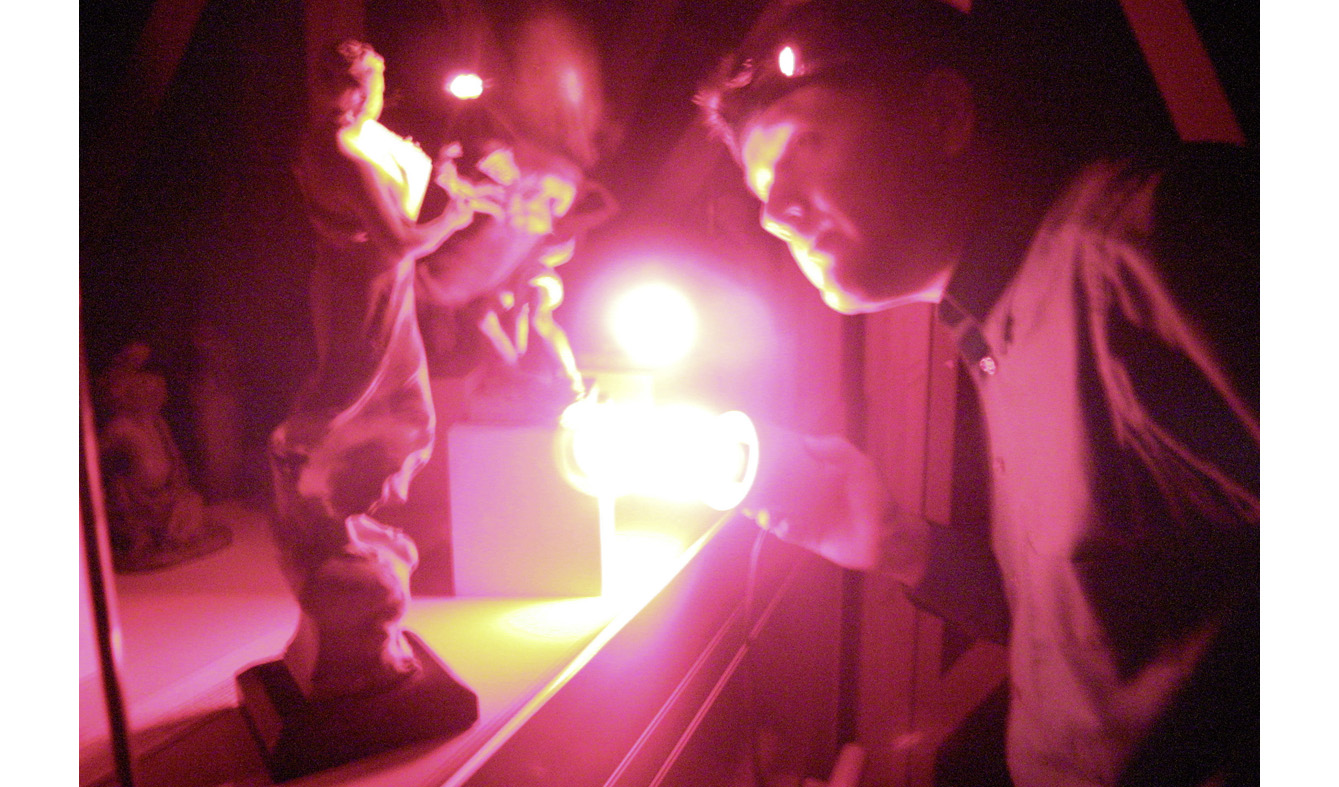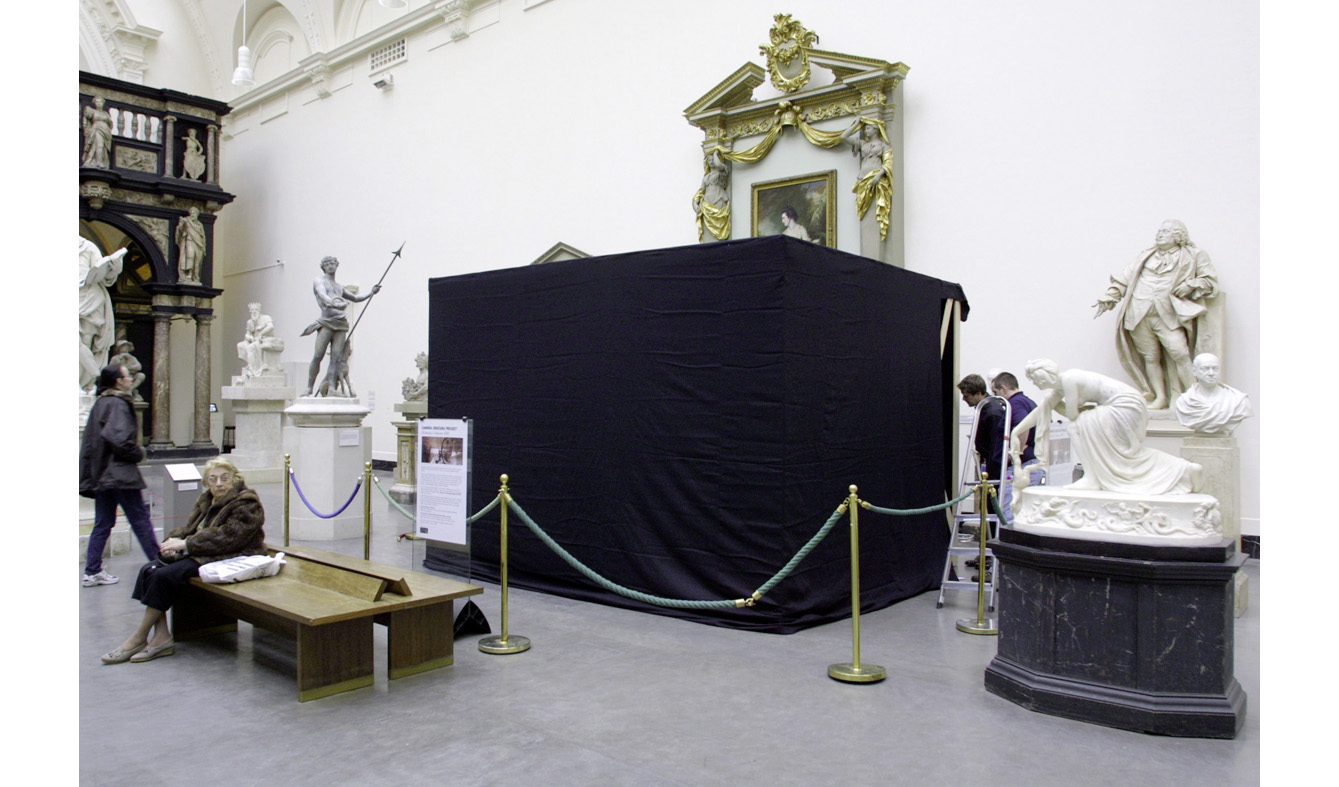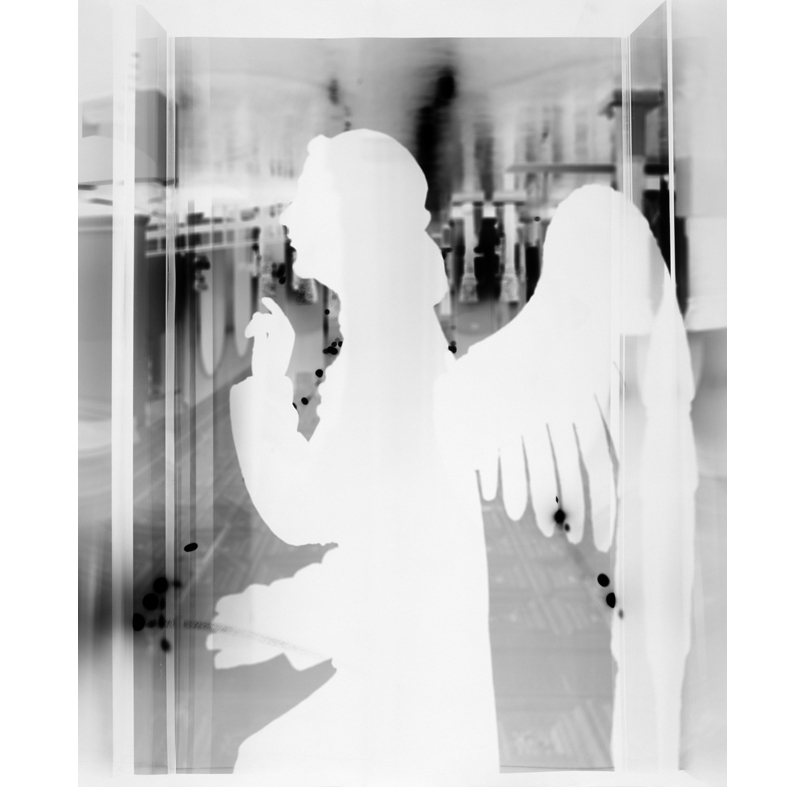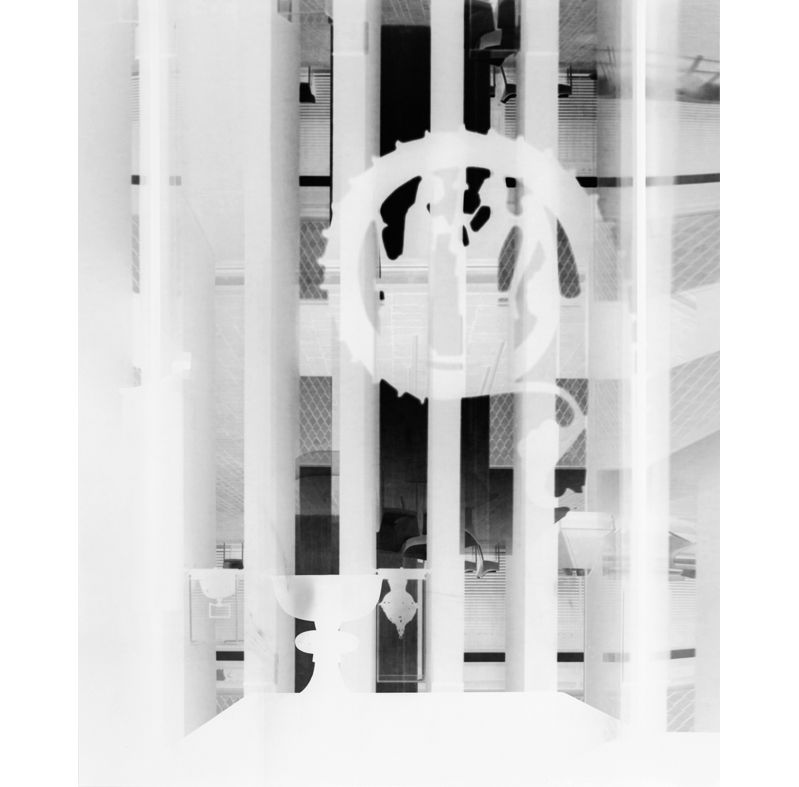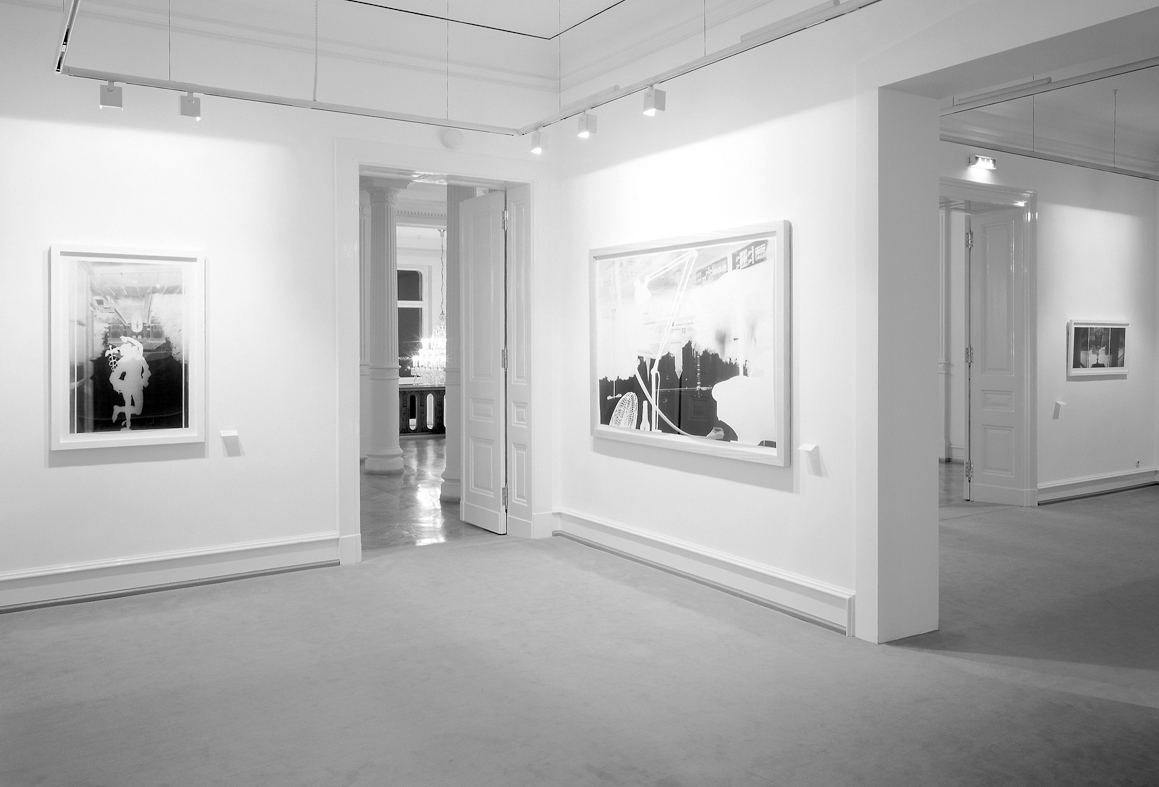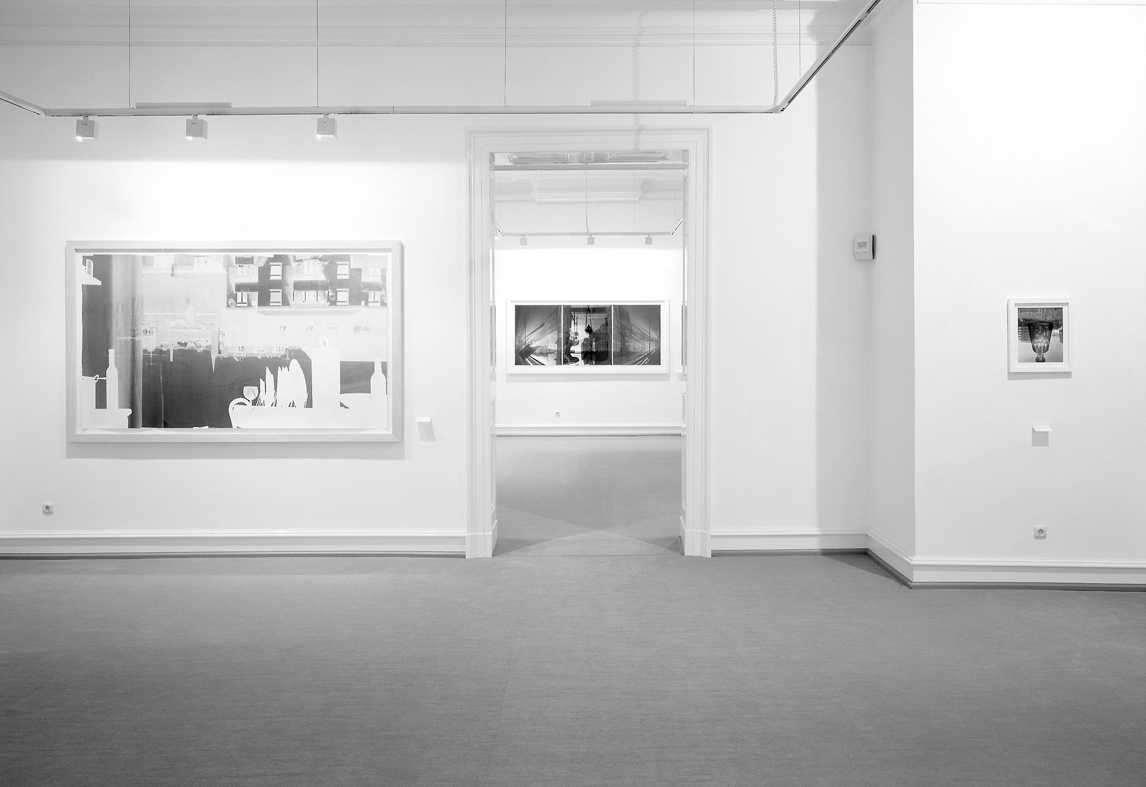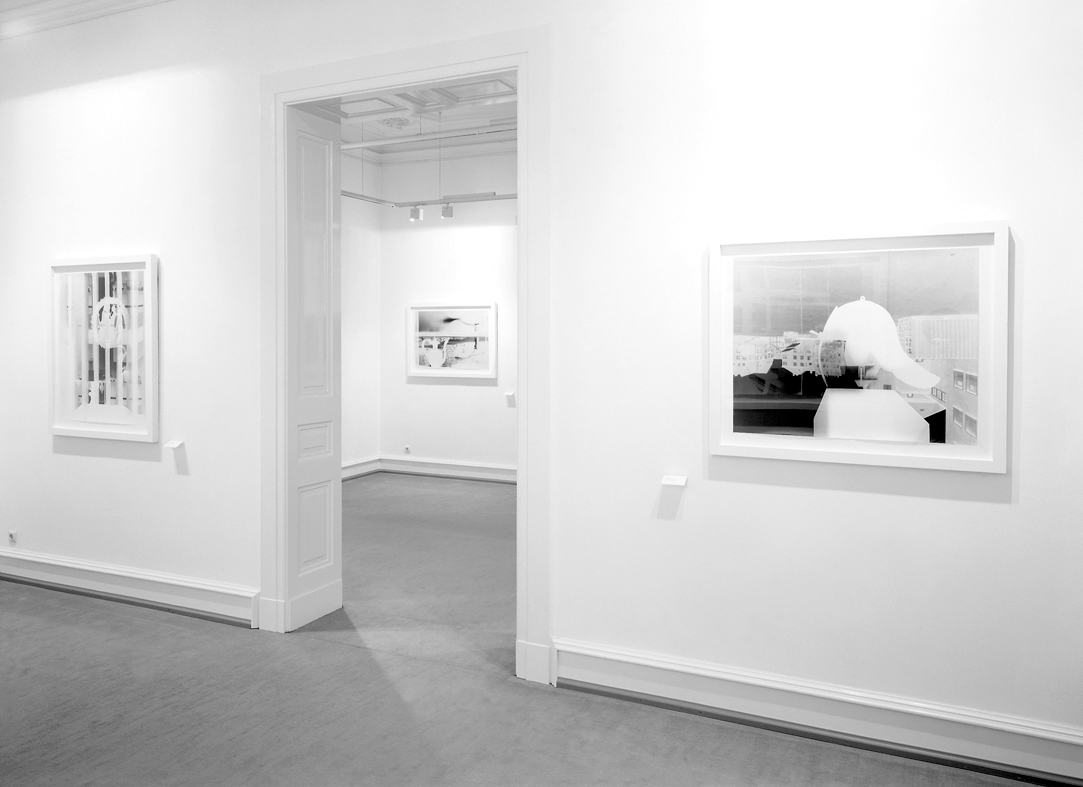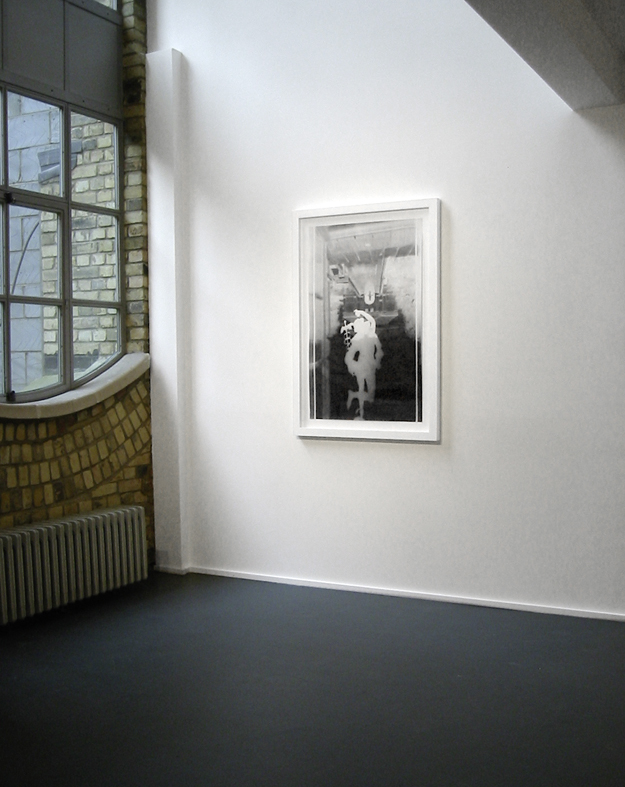 Vitrines in museums together with their exhibits are covered with black cloth, turning them into a camera obscura. In this way, the artificiality of the vitrine space is emphasized while a new productive function is attained: a camera producing pictures. The glass case -now camera obscura- is often placed next to a window so that the light falling into it transports an image of the urban environs of the museum. This picture -seen upside down due to the way the pinhole camera works- also simultaneously shows the silhouettes of the objects normally exhibited in the glass case.
The objects, having been lifted out of the circulation of economic activity, are now artificially mixed with the outside world they have been taken from.

Unique, b/w silvergelatine fibre-based baryta paper
Unique, color Ilfochrome paper
Räume aus Glas

Vitrinen in Museen werden mitsamt ihren Objekten mit schwarzen Tüchern verhüllt und so von mir in eine Camera obscura verwandelt. Der Raum der Vitrinen wird dadurch in seiner Künstlichkeit verstärkt und bekommt eine neue, zusätzlich produktive Funktion: die einer Bilder produzierenden Kamera. Ist die Vitrine – jetzt Camera obscura – im Museum in Fensternähe platziert, zeigt sich ein Bild der urbanen Außenwelt des Museums. In diesem, durch die Technik der Lochkamera bedingt, auf dem Kopf stehenden Bild, bilden sich zusätzlich und gleichzeitig die Schattenrisse der Objekte ab, die sich in der Vitrine befinden.
Die Objekte, im musealen Kontext aus dem Kreislauf des allgemeinen Gebrauchs herausgenommen, werden so auf der Bildebene wieder in eine Beziehung zur Außenwelt gesetzt, der sie entnommen wurden.
---