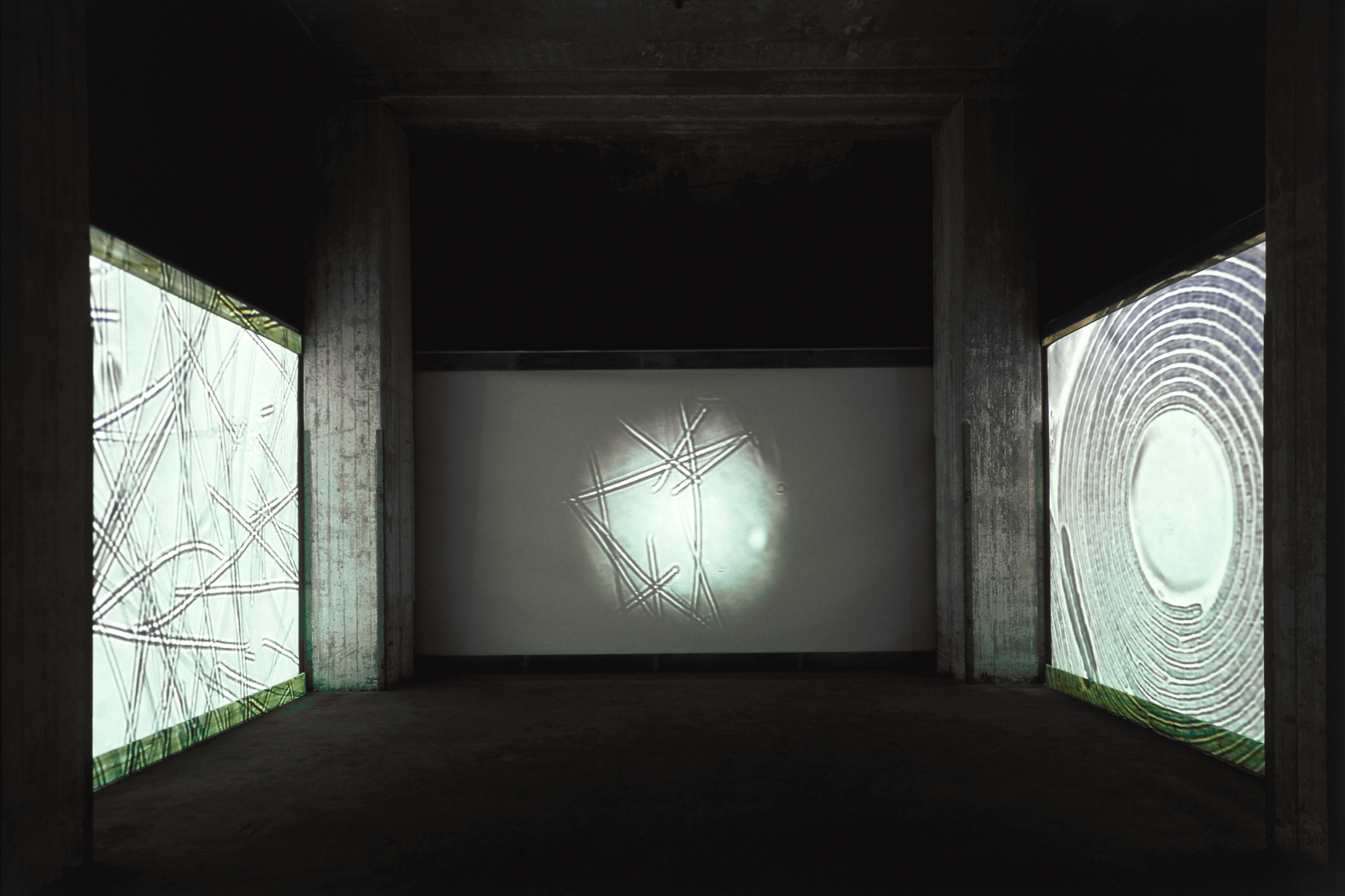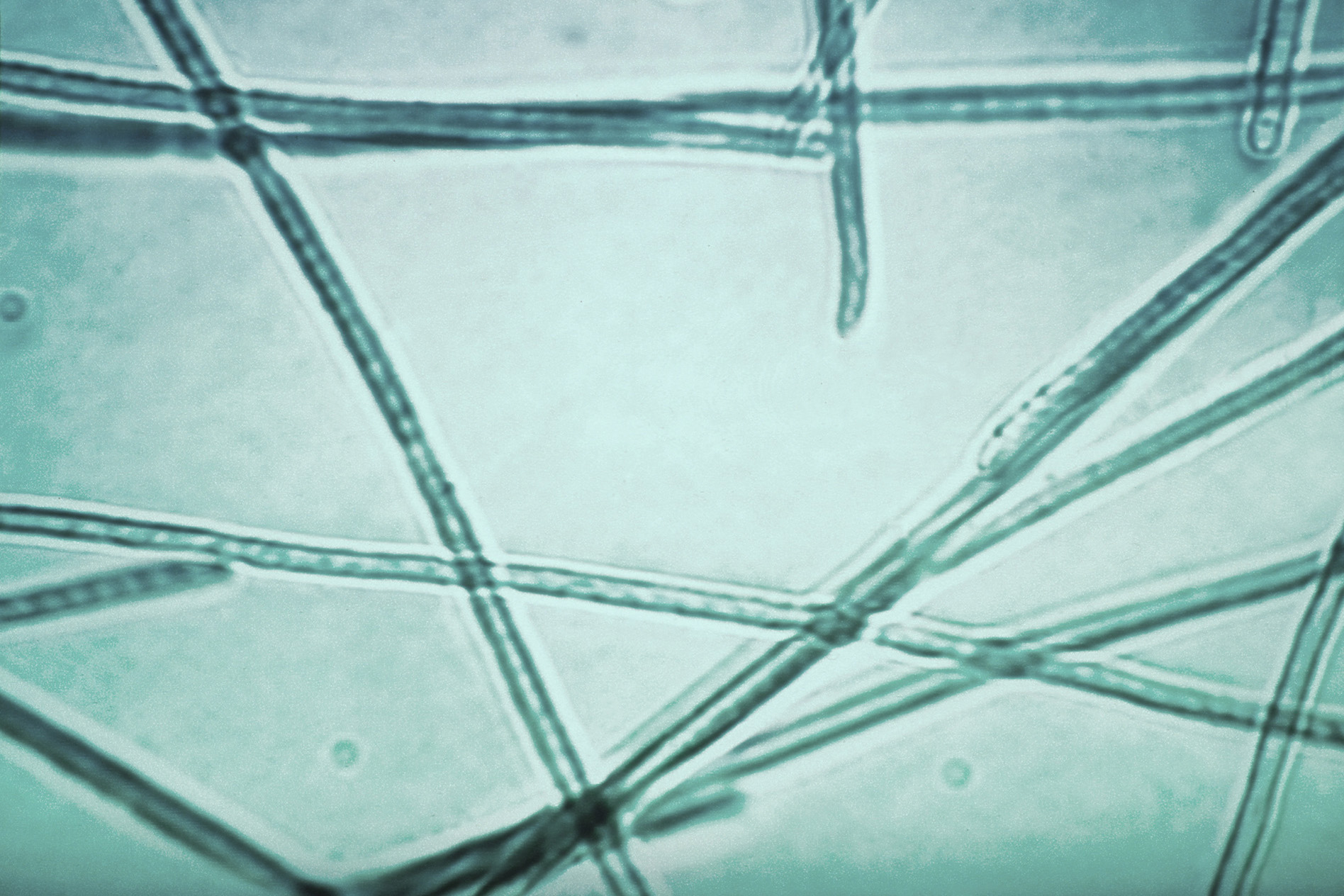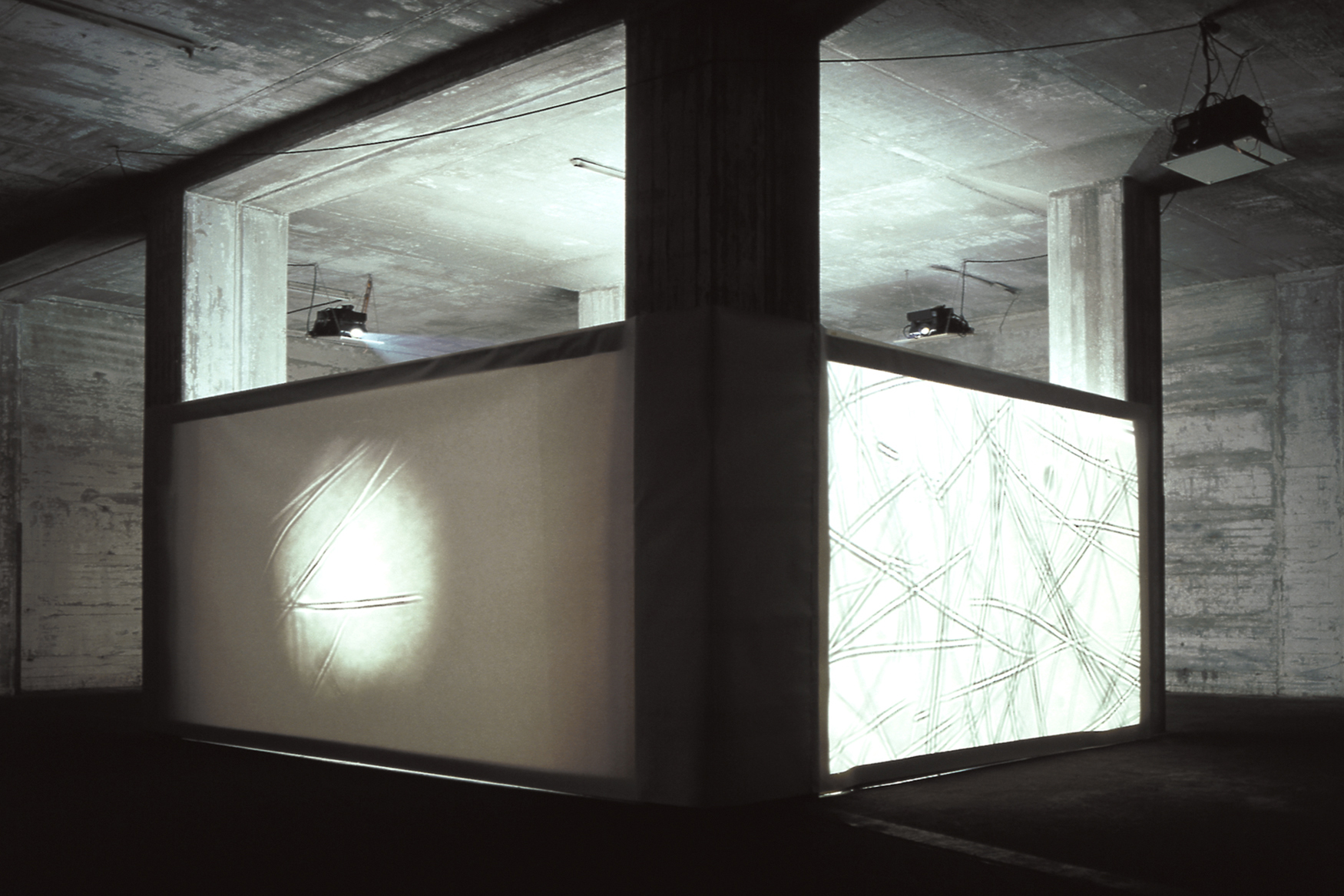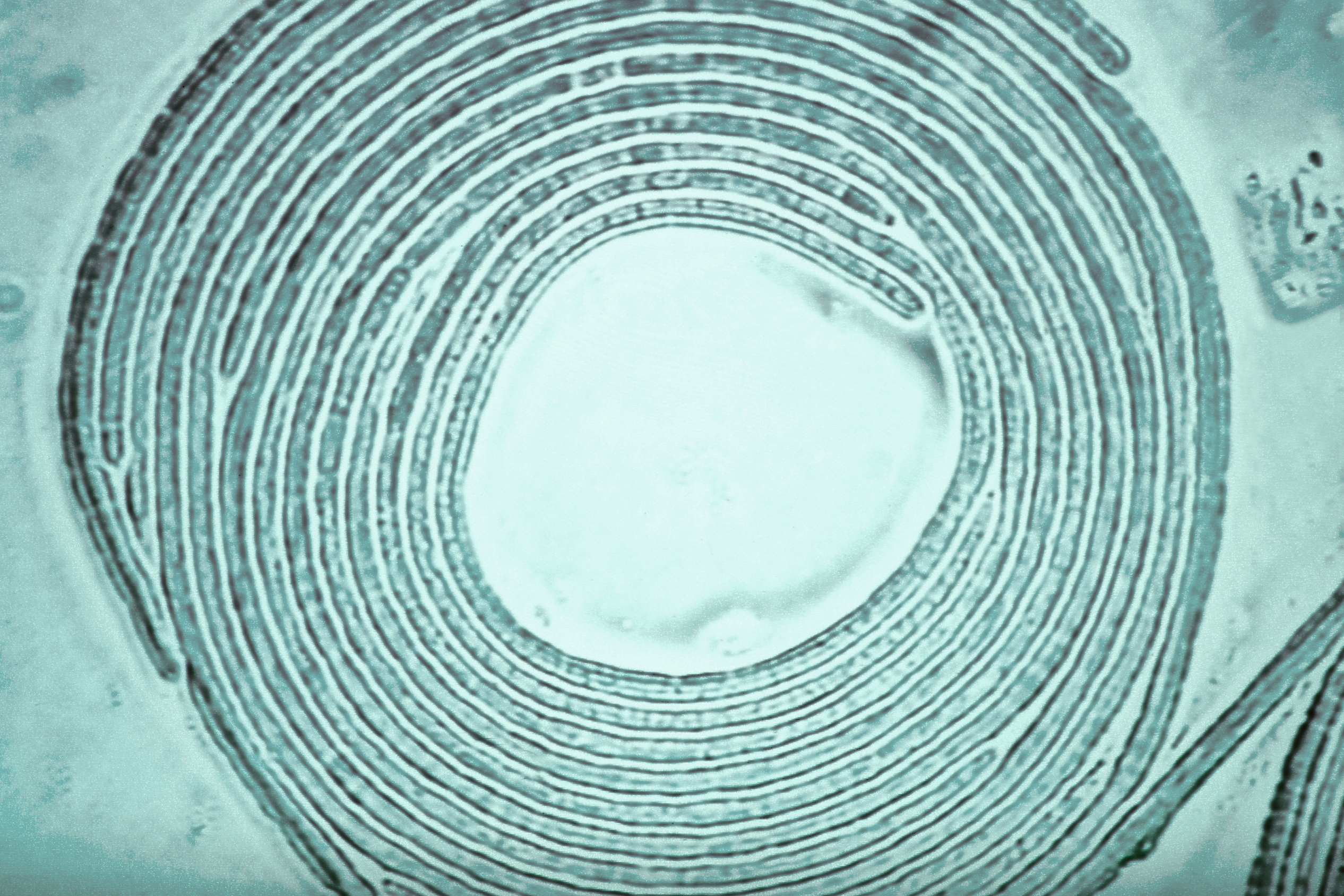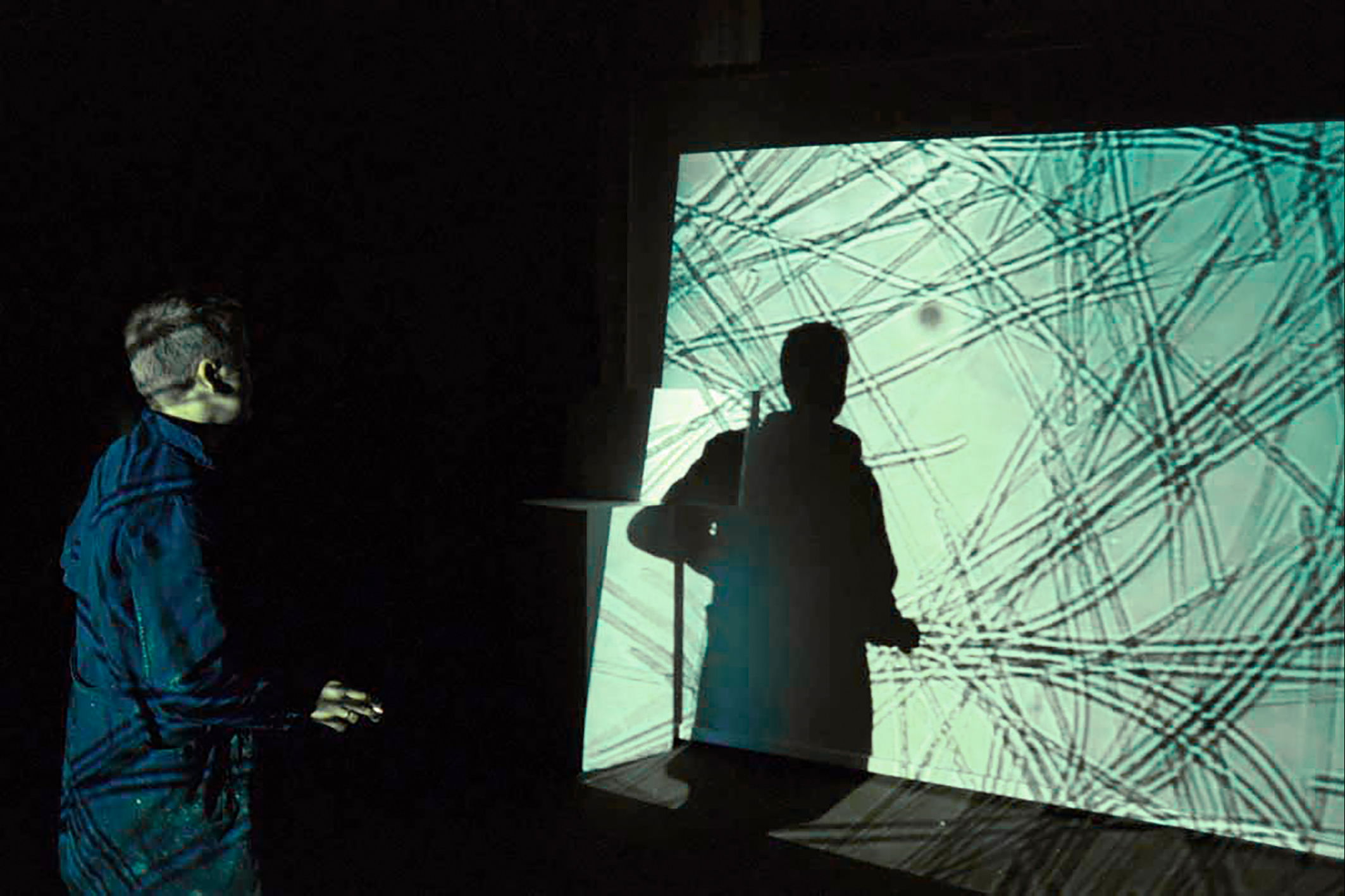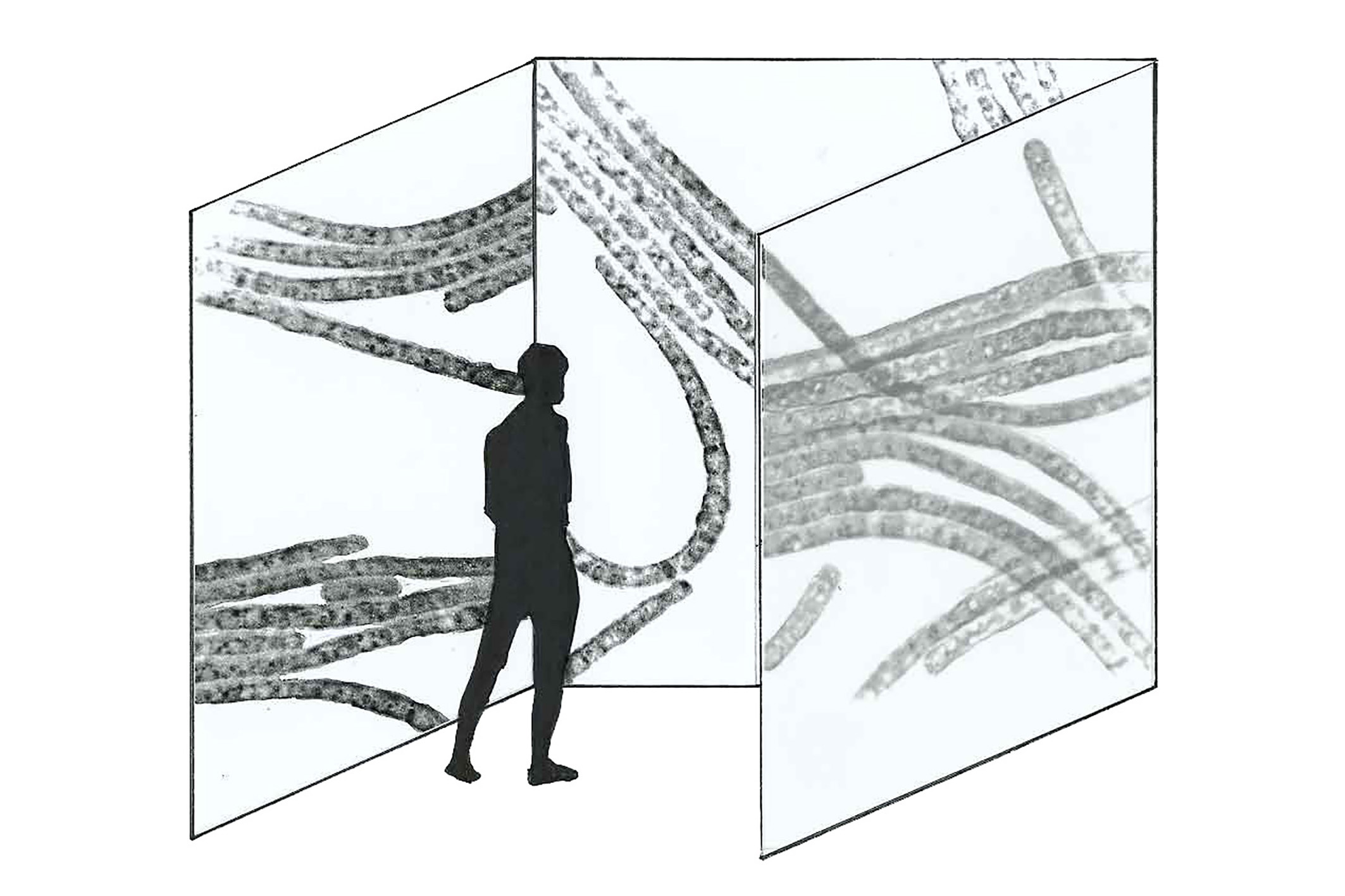 derWegzumLicht2-kor-gut-final1
Projektionsbild2-korgut-final1
DerWegzumLicht1gut-kor-gut-final1
Projektionsbild1-korgut-final-ok
EdgarmitBakterienGlucklich-kor-gut-final1
VideoB-Zeichnunggut-final1
This film-based work was created as the fourth part of the "Bacterium" series. The central theme, cyanobacteria's movement towards light, is observed under the microscope and filmed in the context of different experimental set-ups. Regardless of whether the microorganisms position themselves in the form of spirals or follow seemingly chaotic sequences of motions, in all these films the bacteria's tendency to draw together is already clearly observable within a few minutes. The magnification of these processes under the microscope and their further enlargement in the form of a video installation entered by the work's viewers leads to a shift in the relative scale and relationship between the microorganism and us.
Bakterium – Der Weg zum Licht
Als vierter Teil des Zyklus "Bakterium" ist diese filmische Arbeit entstanden. Das zentrale Thema, die Bewegung der Cyanobakterien zum Licht, wird unter dem Mikroskop beobachtet und in verschiedenen Versuchsanordnungen gefilmt. Ob sich die Mikroorganismen nun spiralförmig orientieren, oder scheinbar chaotischen Abläufen folgen – in allen Filmen ist bereits nach wenigen Minuten die Neigung der Bakterien, sich einander anzunähern, deutlich zu beobachten. Mit der Vergrößerung dieser Vorgänge unter dem Mikroskop und einer zweiten Skalierung zu einer begehbaren, räumlichen Videoinstallation werden die Größenordnungen und Relationen zwischen Mikroorganismus und Betrachter verschoben.